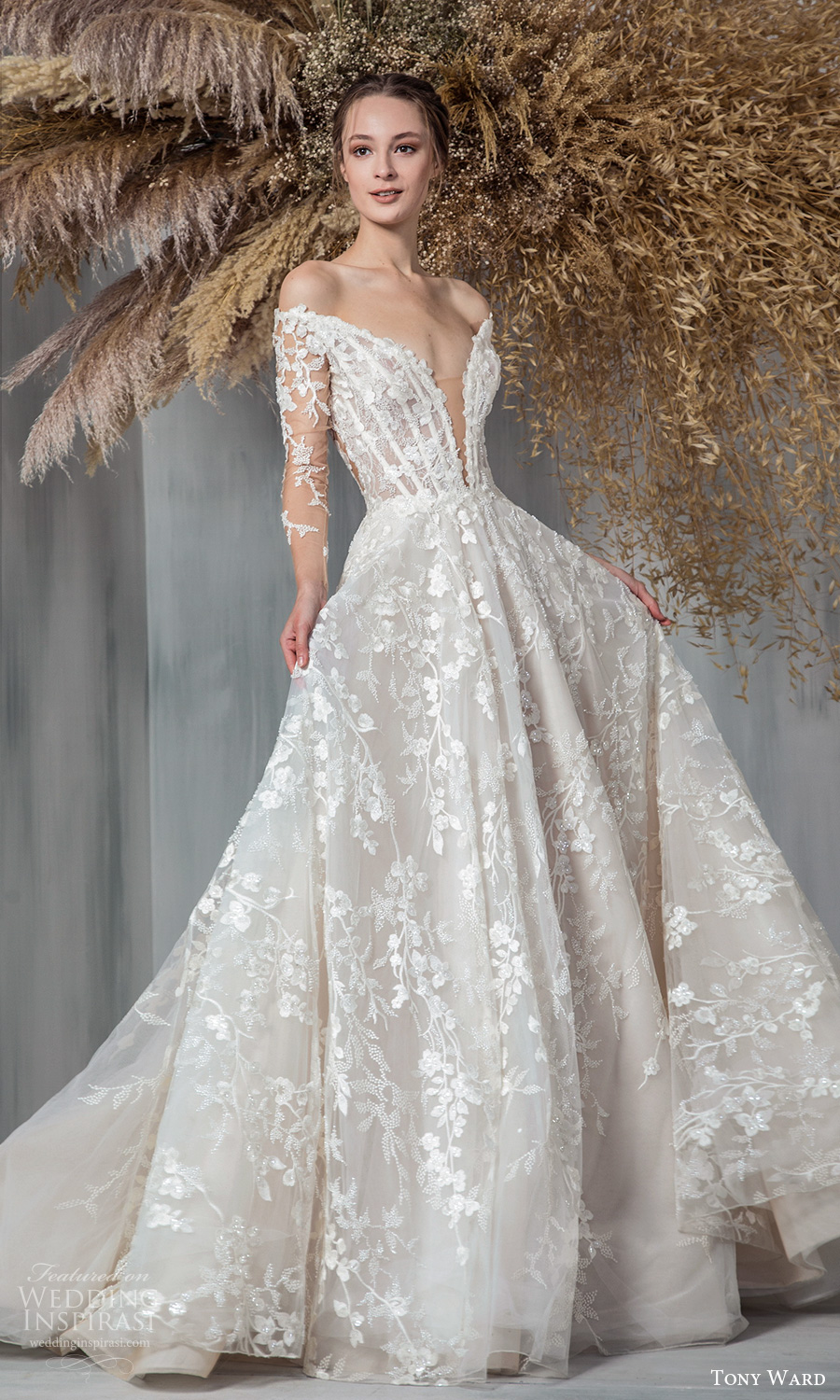 Tony Ward's 2021 bridal collection weaves autumnal elements into elegant silhouettes with rich, golden tones and exquisite, foliage-inspired motifs: mermaid cuts embroidered with leaves, A-lines with glittery silk branches, and other silhouettes in between adorned with beading, ruffles and lace that trail organically.
"This year has been a constant reminder that Love always wins, its conquers the pandemic, the racism & the homophobia. Love doesn't have have a color, nor a gender. It's there during summer waves, under the snowflakes, in between the blossoming season…or even during the golden Autumn Hour."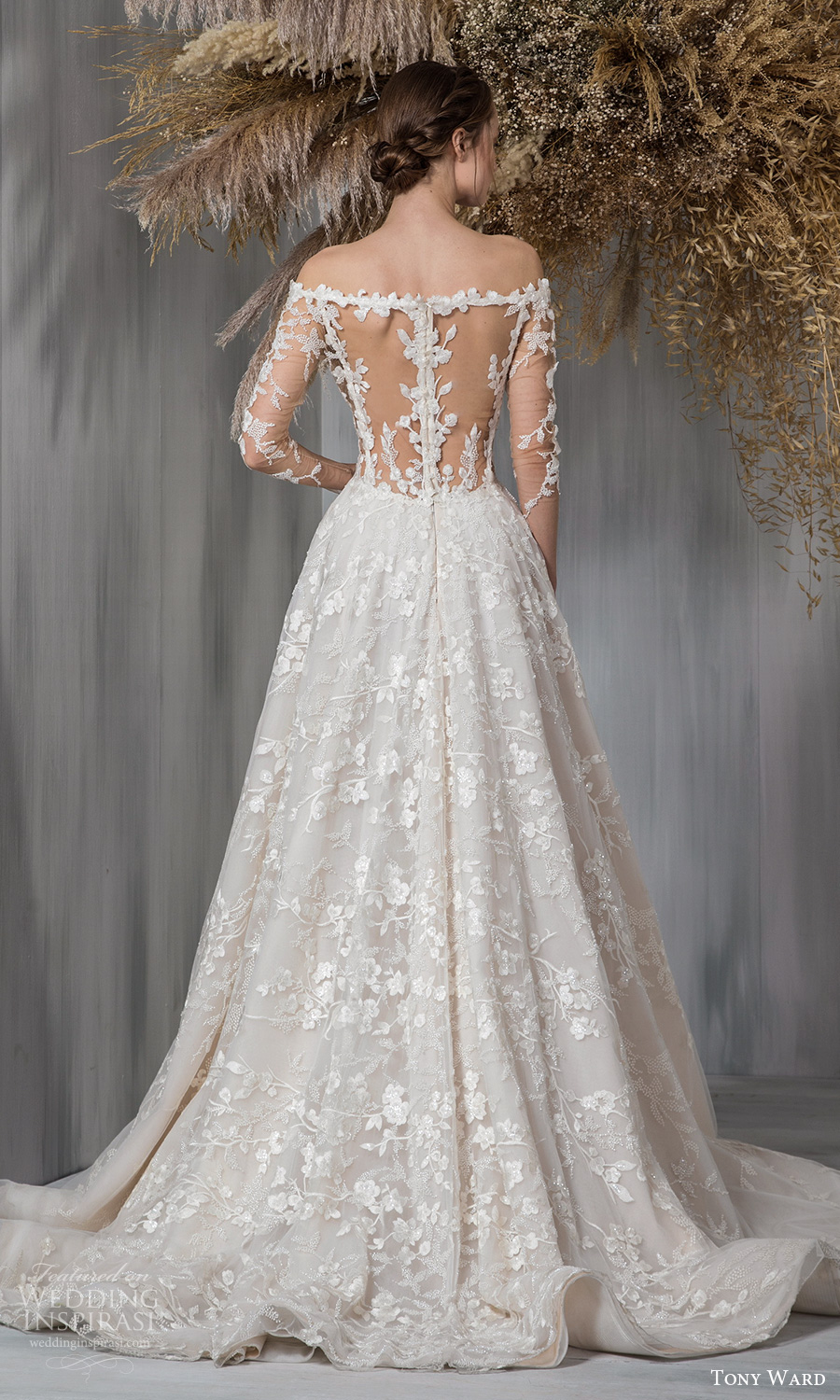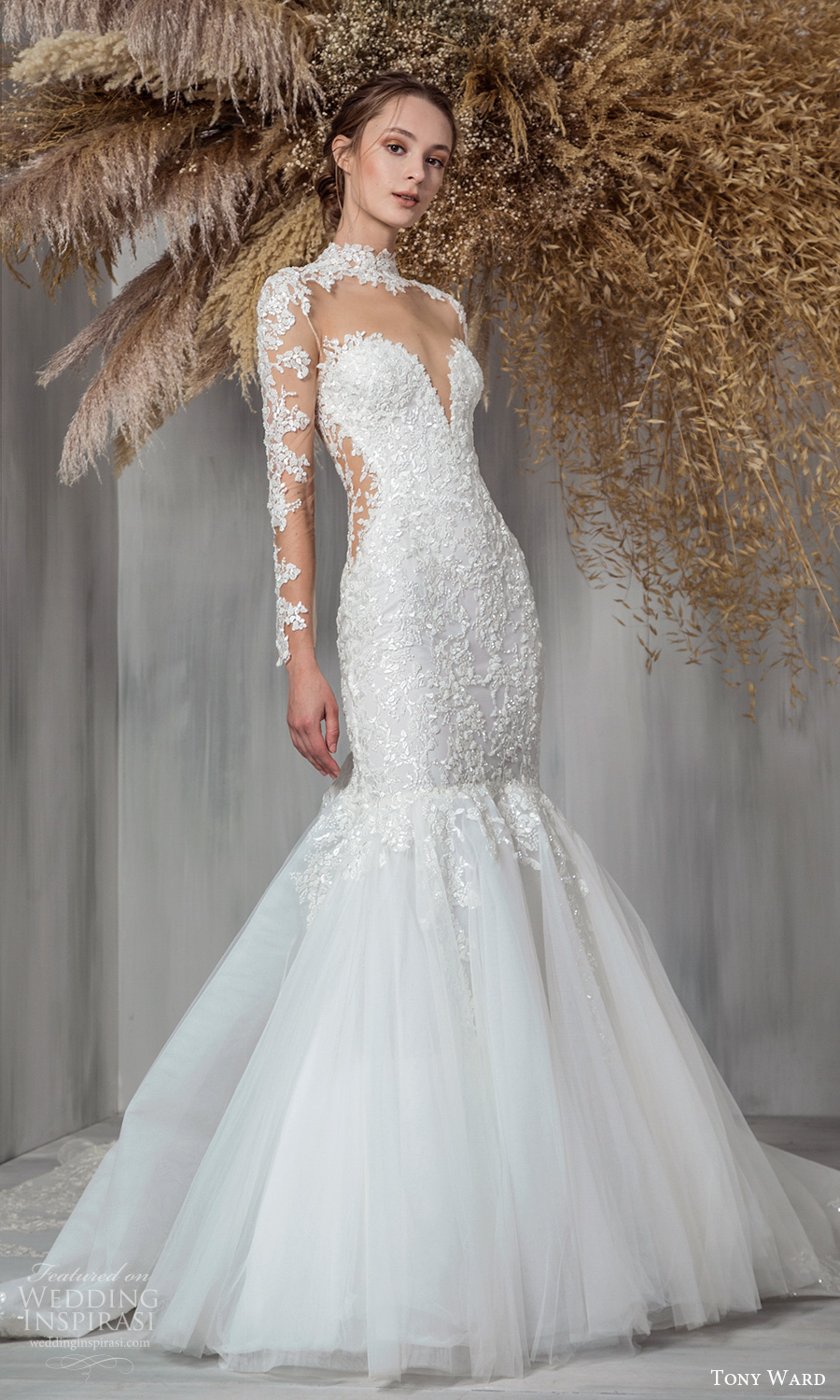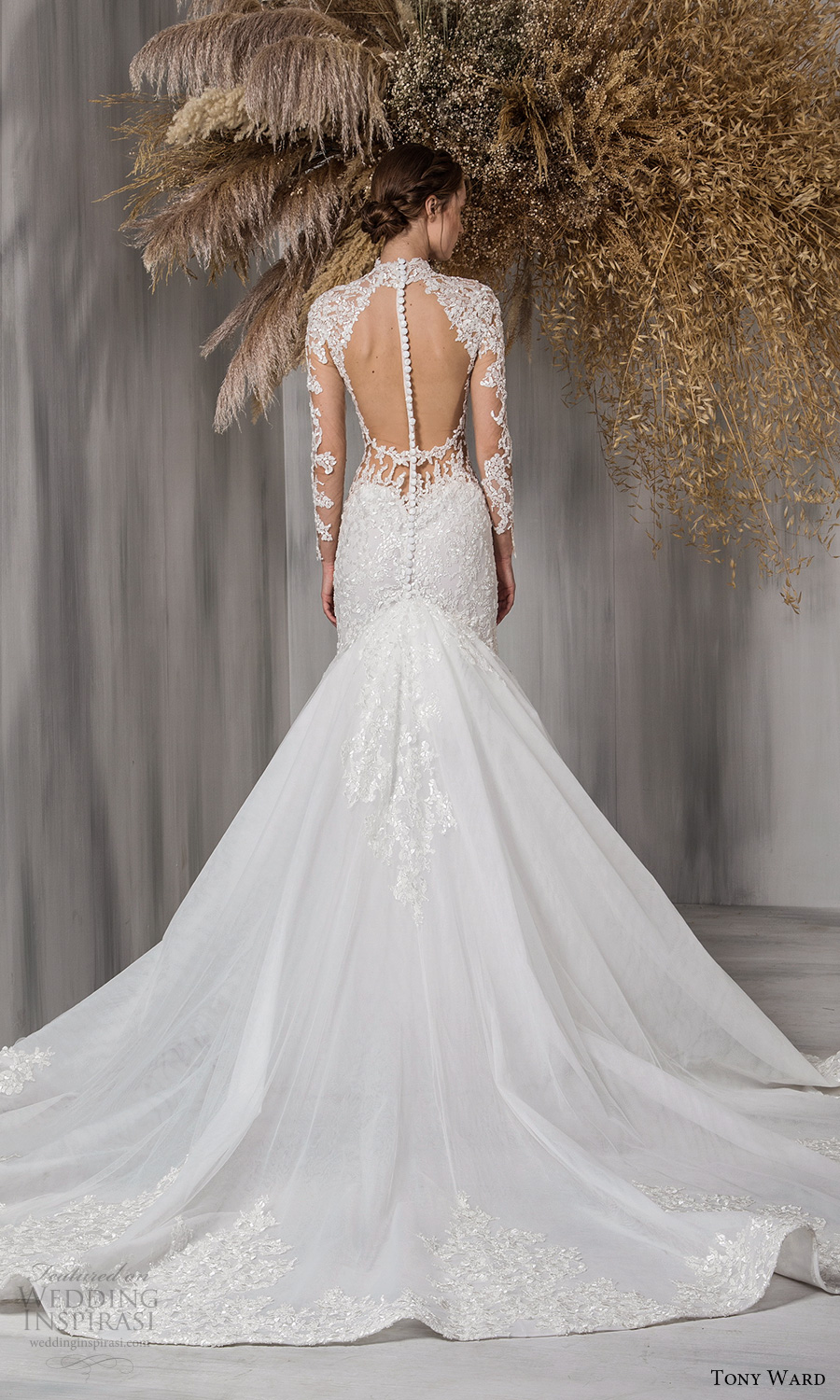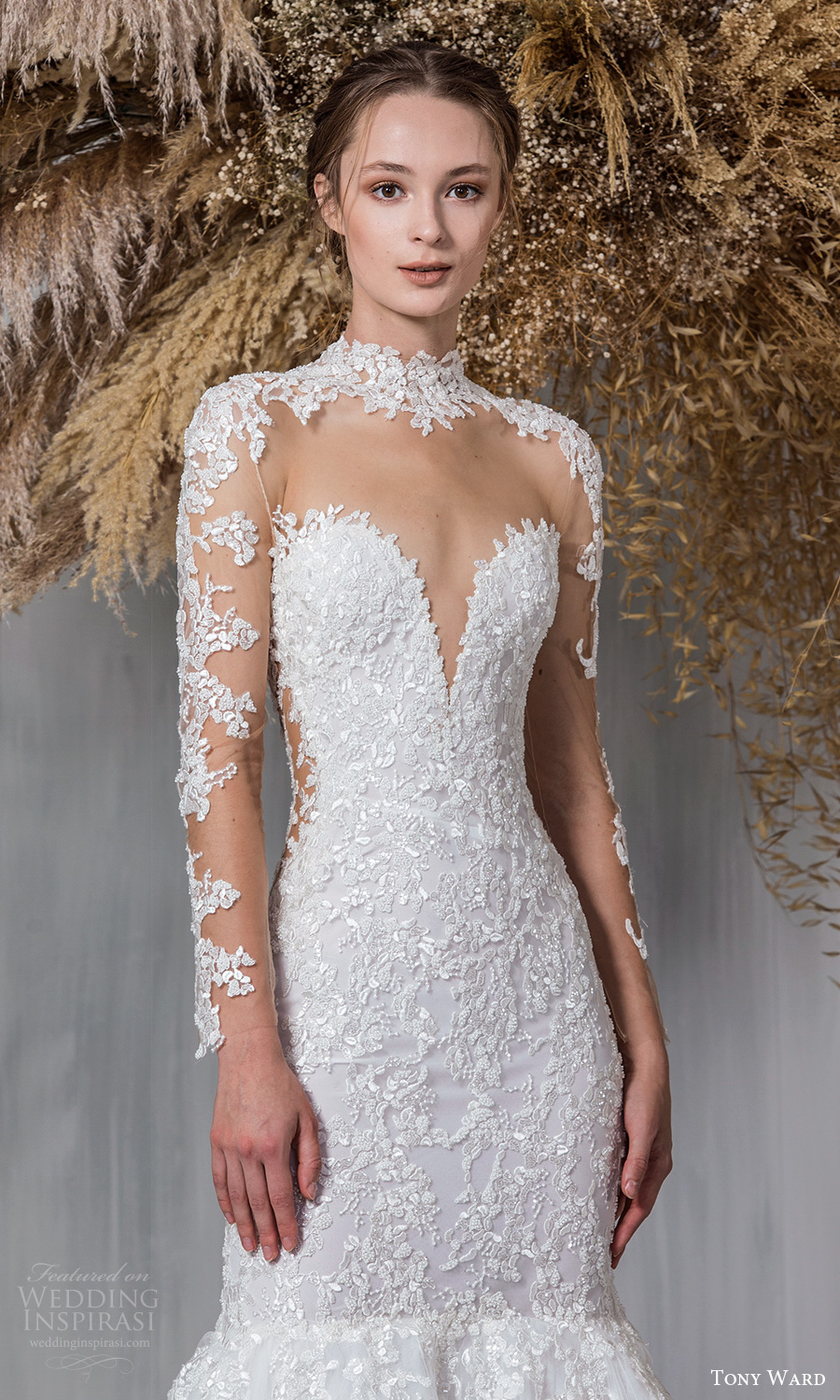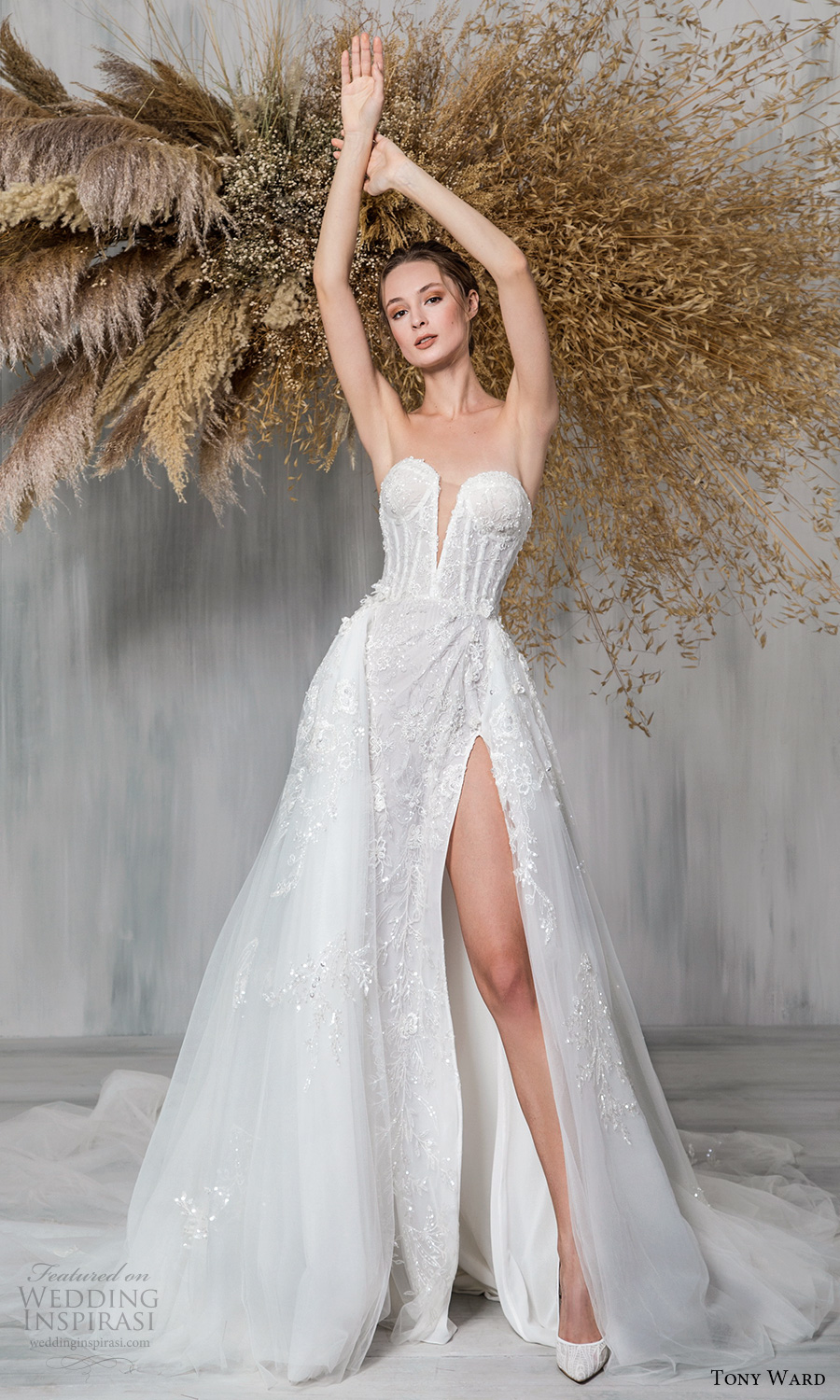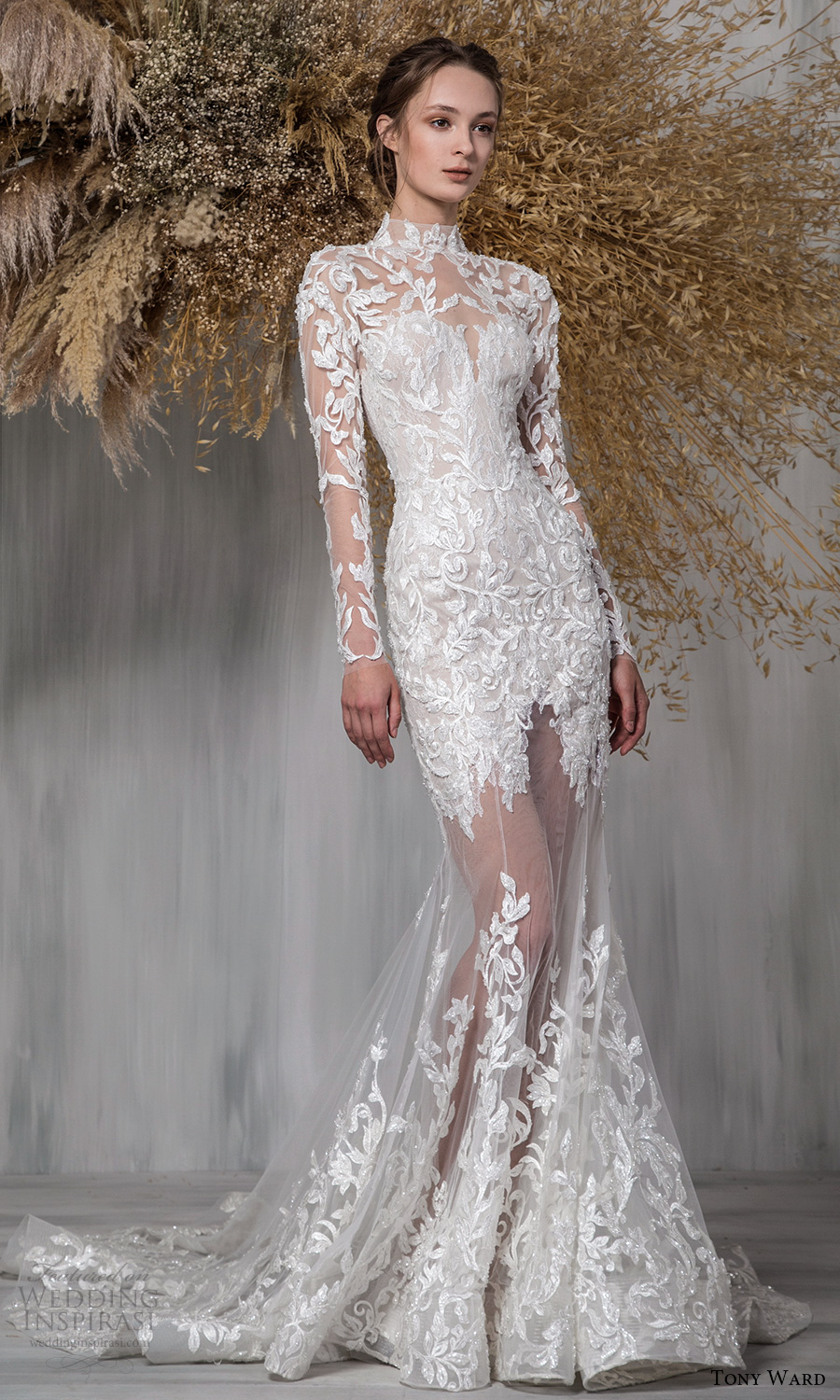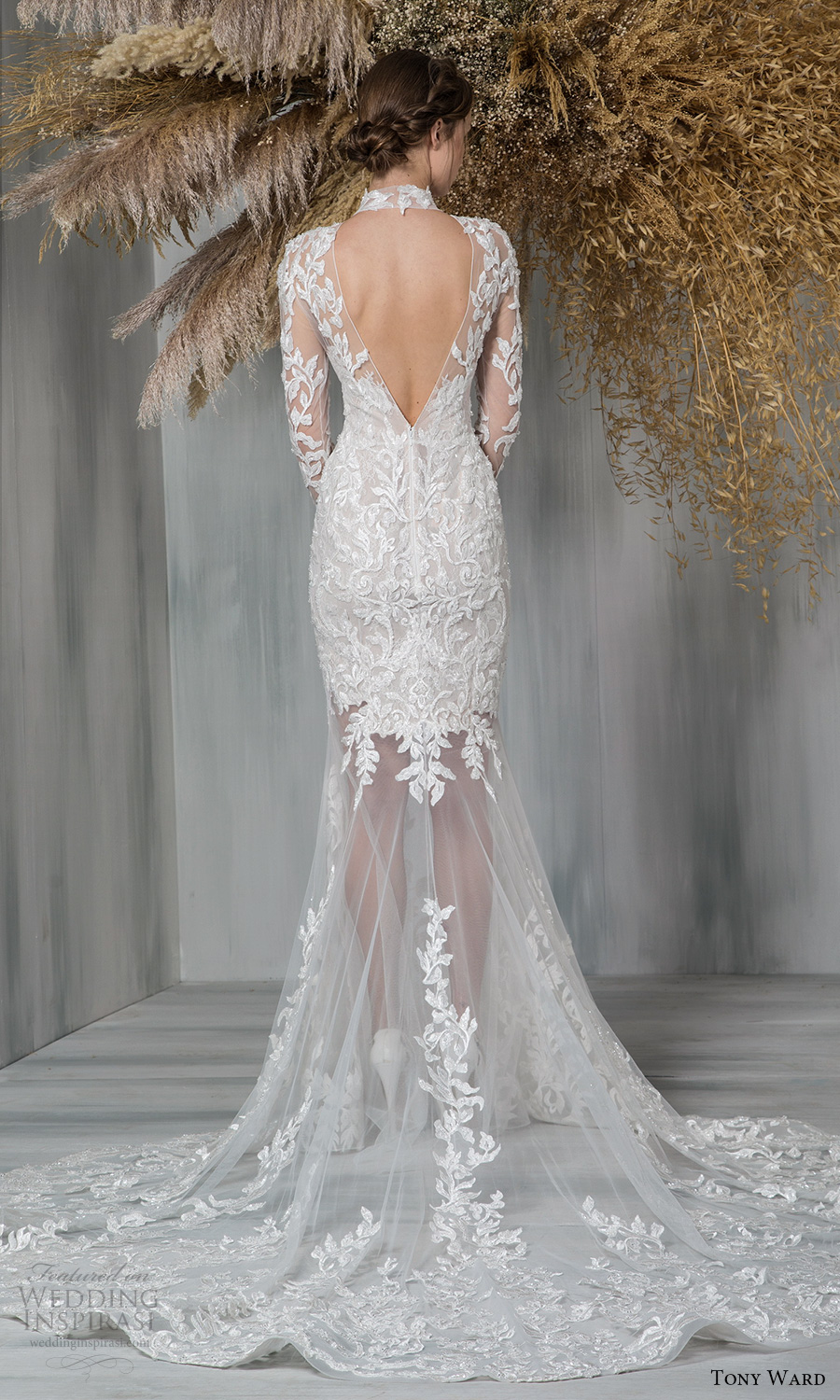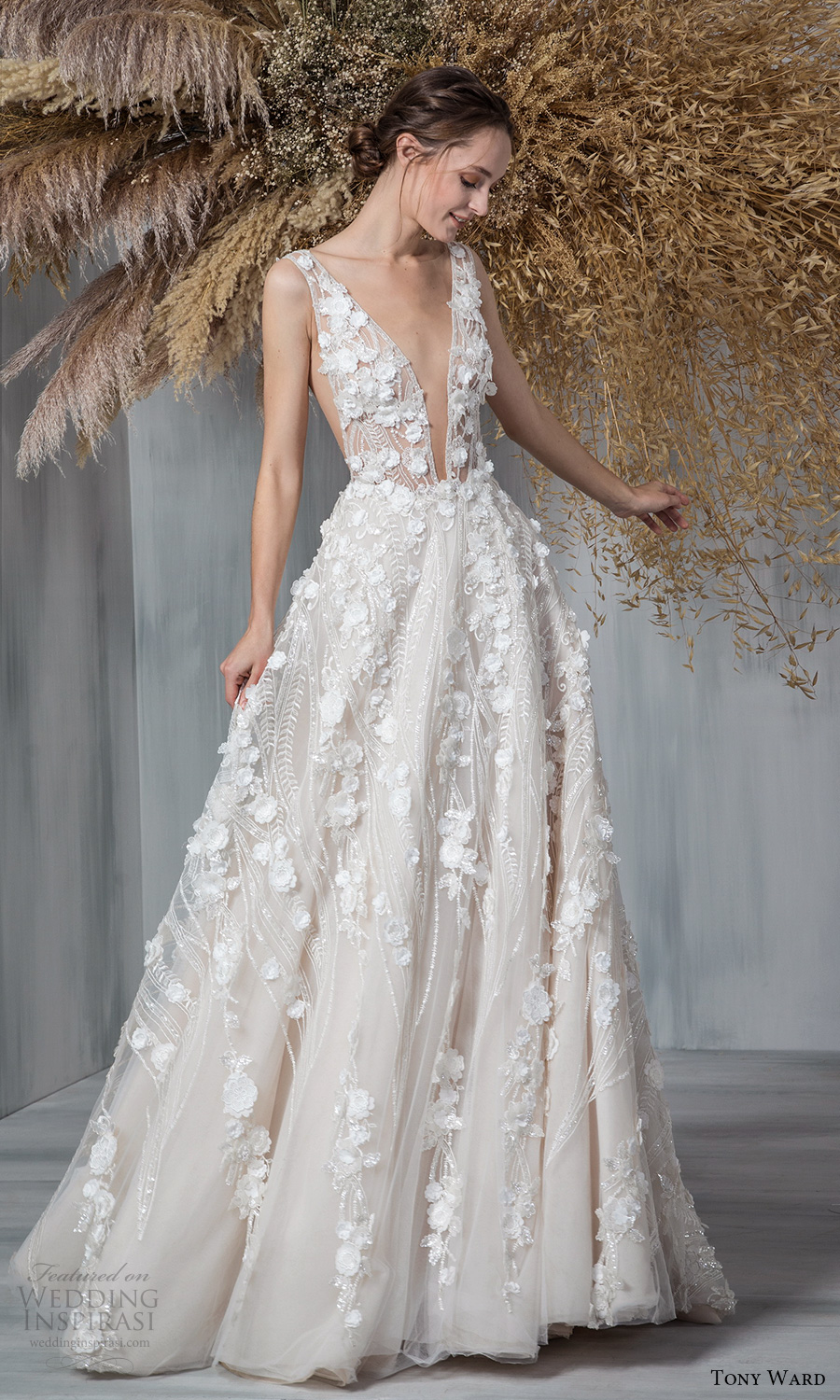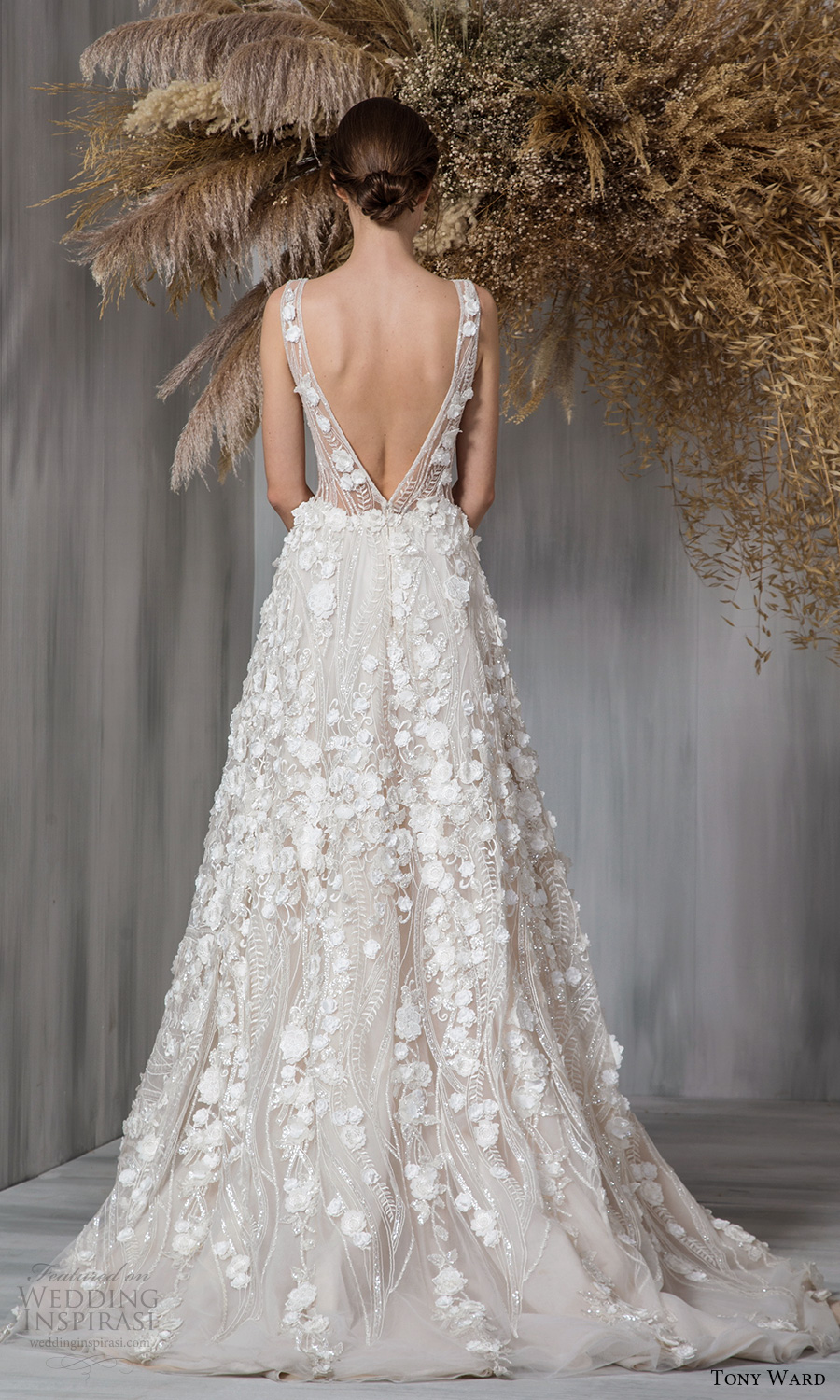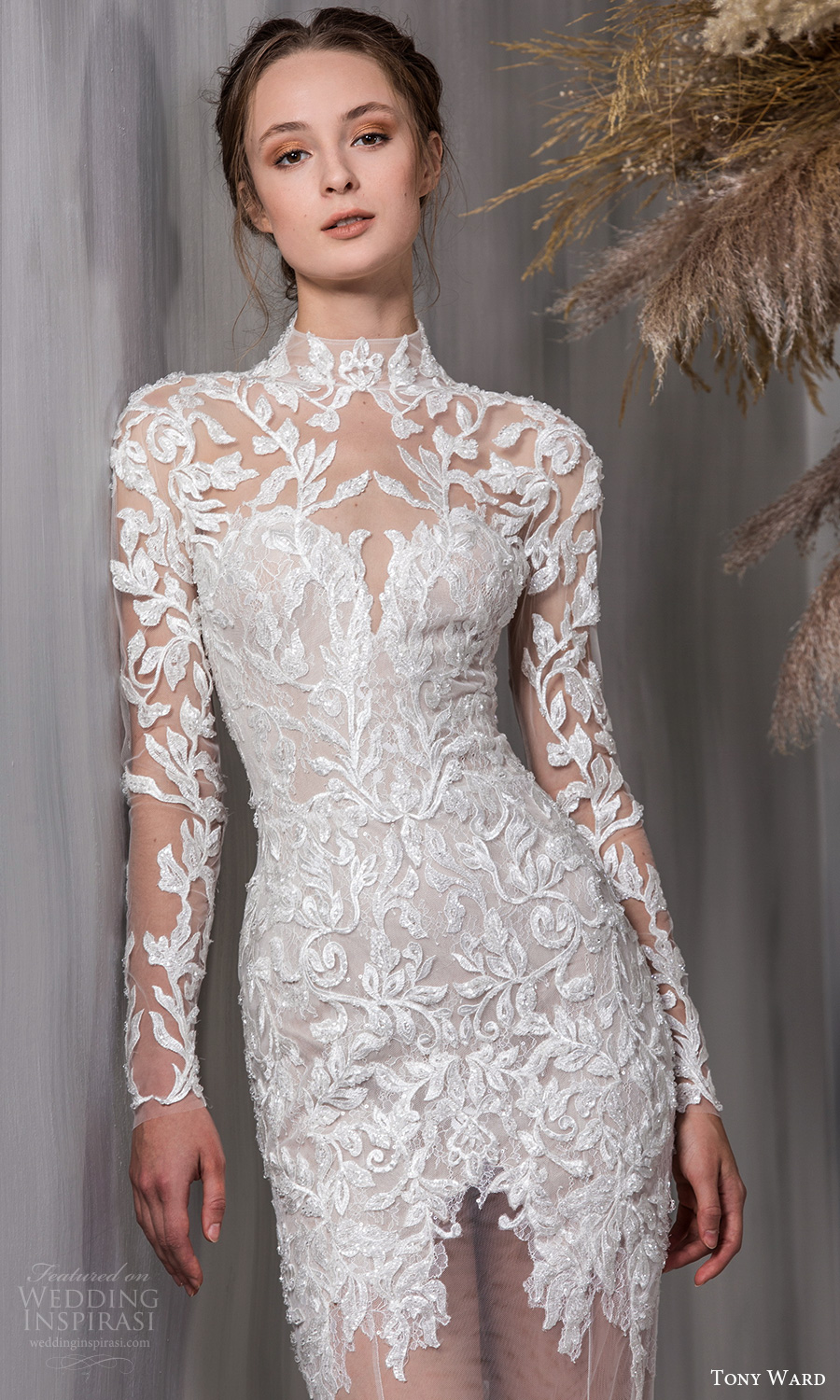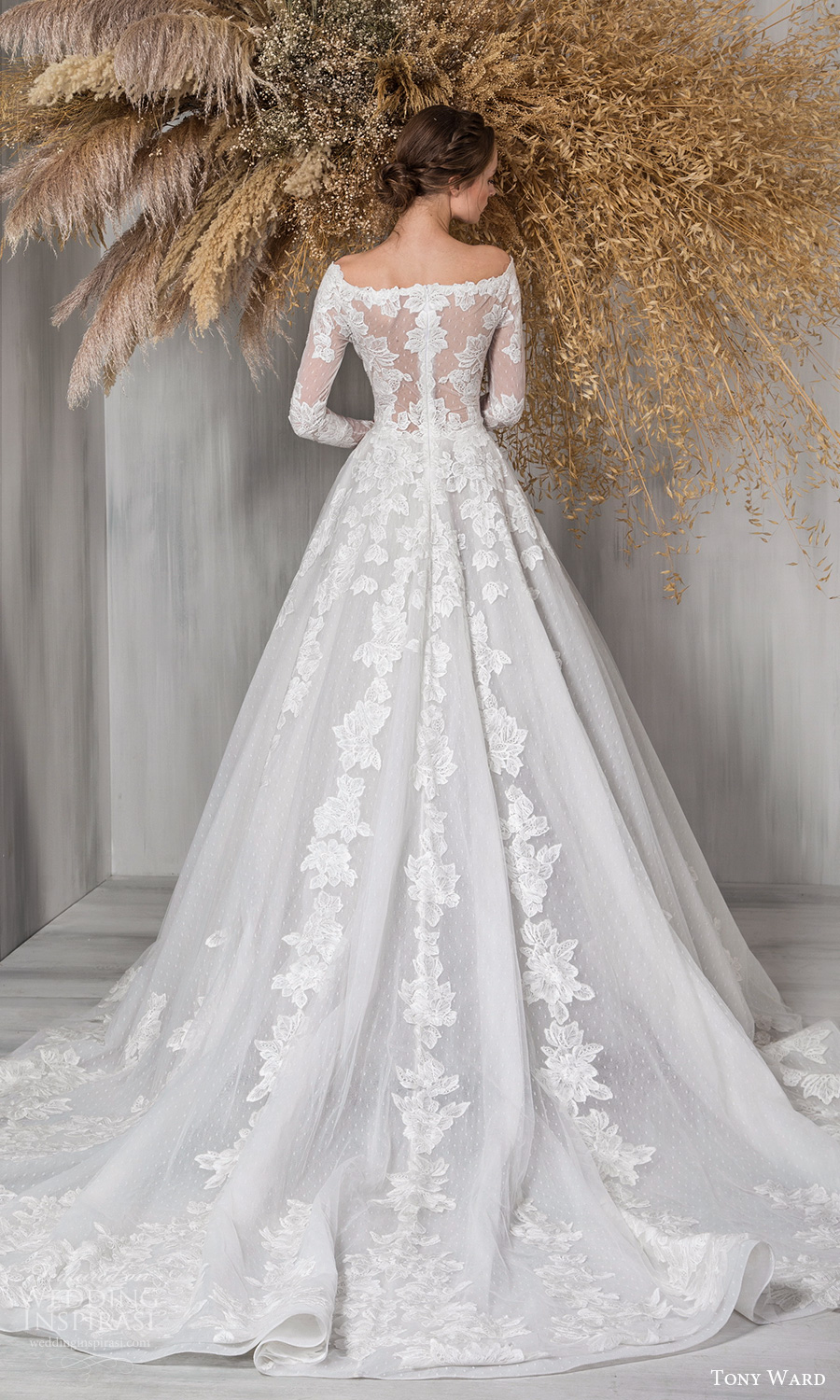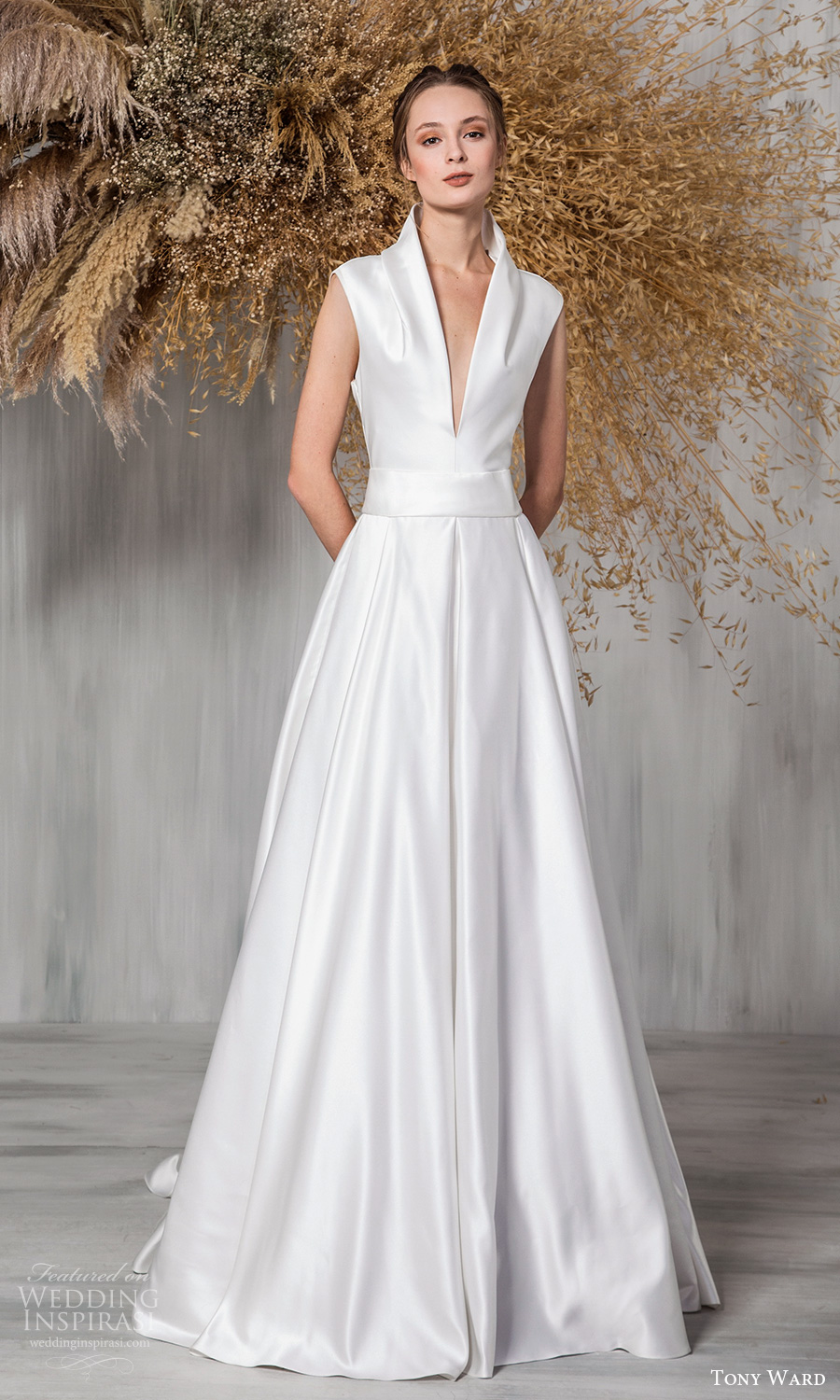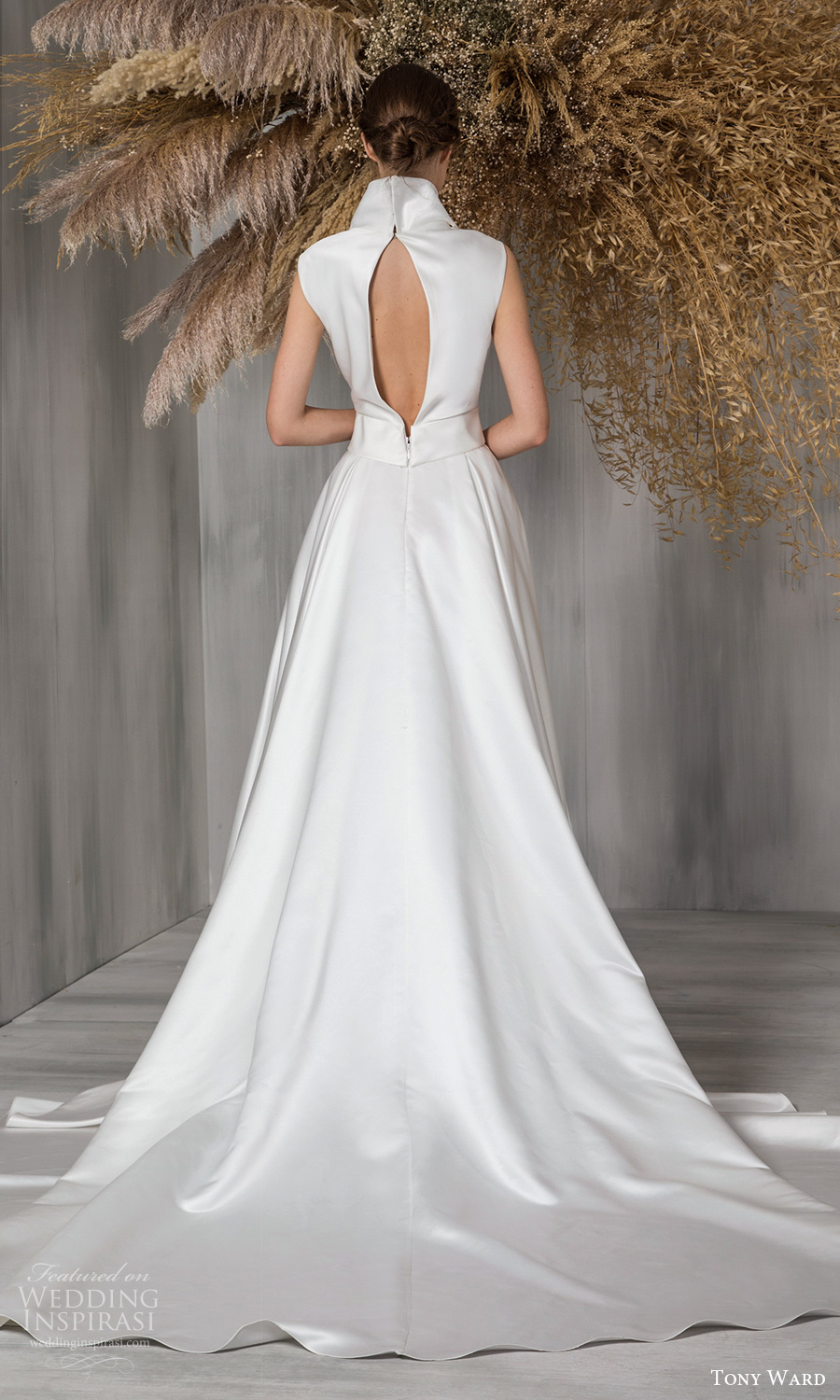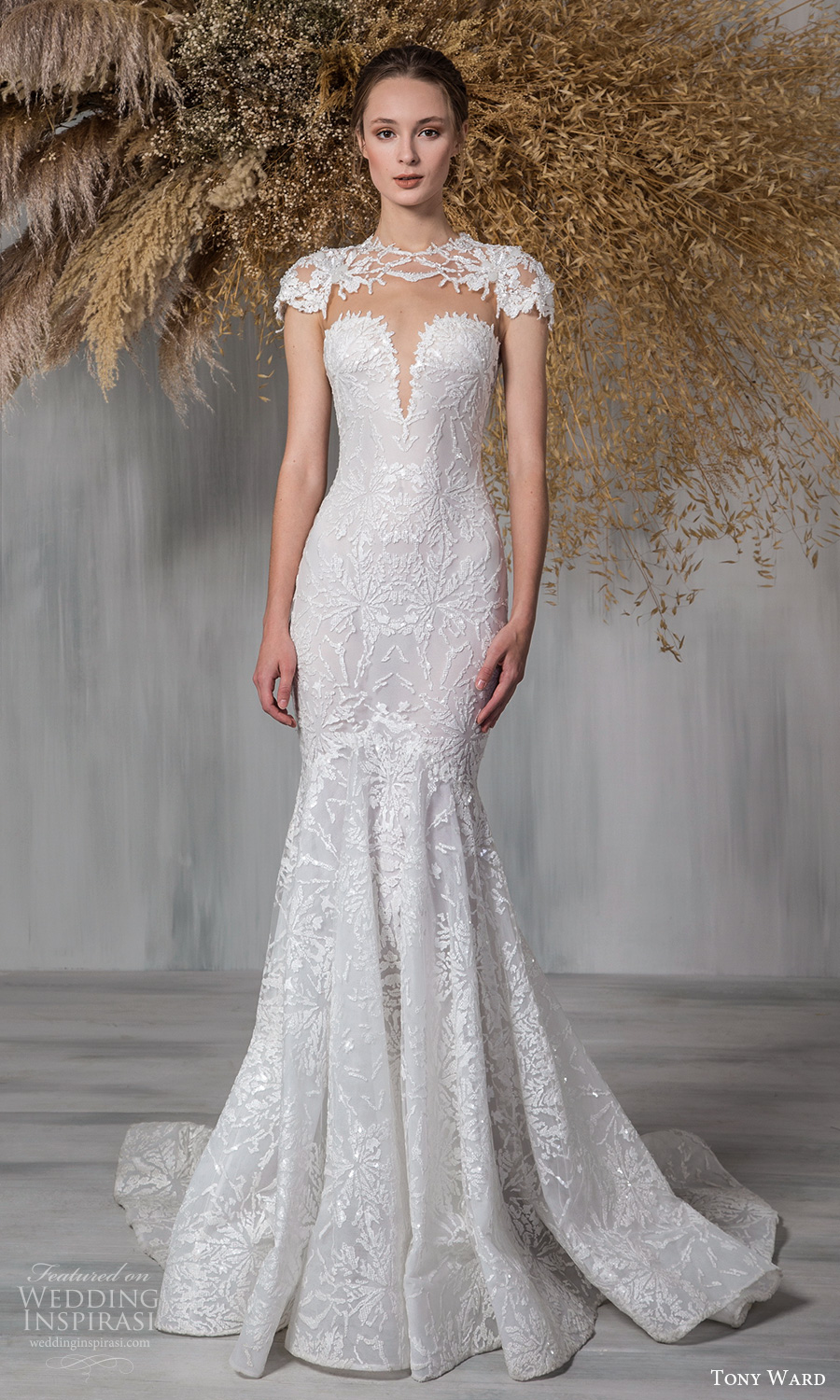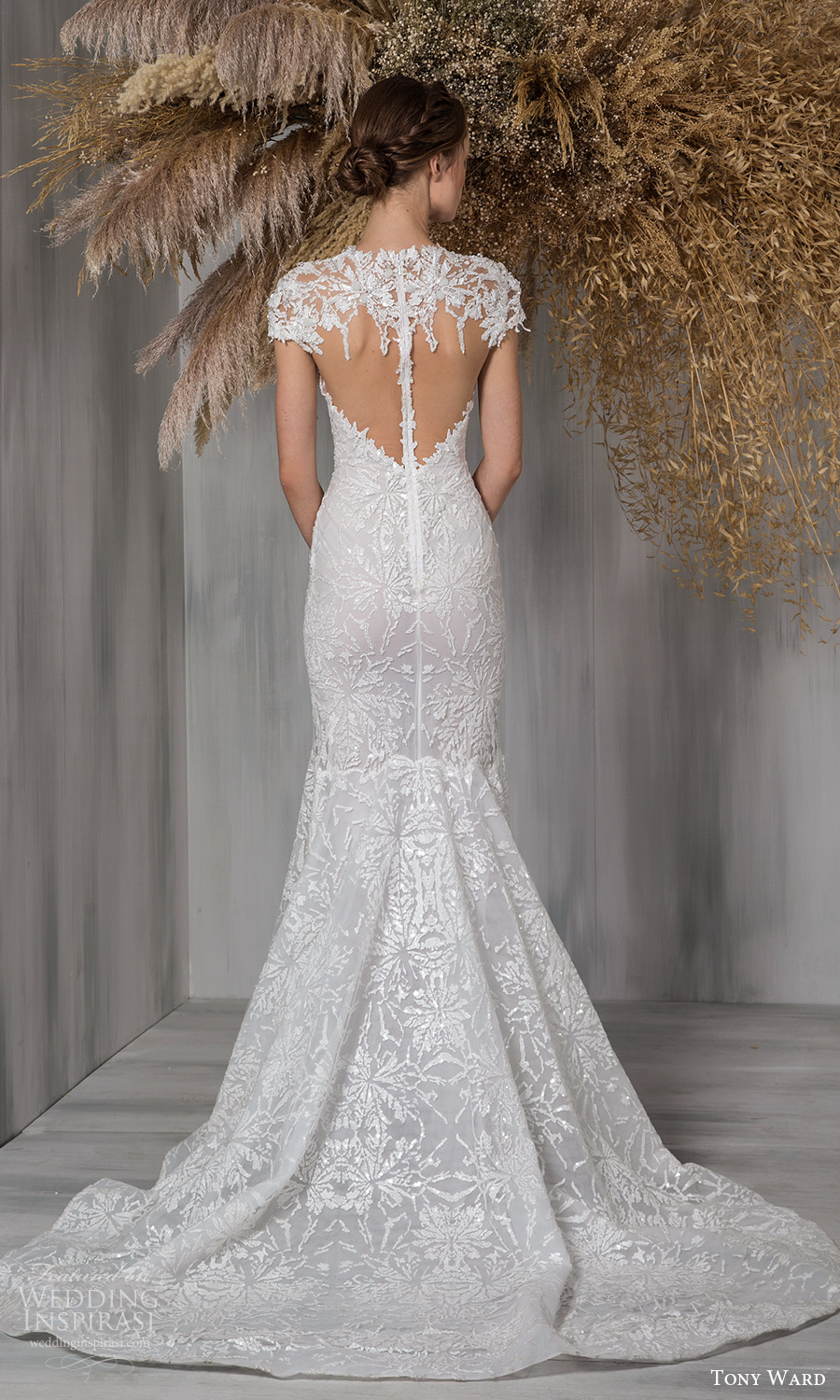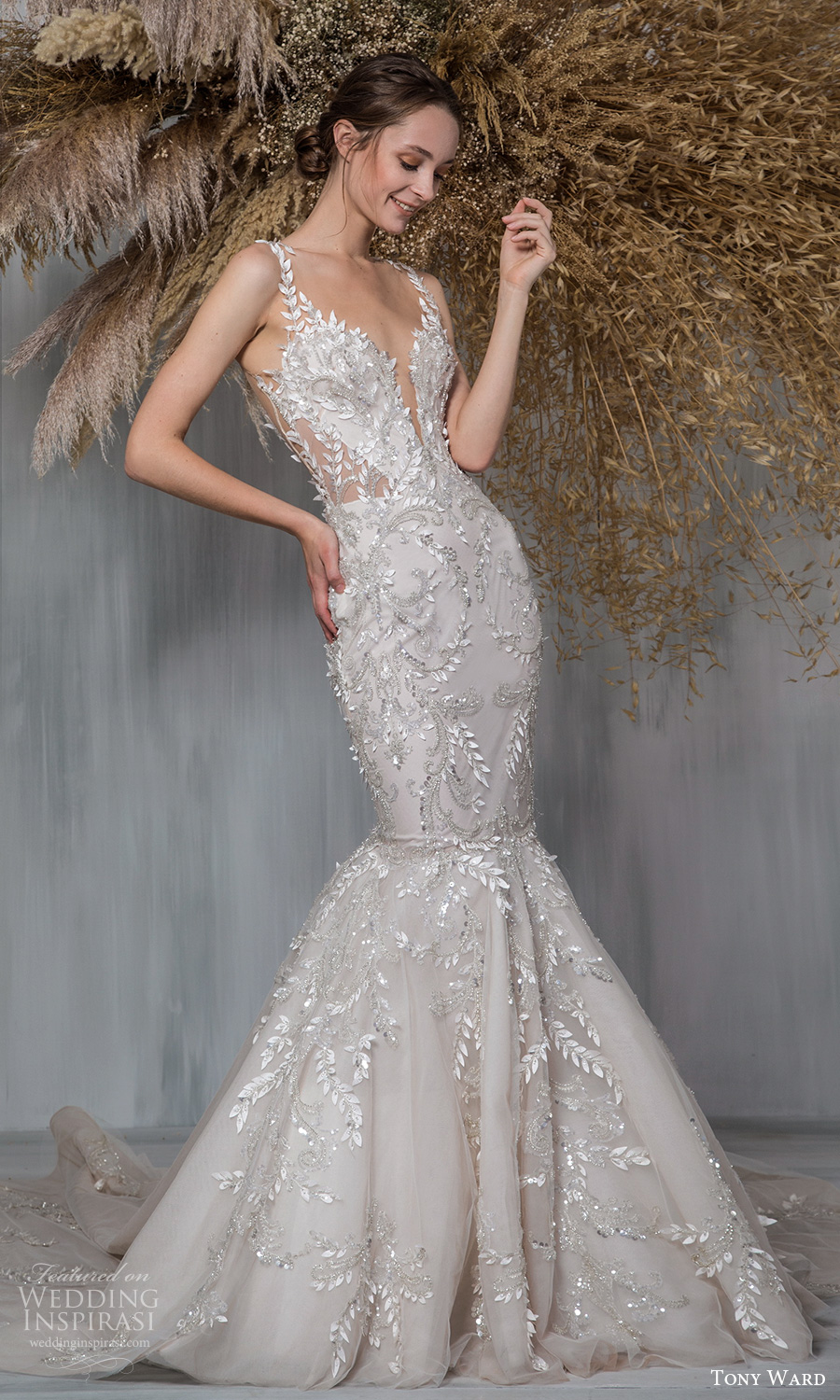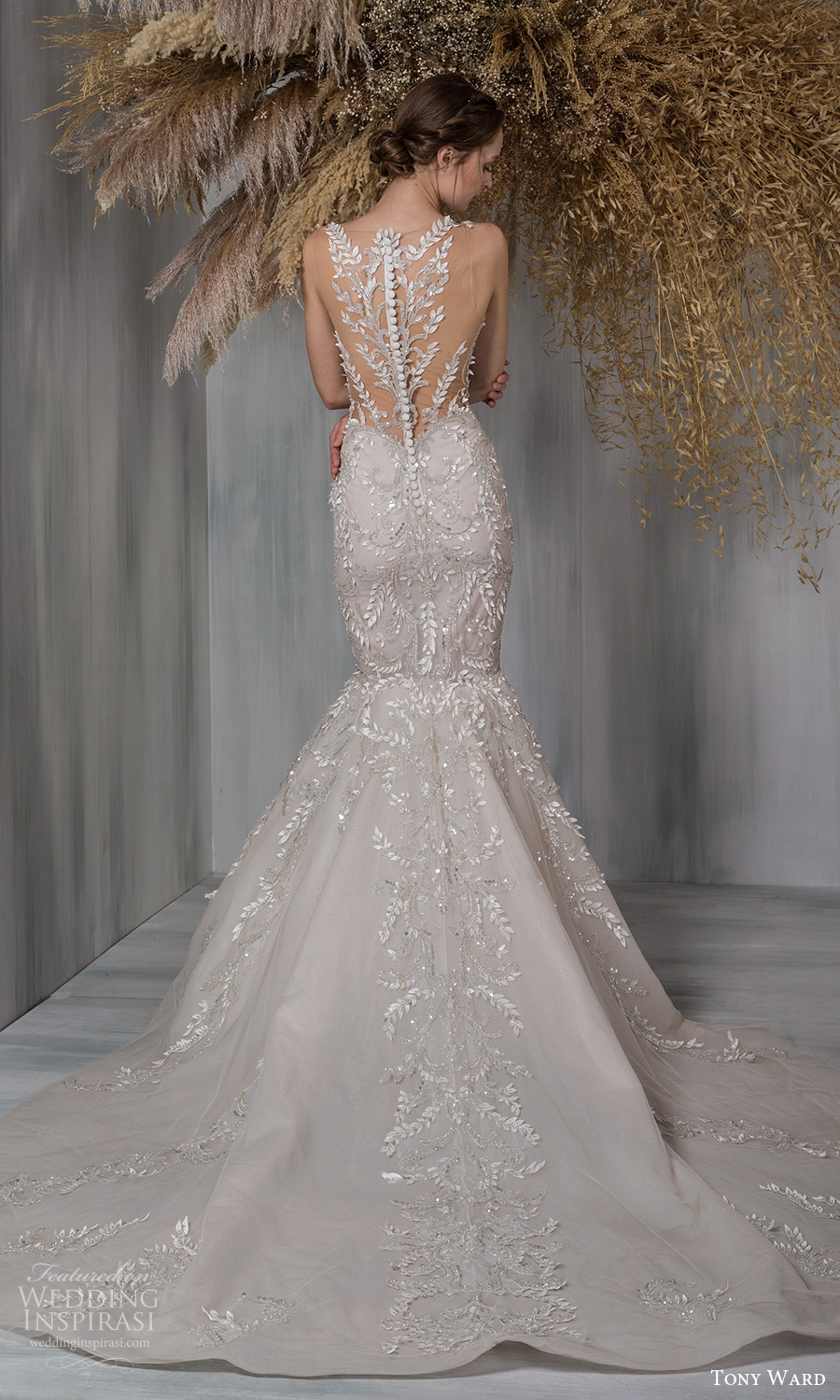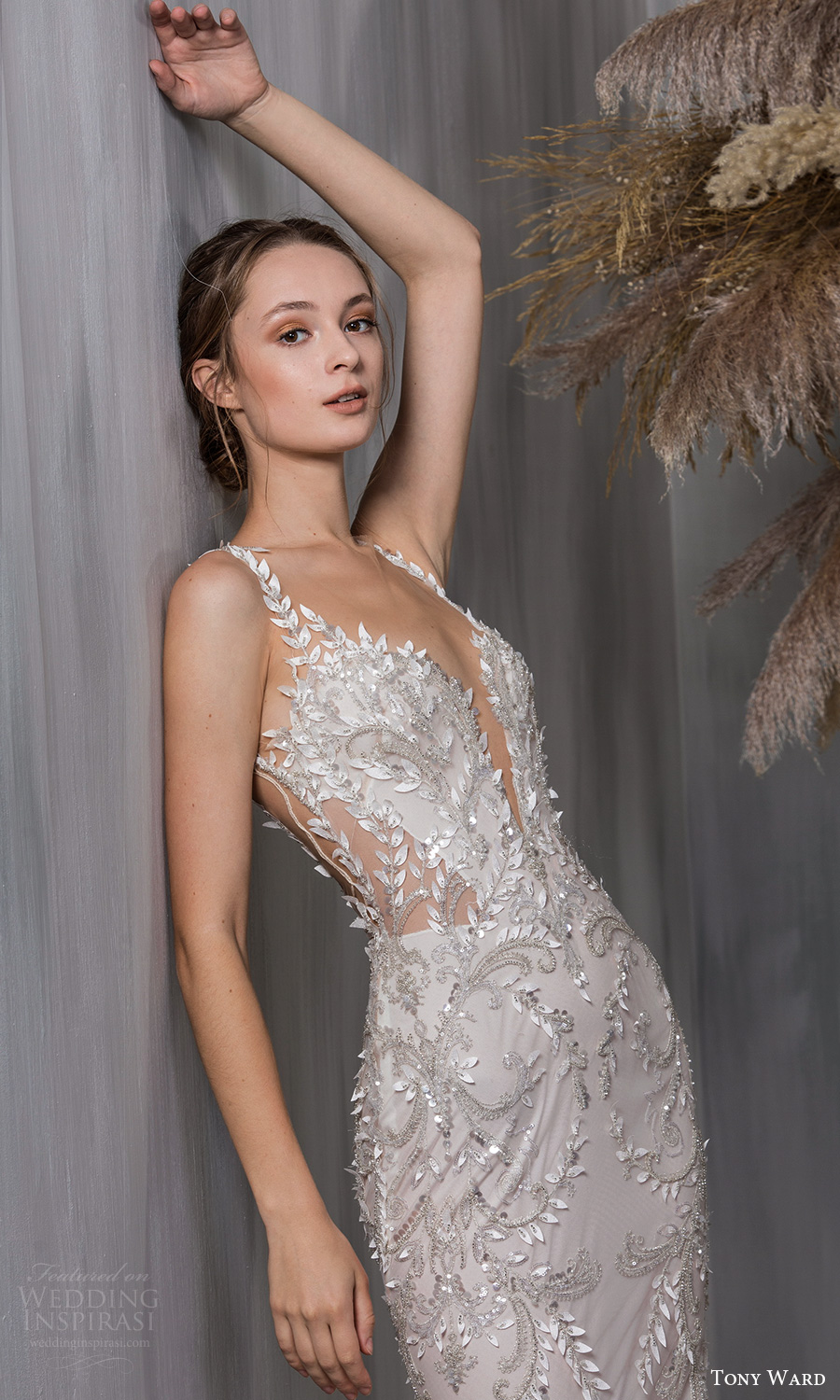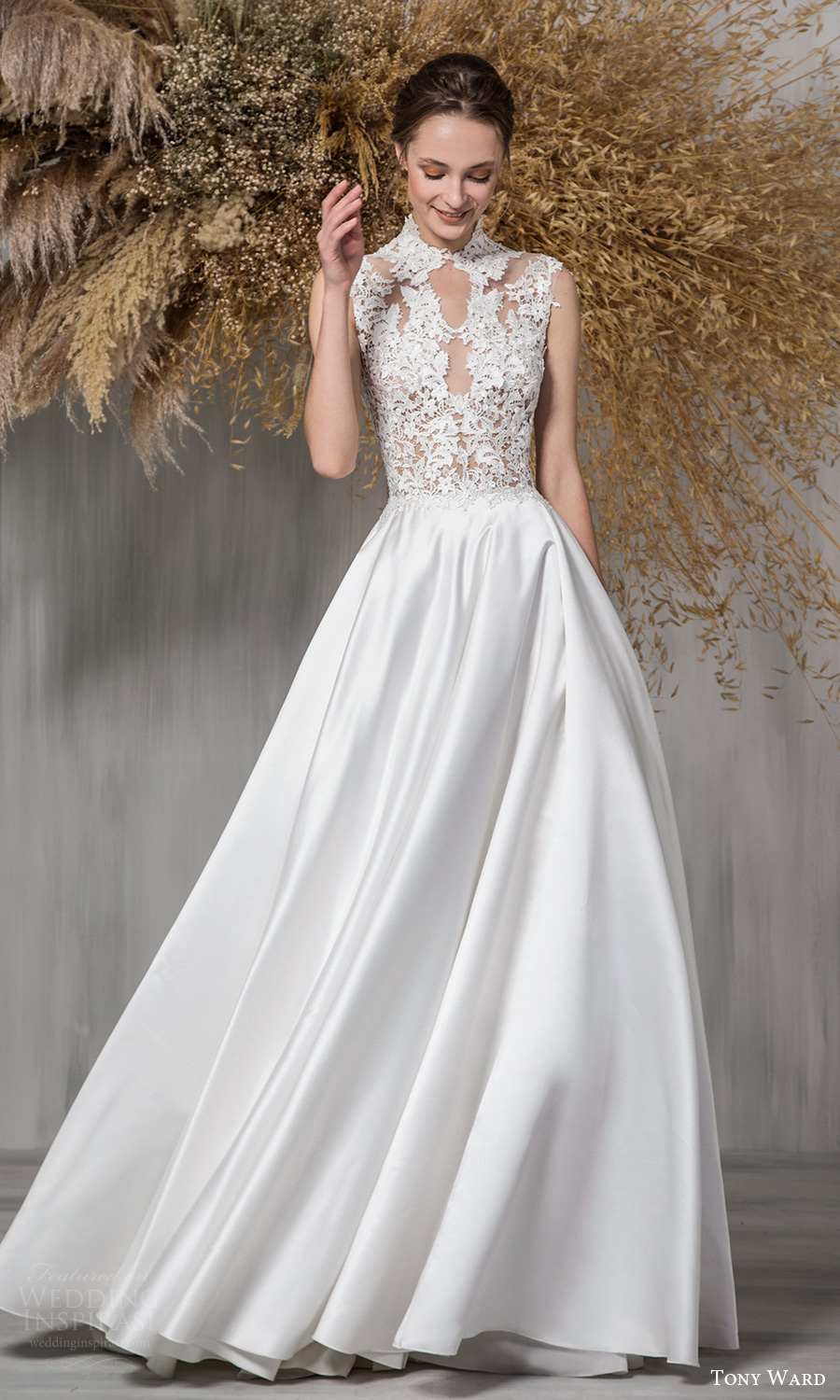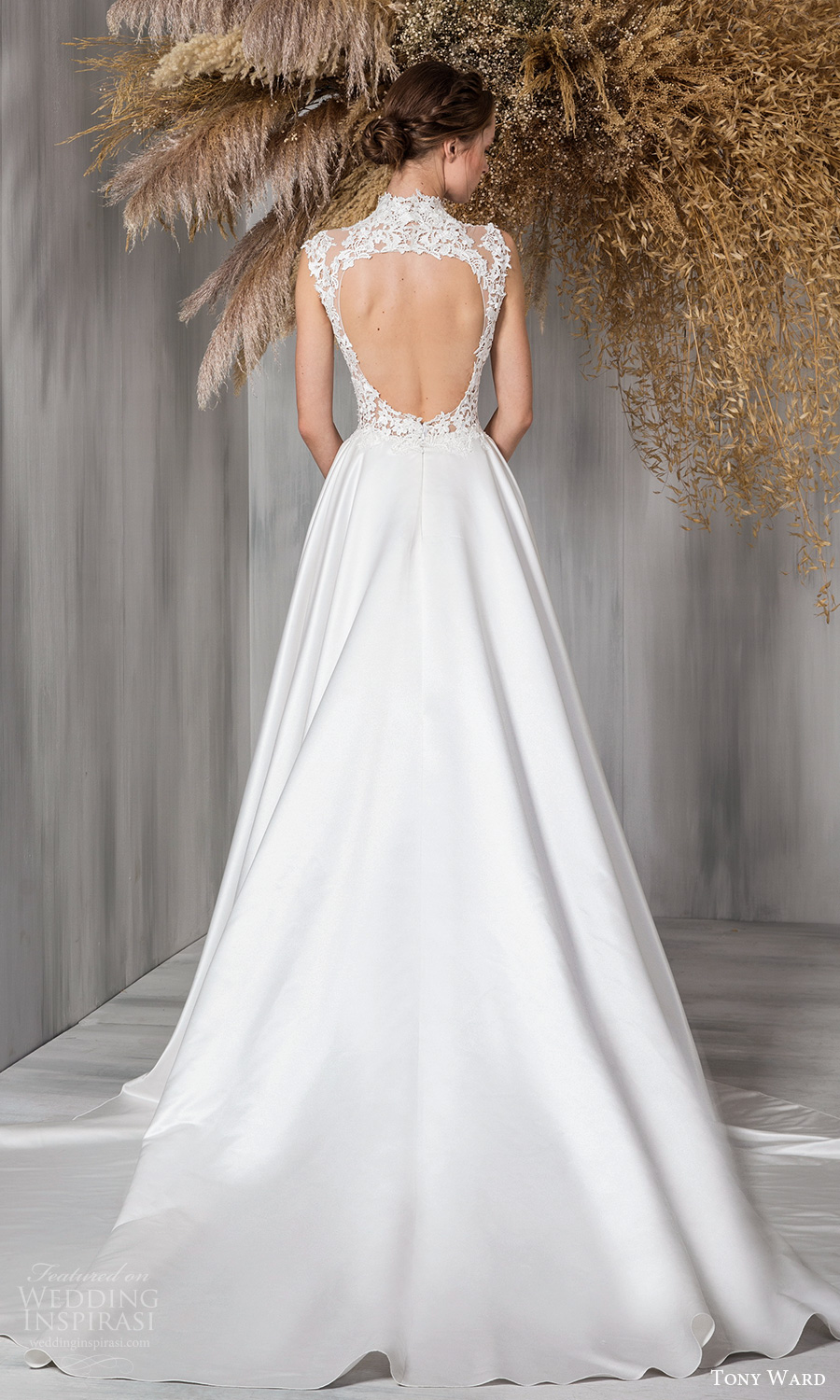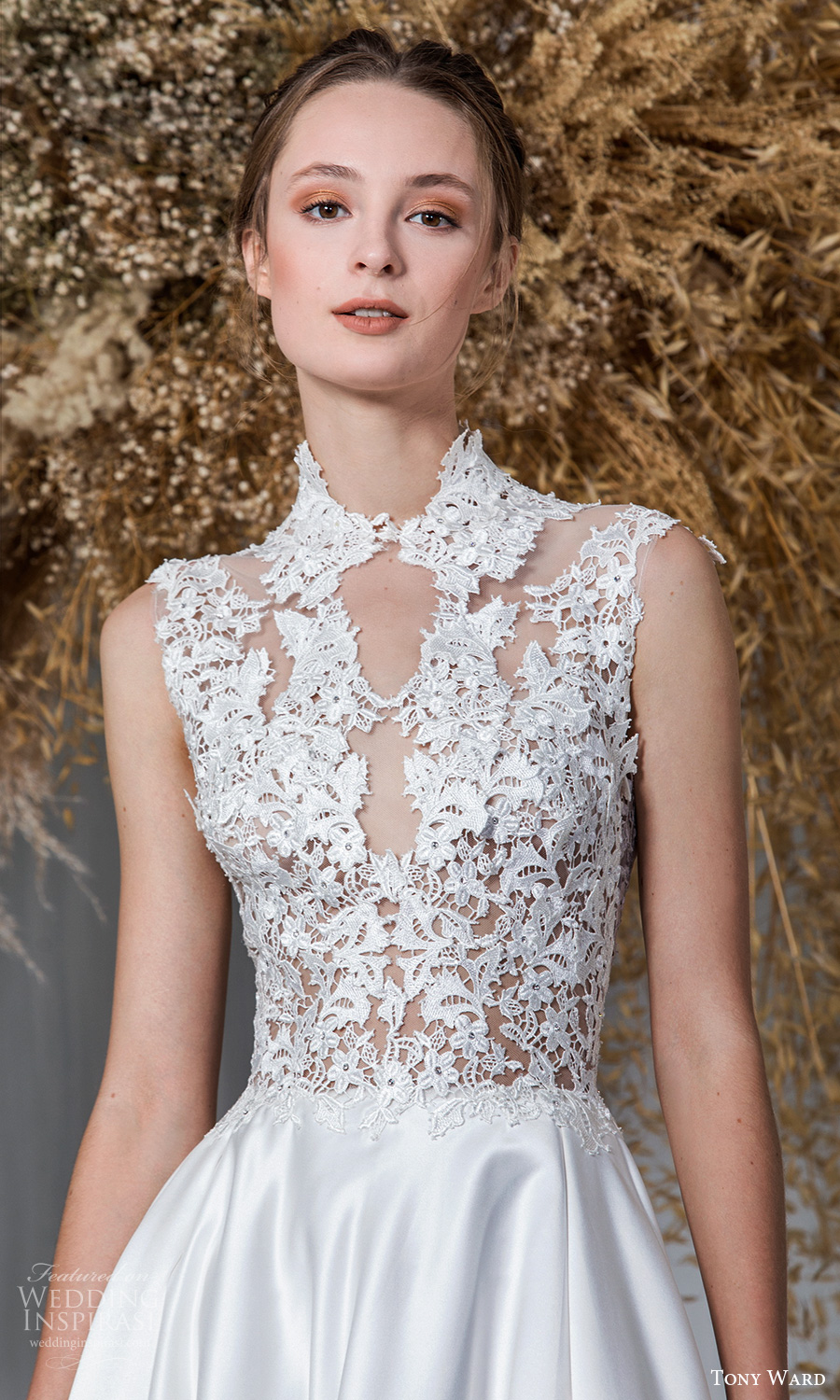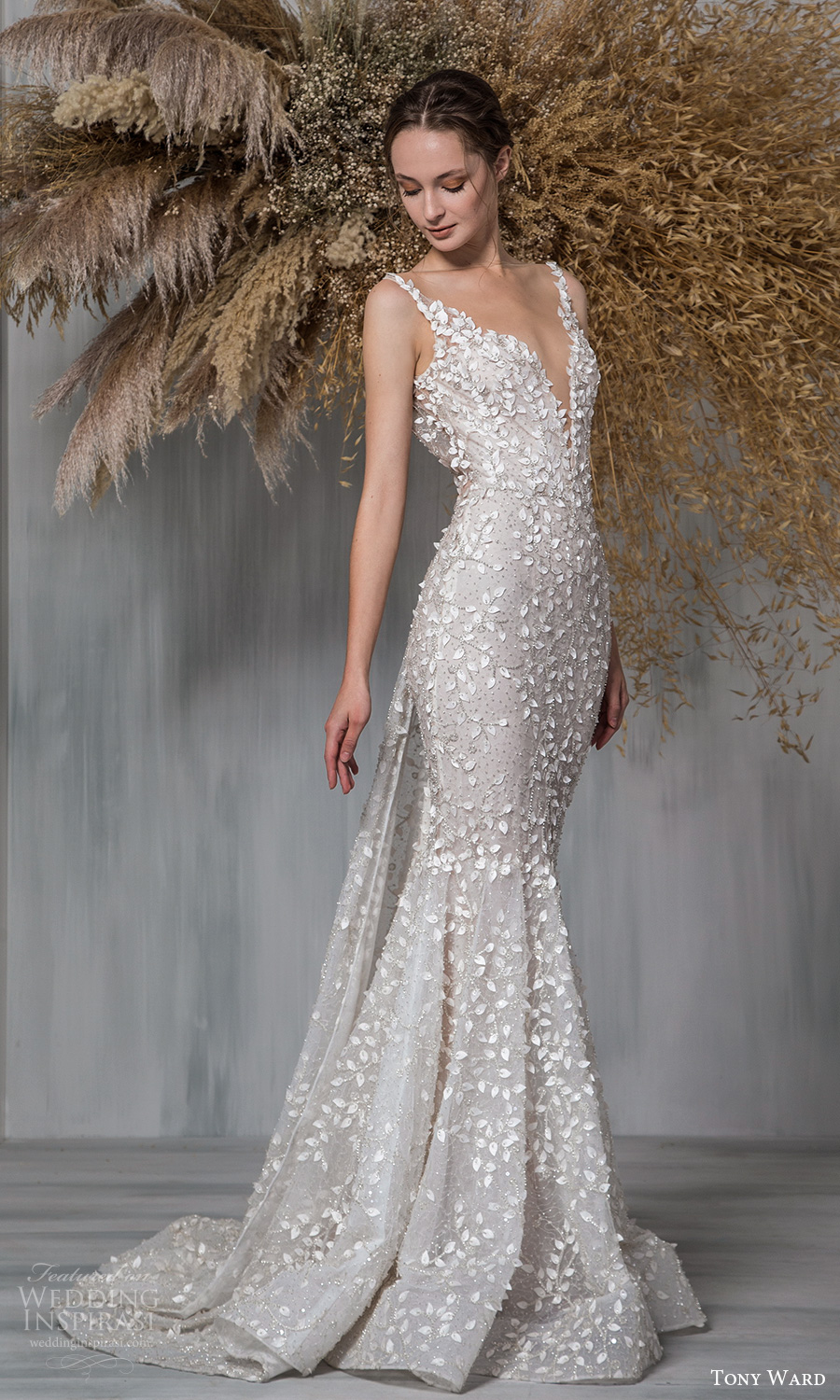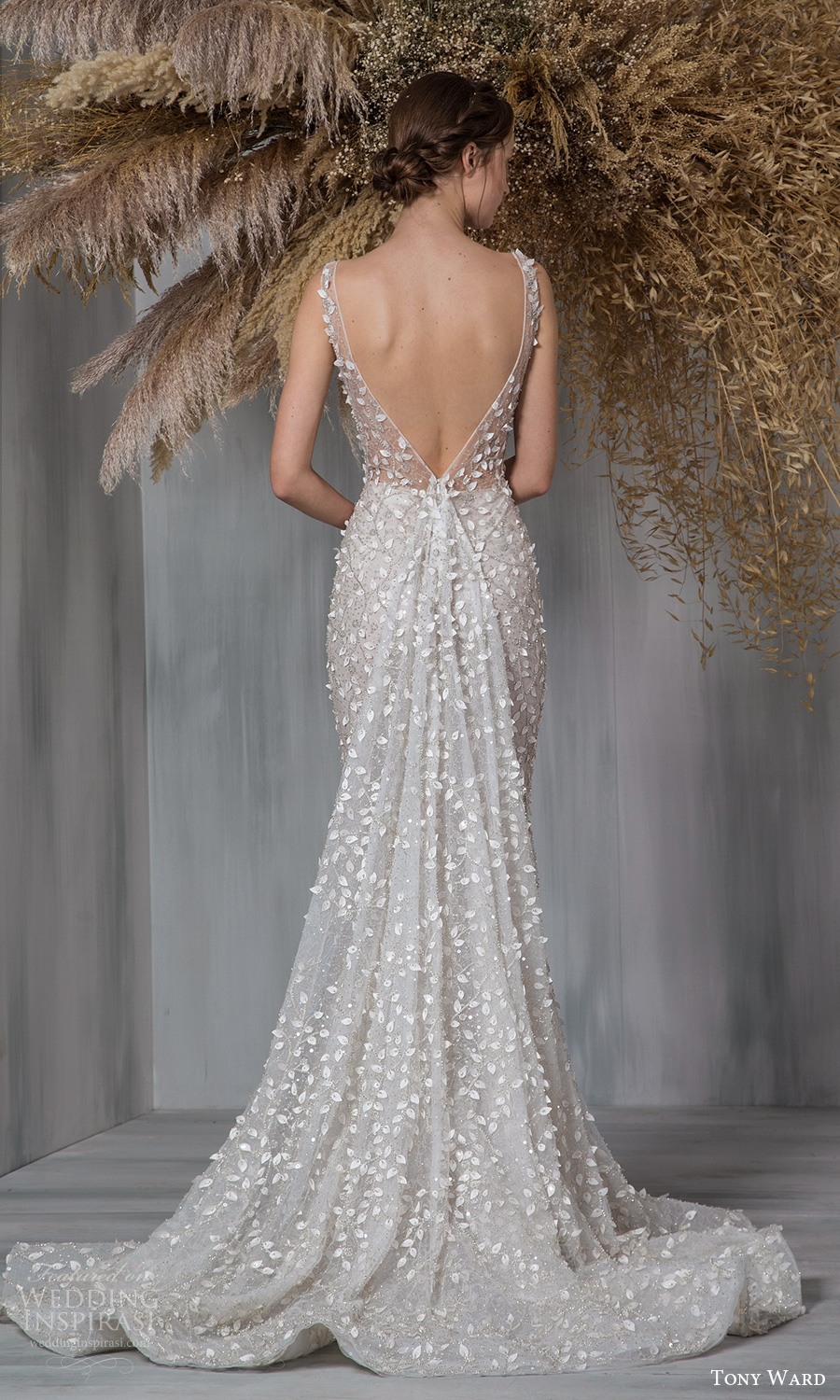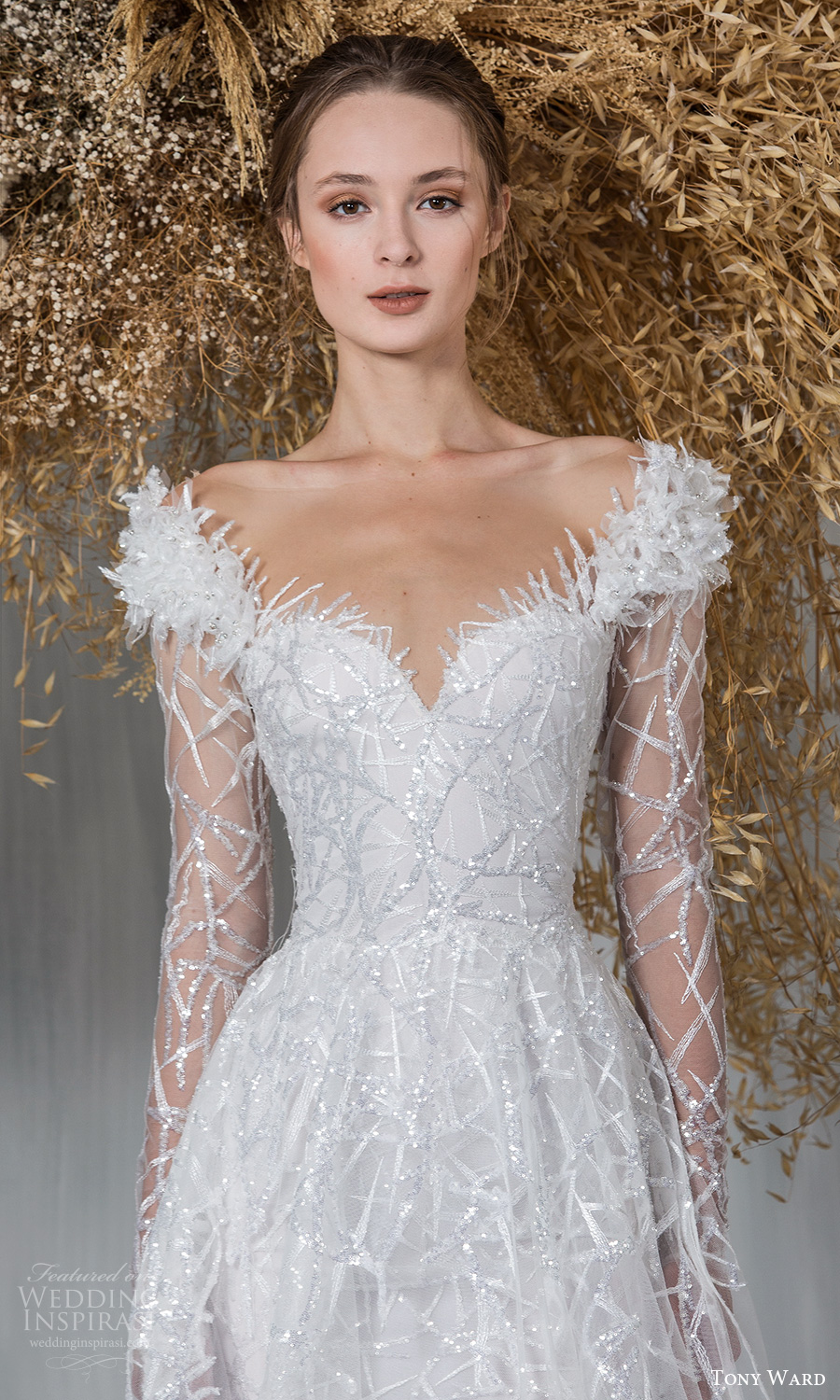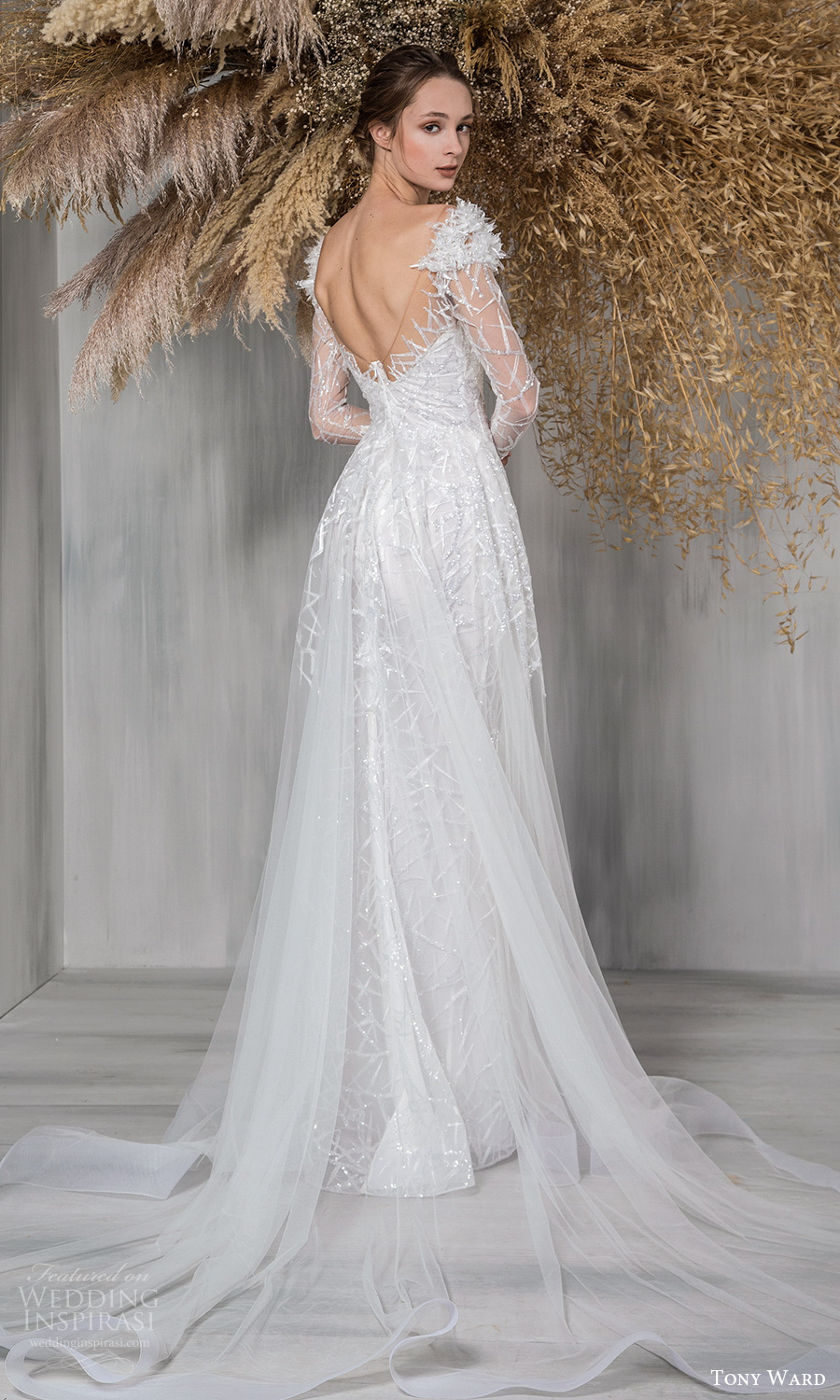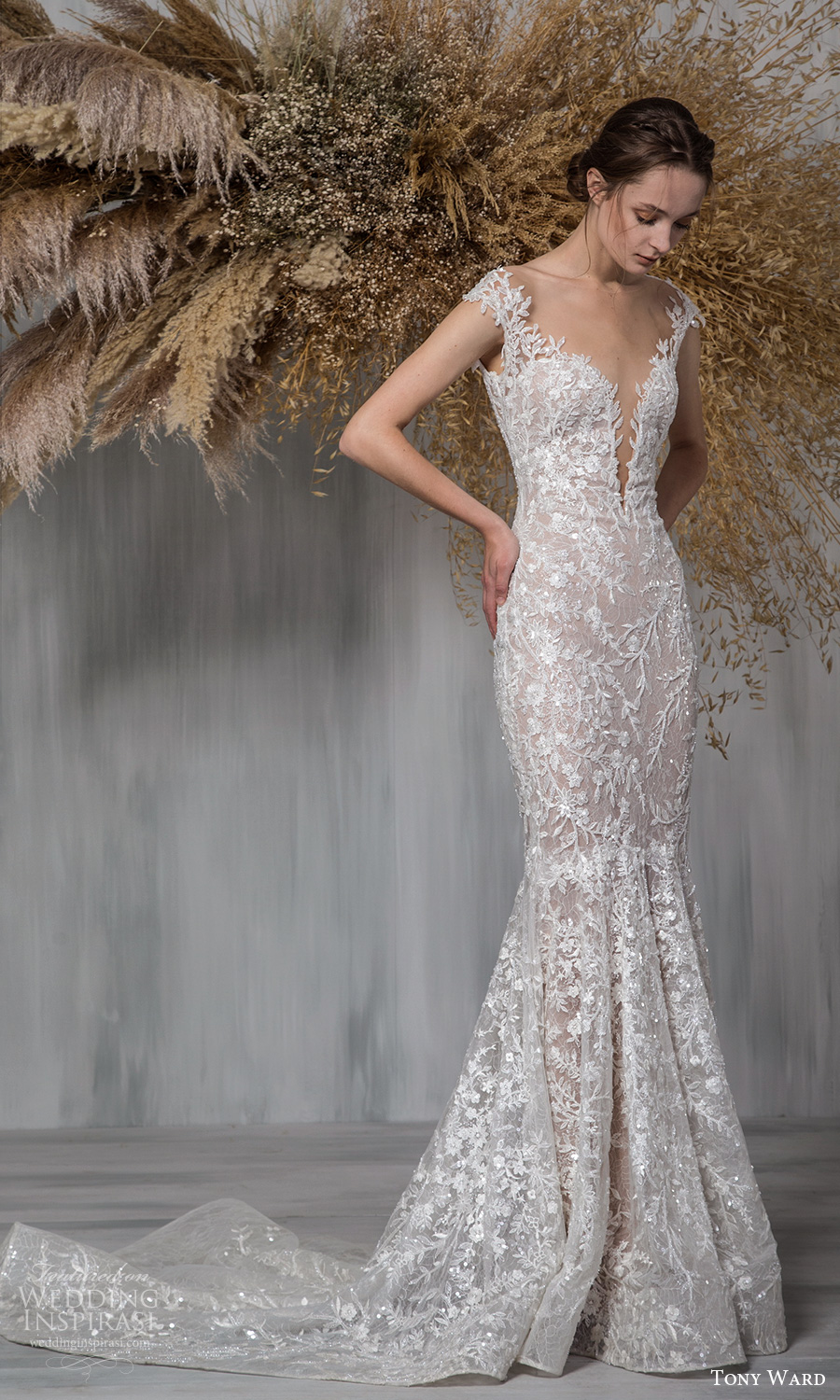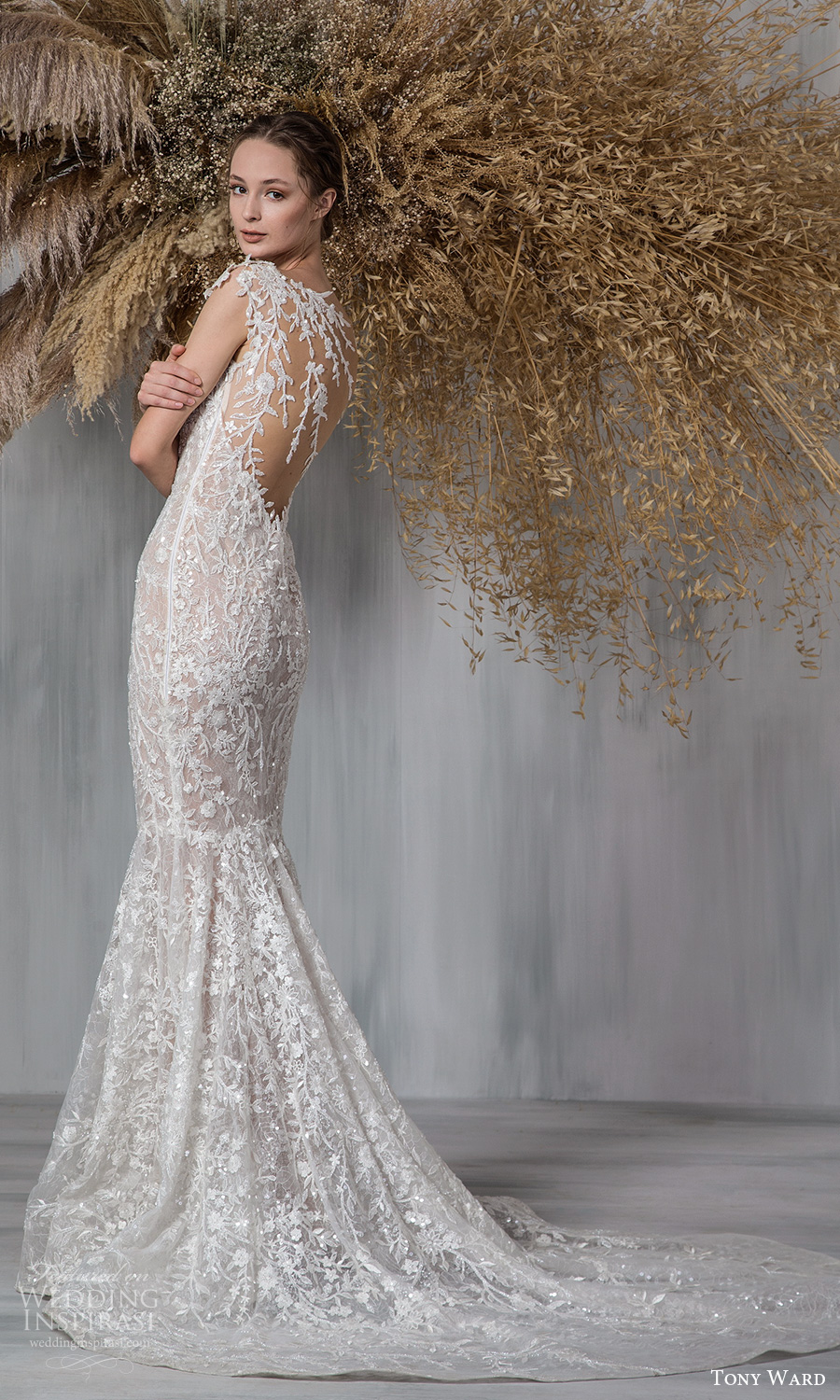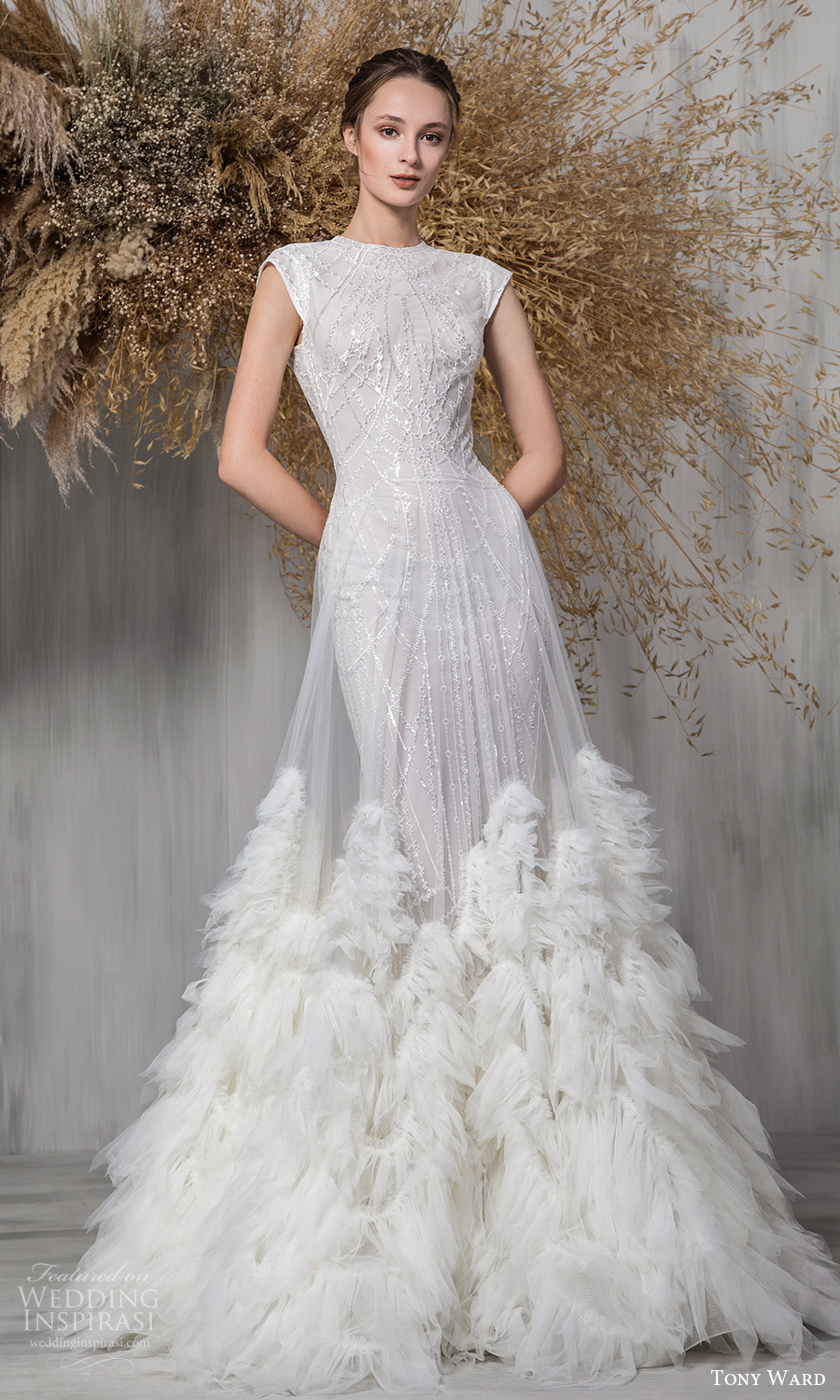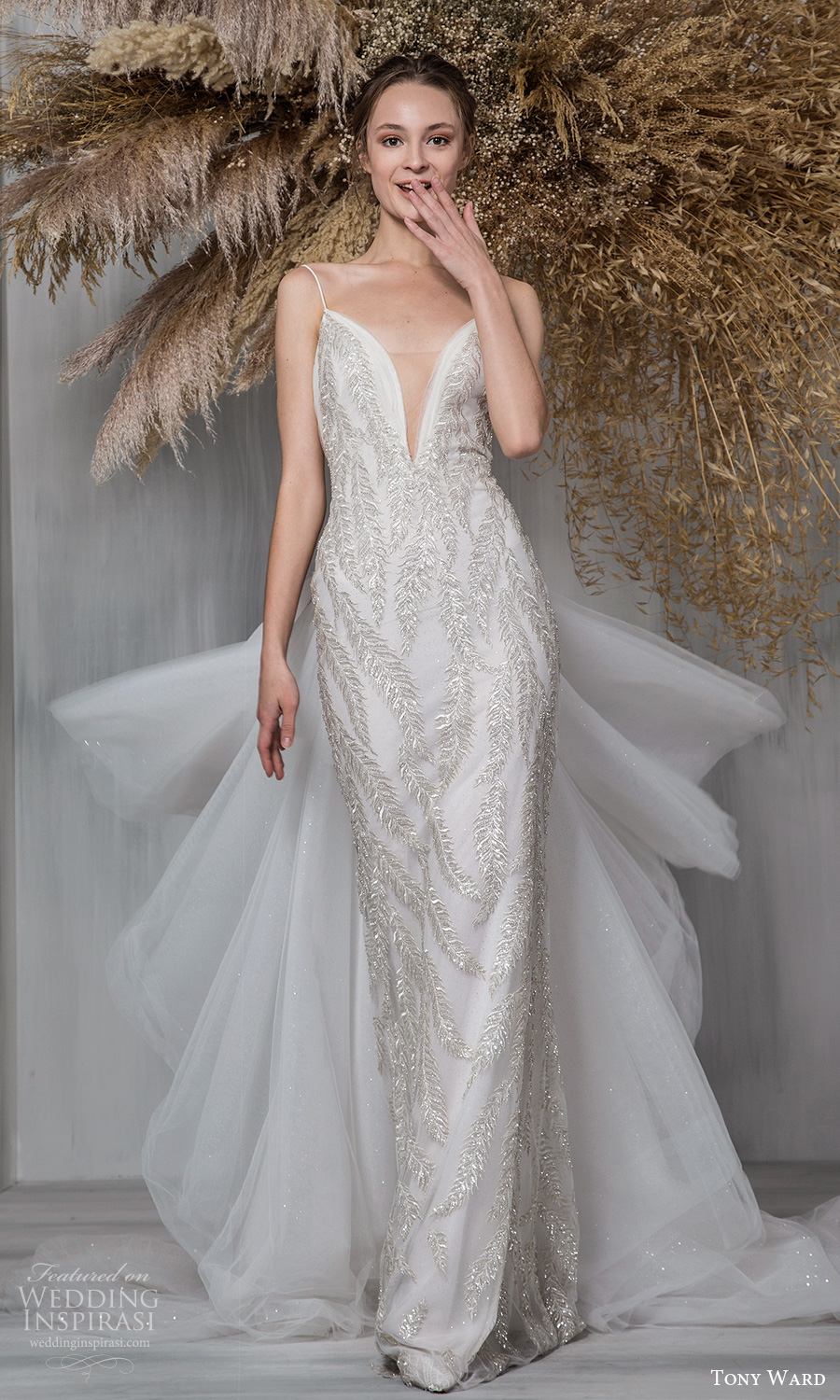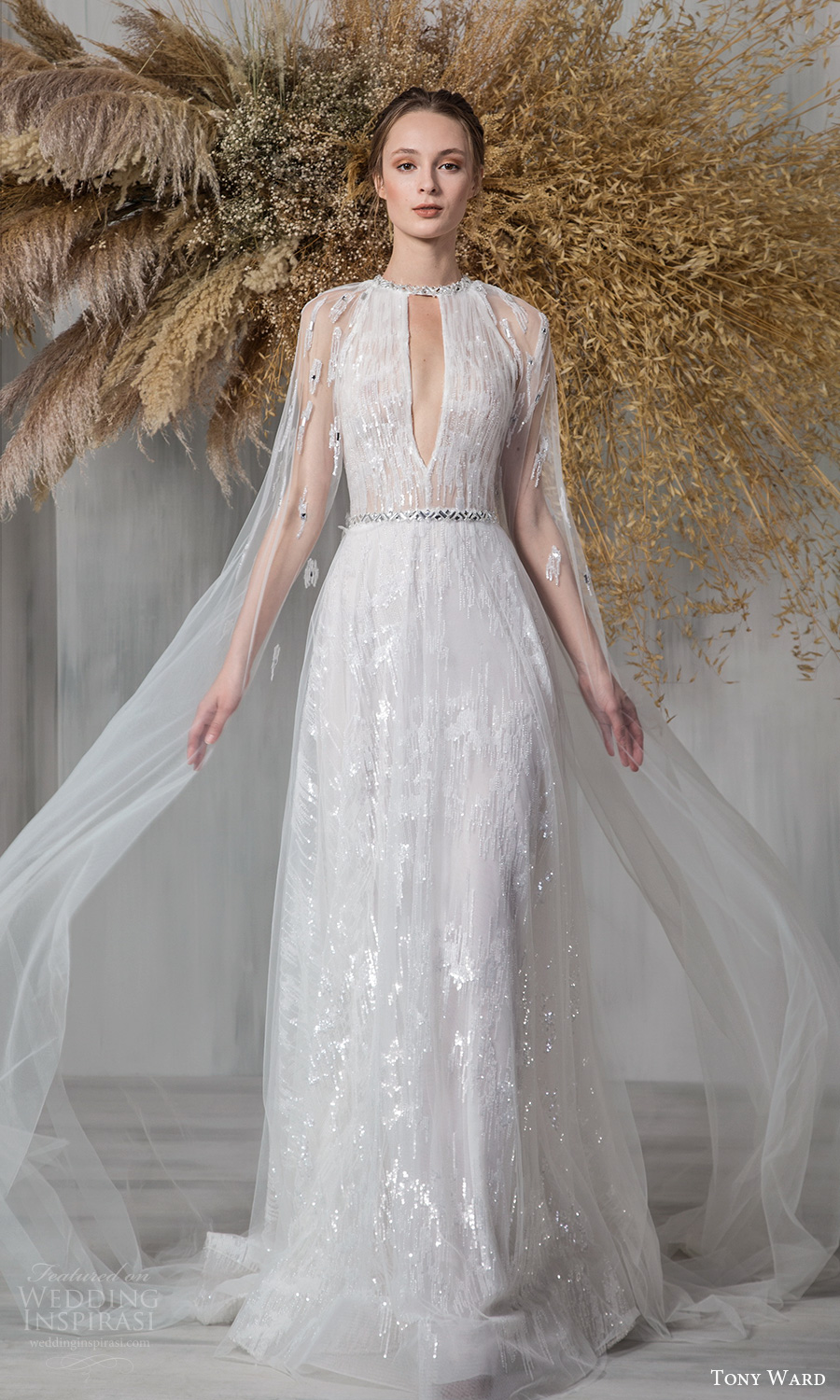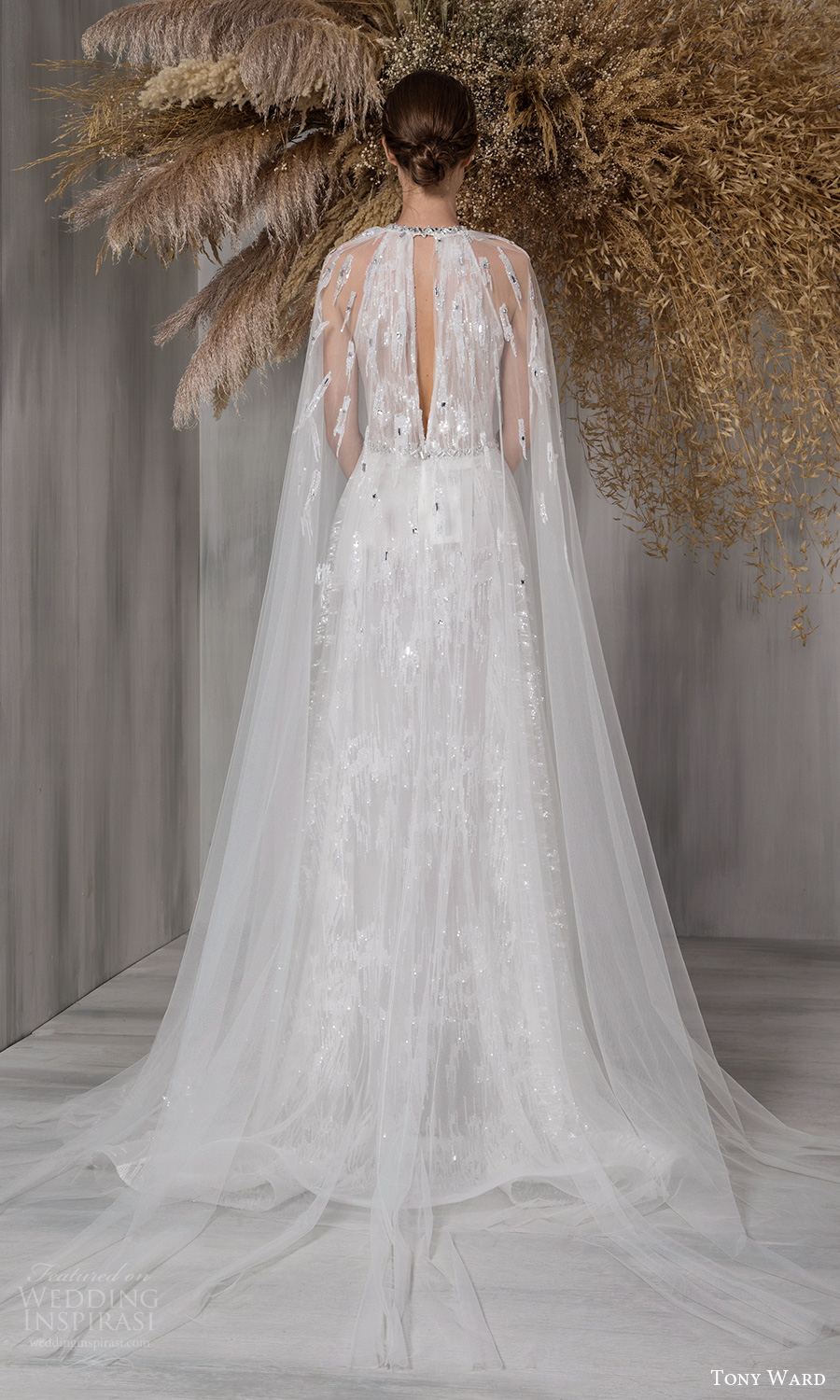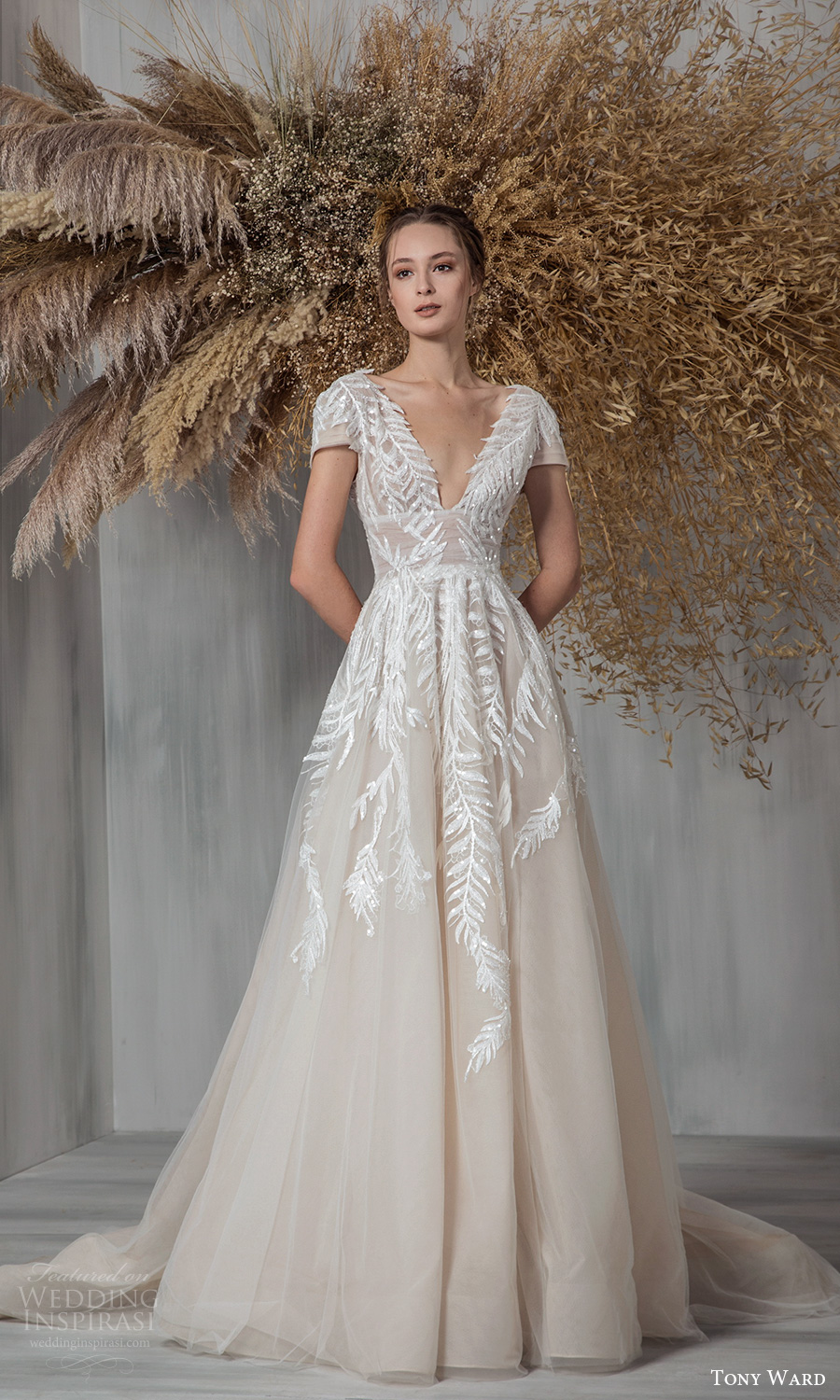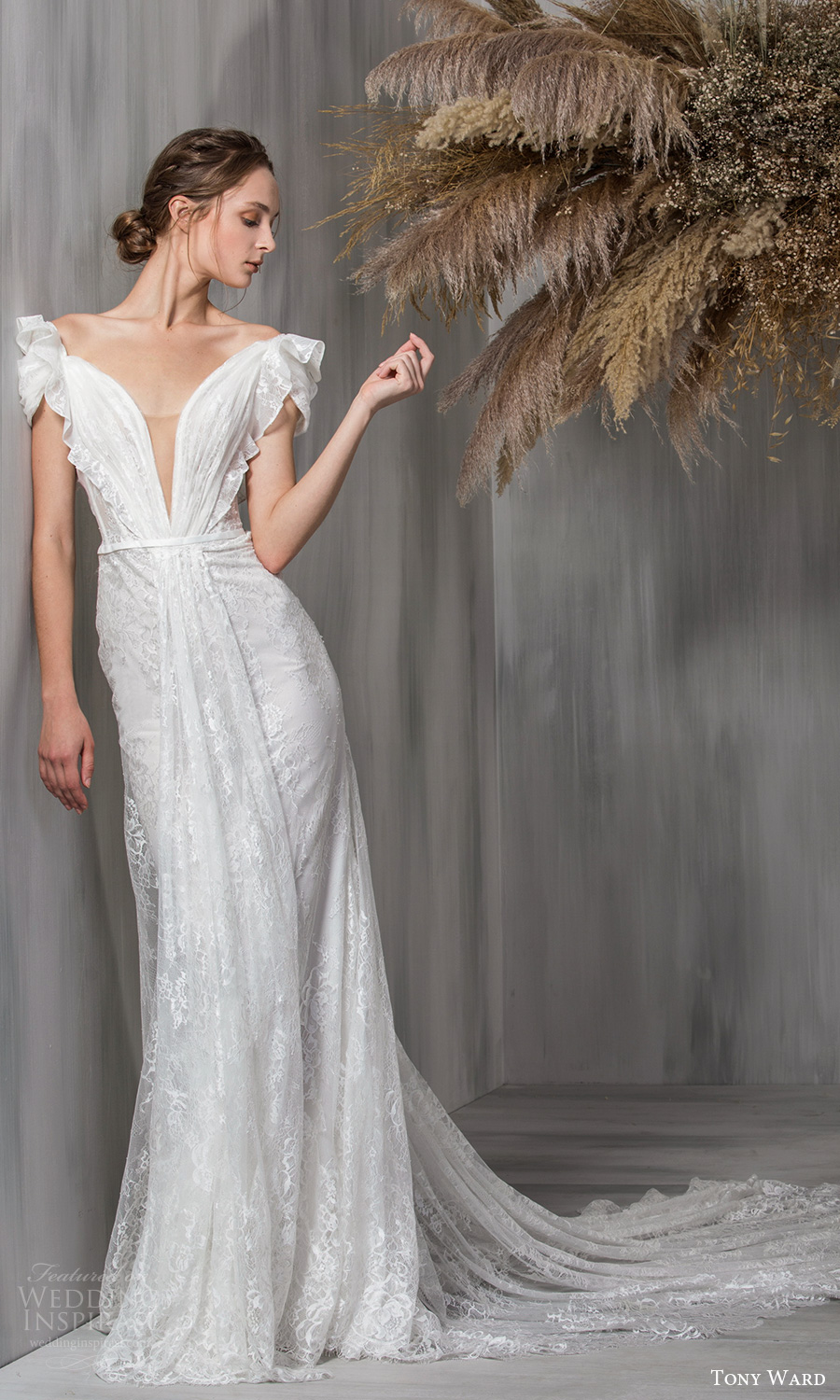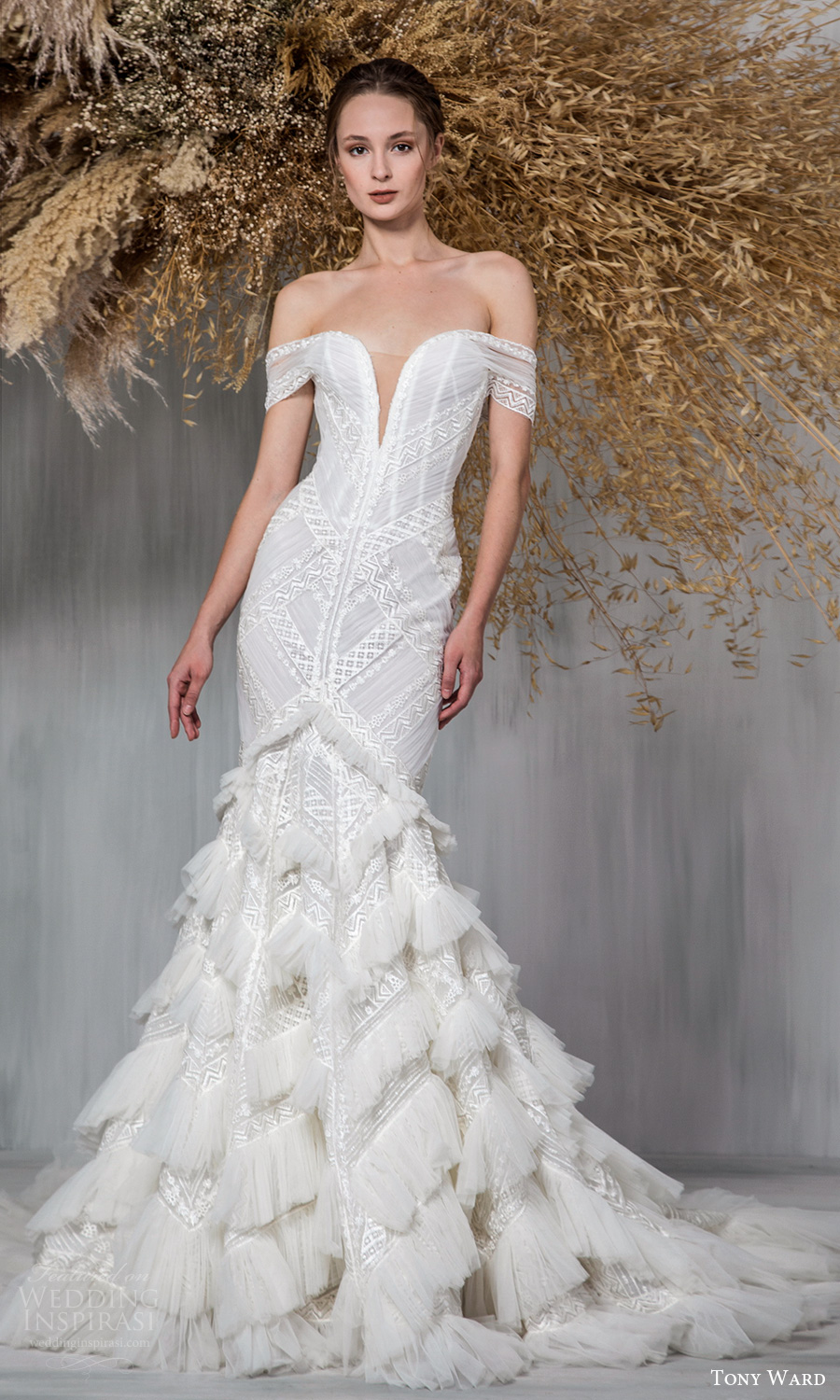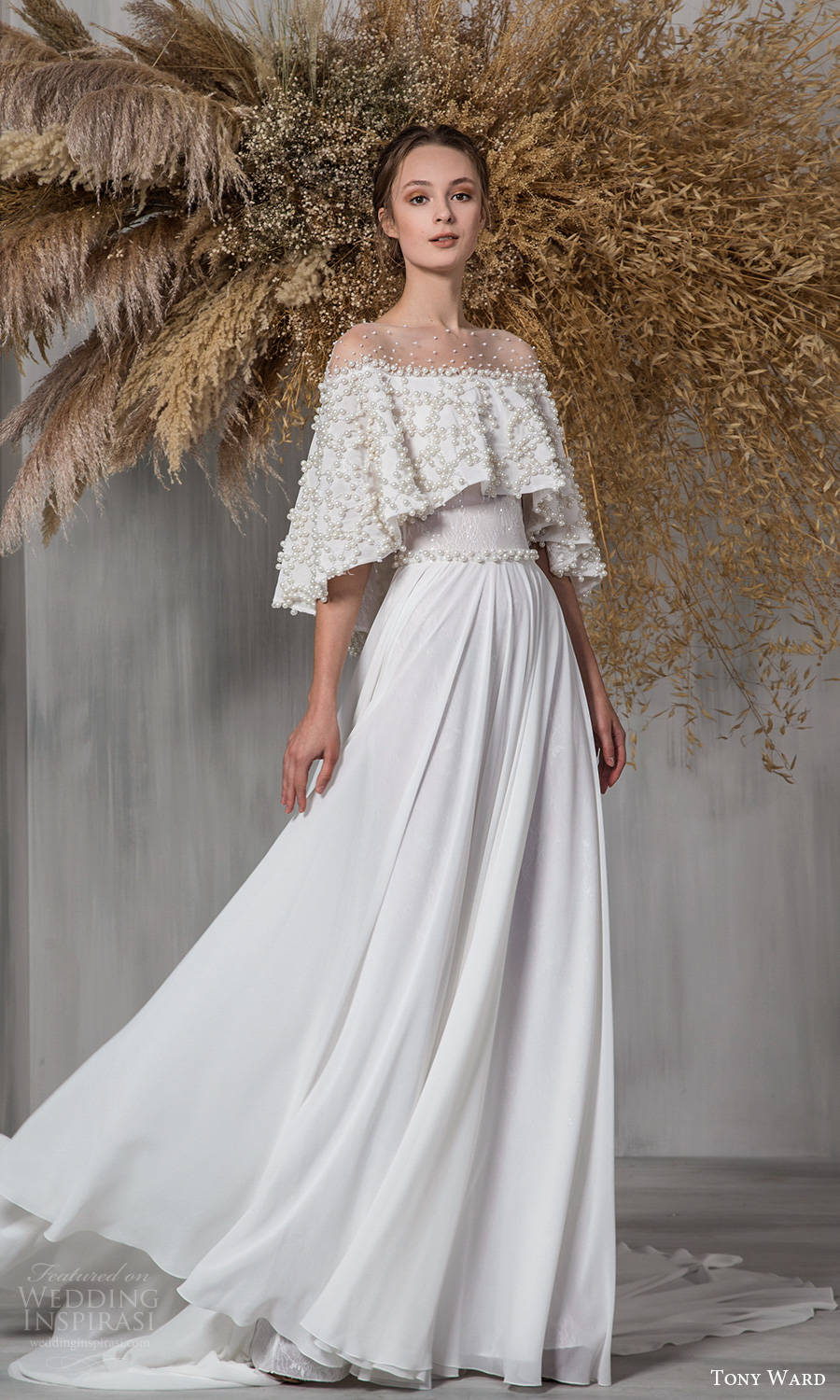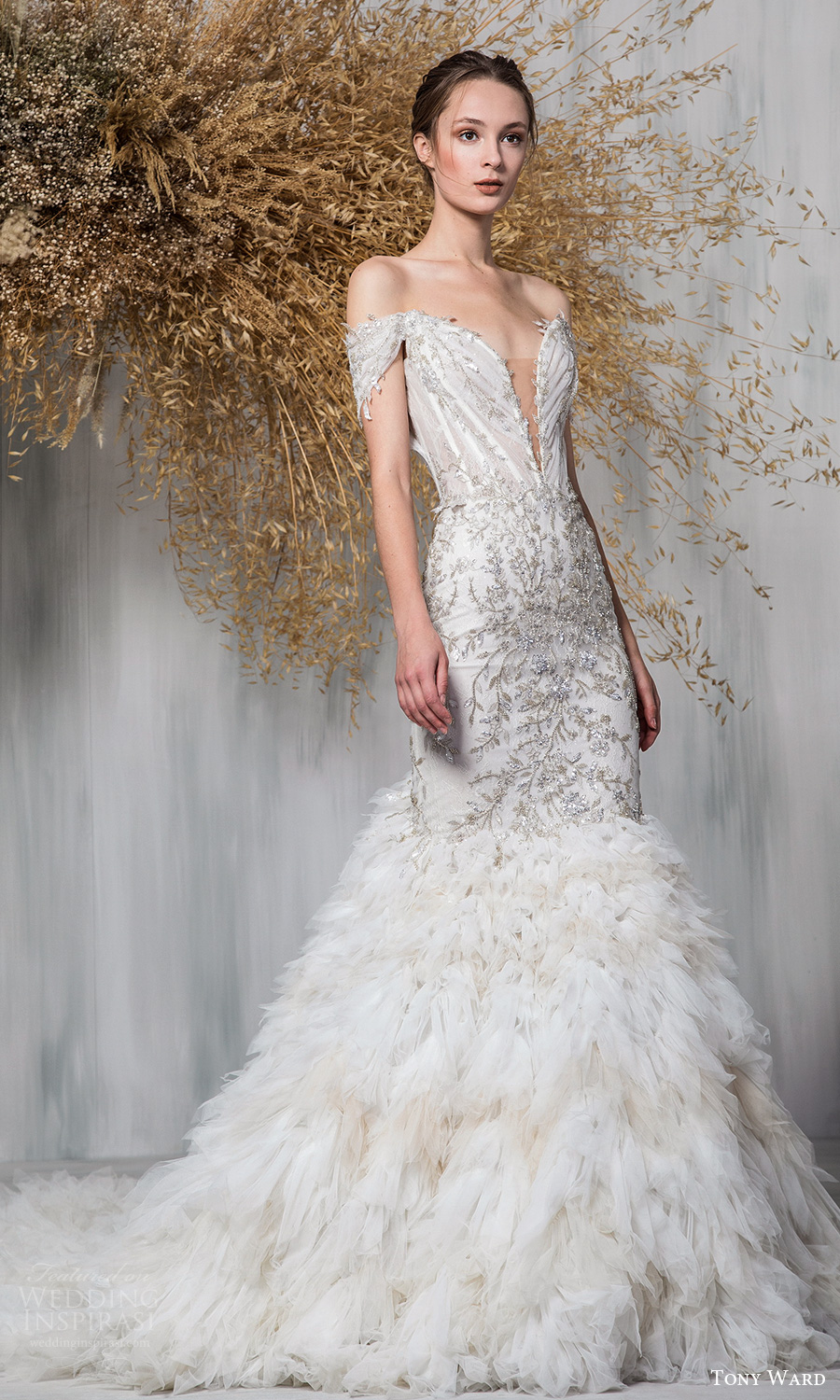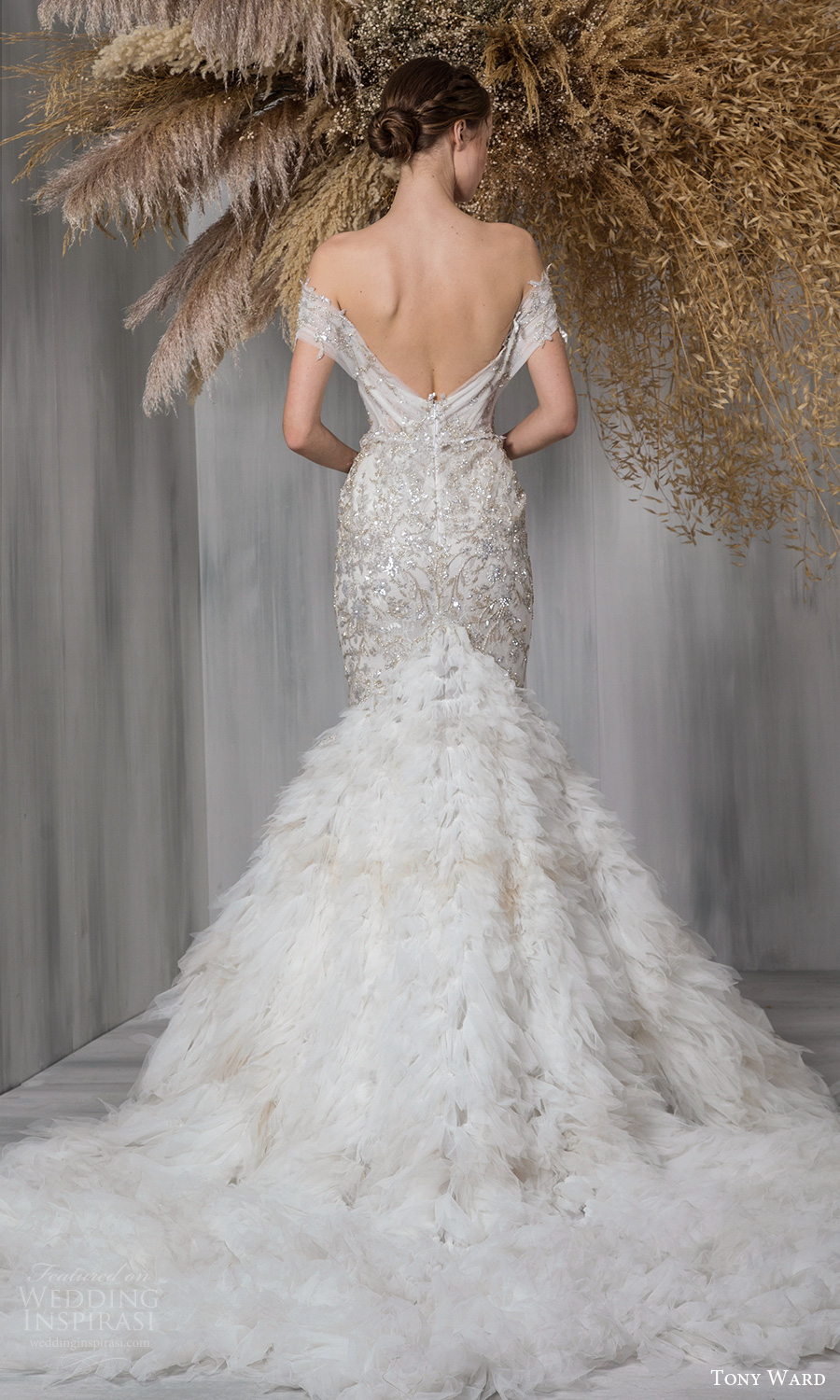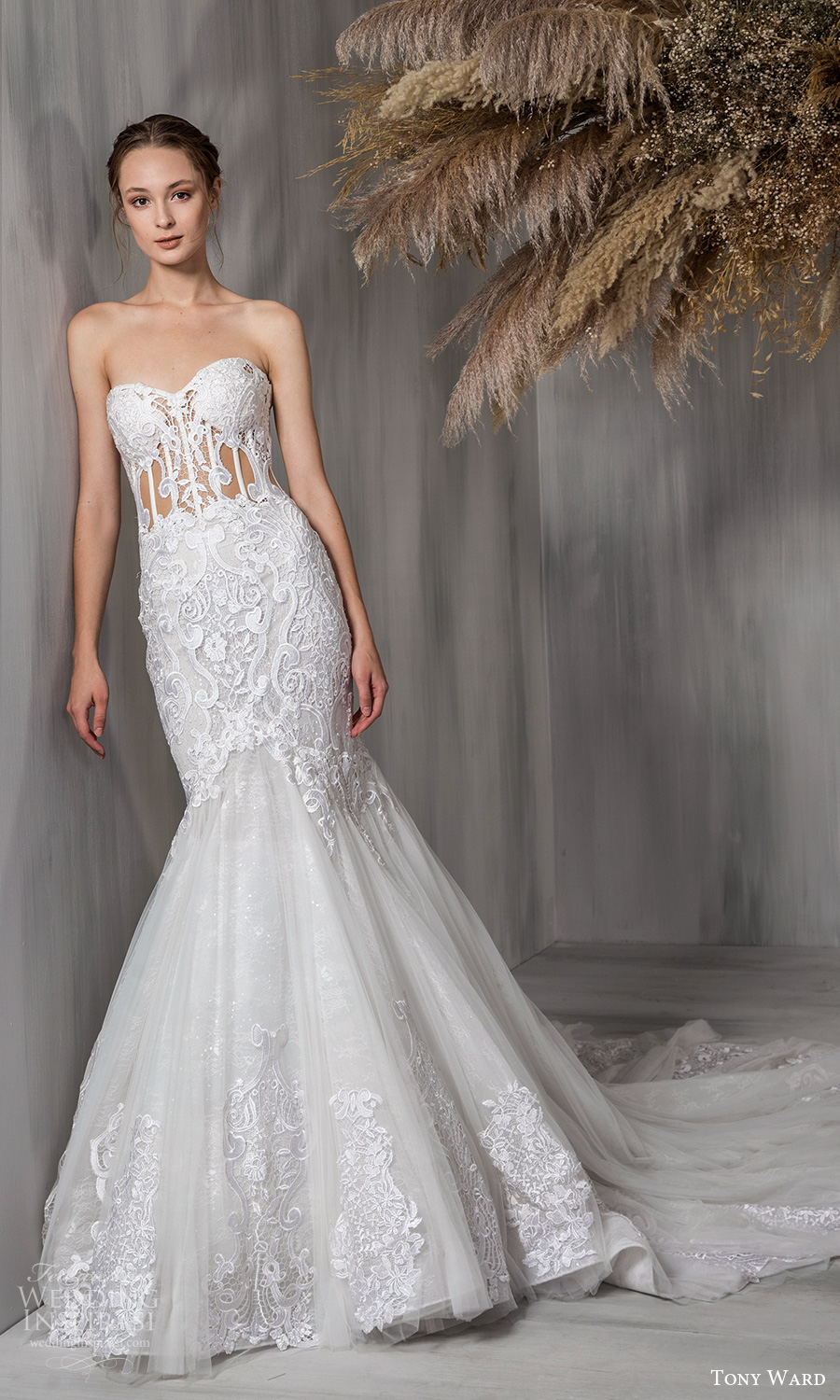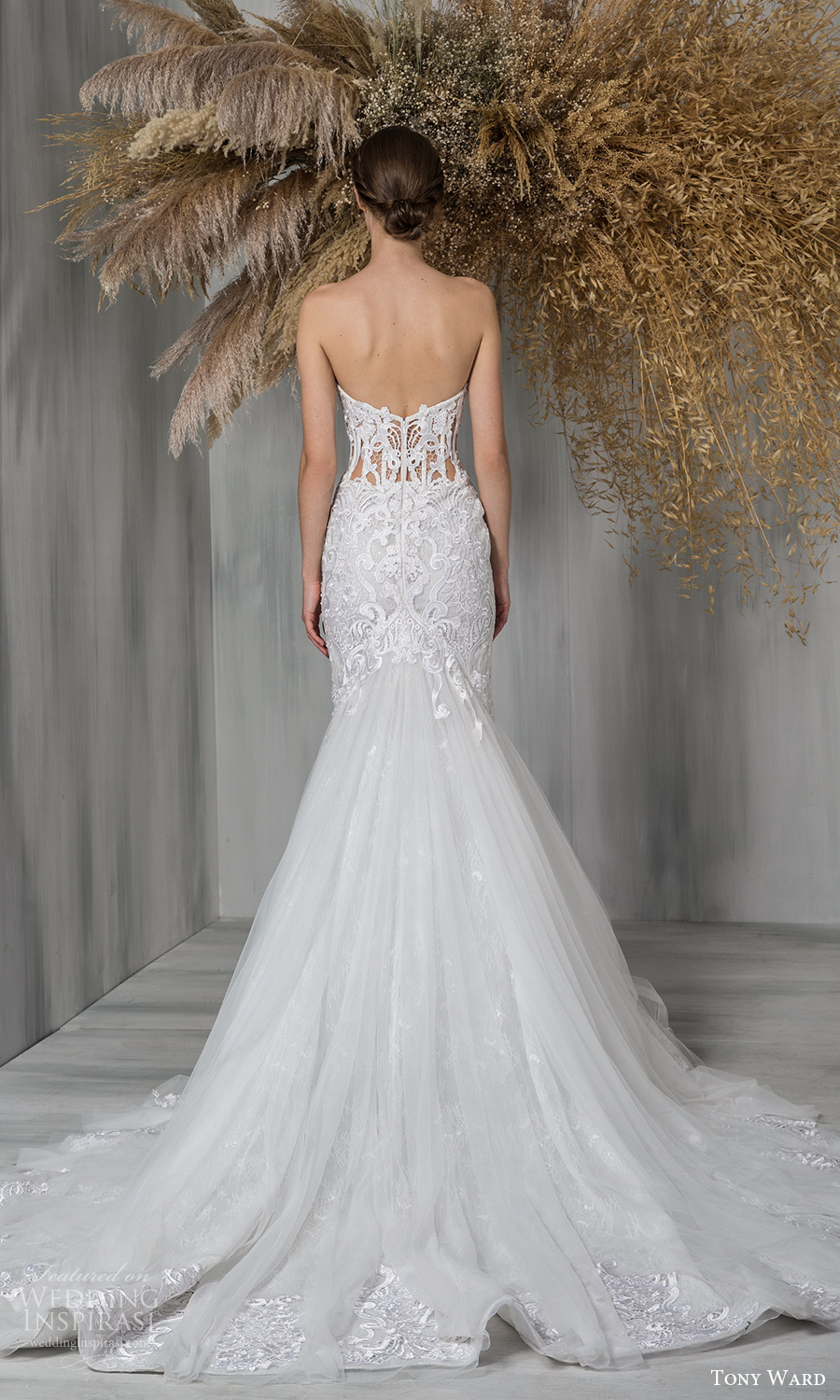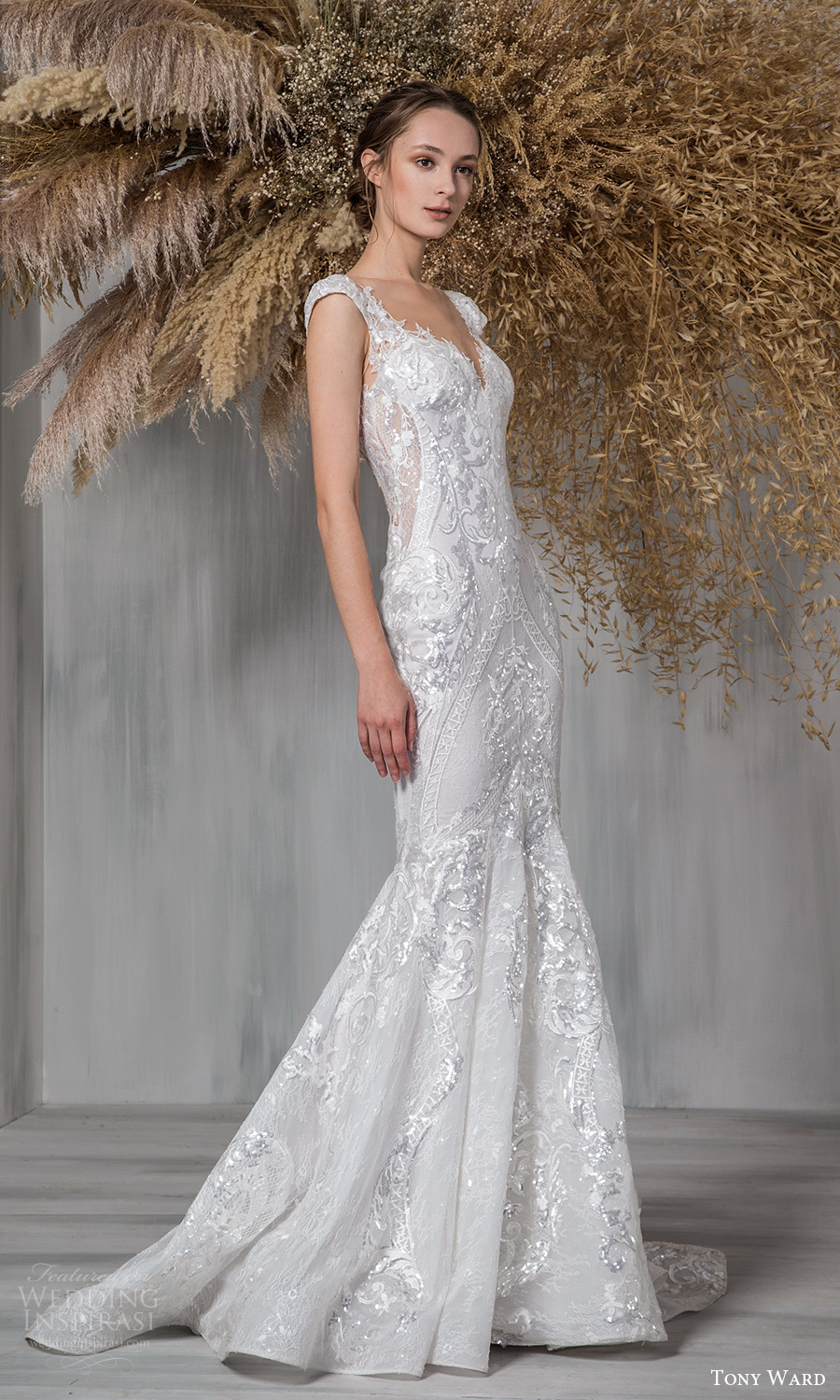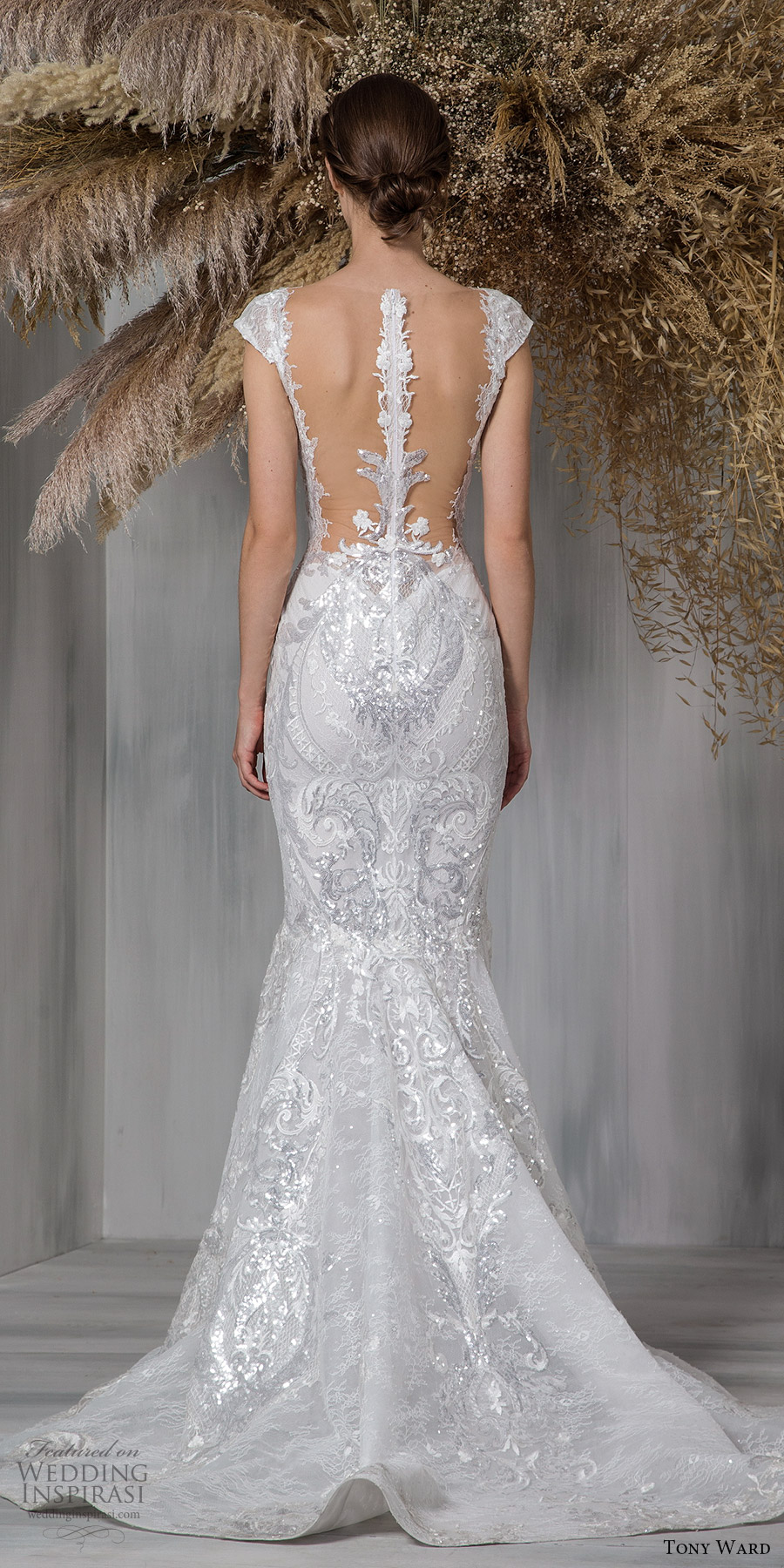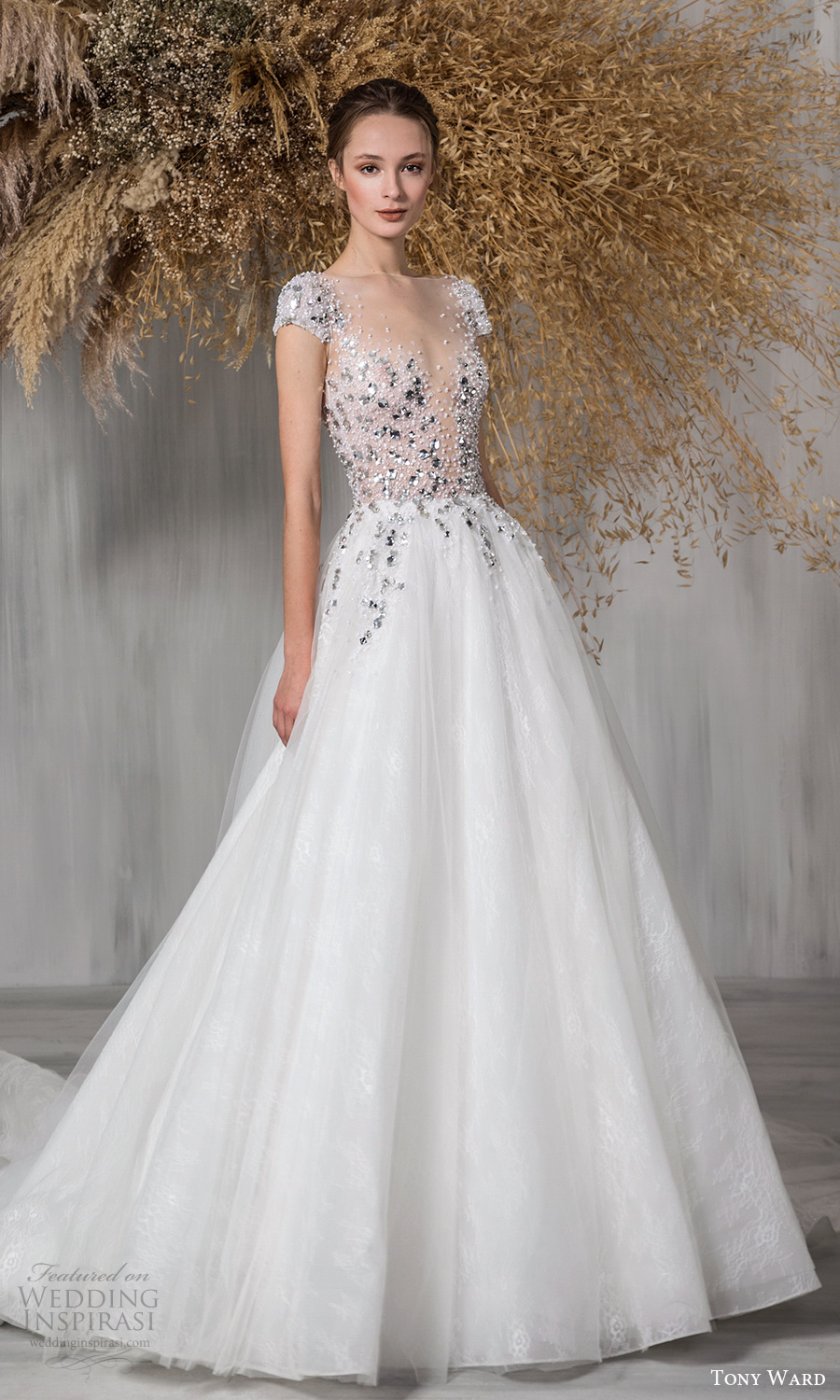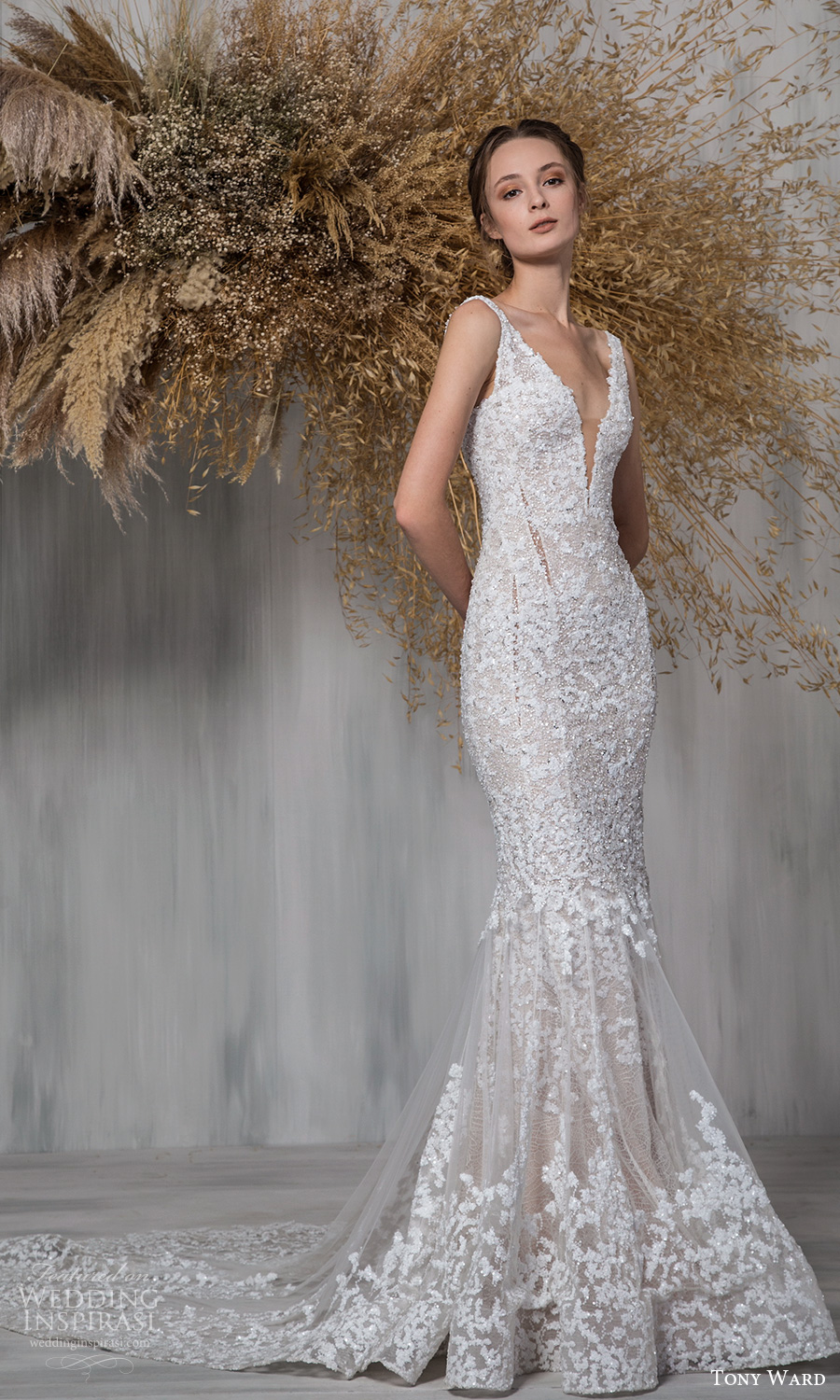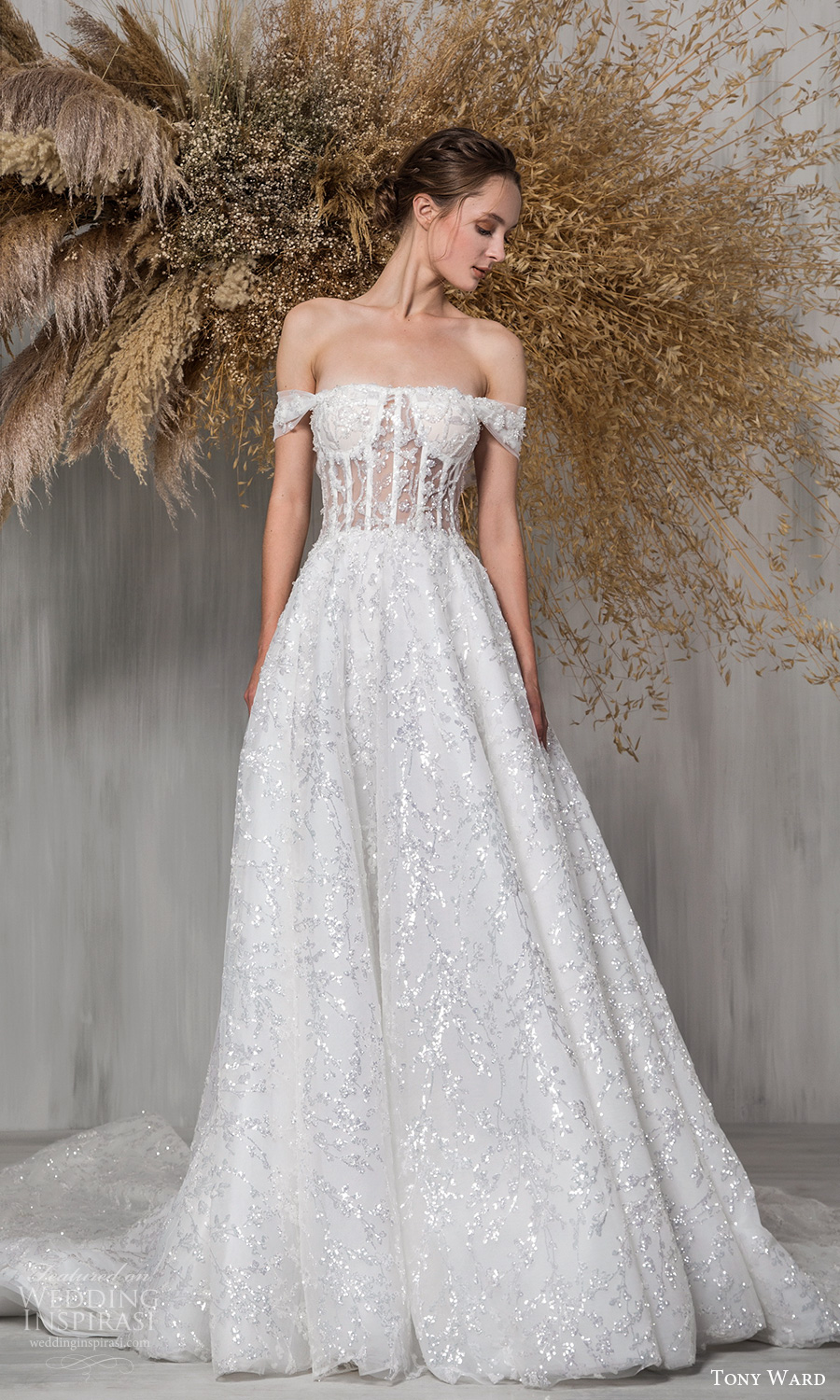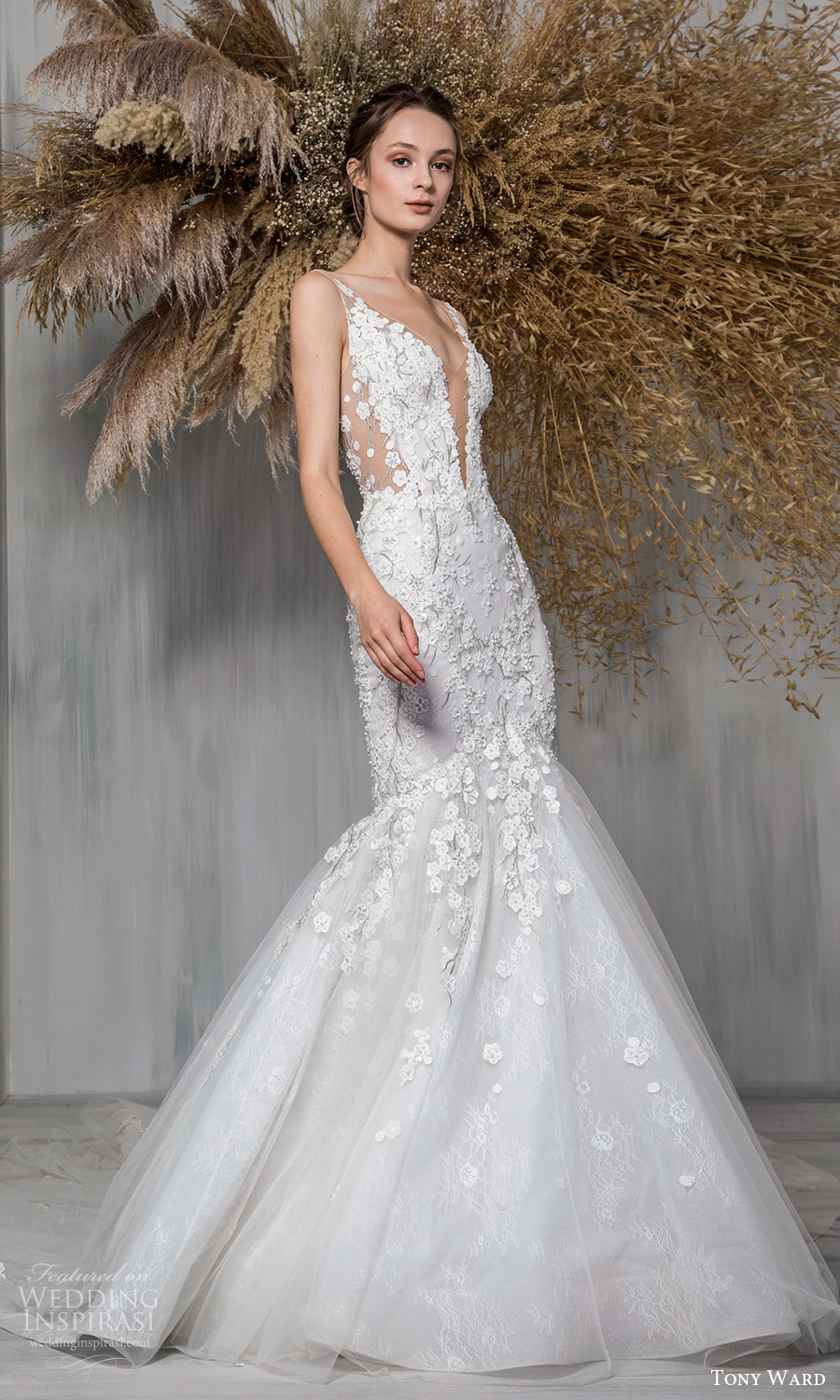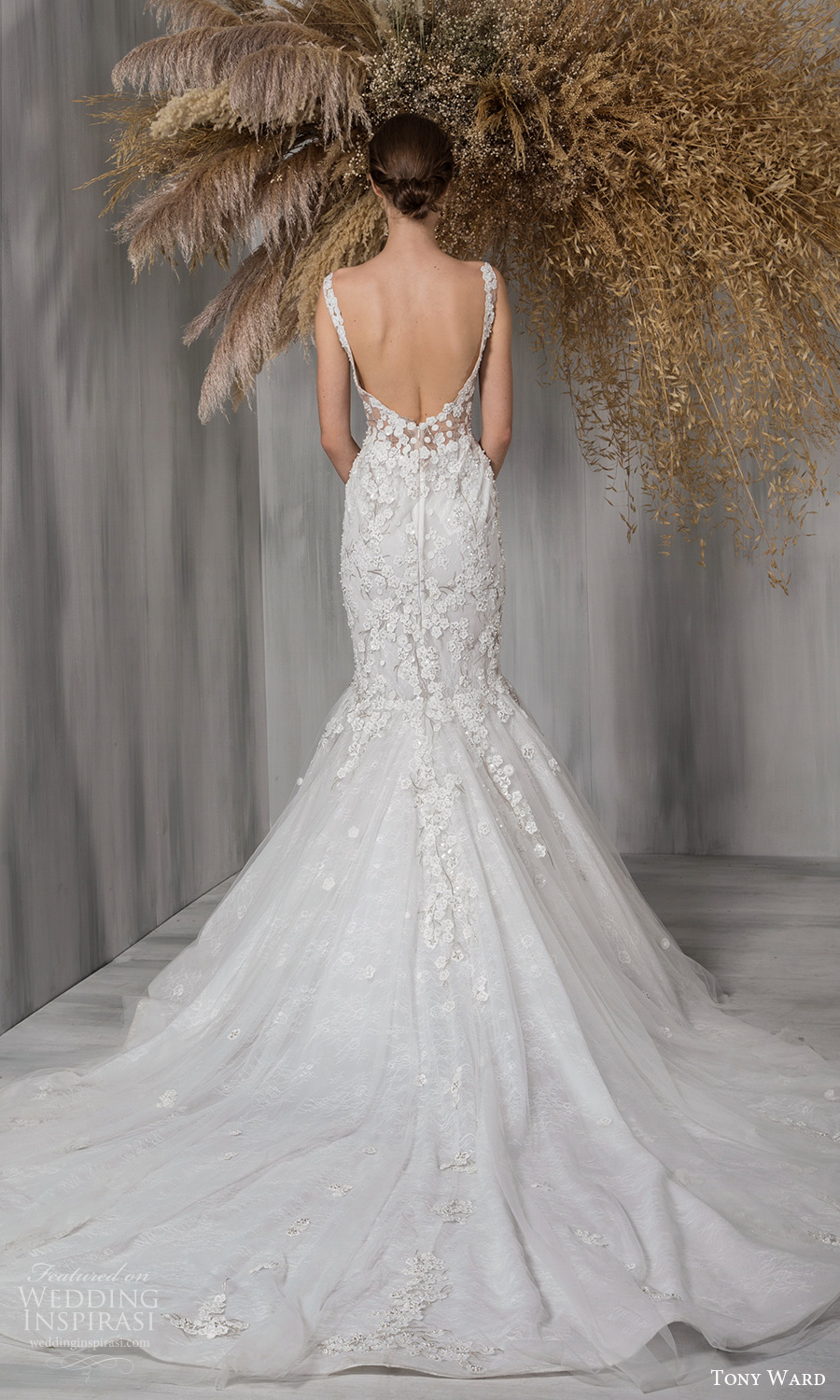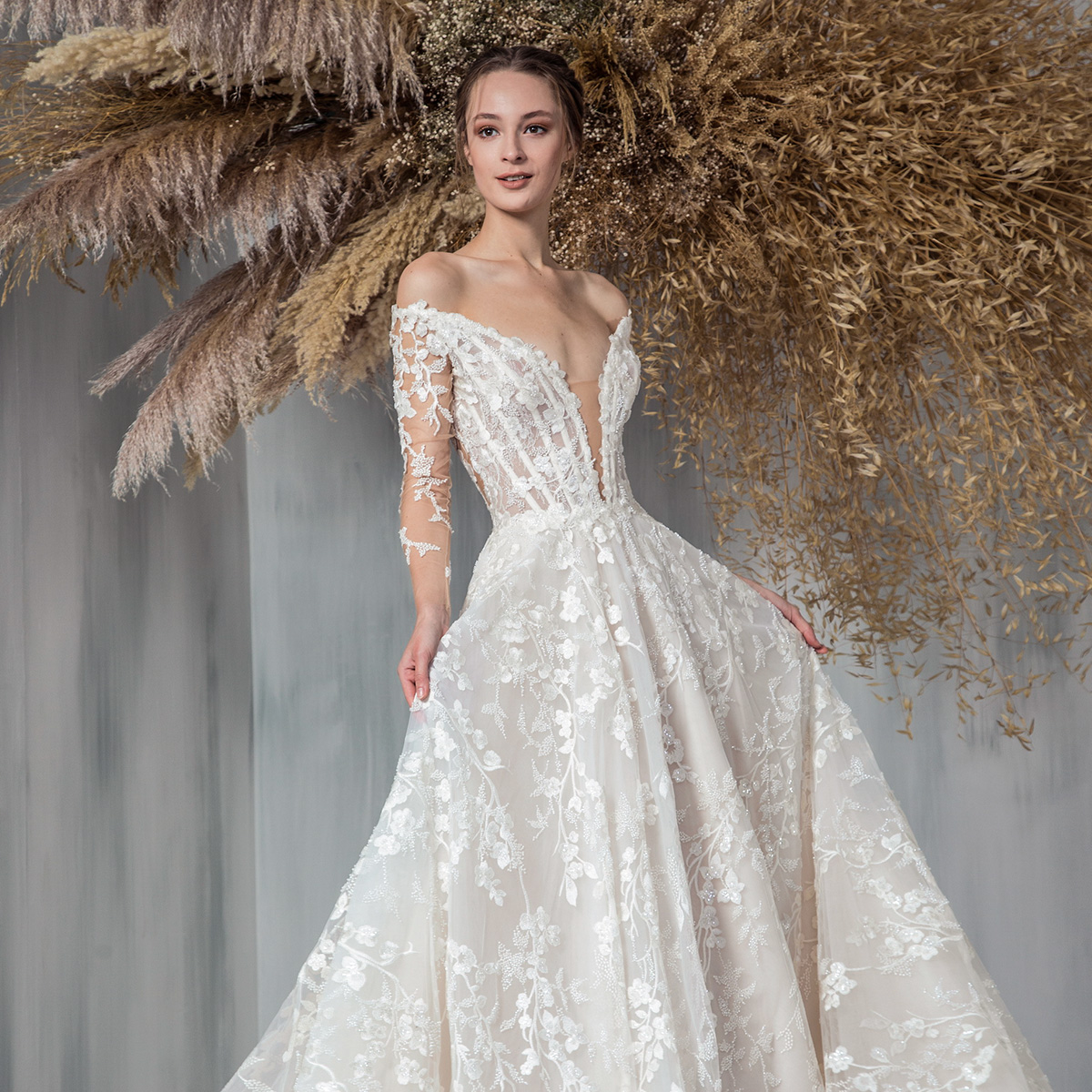 Photos courtesy of Tony Ward. For details, visit Tony Ward.