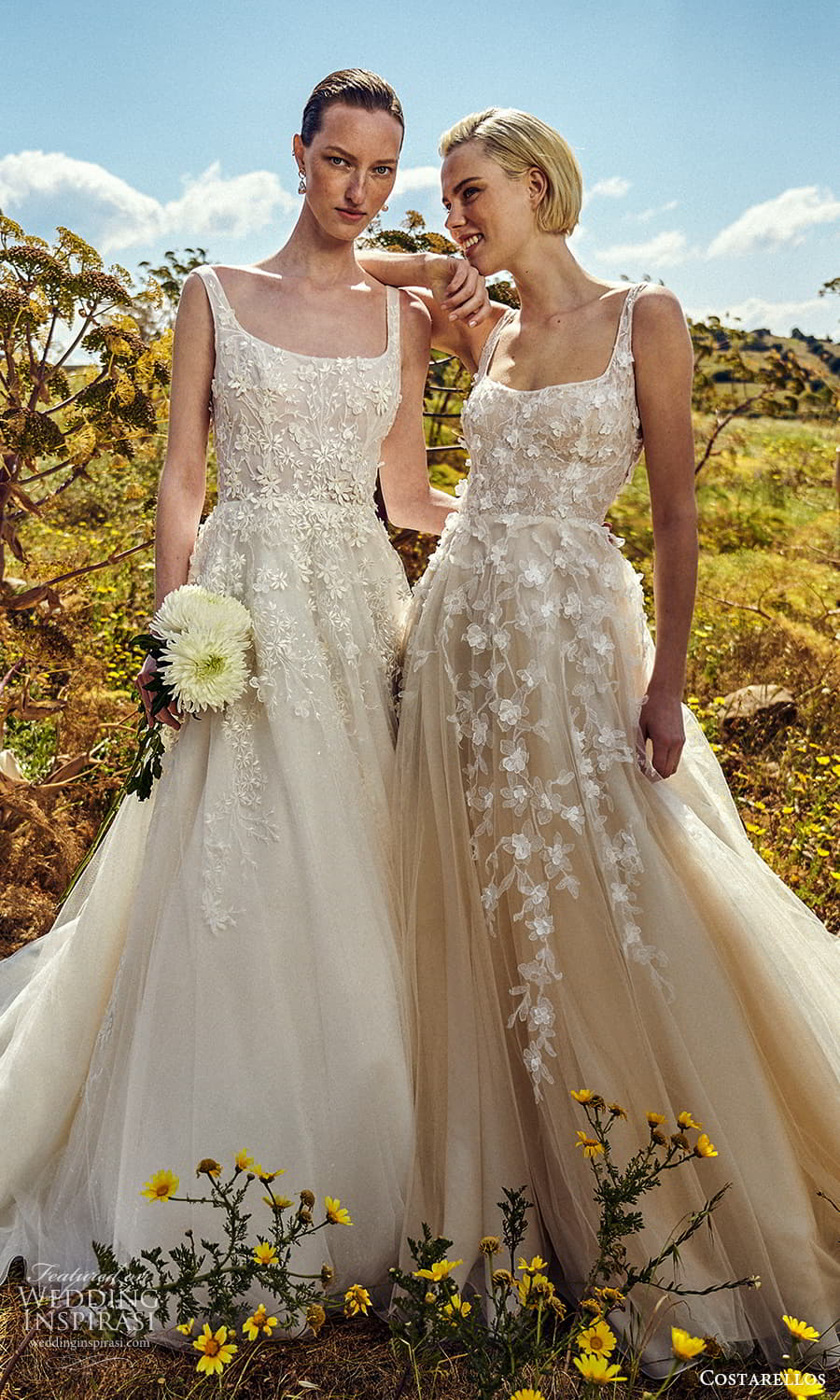 Romance takes on a uniquely charming aesthetic as Costarellos celebrates the natural beauty of its native Greece for the Spring 2022 season. Known for its whimsical wedding dresses featuring dreamy layers of lace, the label once again stuns with its brand of neo-romance, incorporating vintage-inspired elements and timeless style with a fashion forward edge.
"From the delicate seams on a pristine silk crepe dress to the three-dimensional flowers cascading down a bodice into layers of sweeping French tulle, Christos Costarellos' designs mimic a landscape that is unforgettable and effortlessly beautiful."
Costarellos's nature-conscious mode extends to all aspects of the fashion house's approach to design, striving to make luxurious products in a responsible and sustainable way: "The company's efforts include ethically hand-produced garments in Europe, the use of responsibly-sourced materials, and the adaptation of non-hazardous chemical alternatives in the dye process when available. A new initiative of up-cycling waste textiles has also been implemented, which supports local fashion schools and artisans."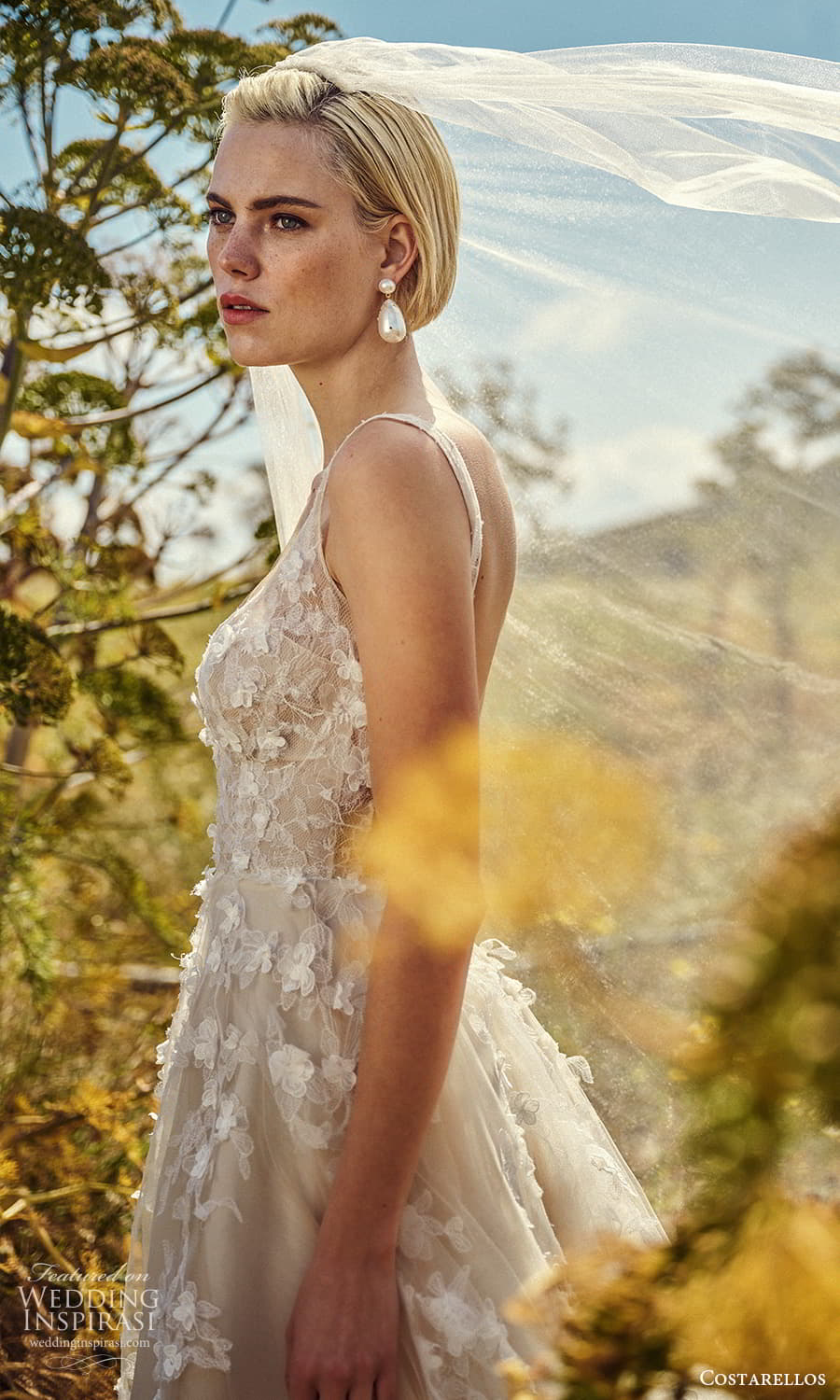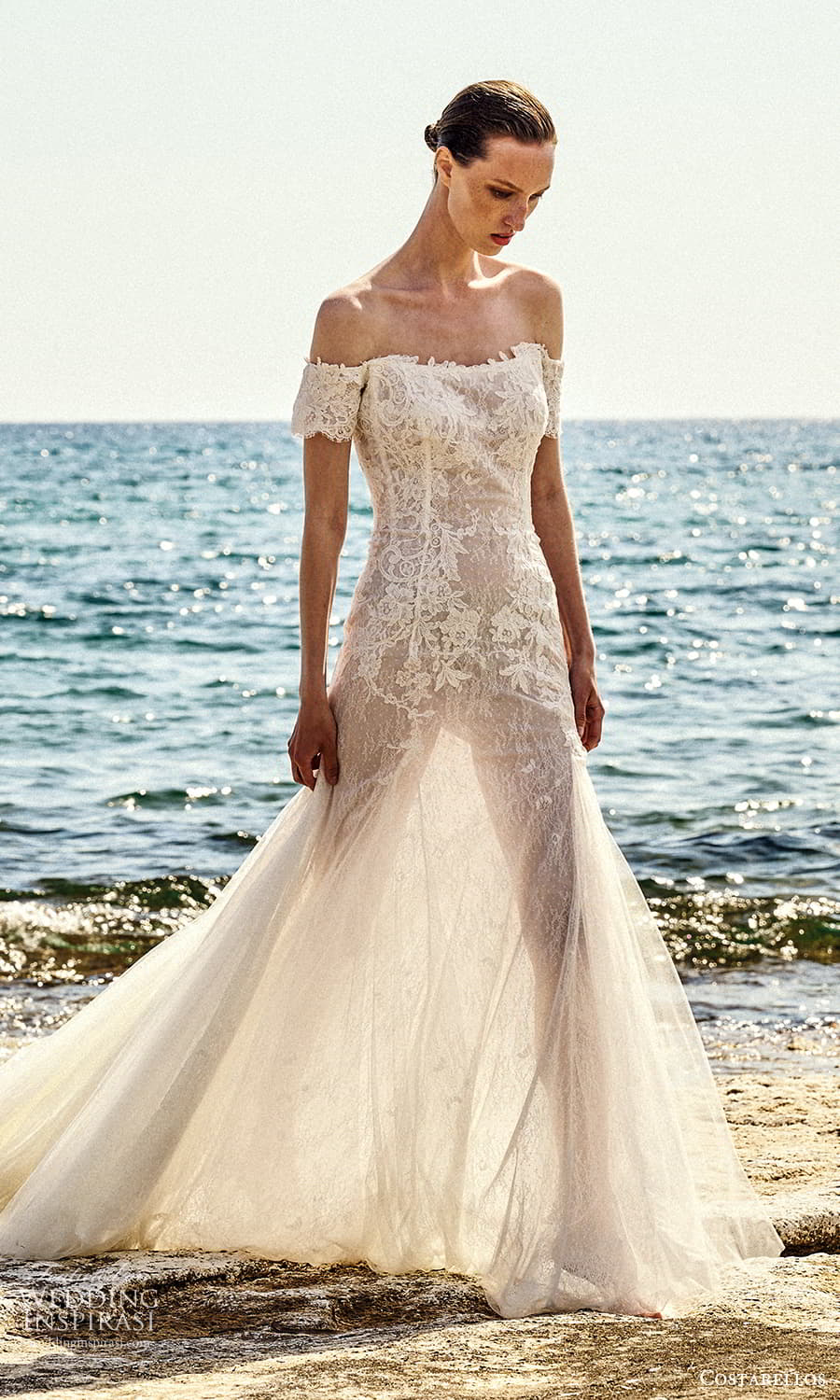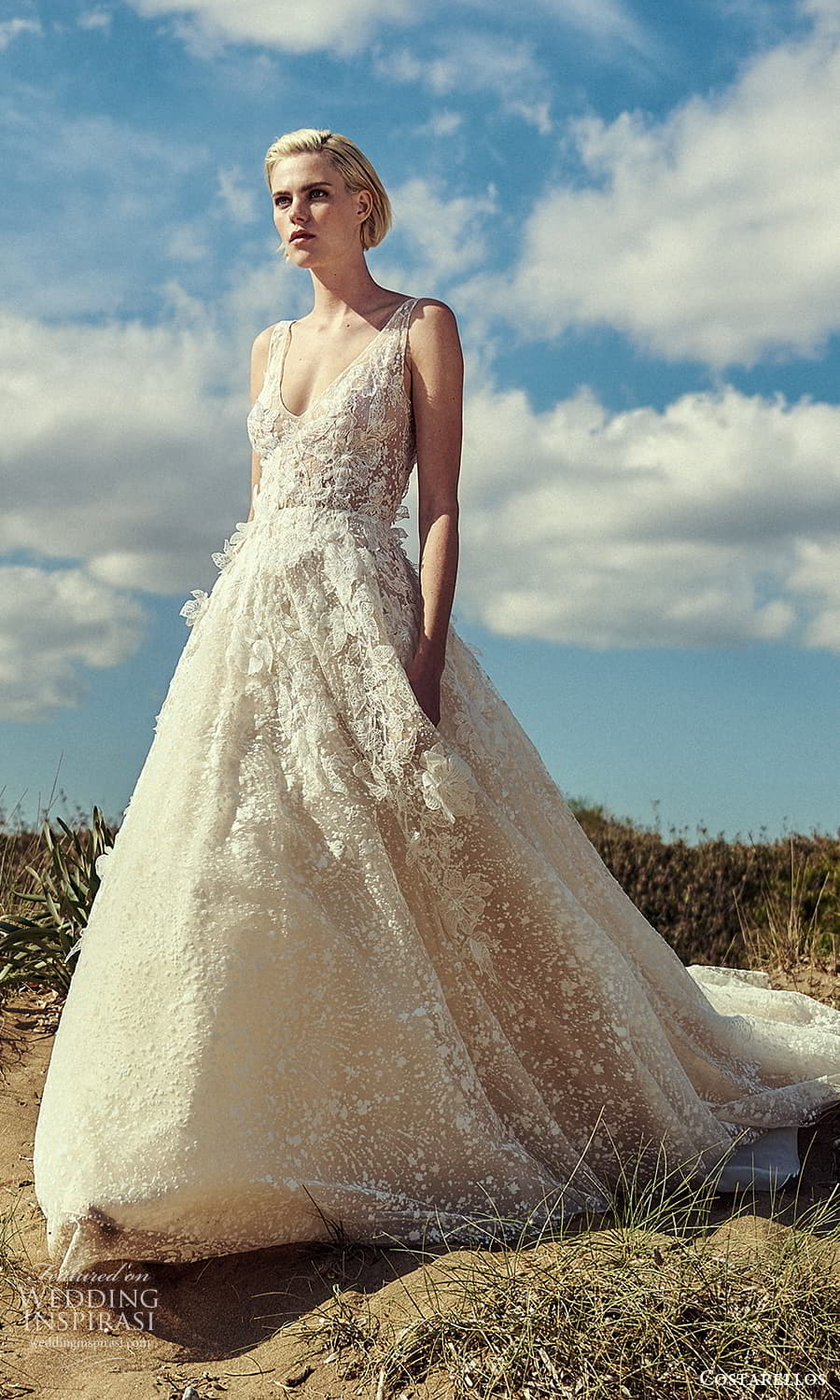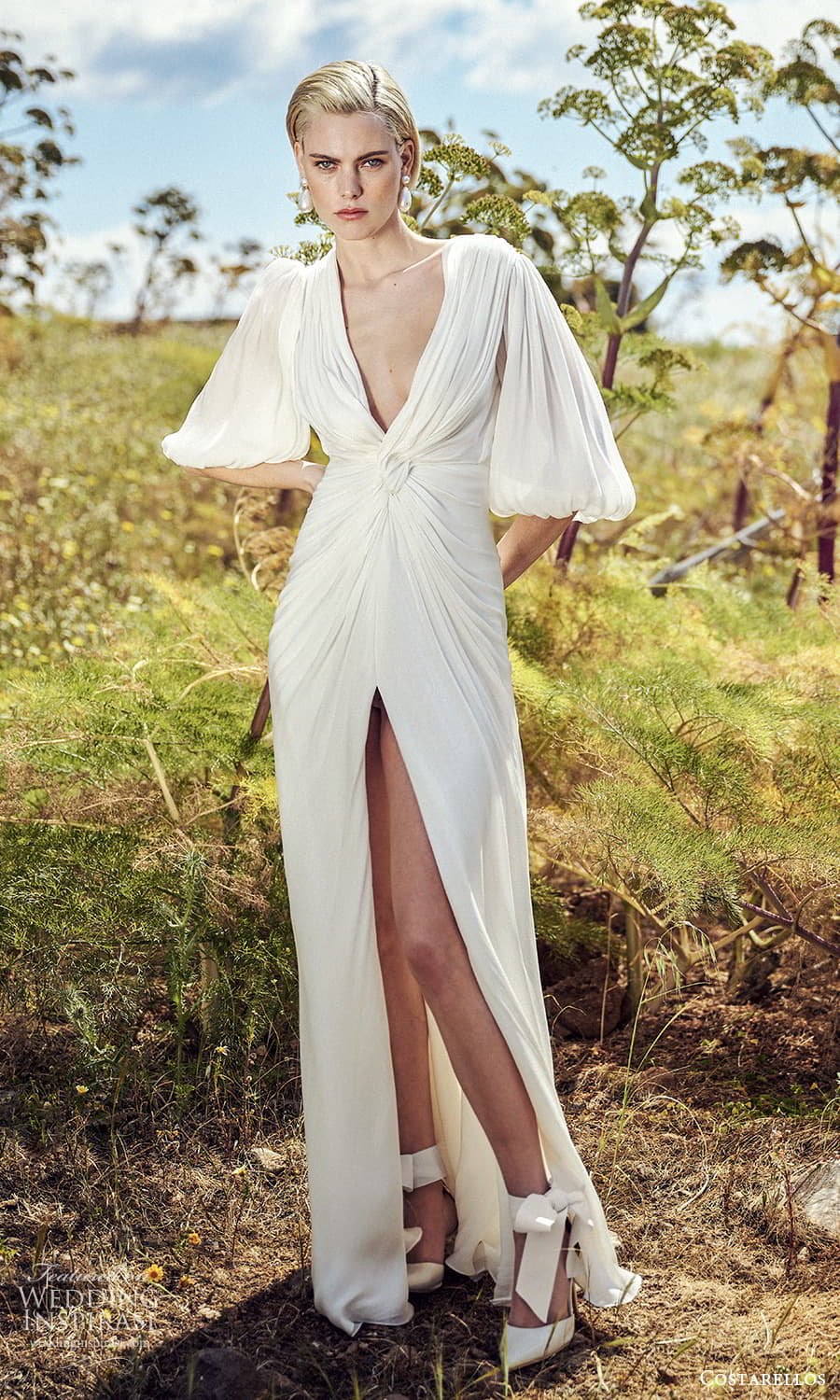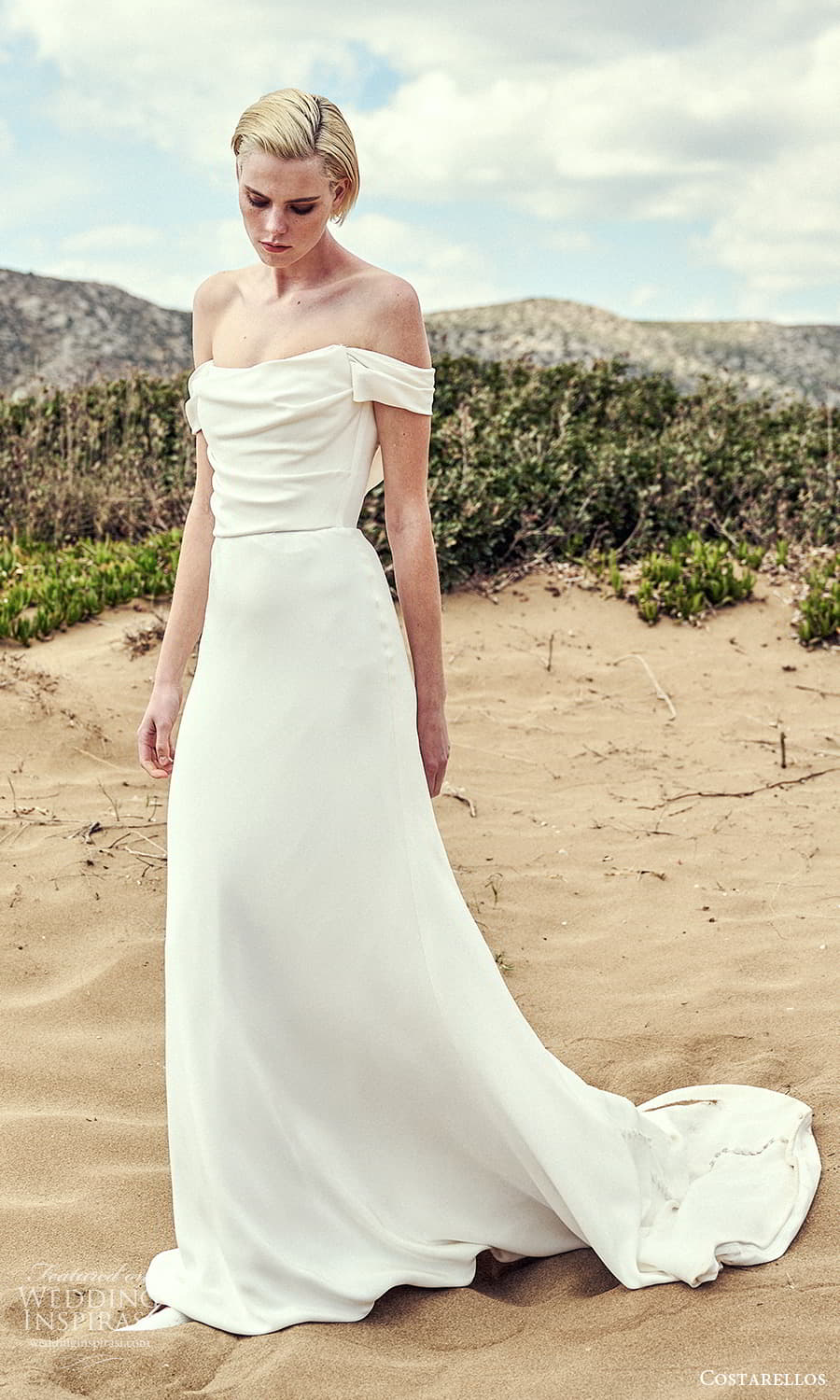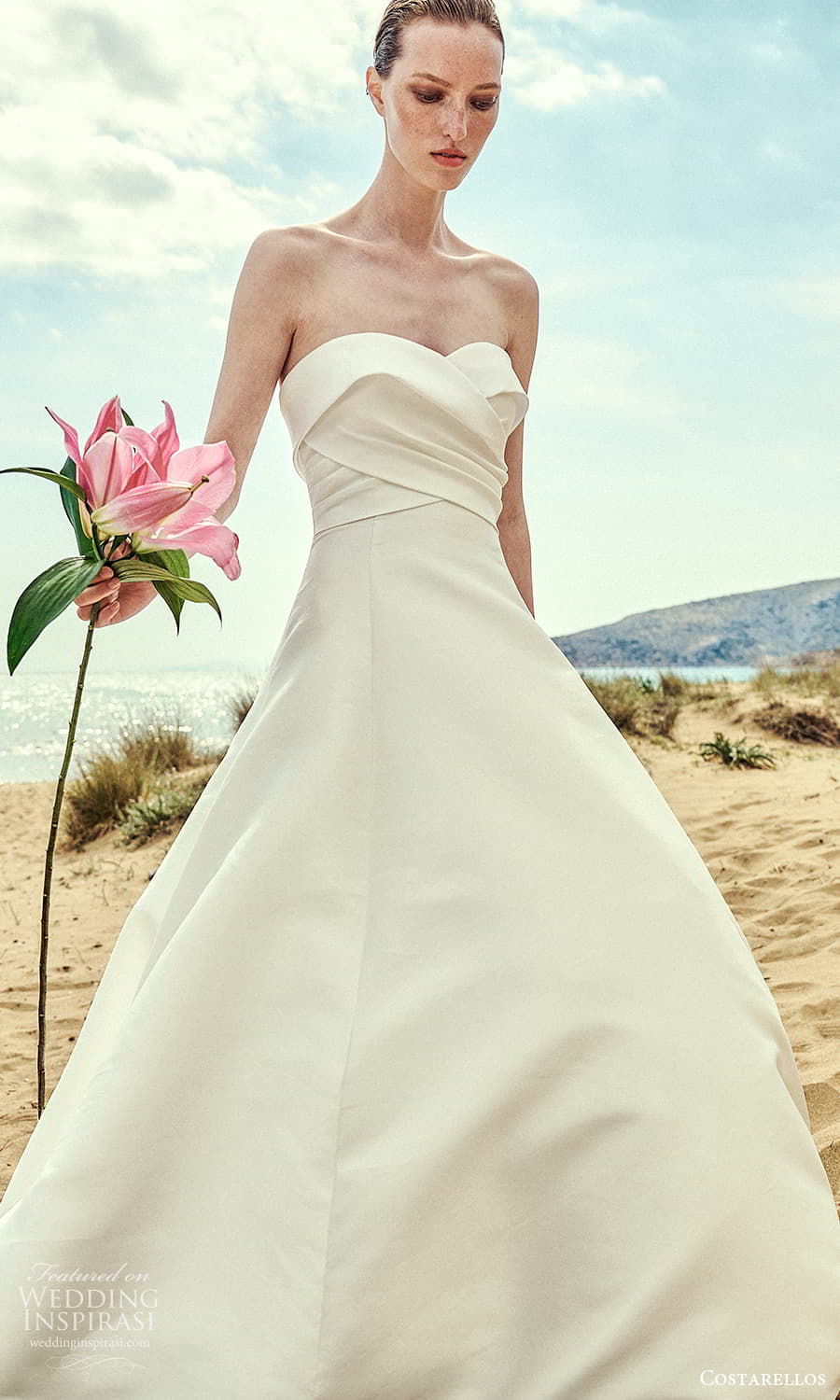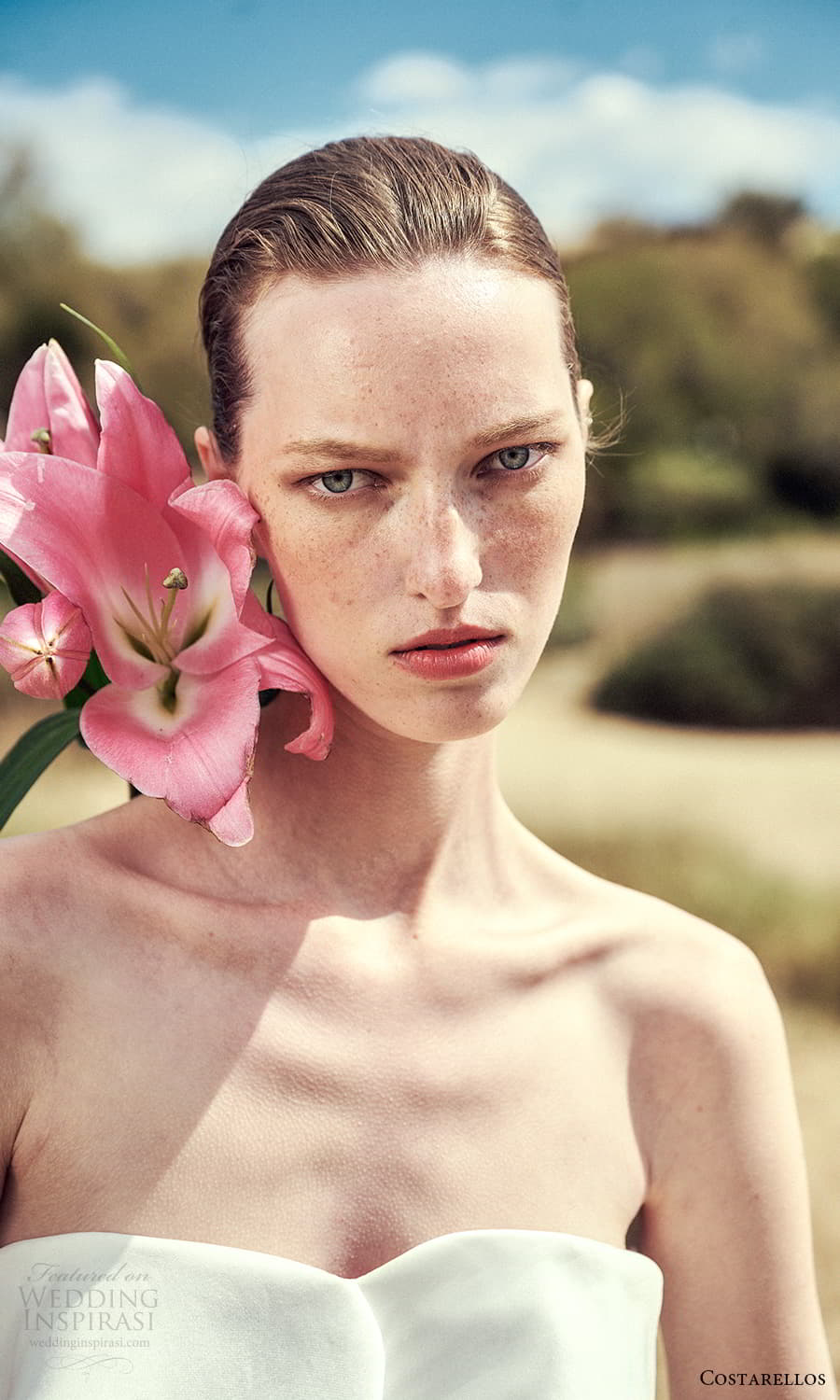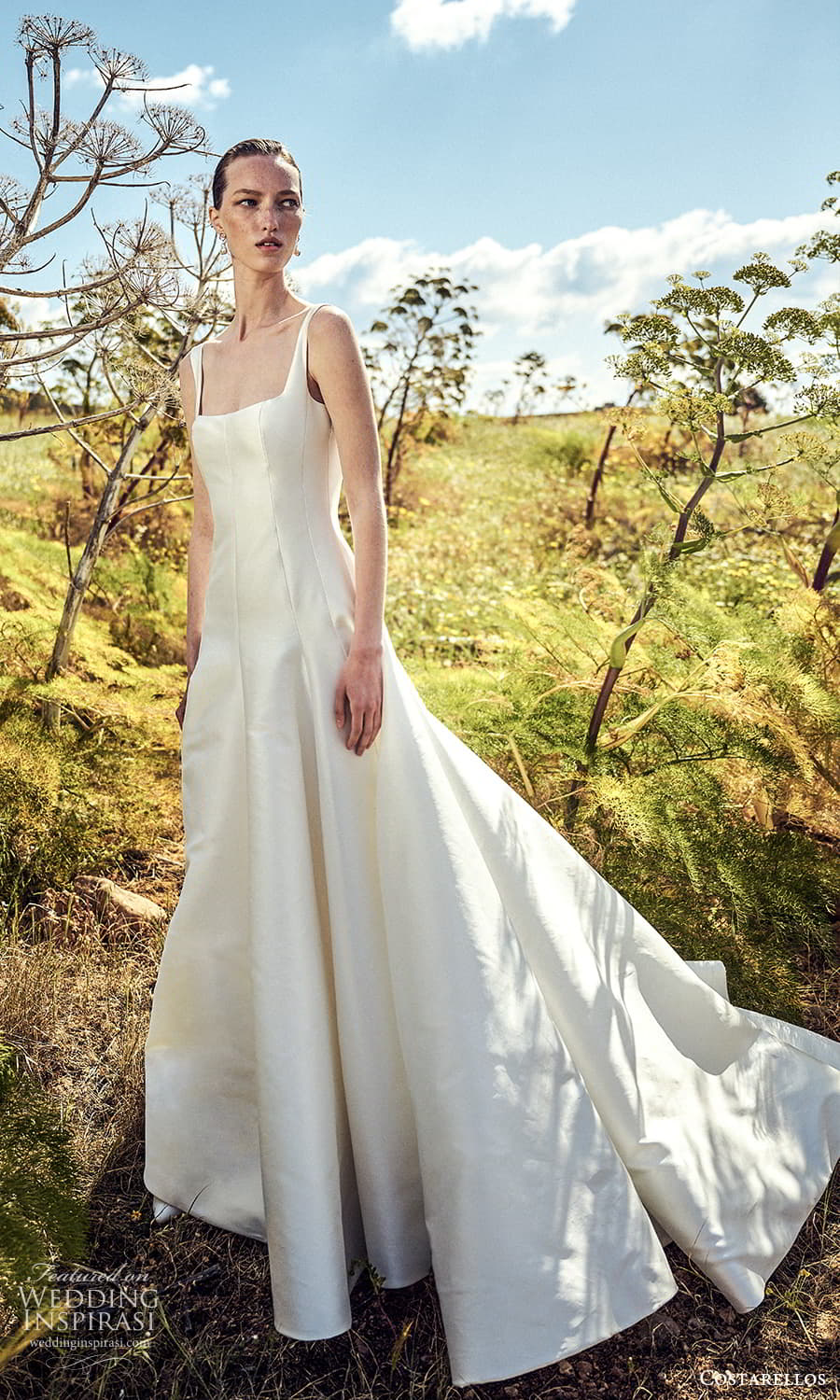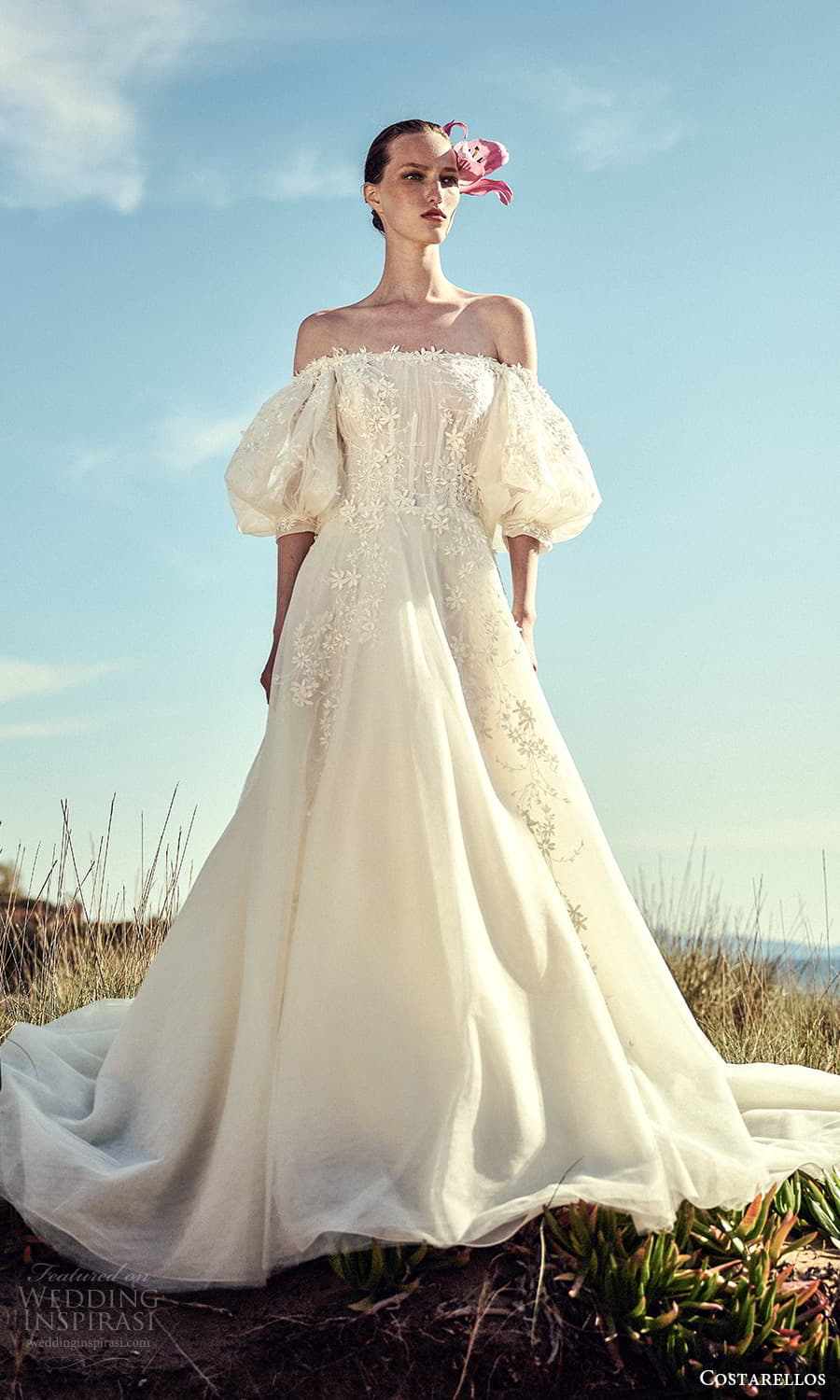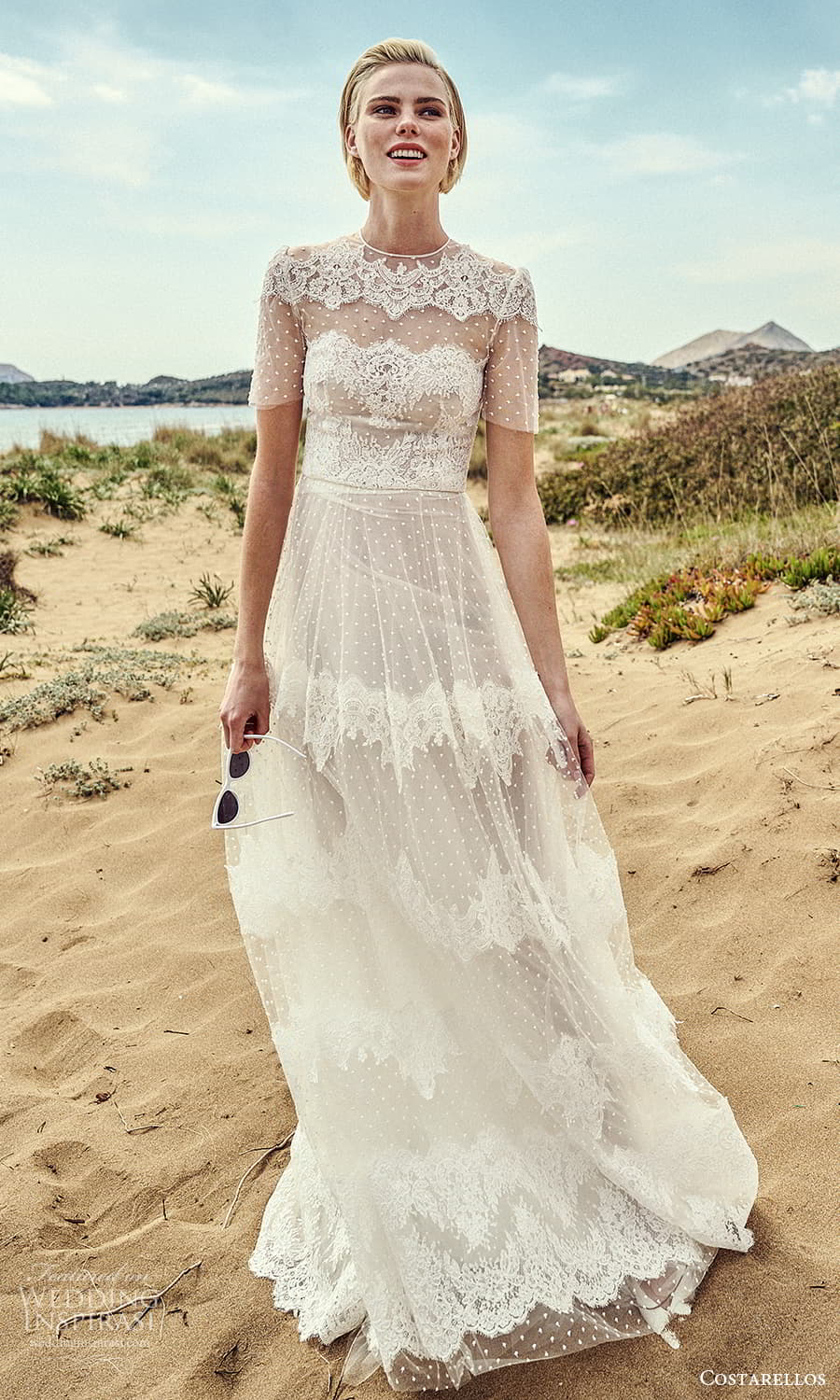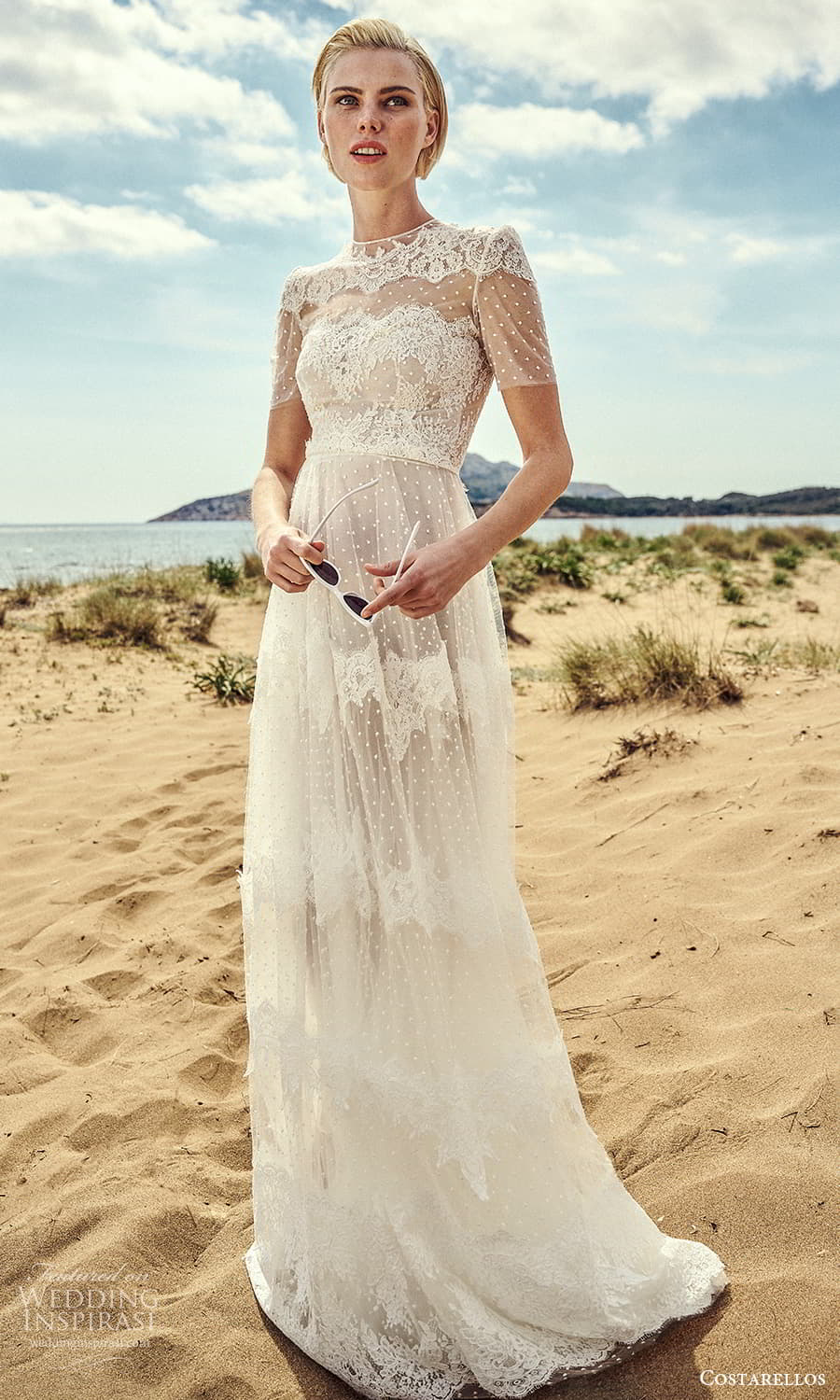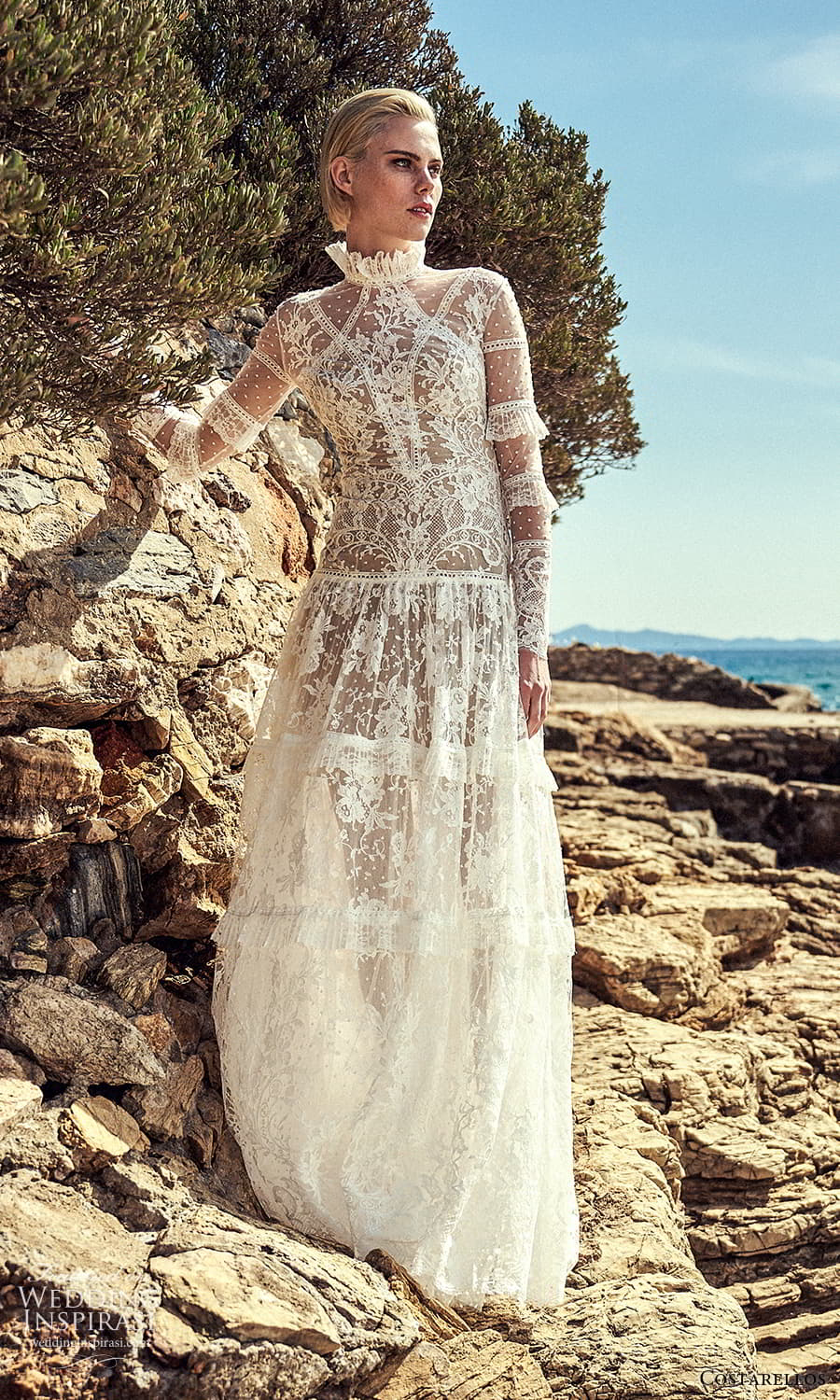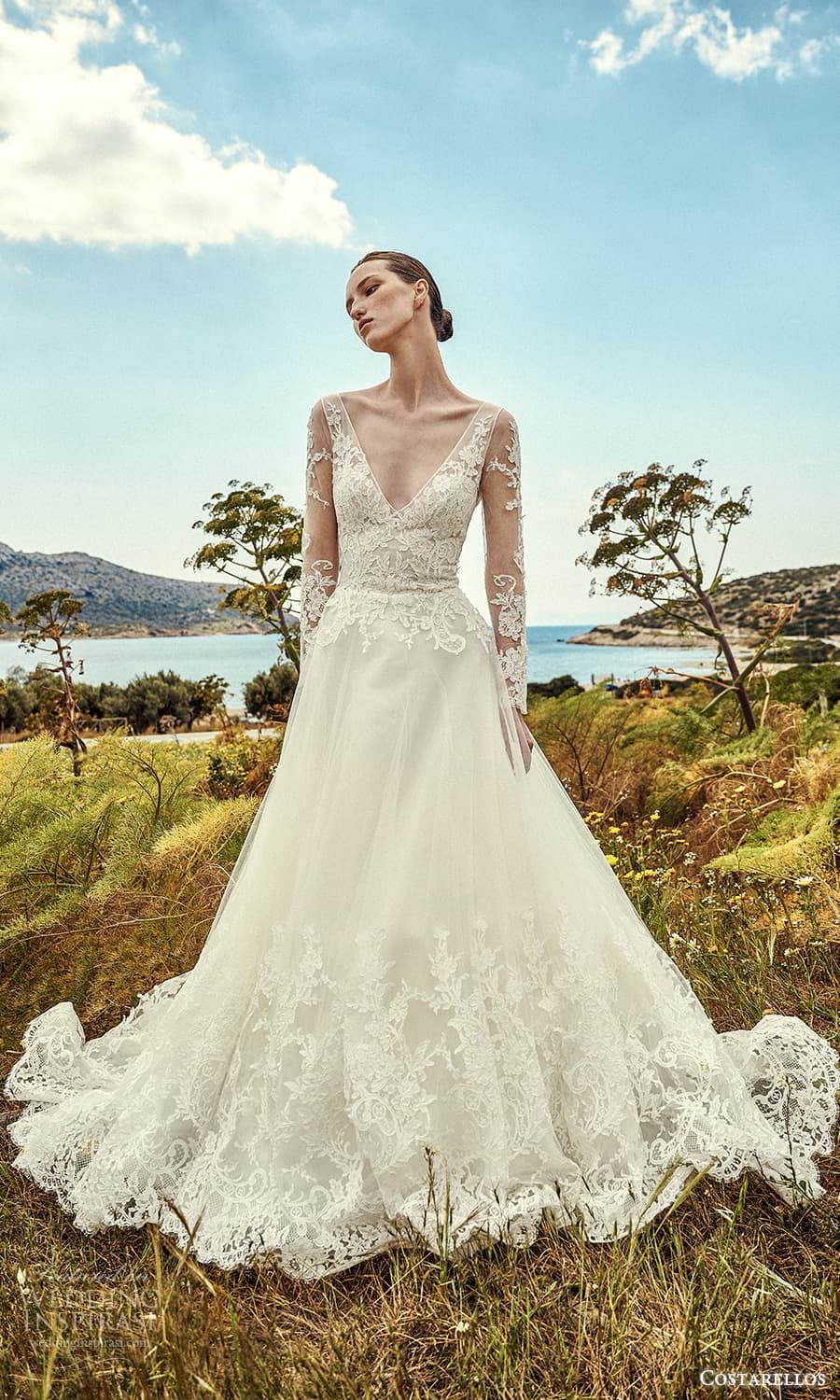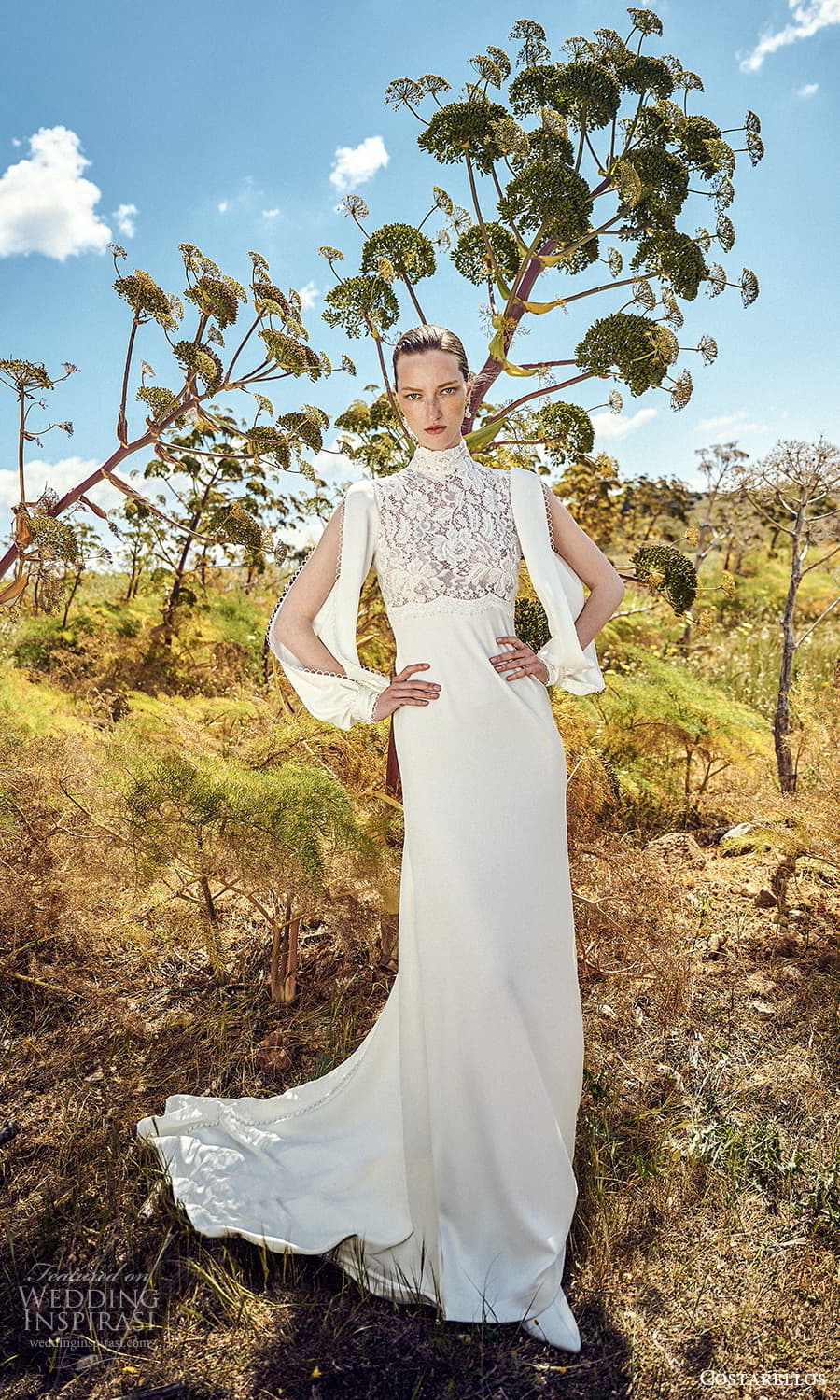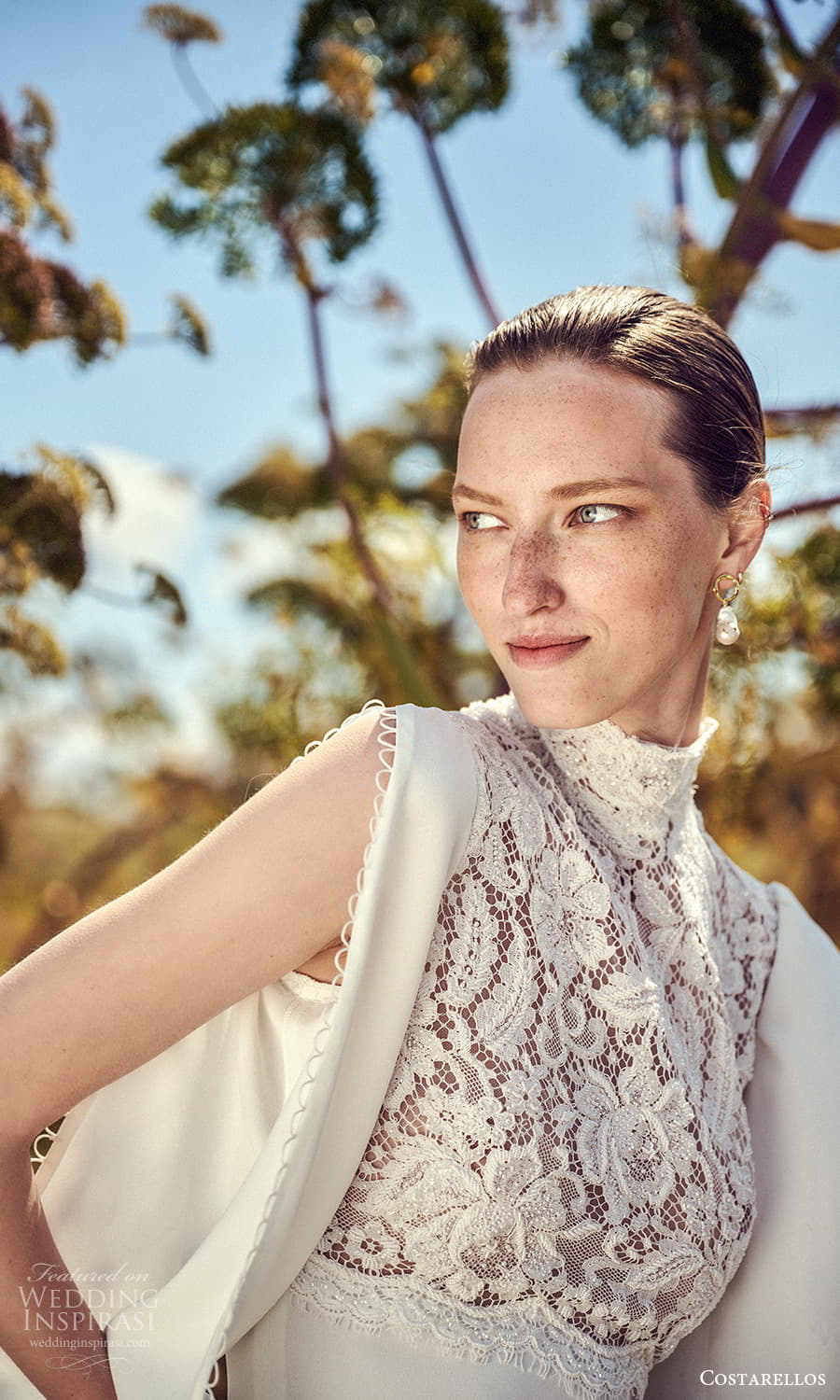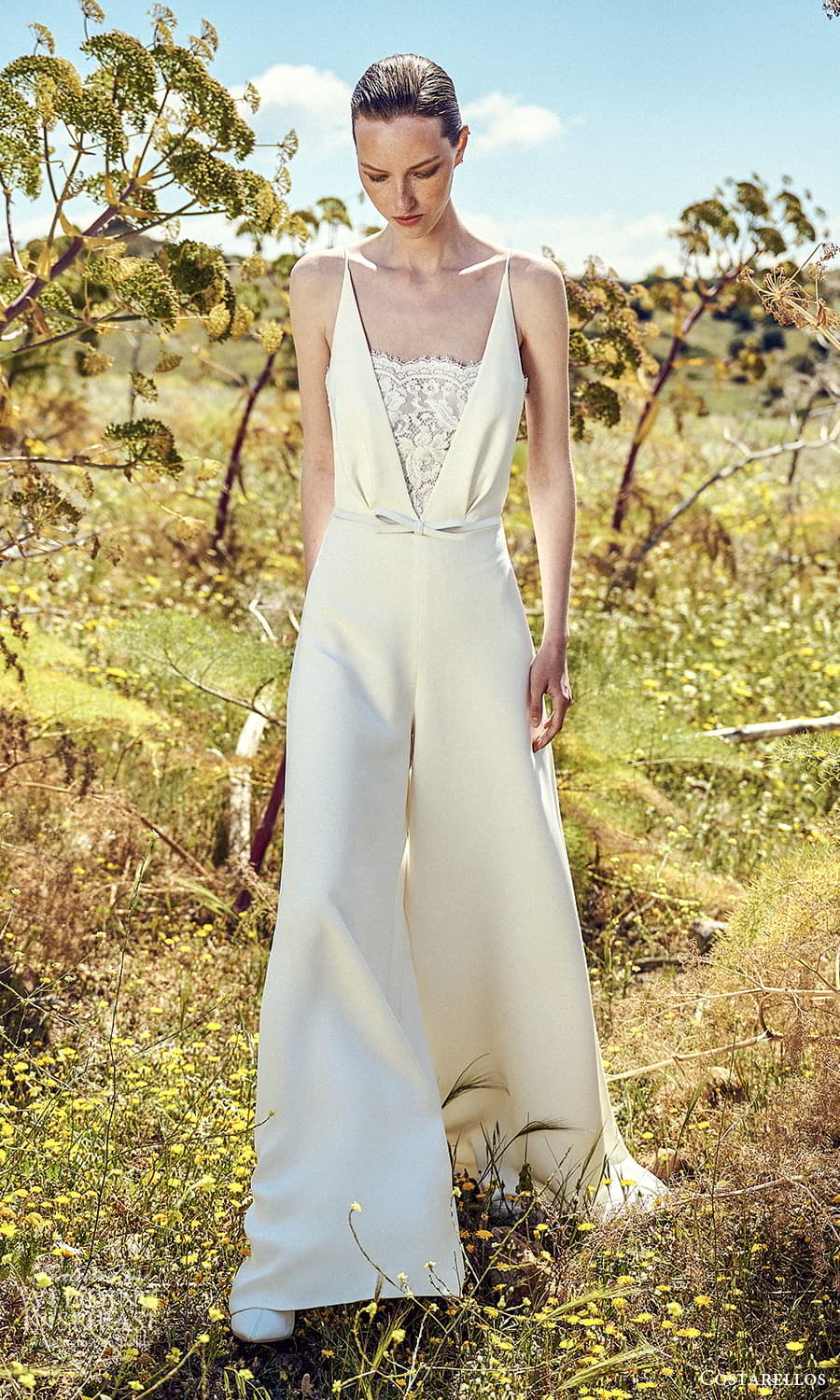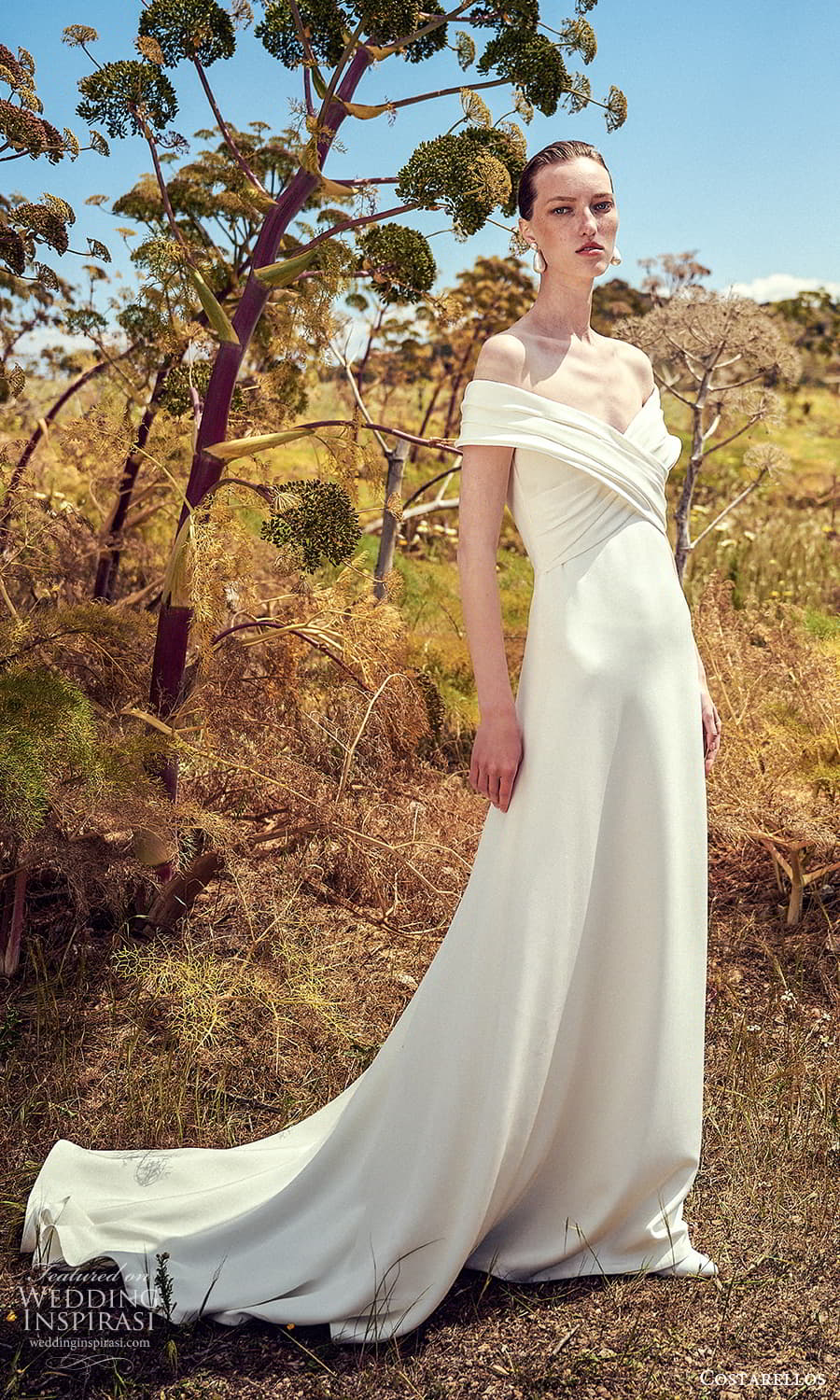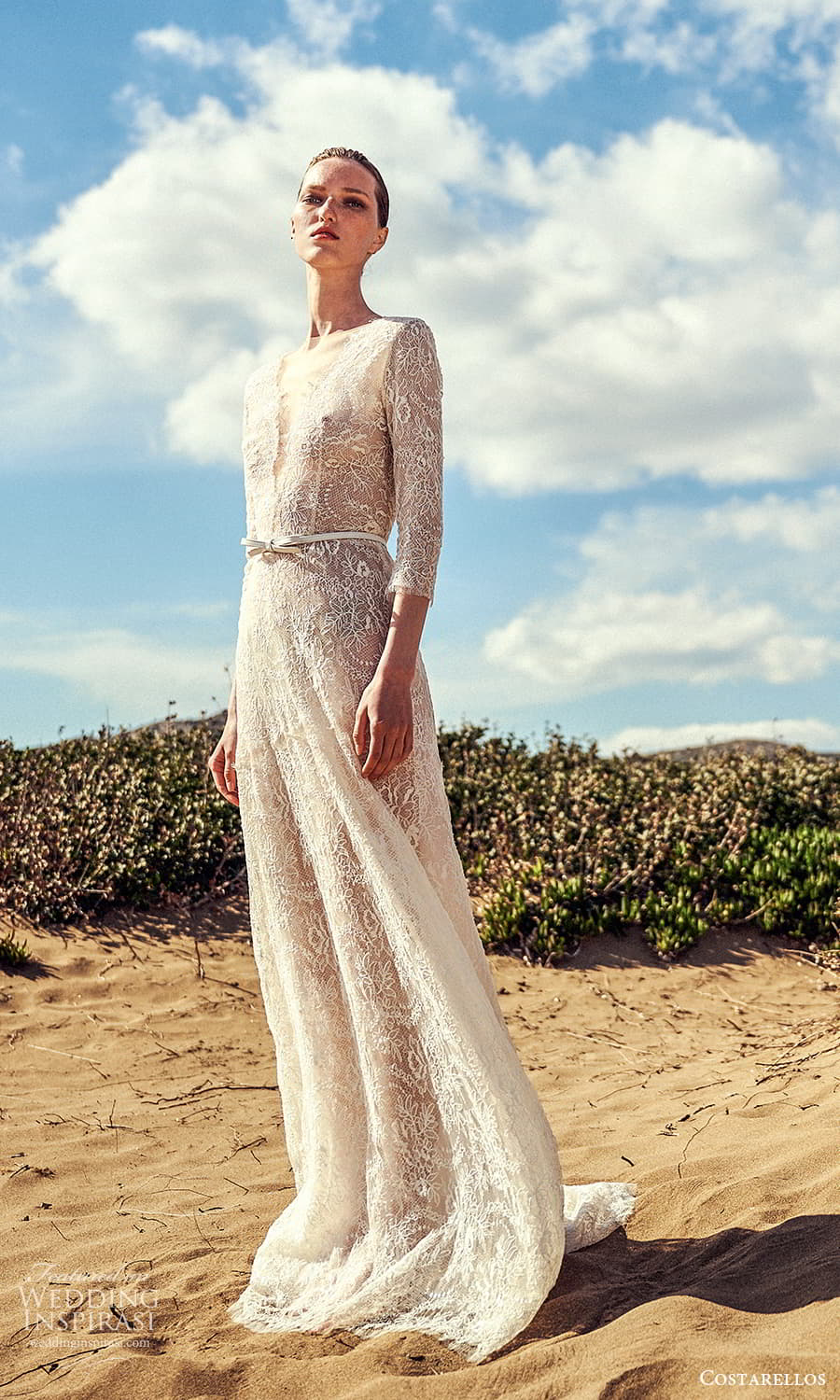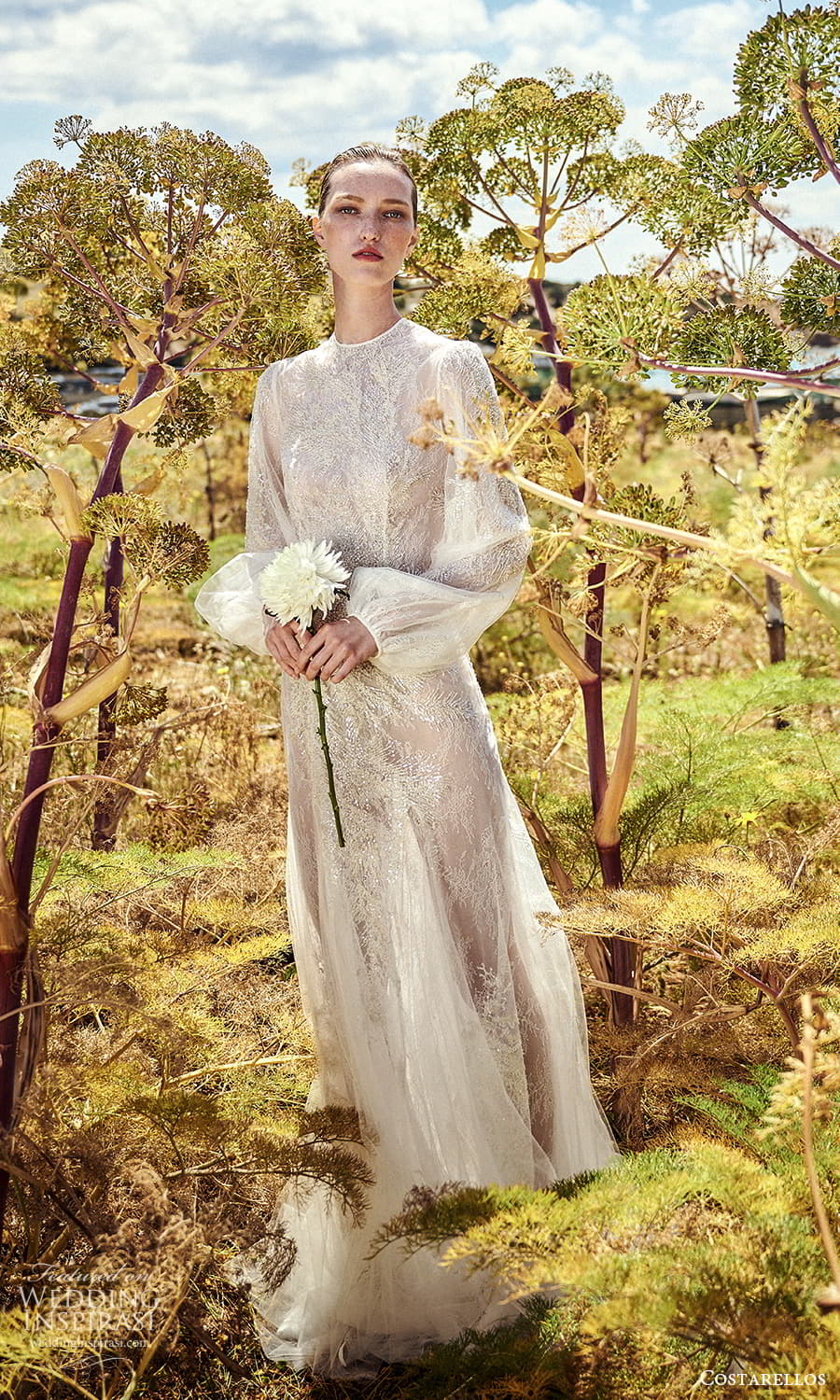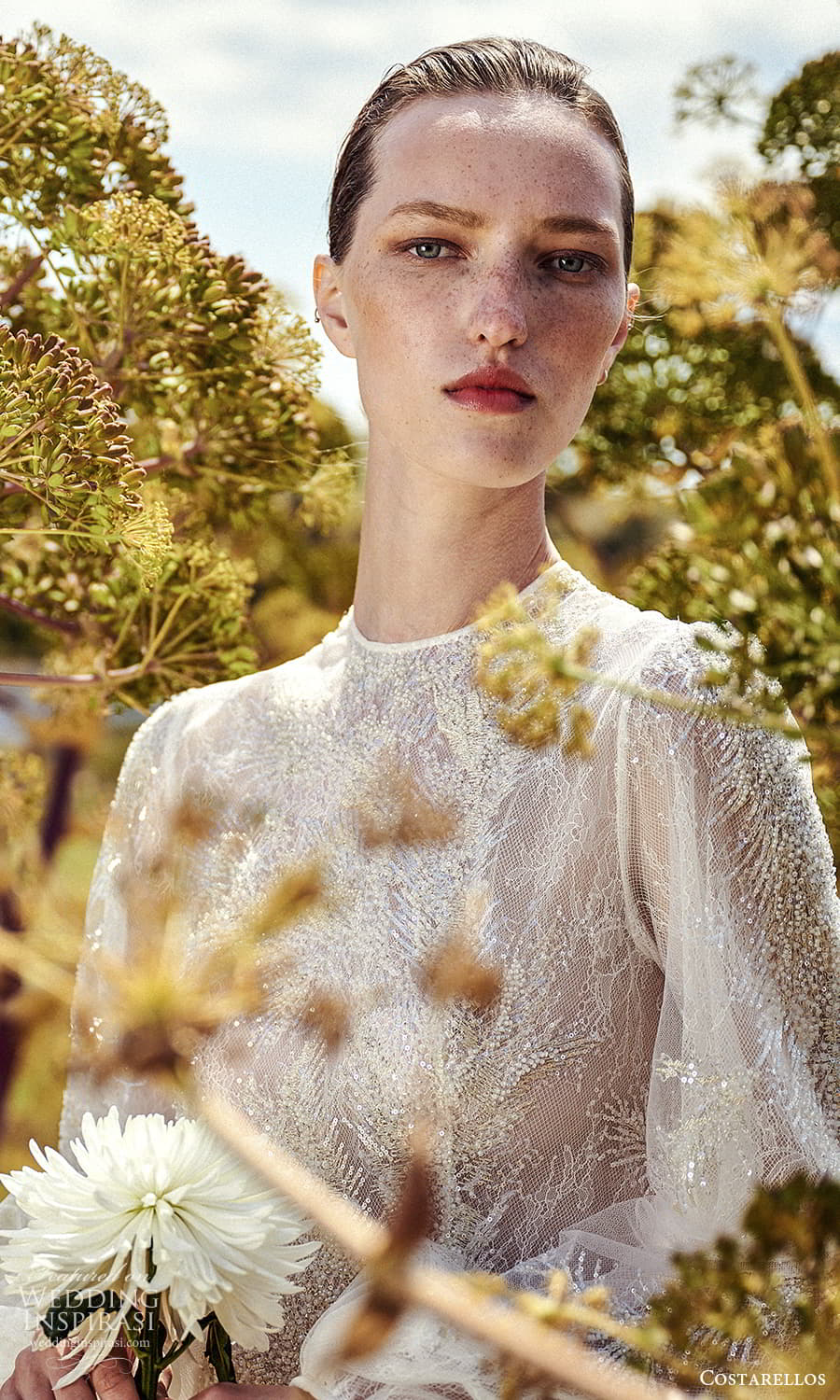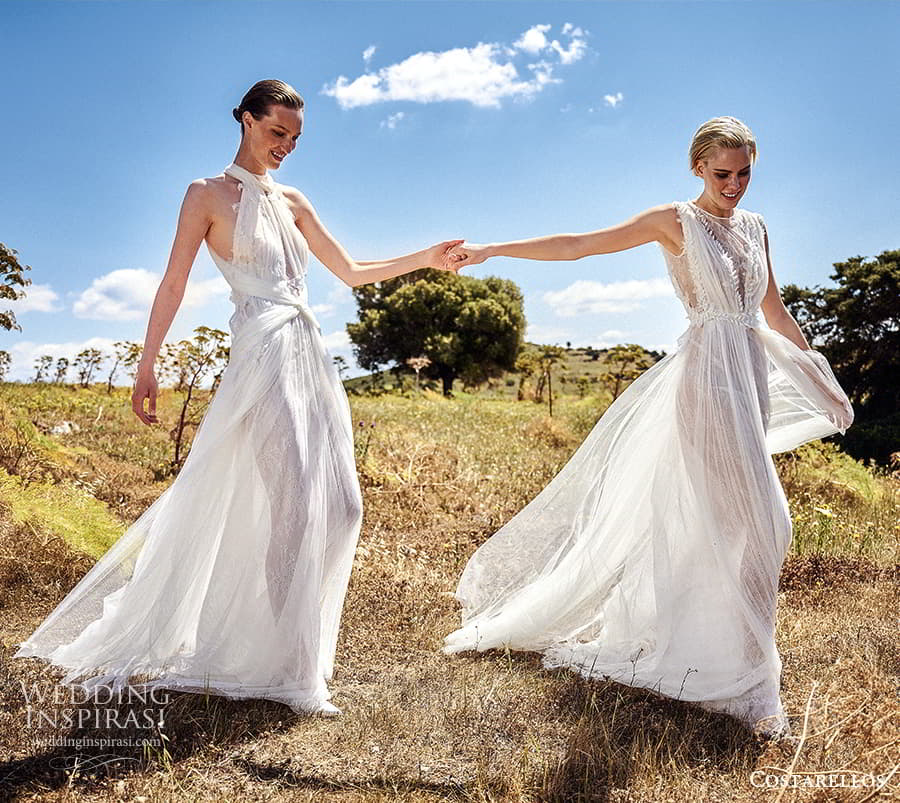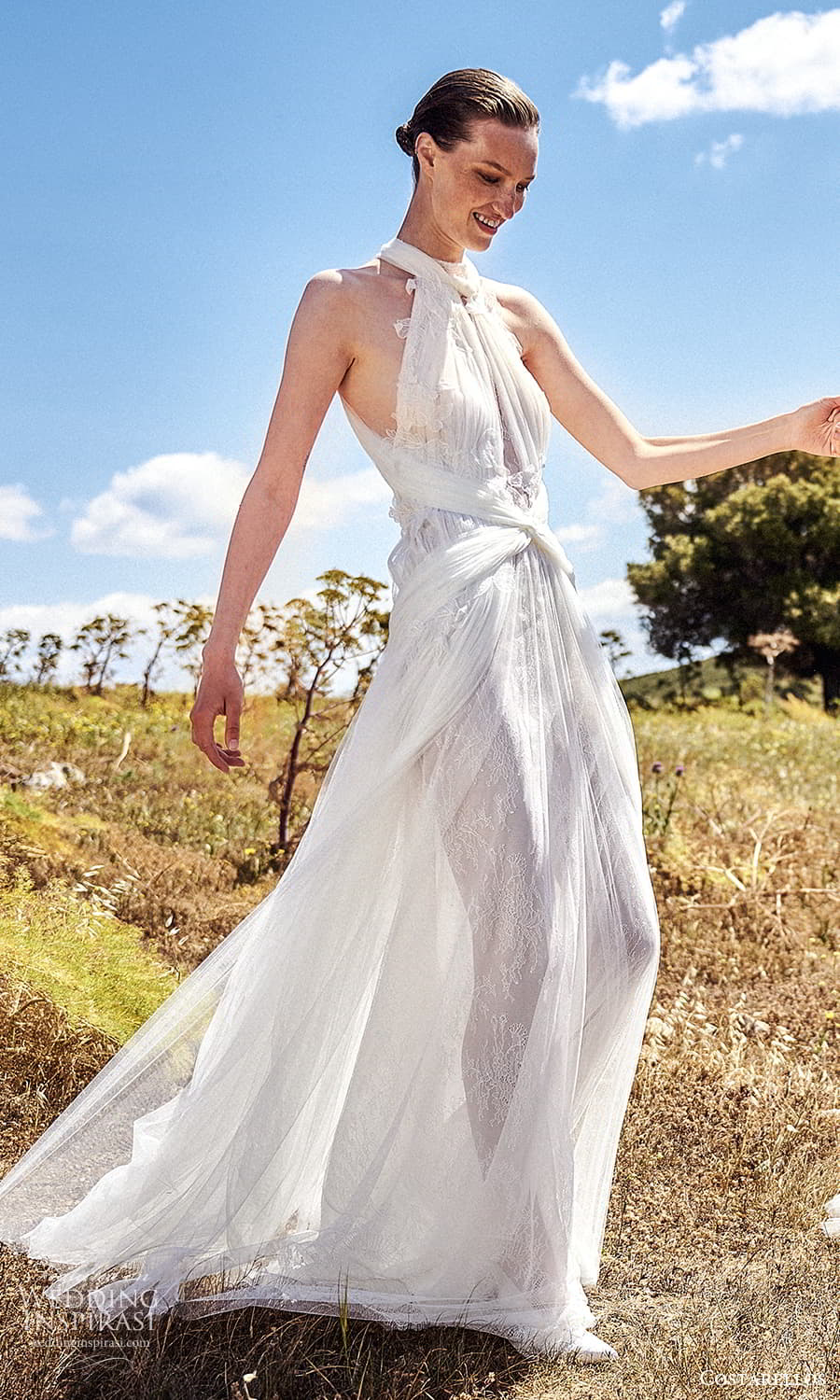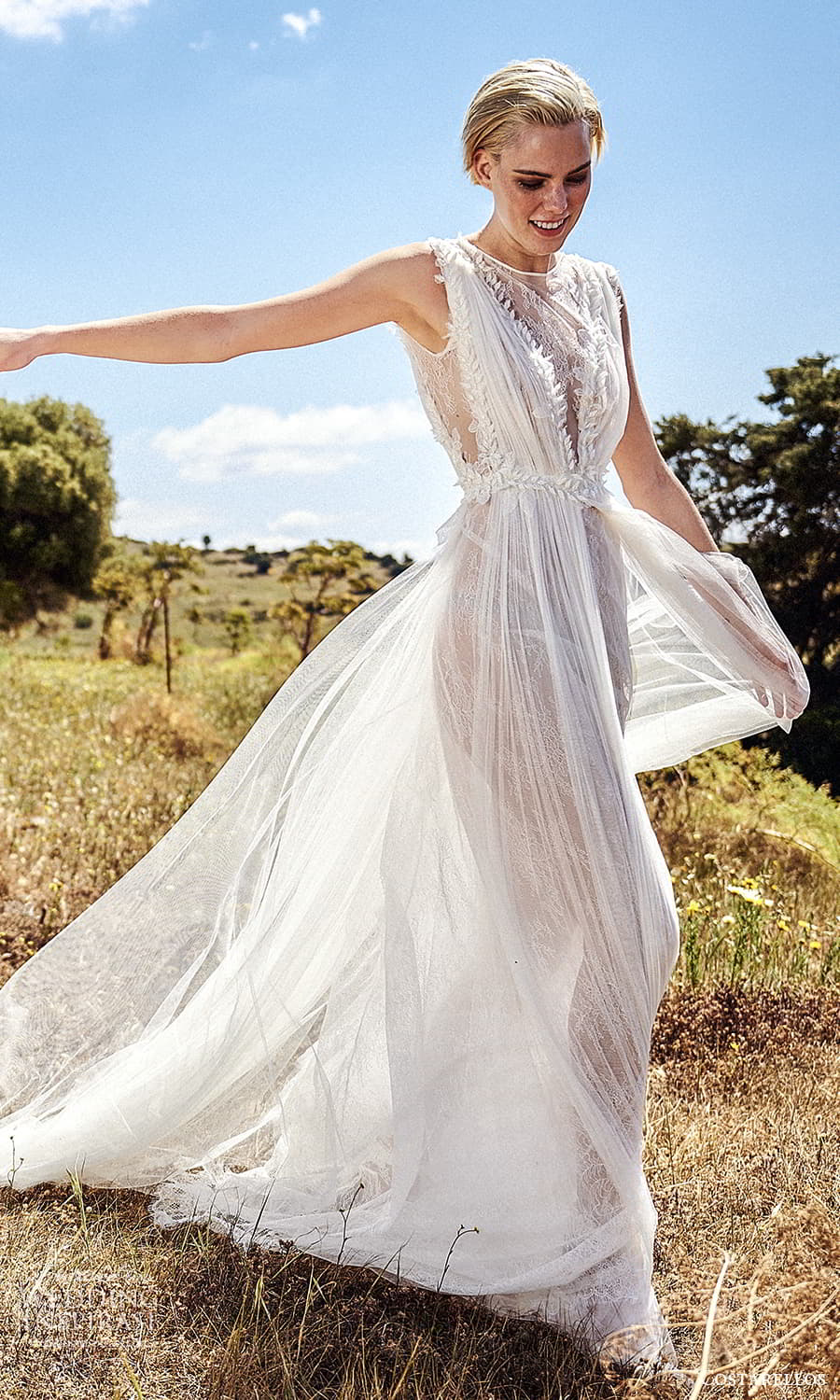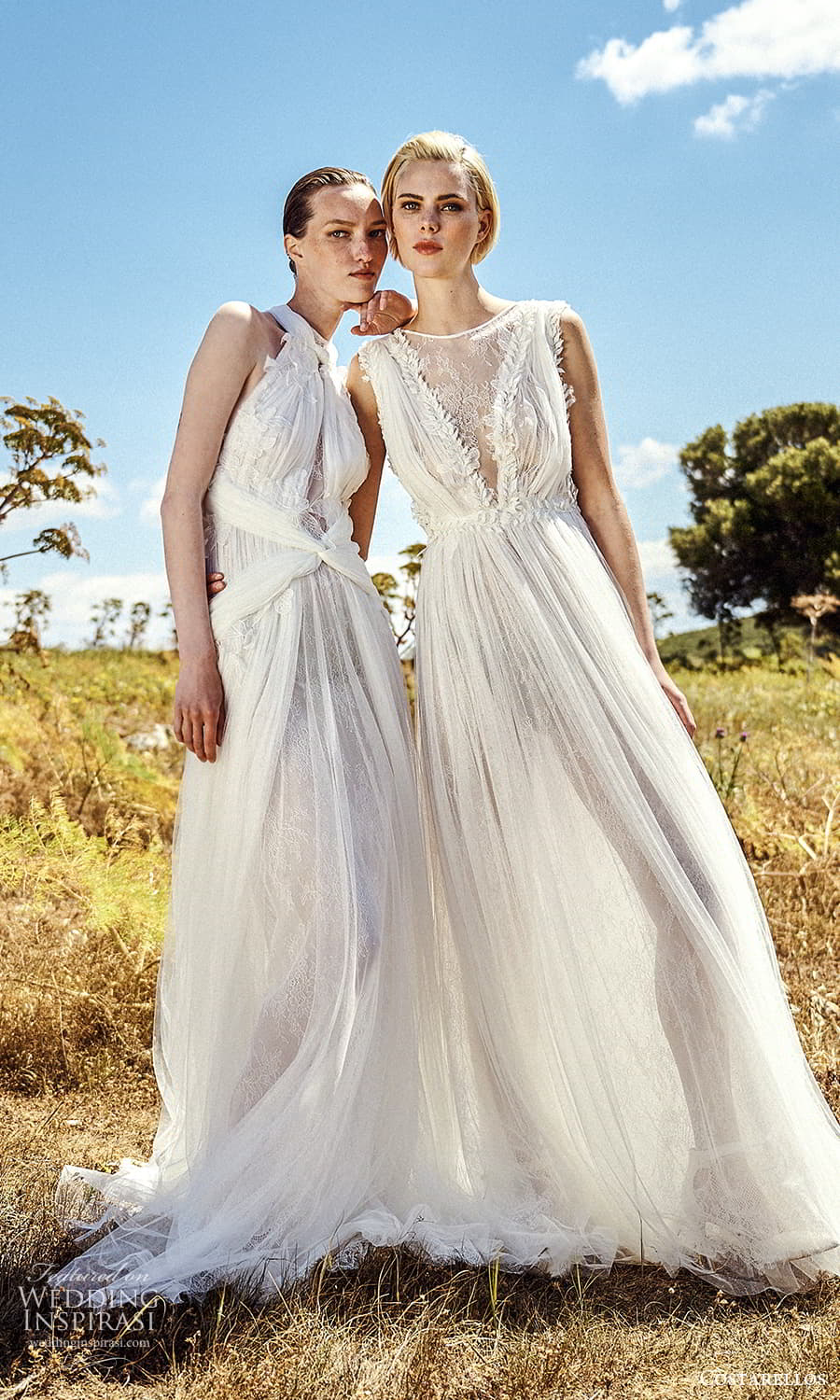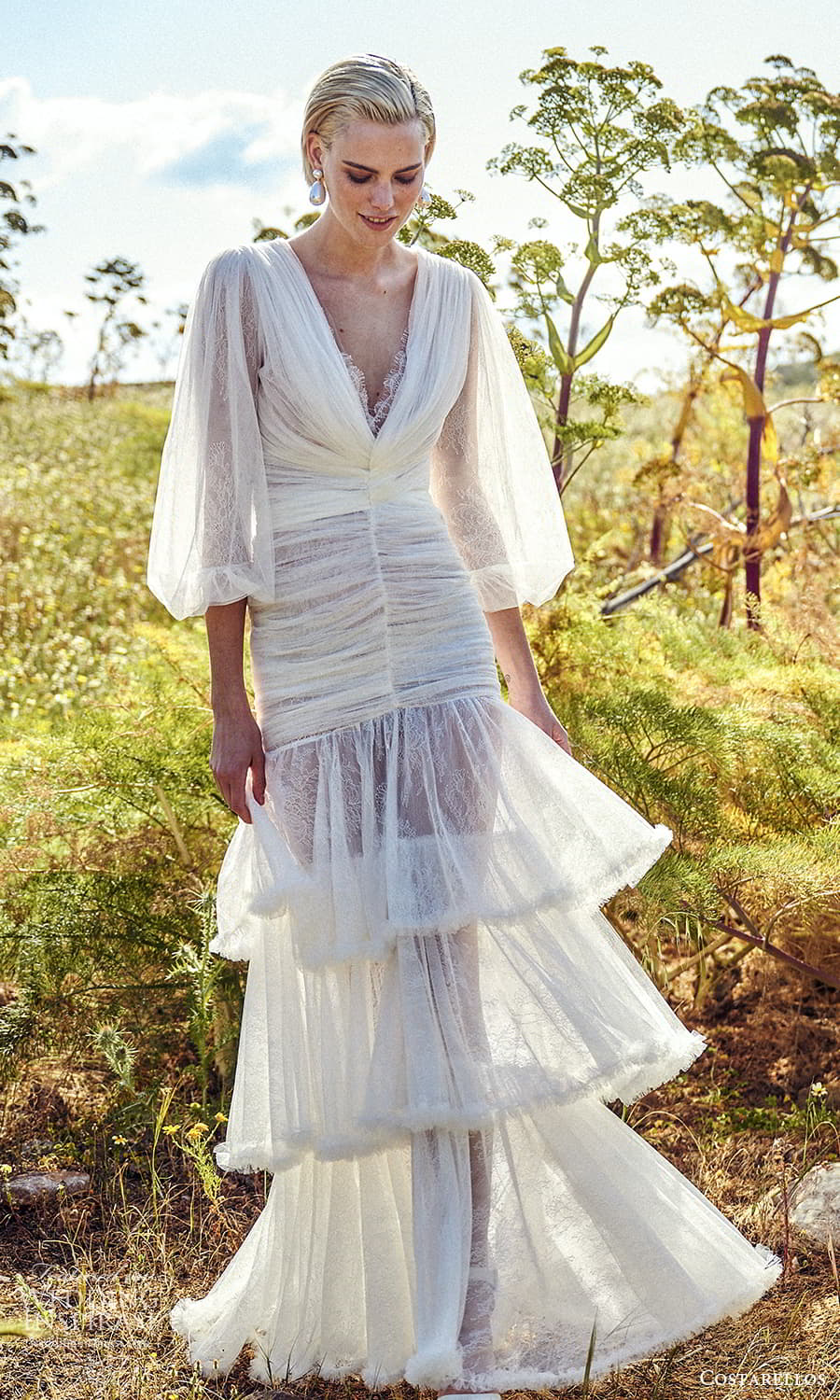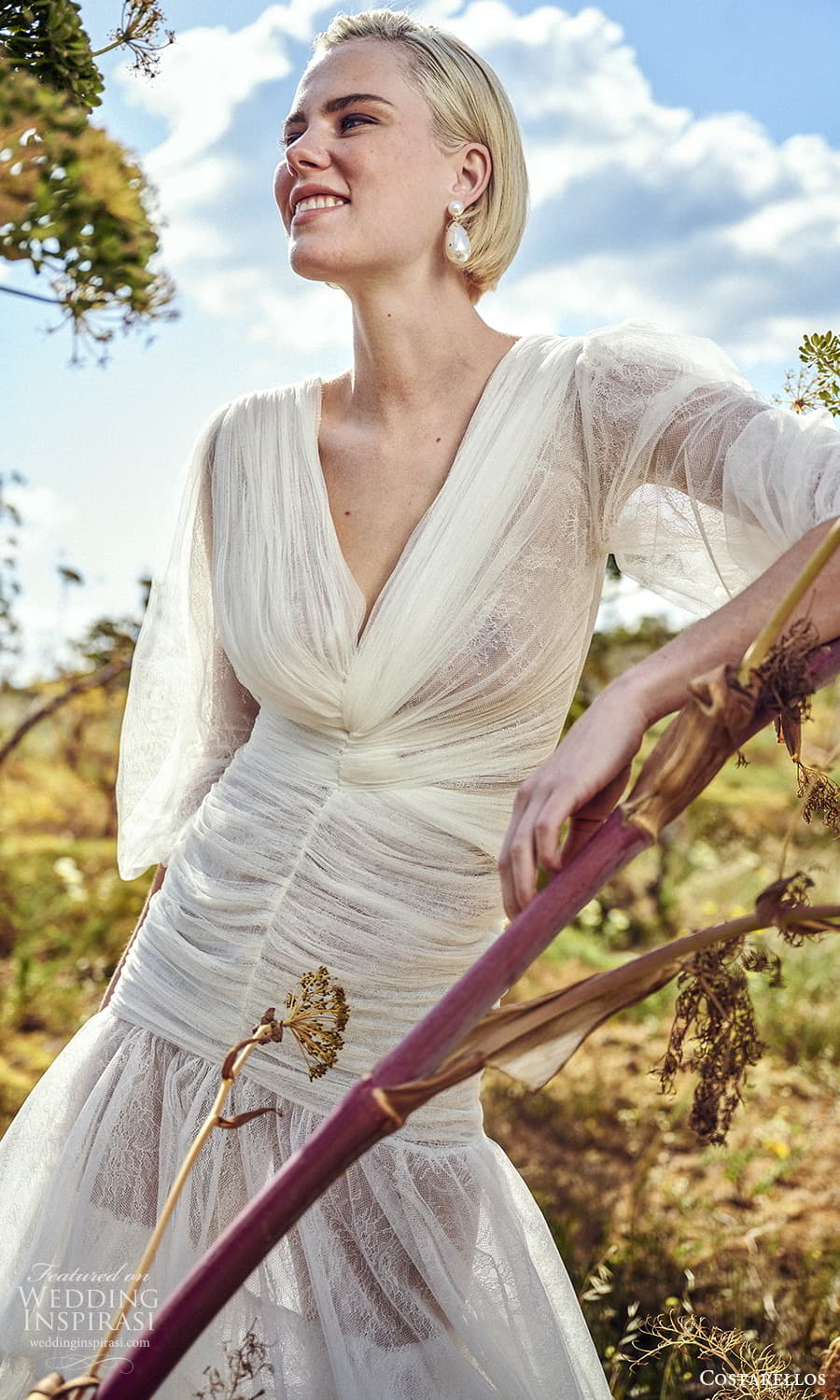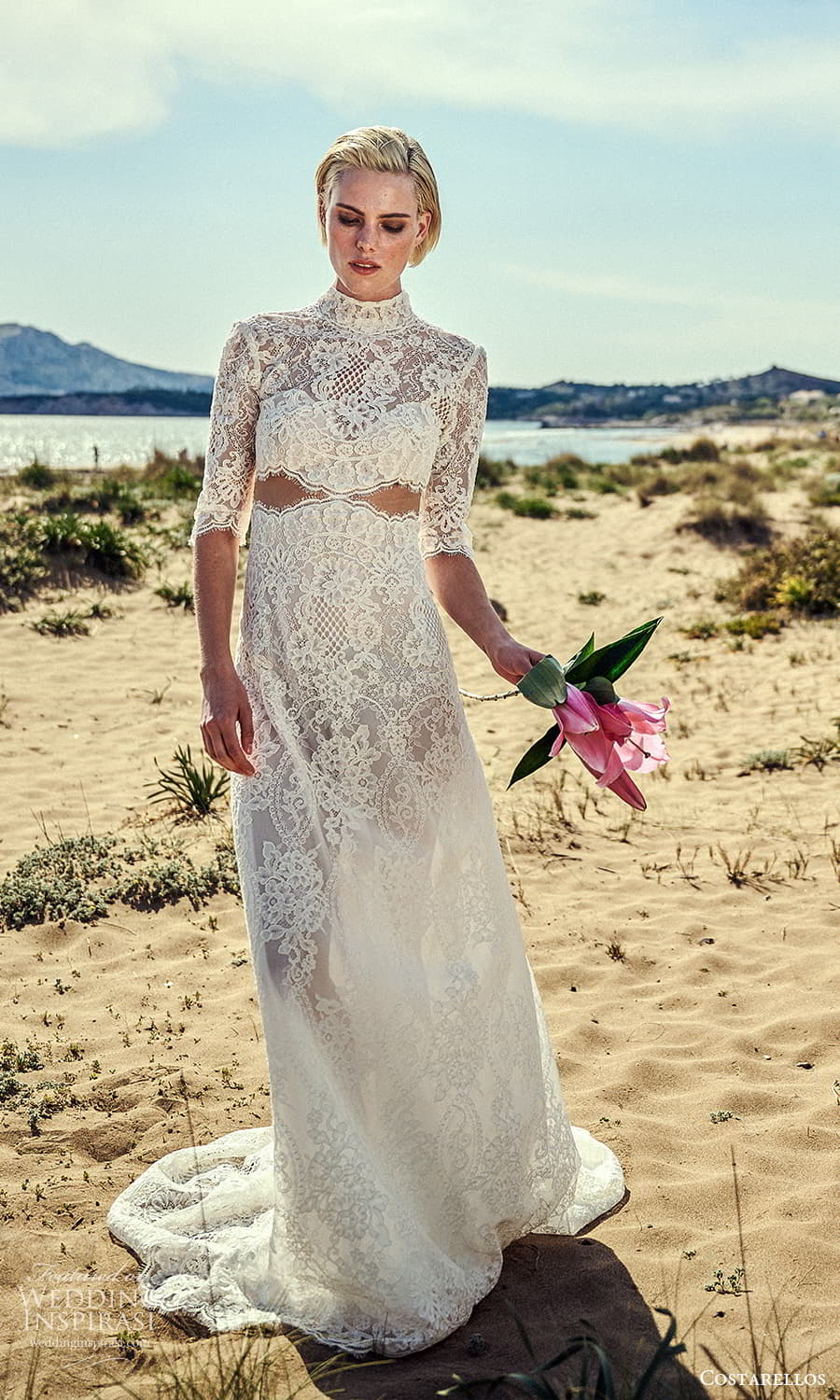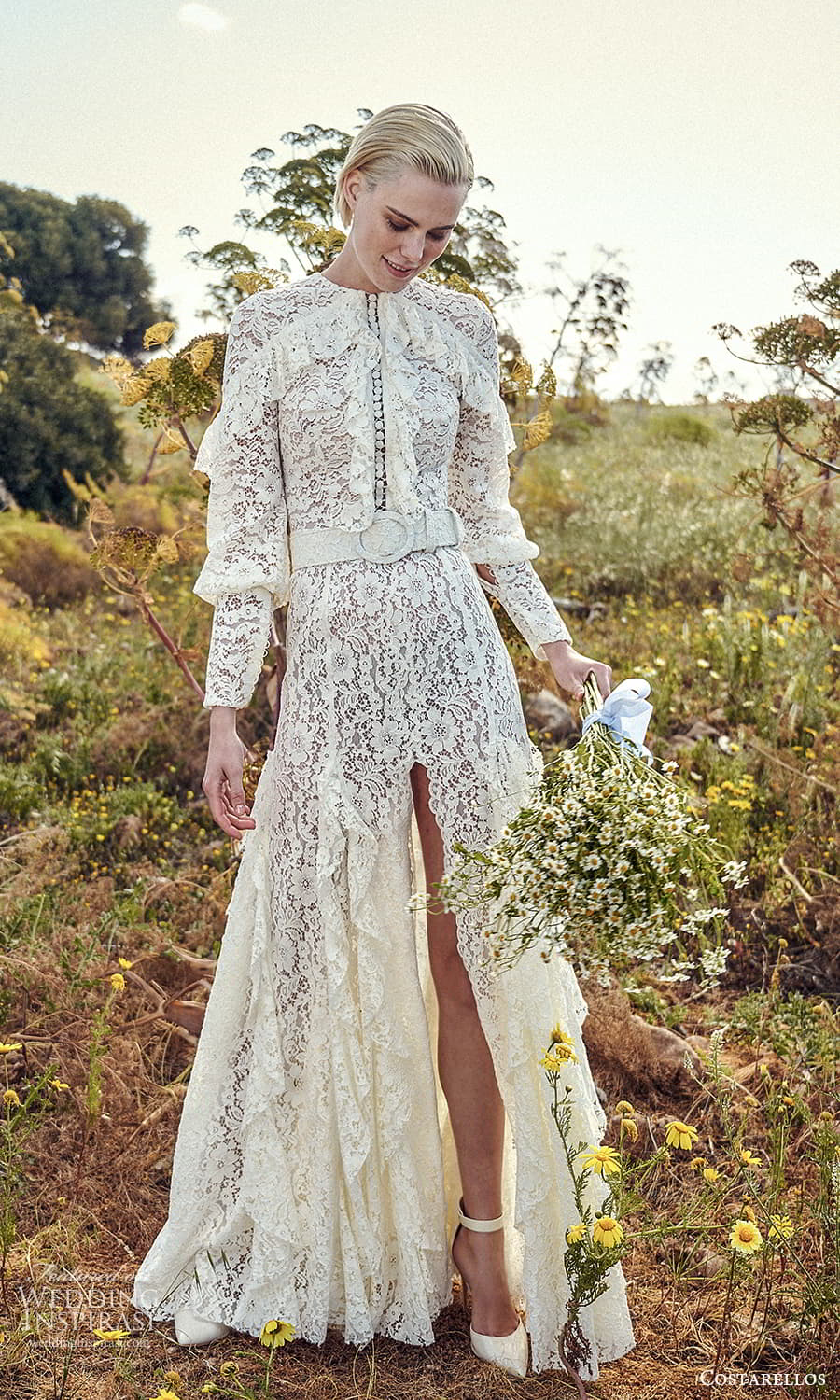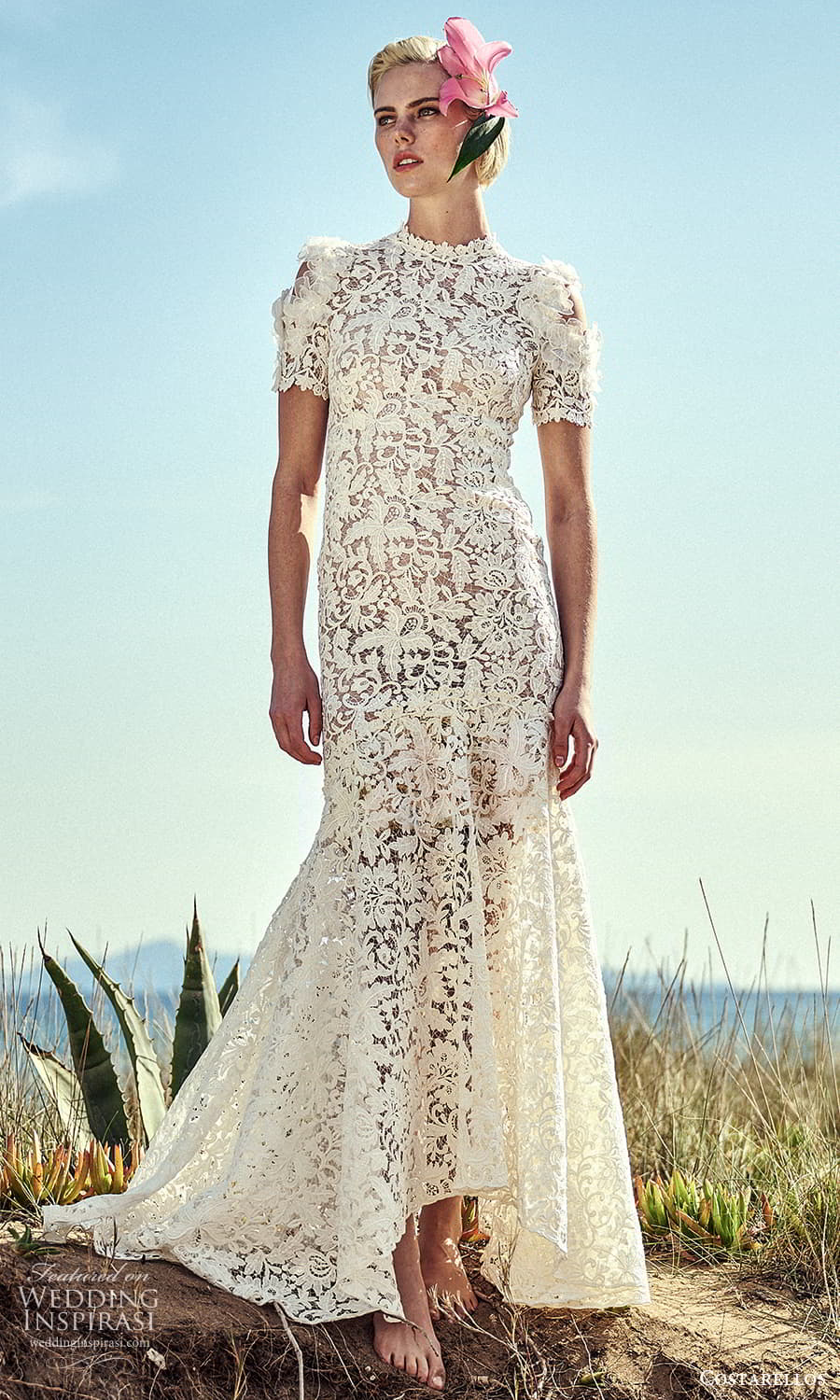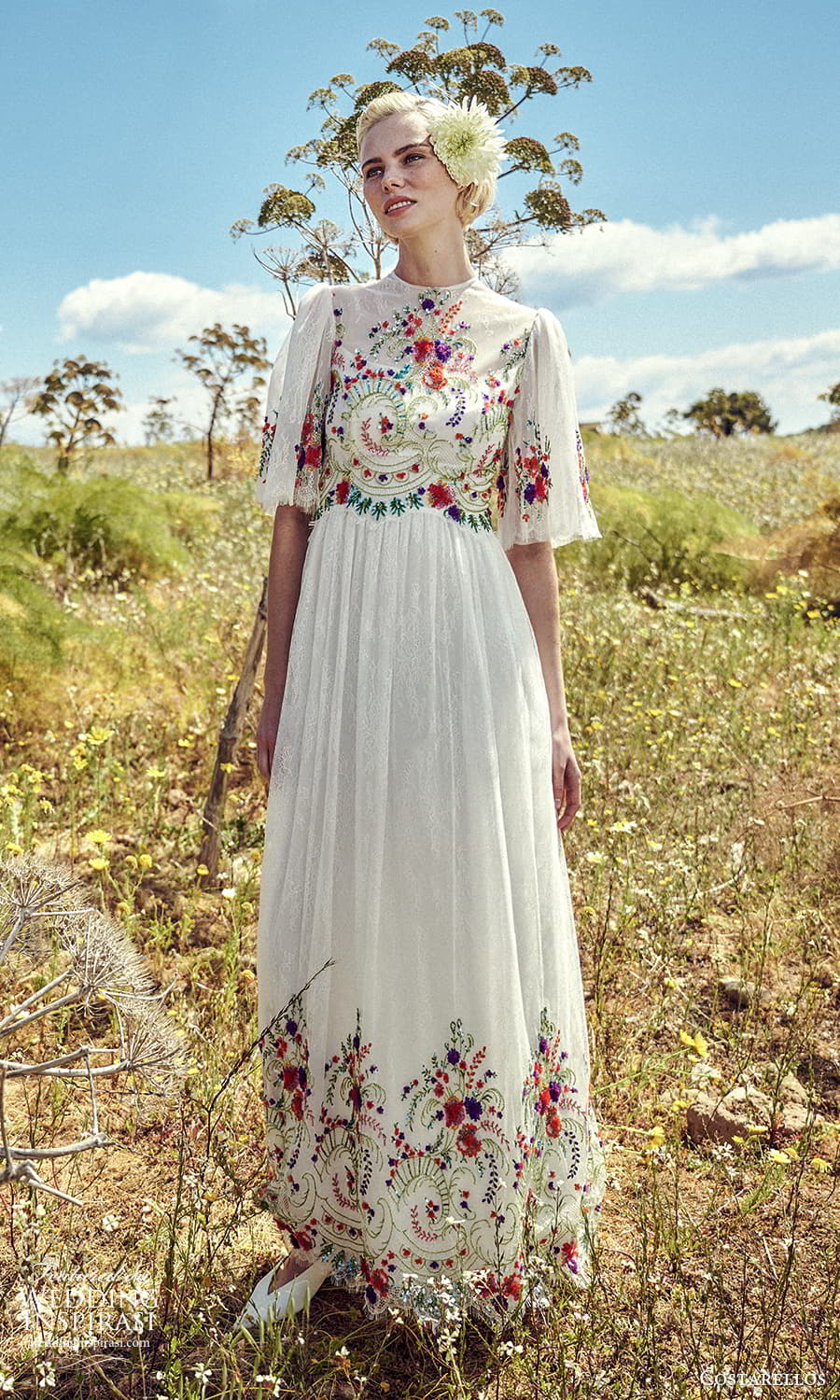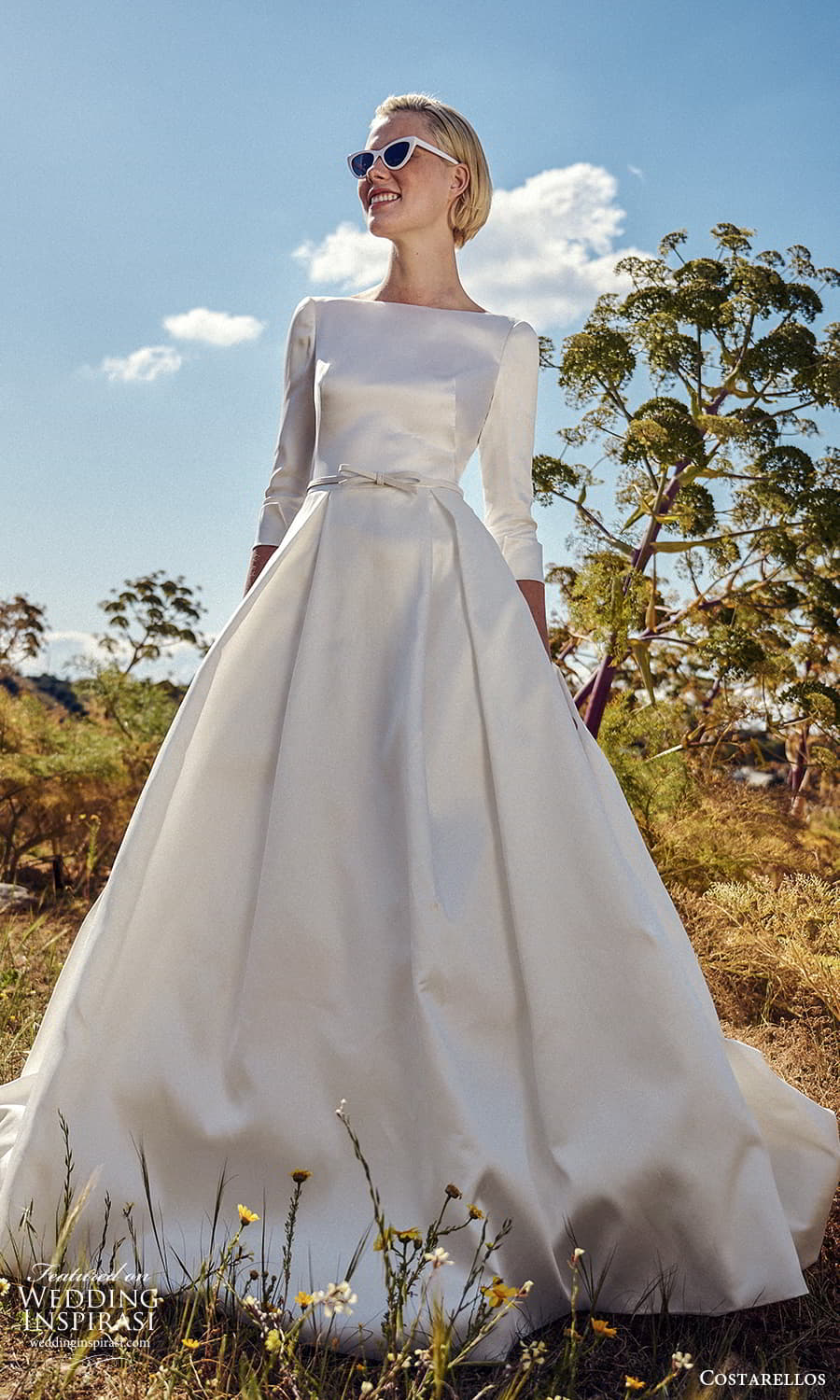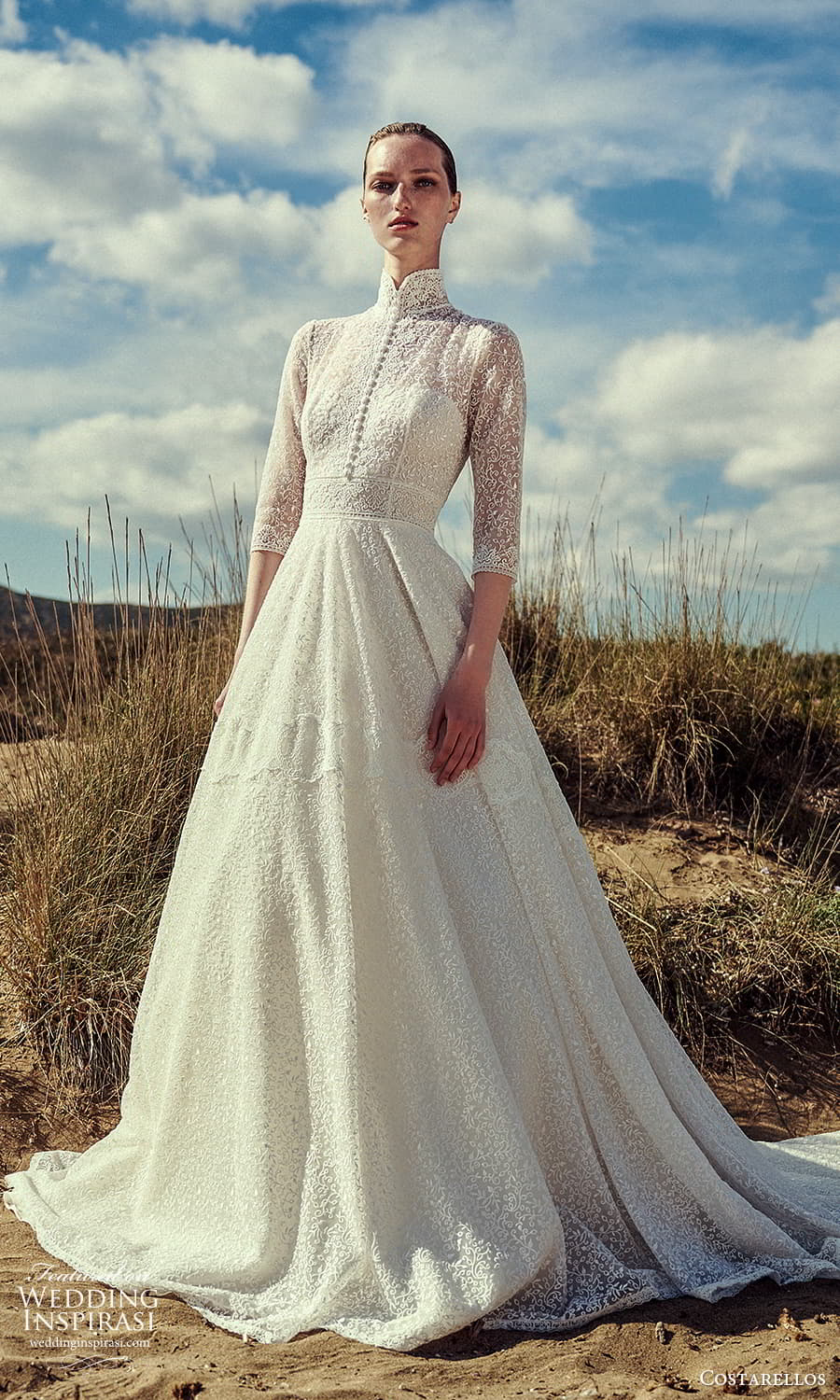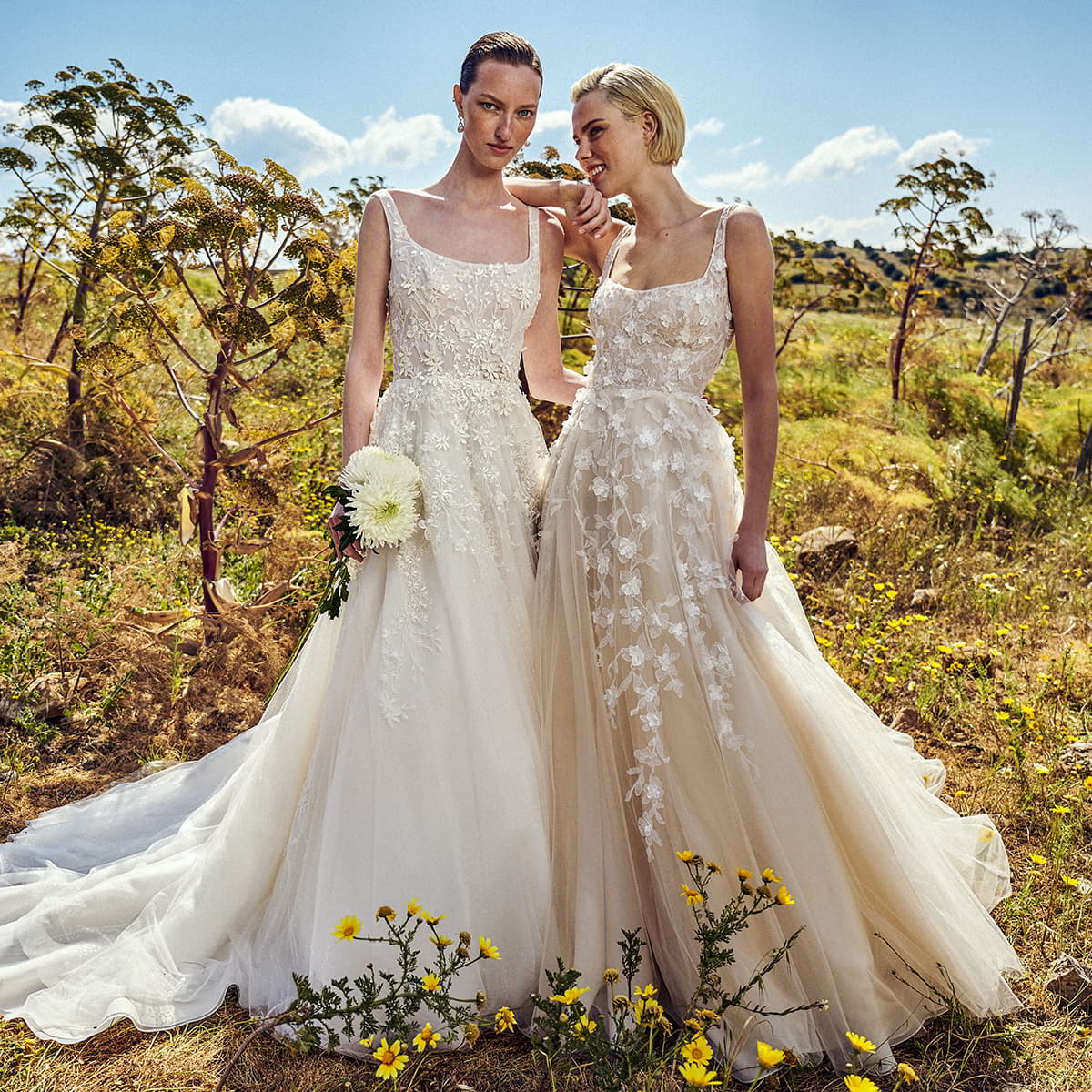 Photos courtesy of Christos Costarellos. For details, visit Costarellos.