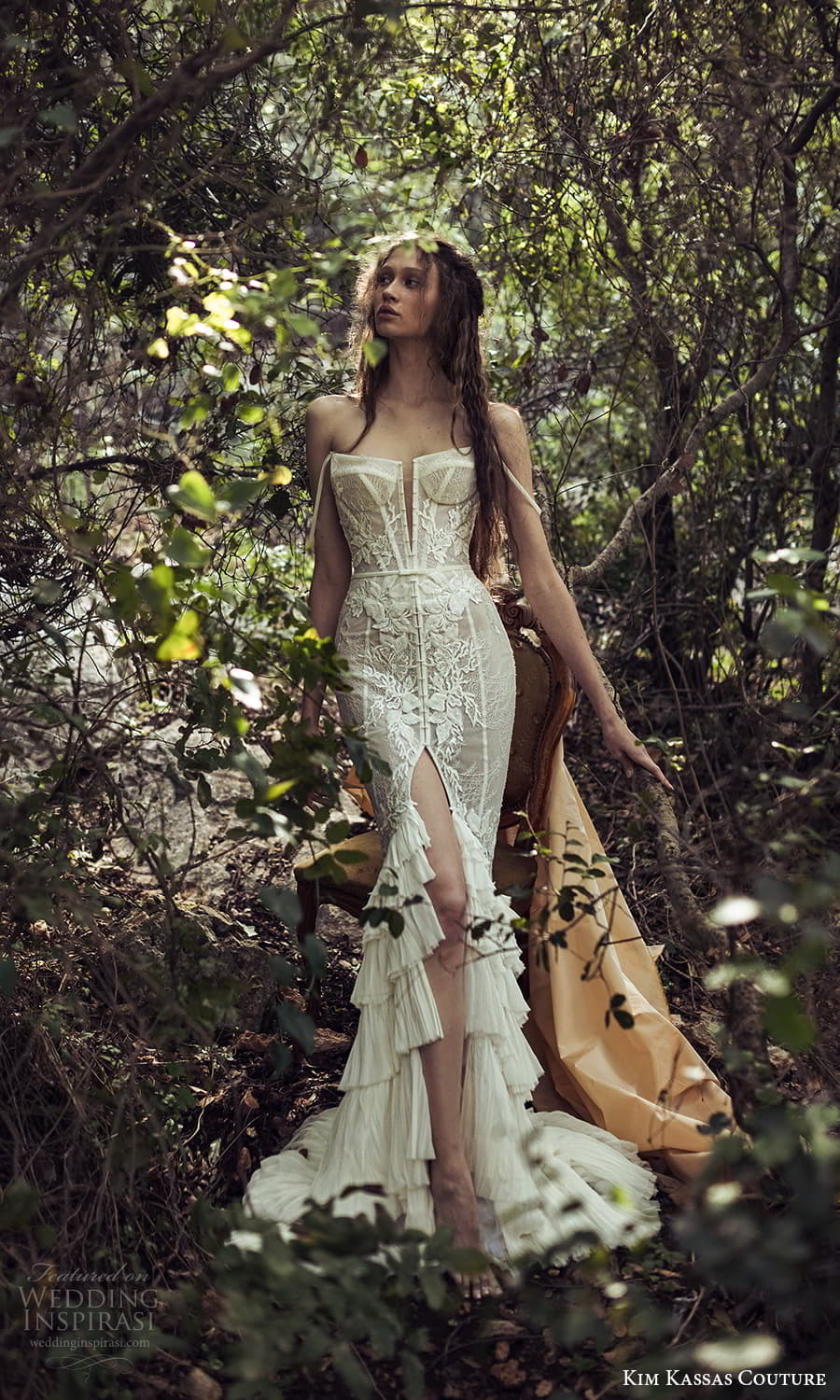 What wonder lies in the heart of an enchanted forest where magical creatures don't shy away from a curious gaze? With "Into The Woods", Kim Kassas Couture paints a deliciously spellbinding picture of woodland nymphs beckoning you to join them on a secret soirée, the dress code being your romantic, boho chic bridal finest: gossamer layers with elegant draping, a profusion of ruffles, and delicate lace and beading galore.
"A mythological take on the traditional fairytale, Kim Kassas Couture's Spring 2022 Into The Woods bridal collection plays on the romance and magic of storybook fables, but is reimagined with a focus on the nymph personas in ancient Greek folklore. Inspired by the nature spirits who are the lovers and companions of the major deities, this collection embodies their alluring beauty and seductive presence."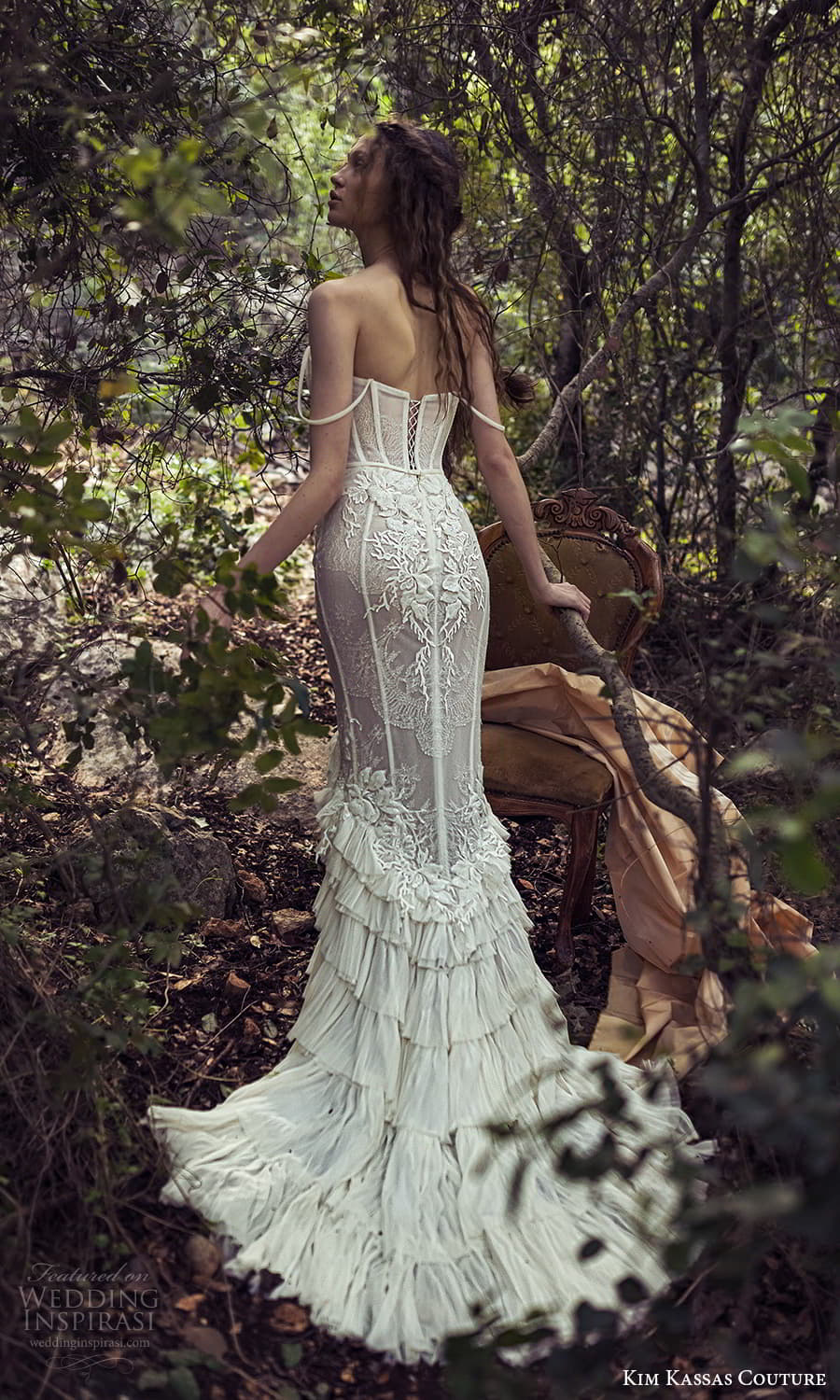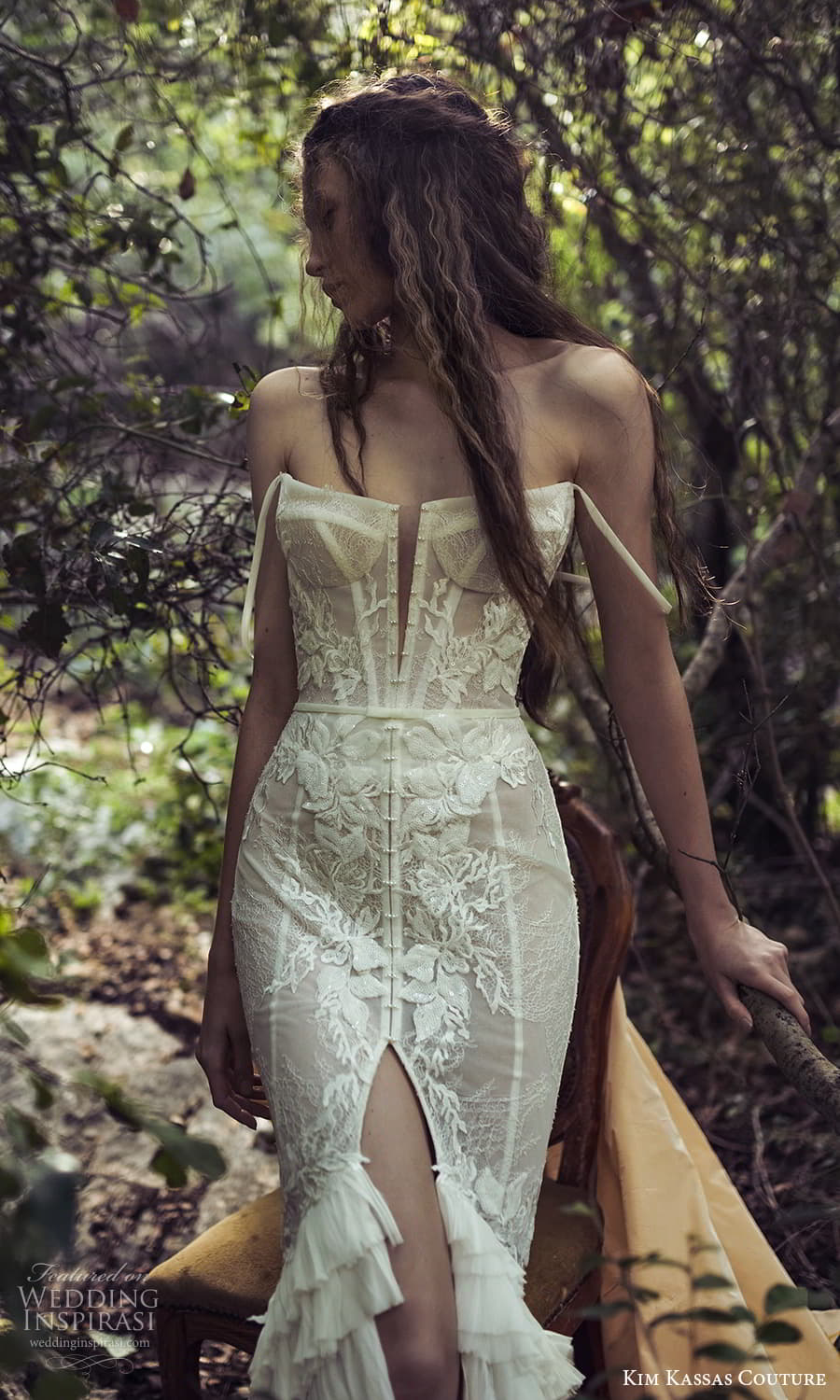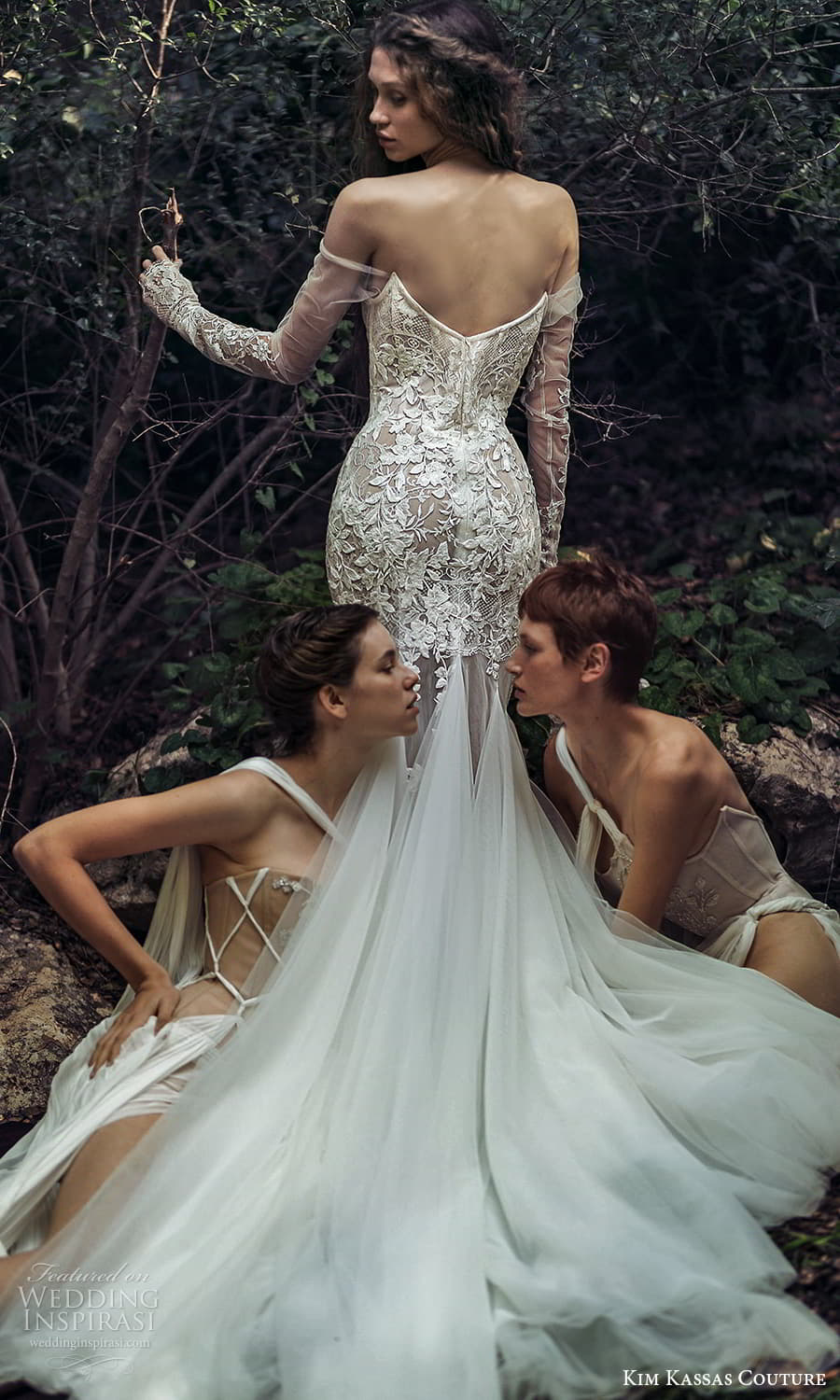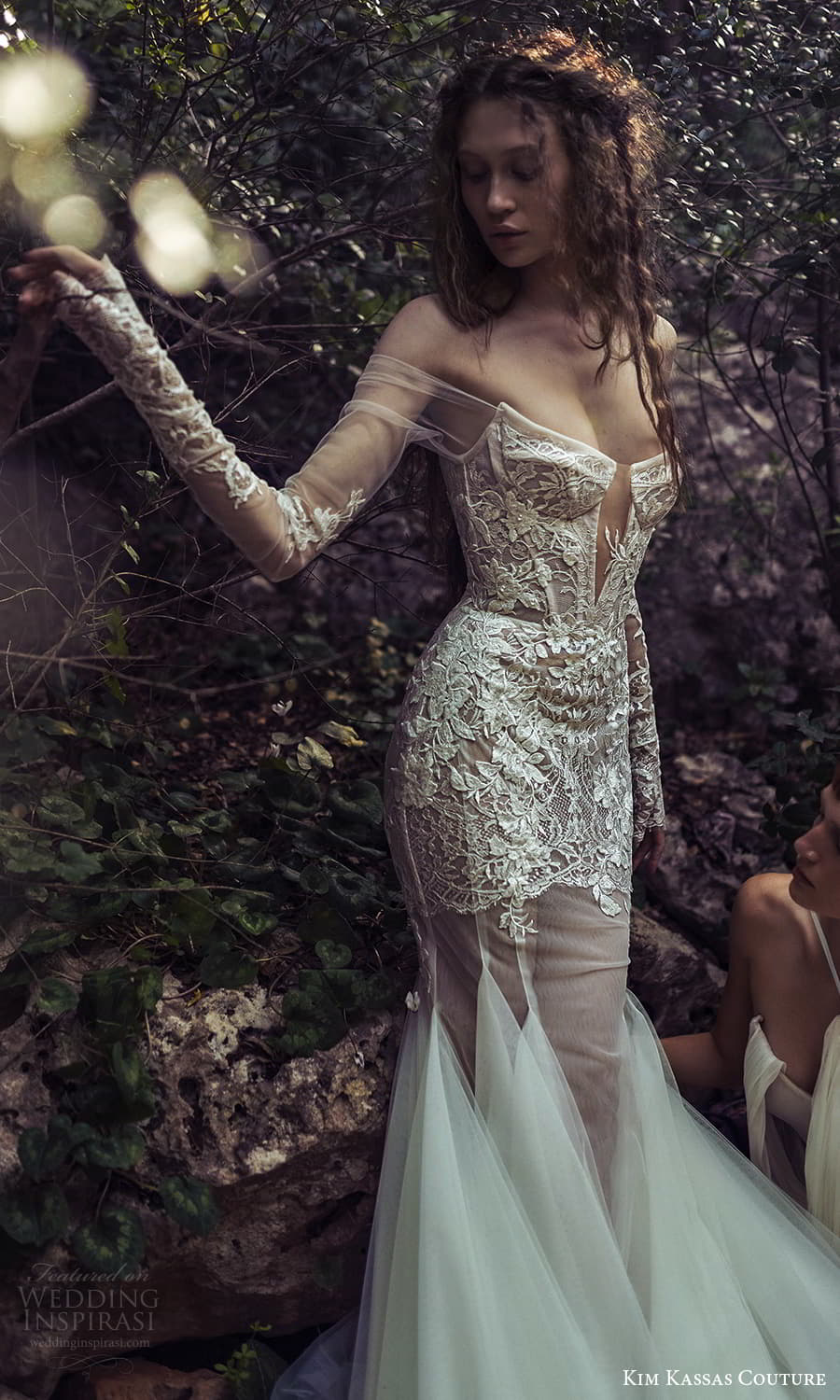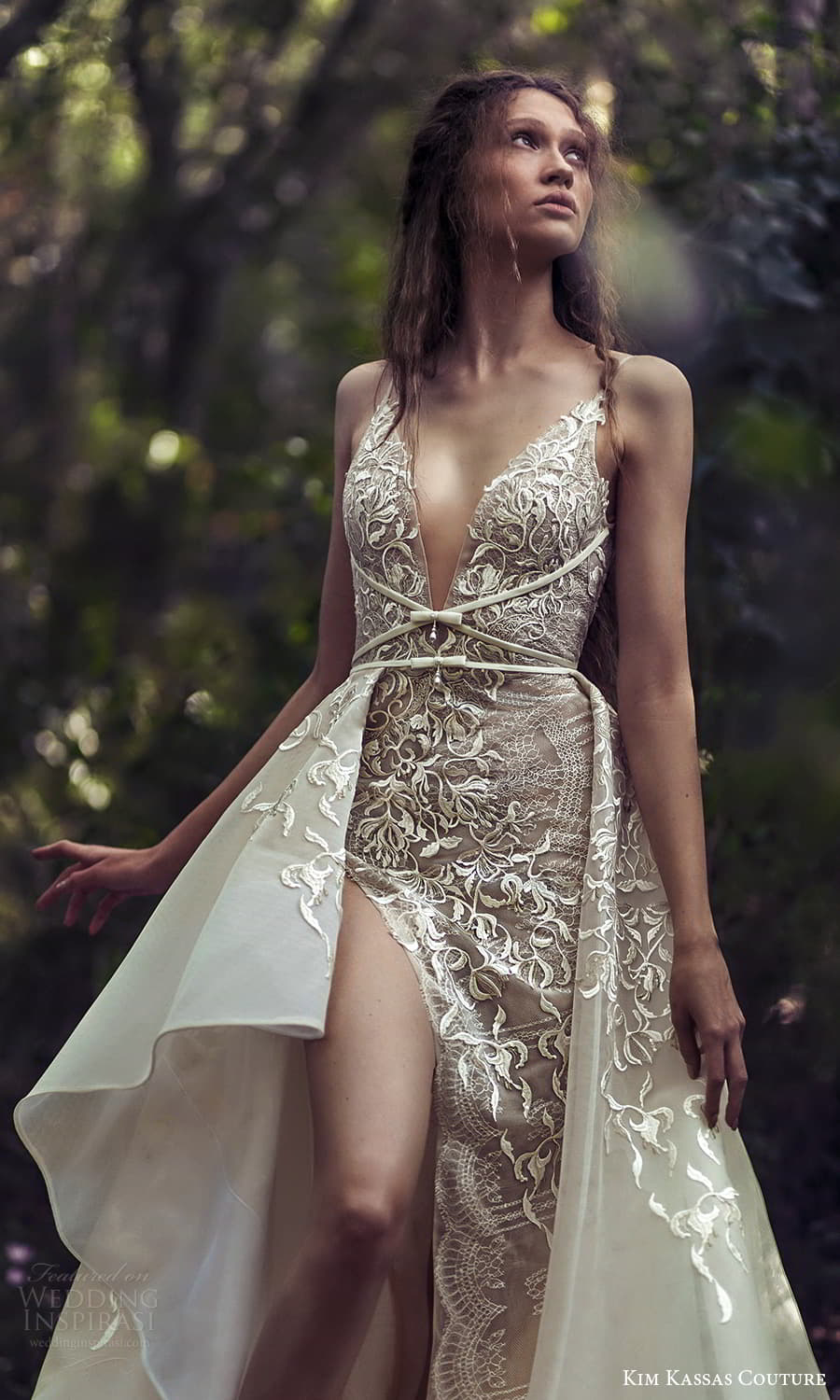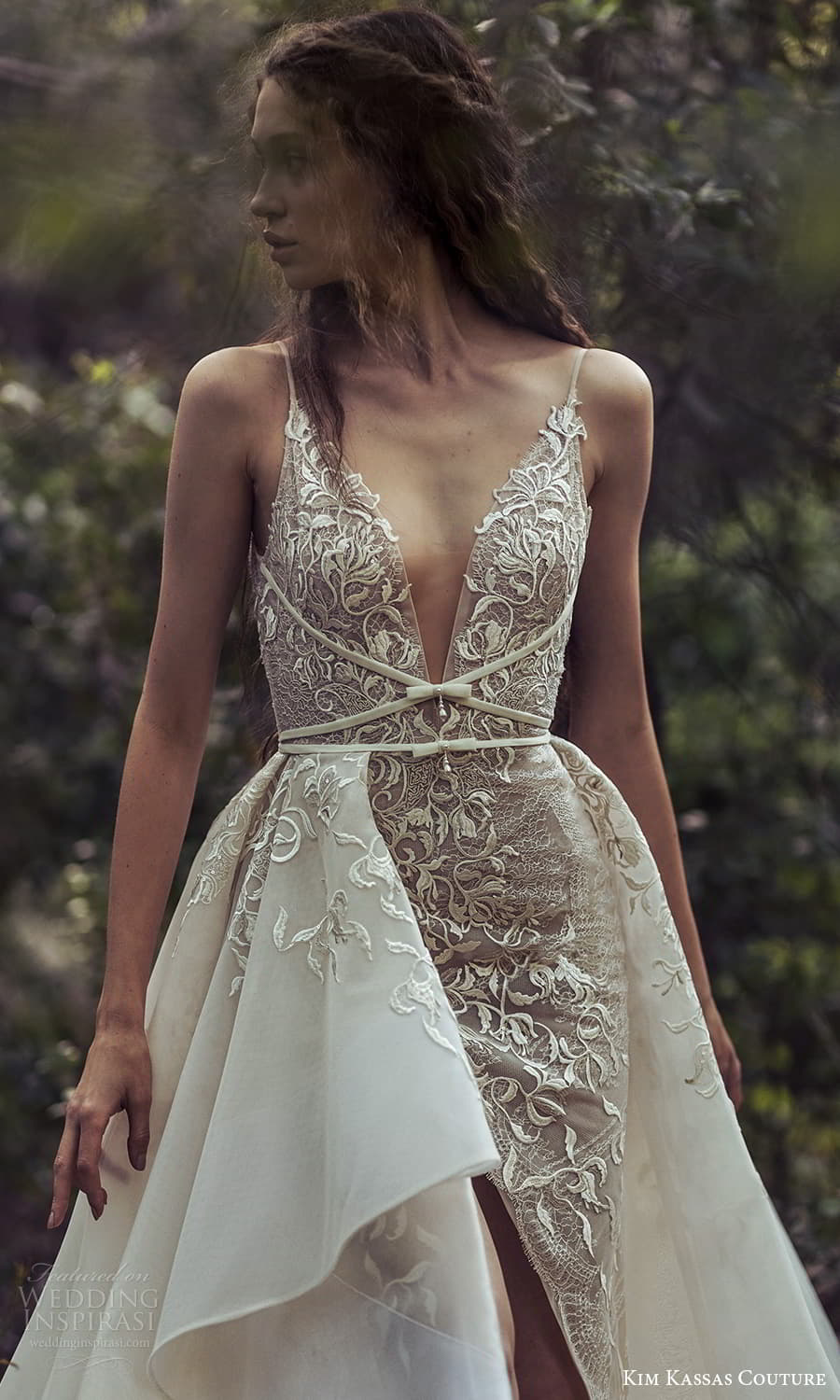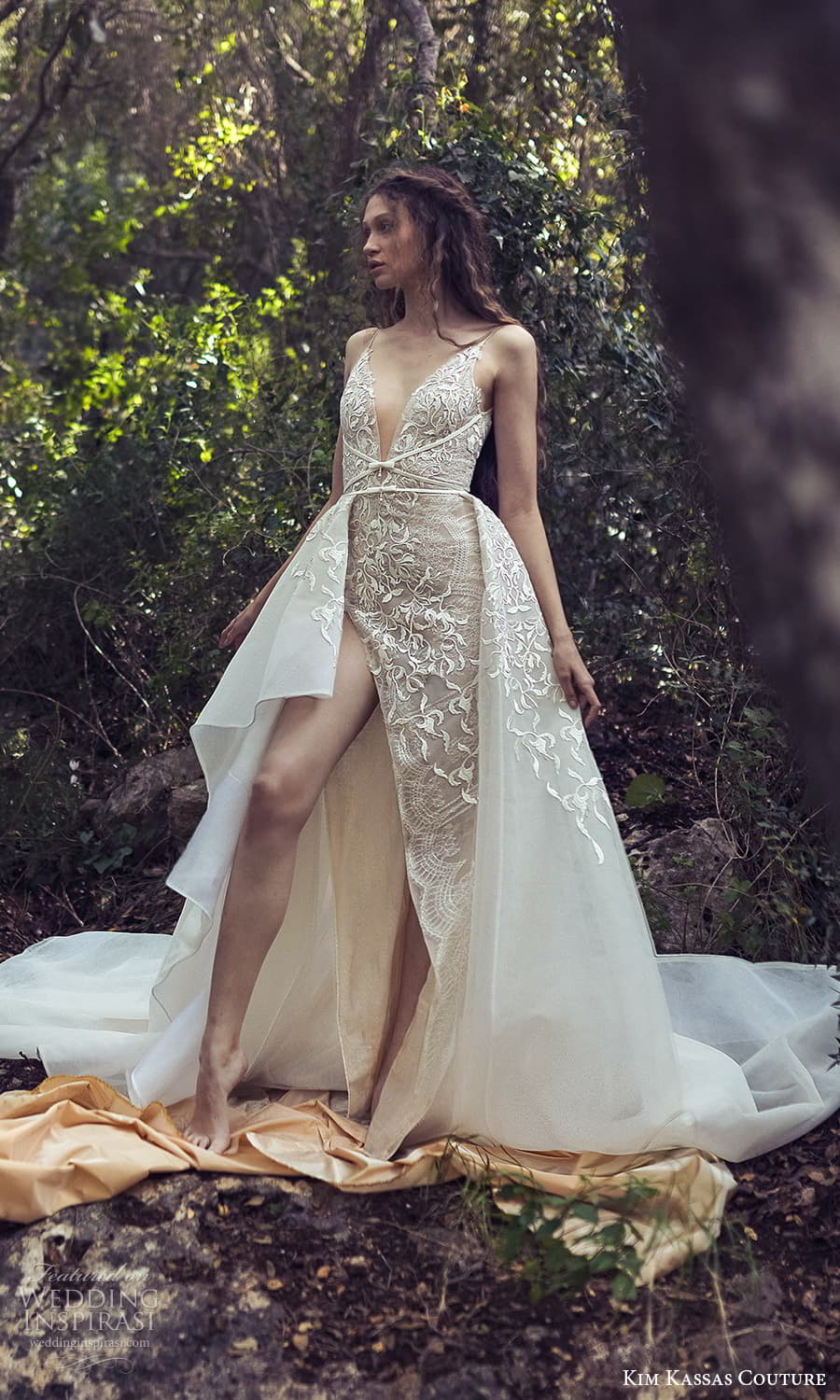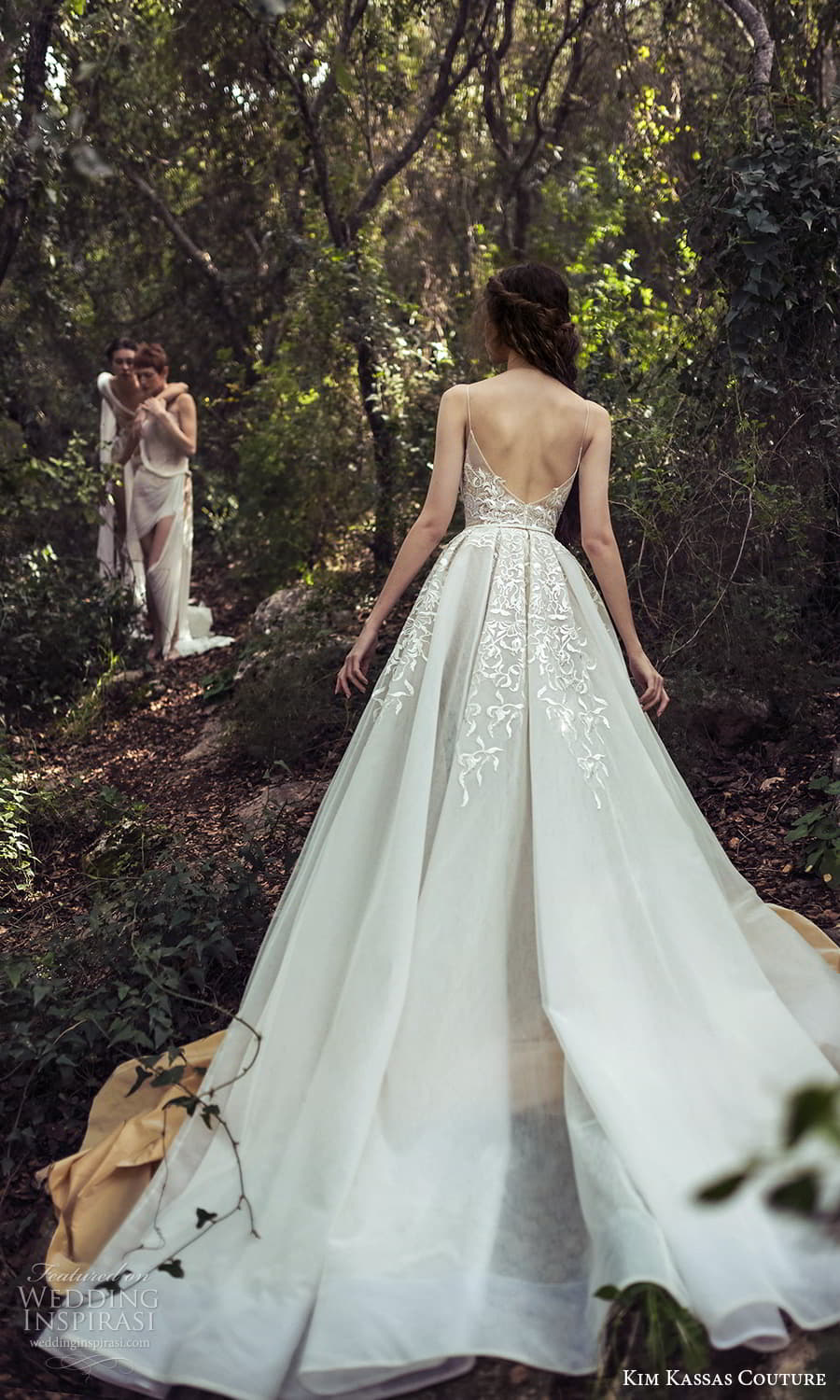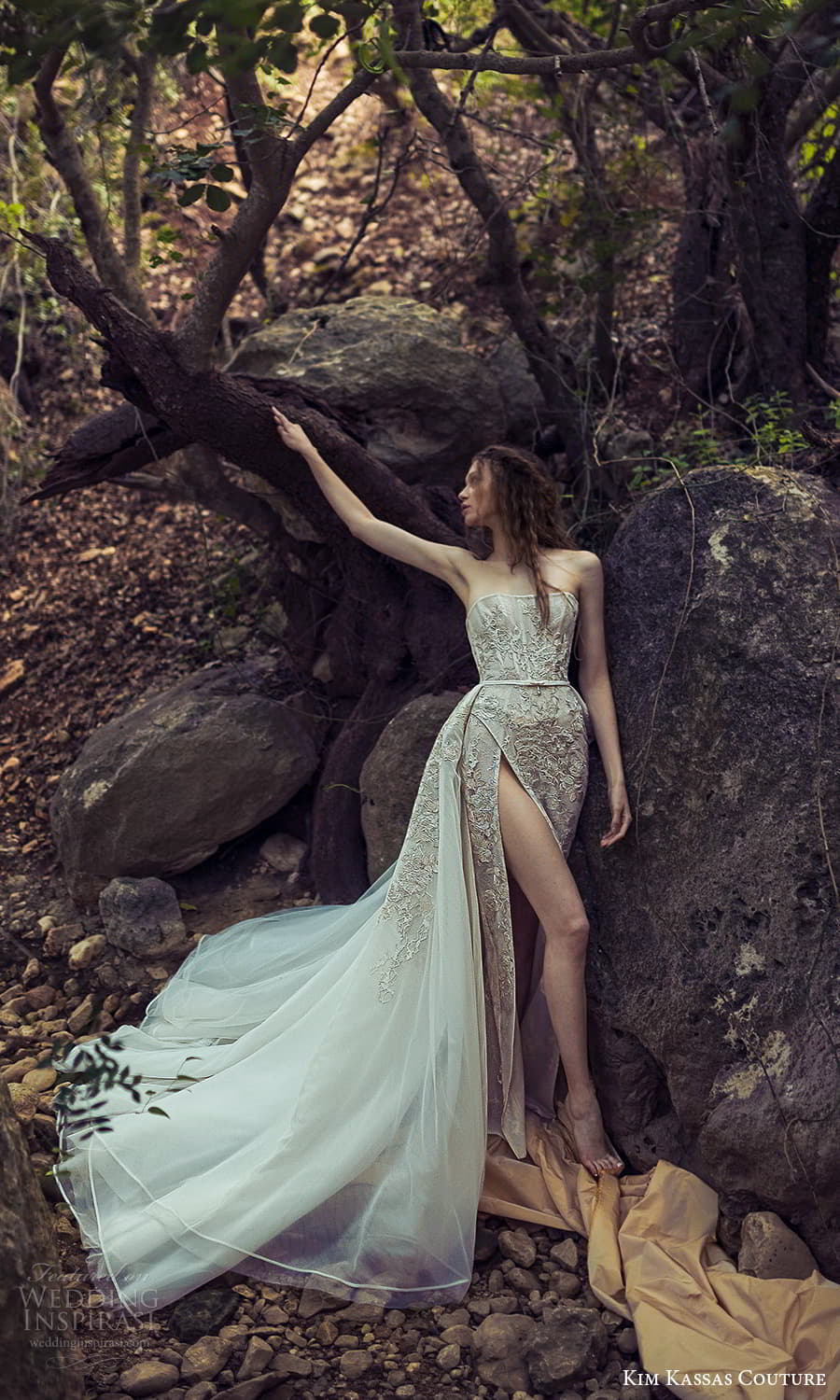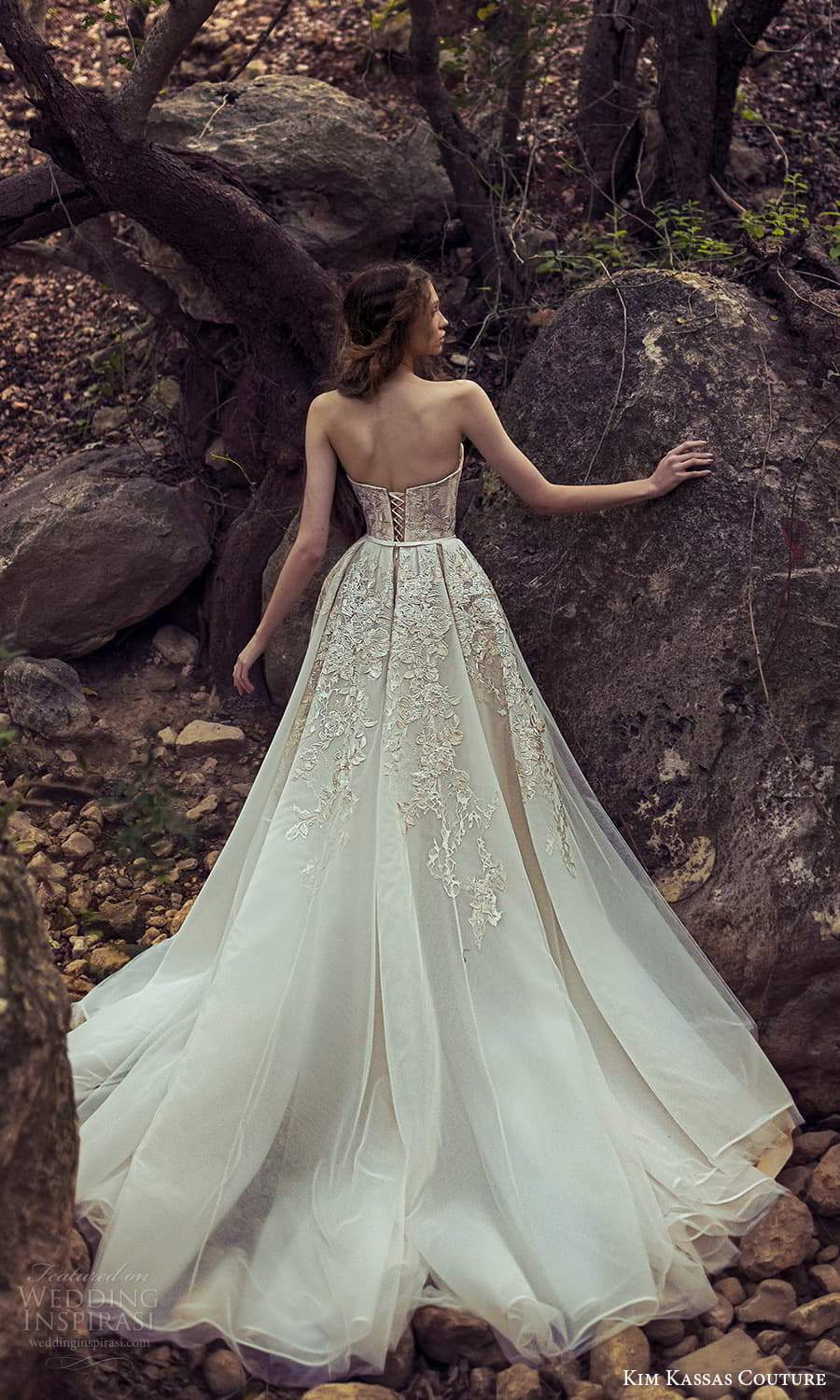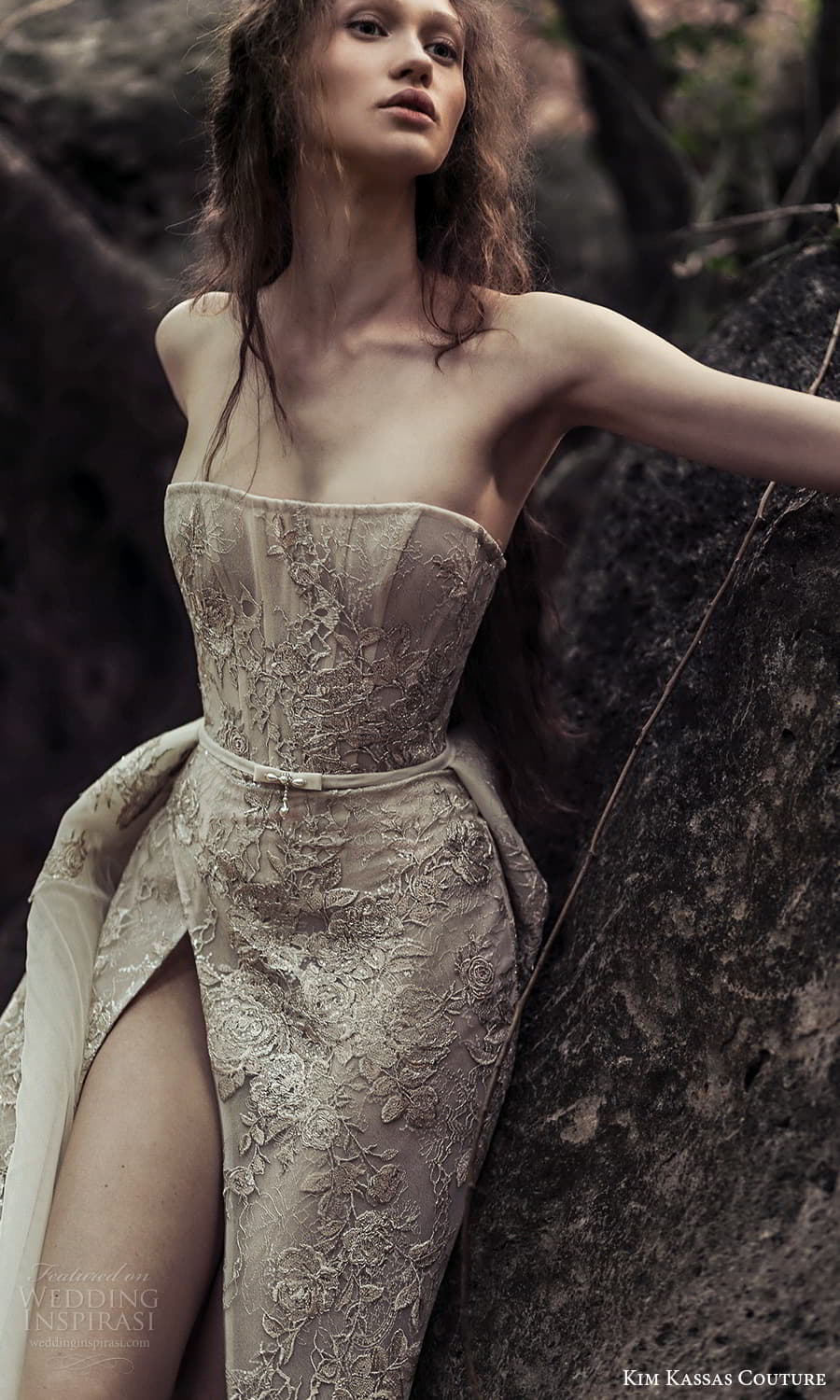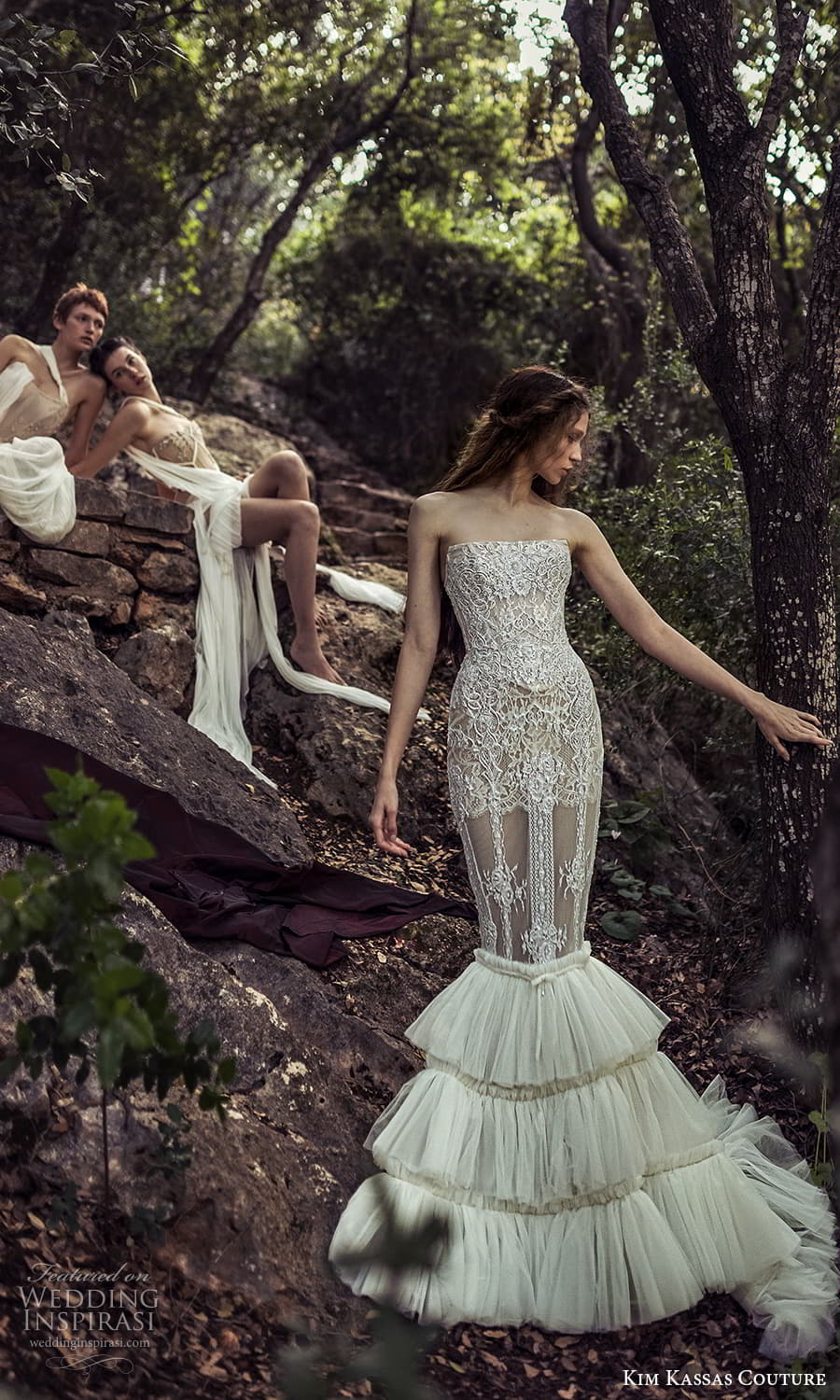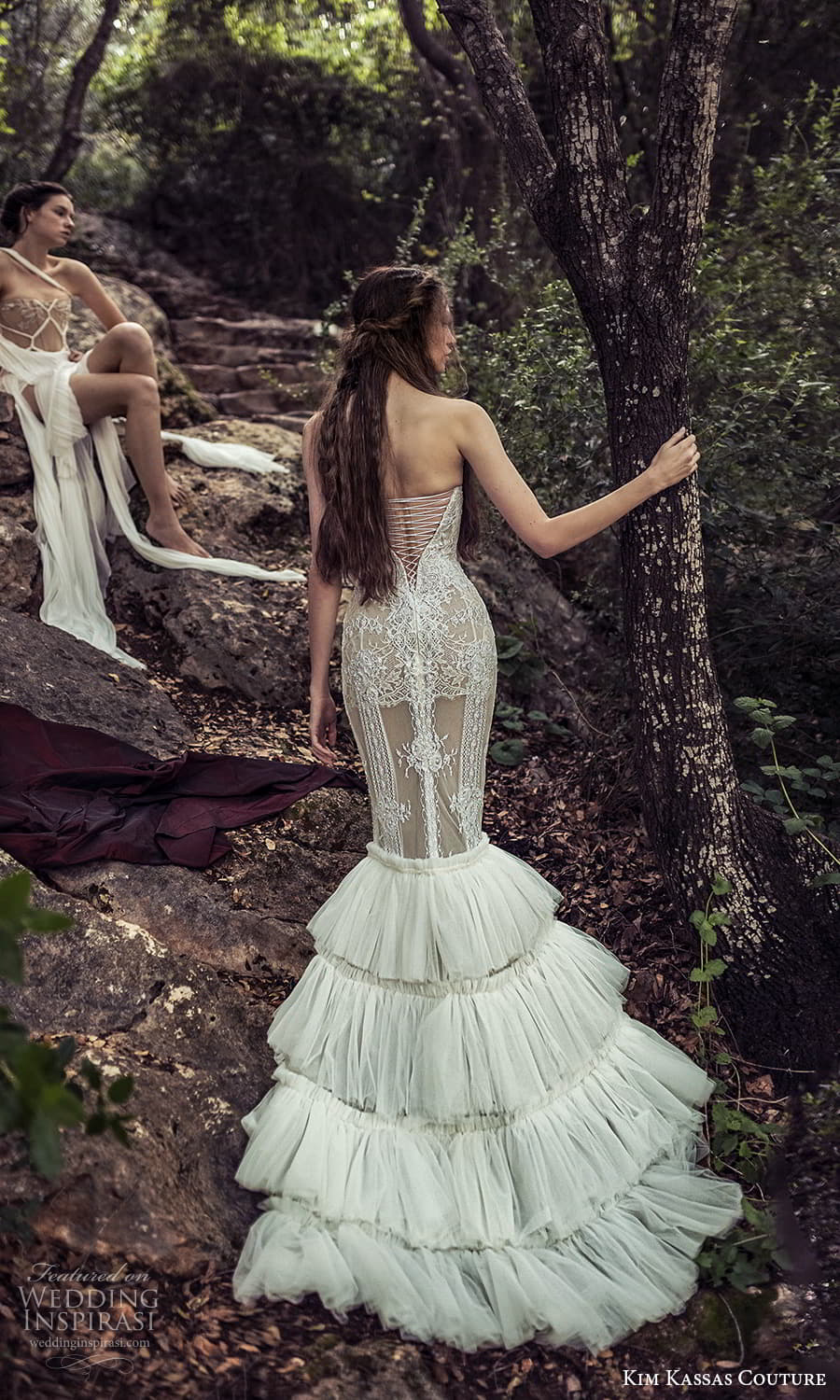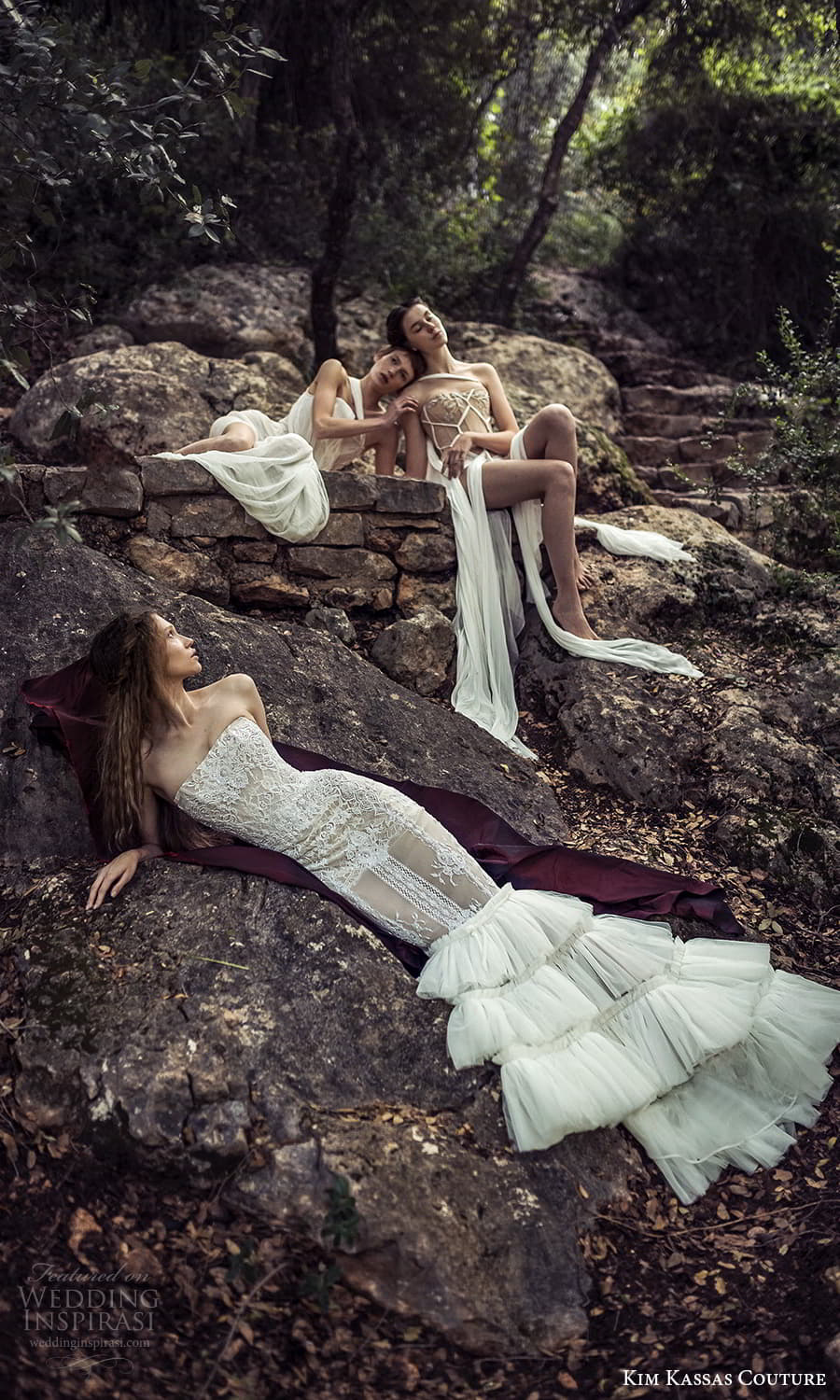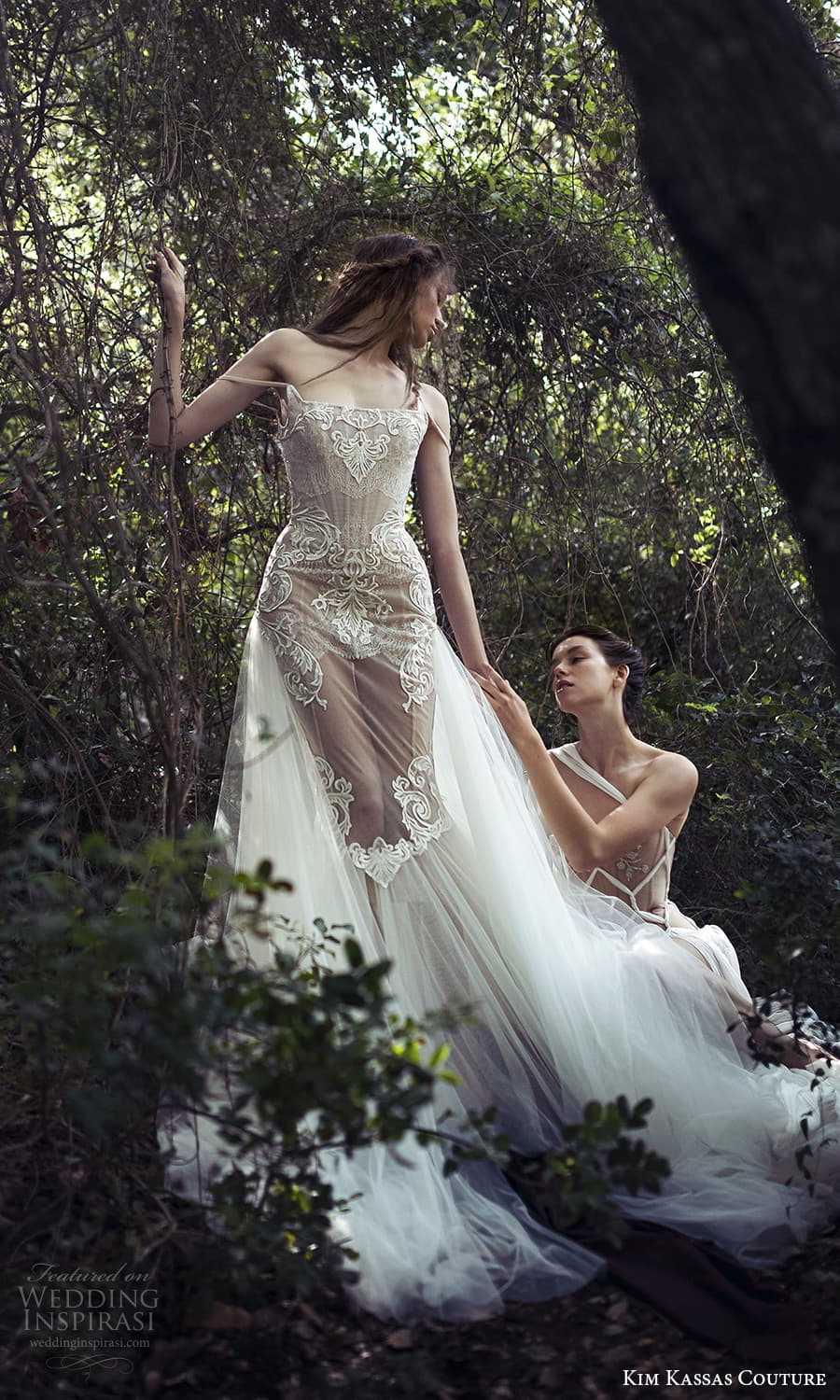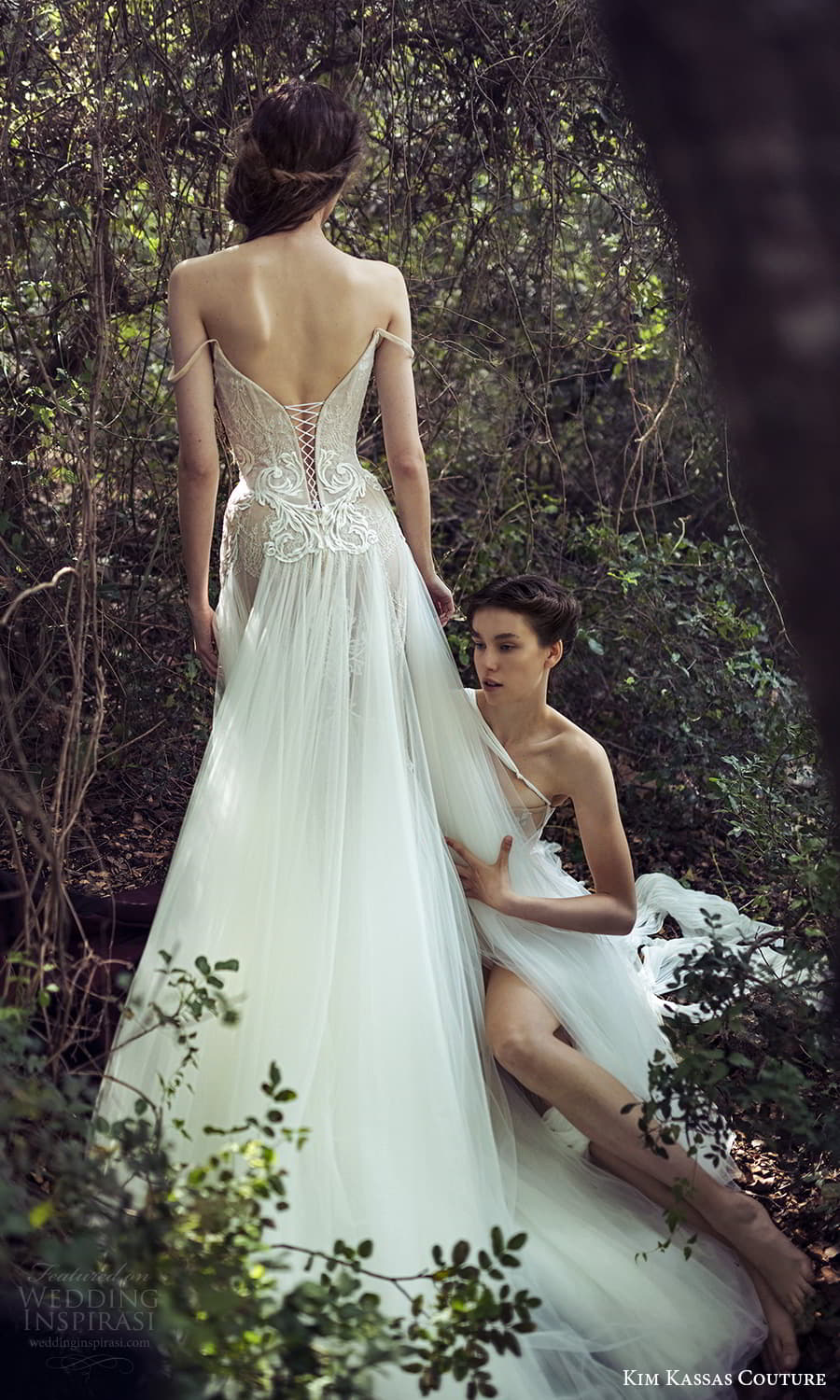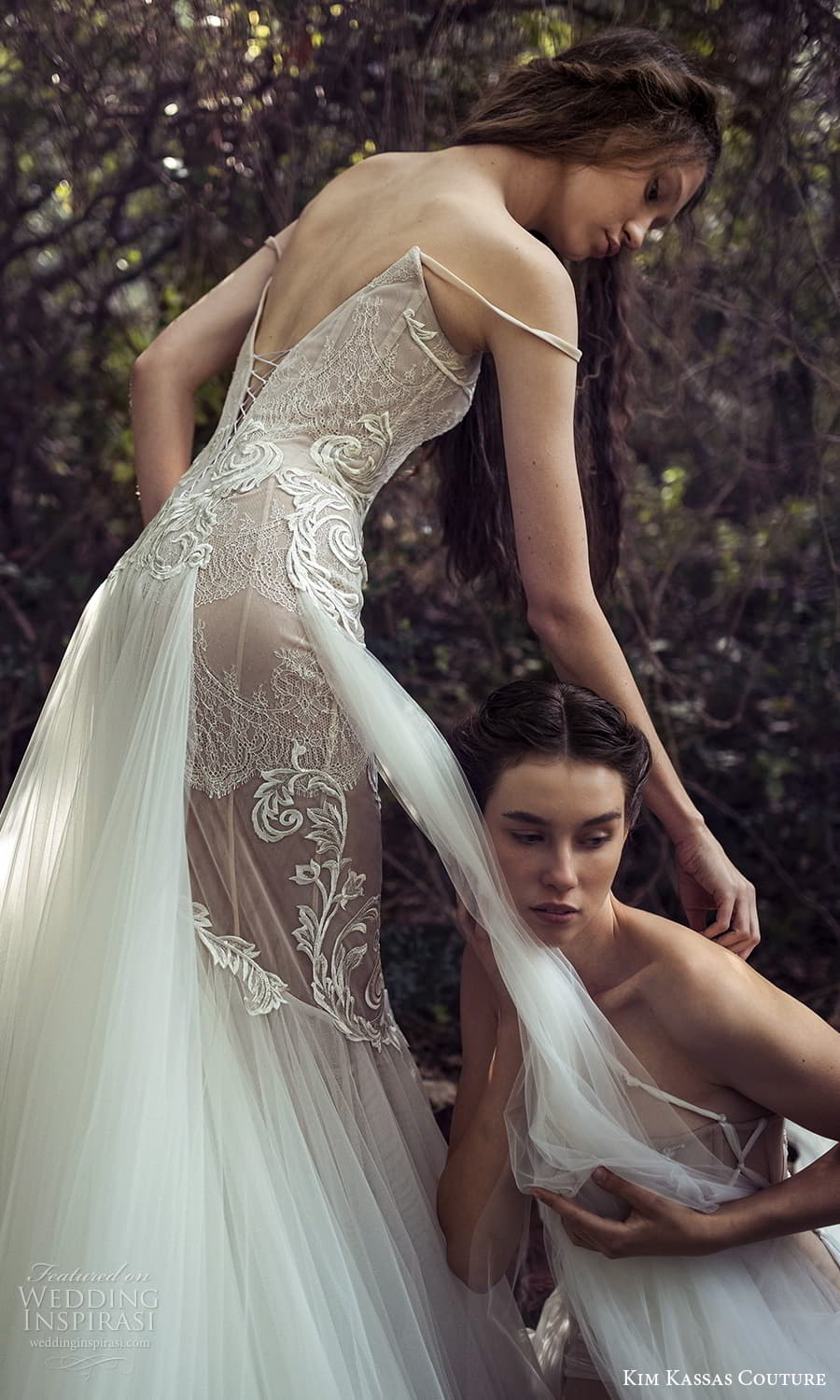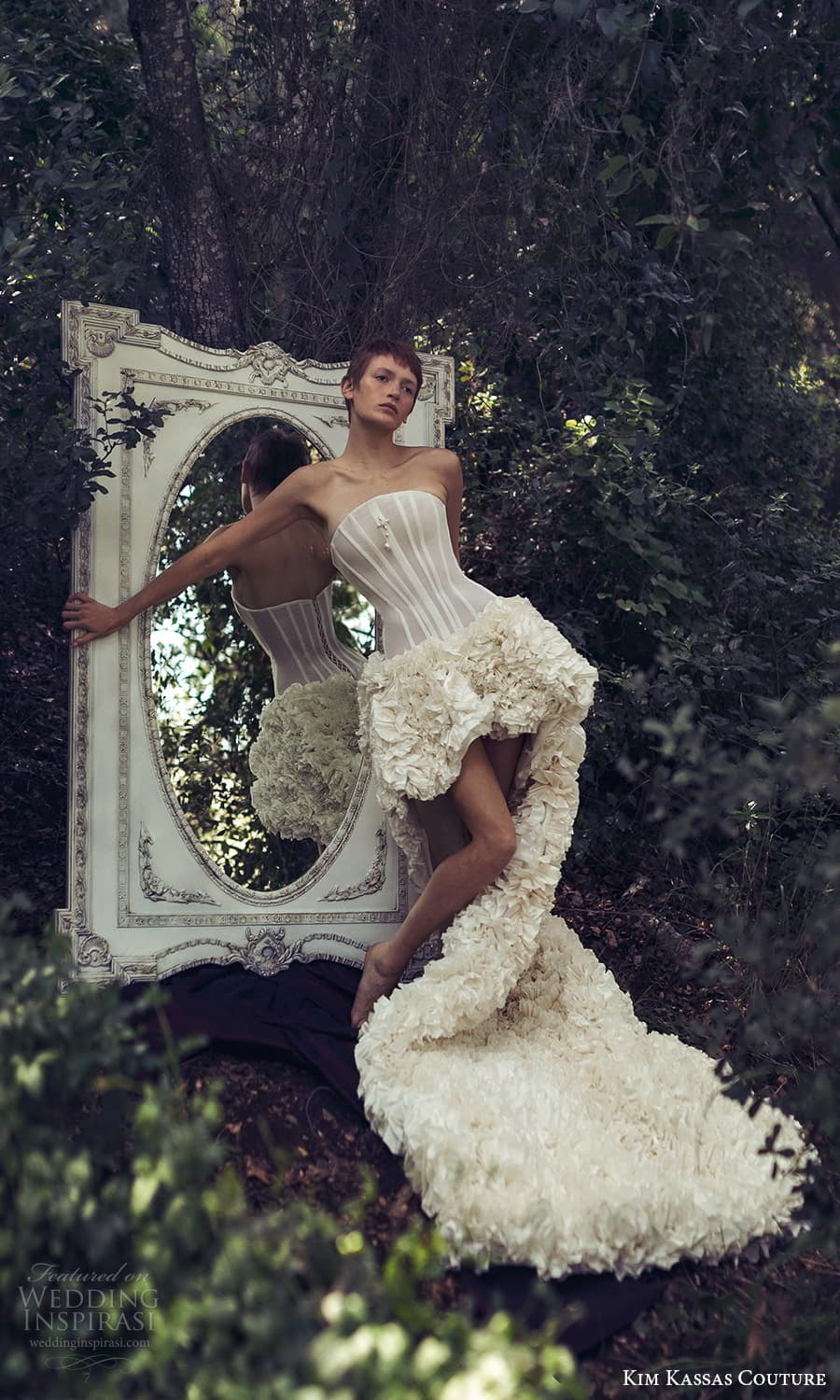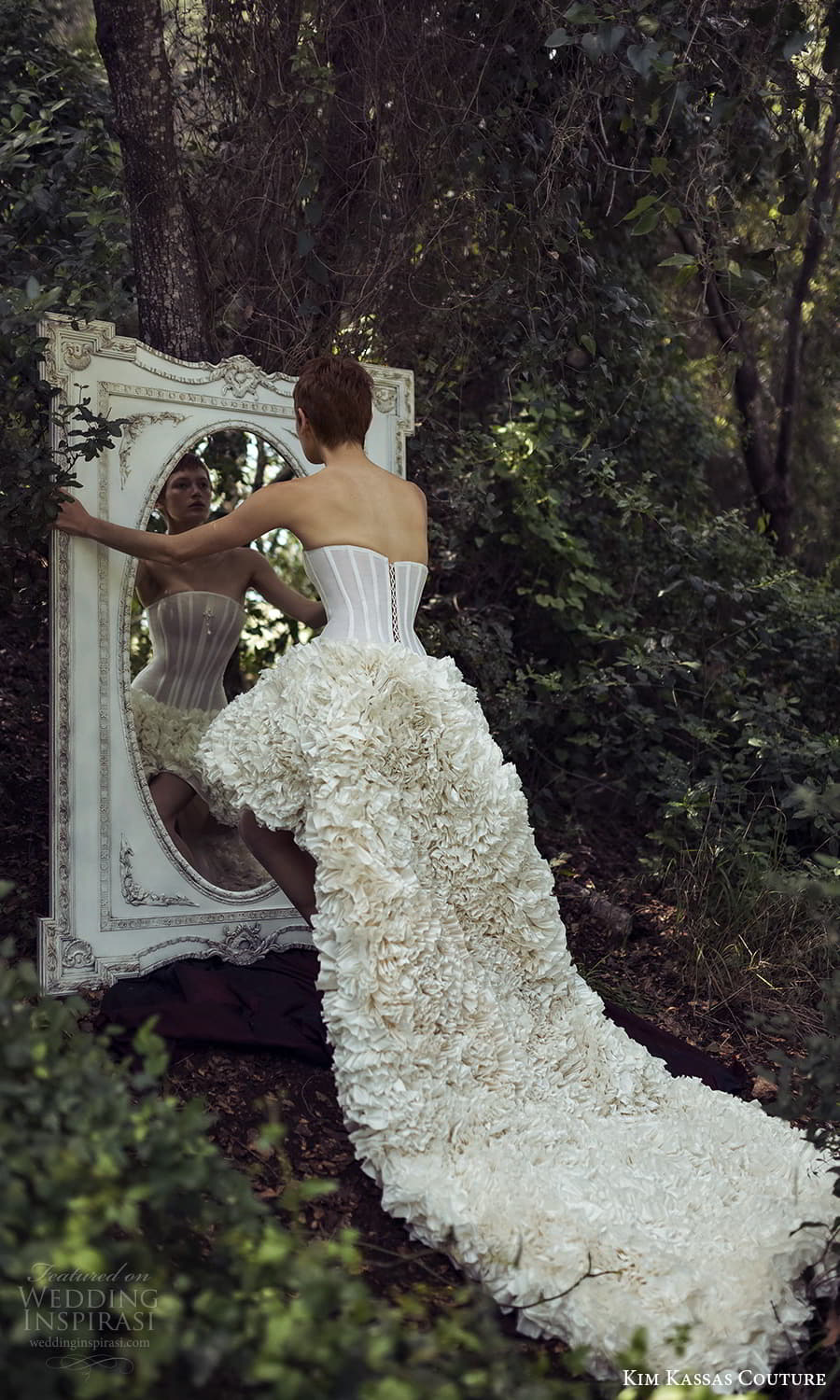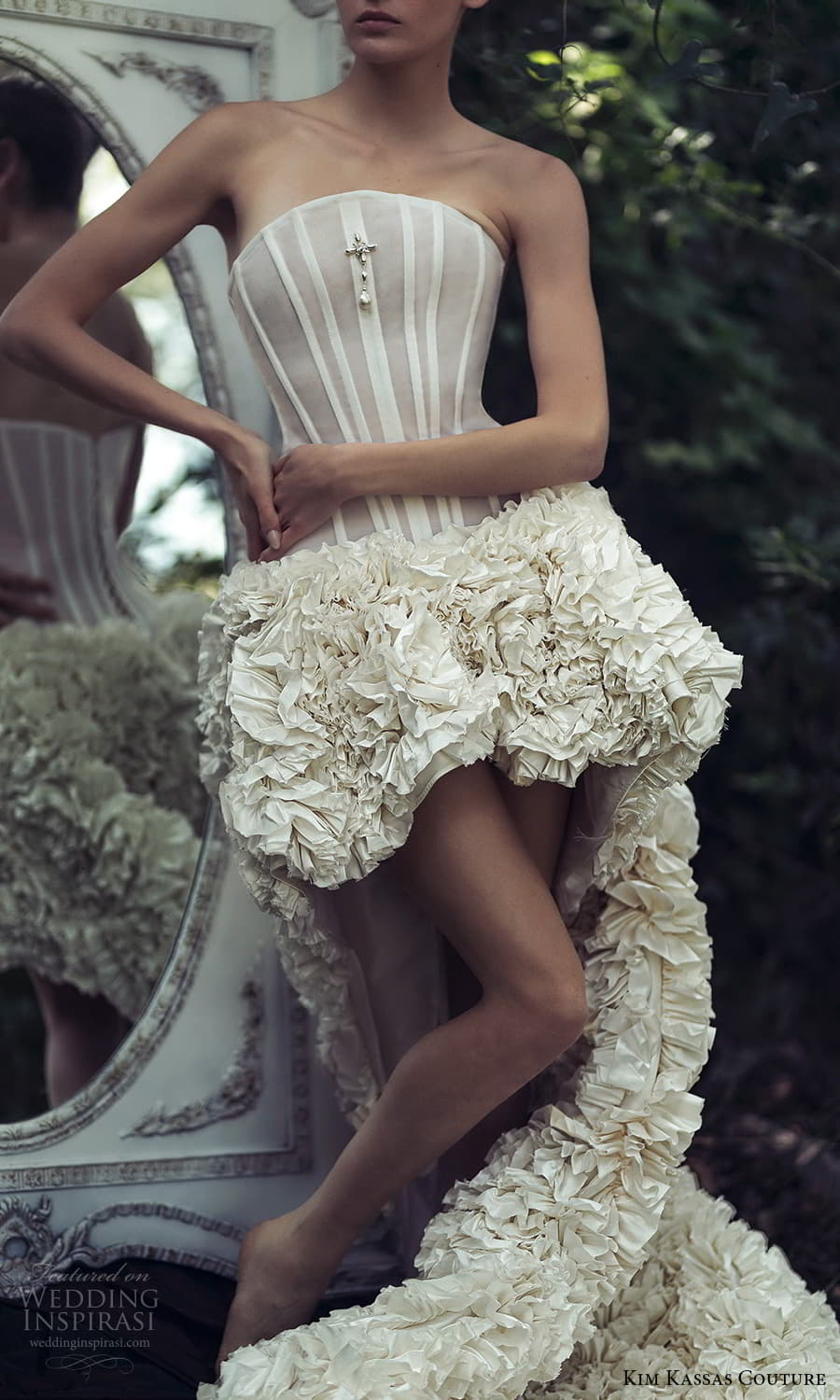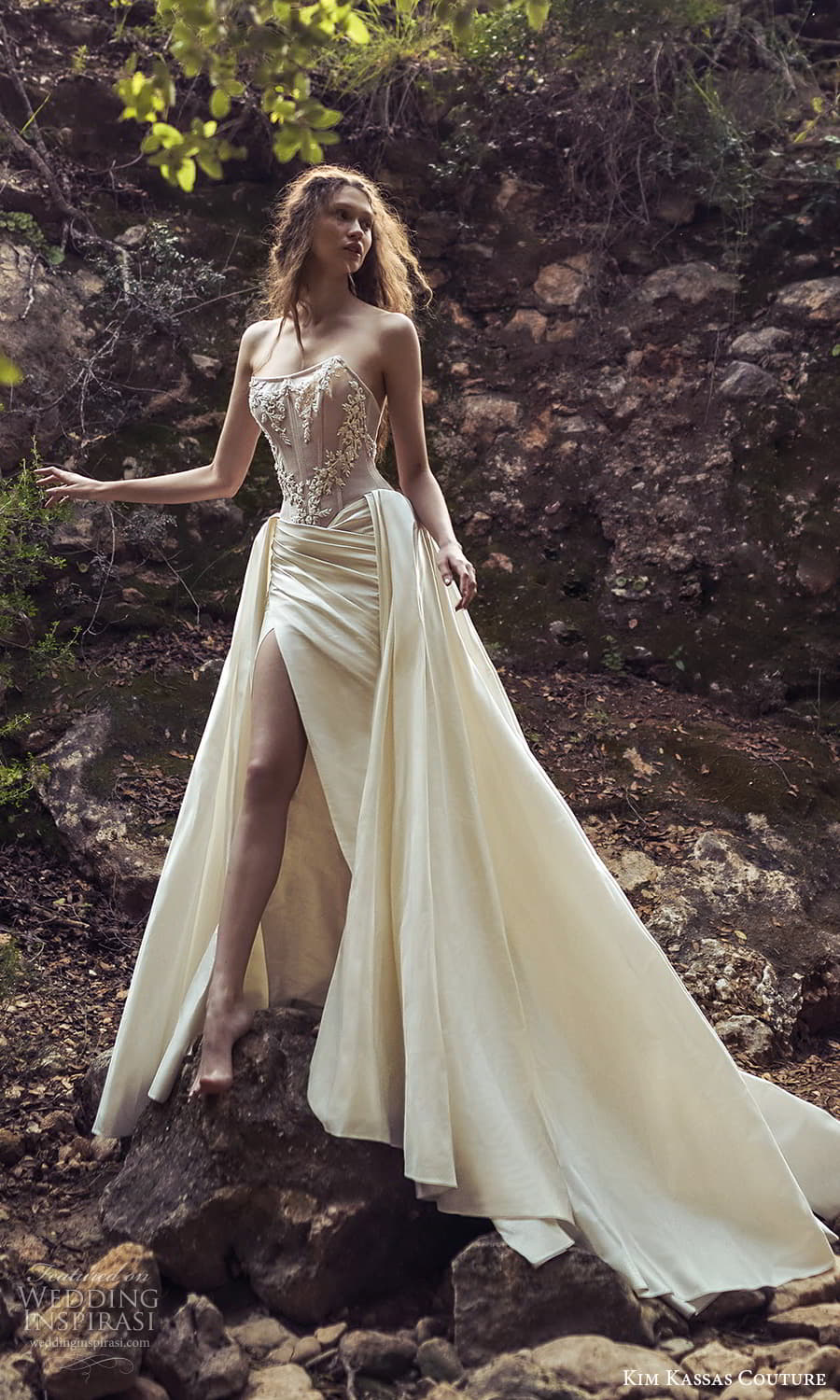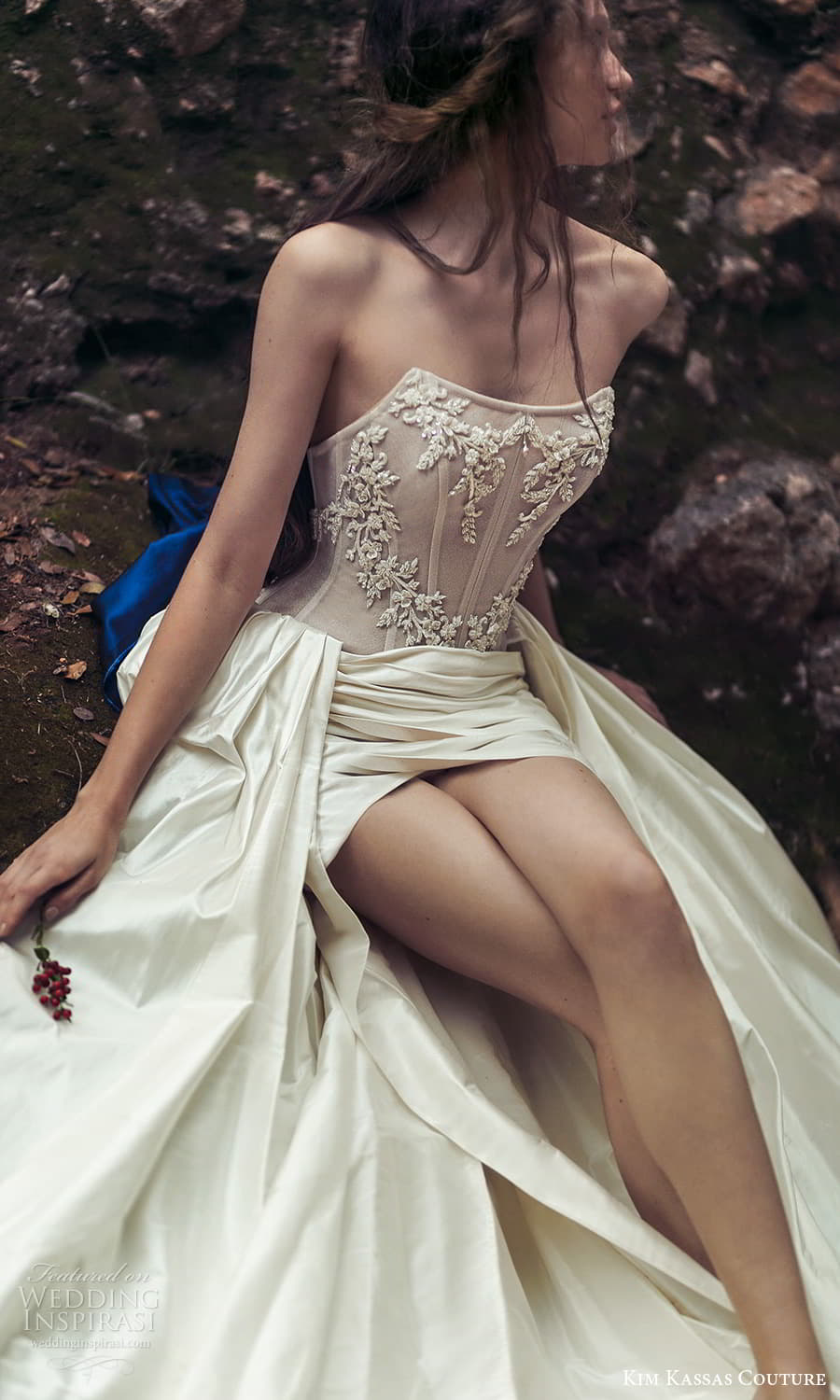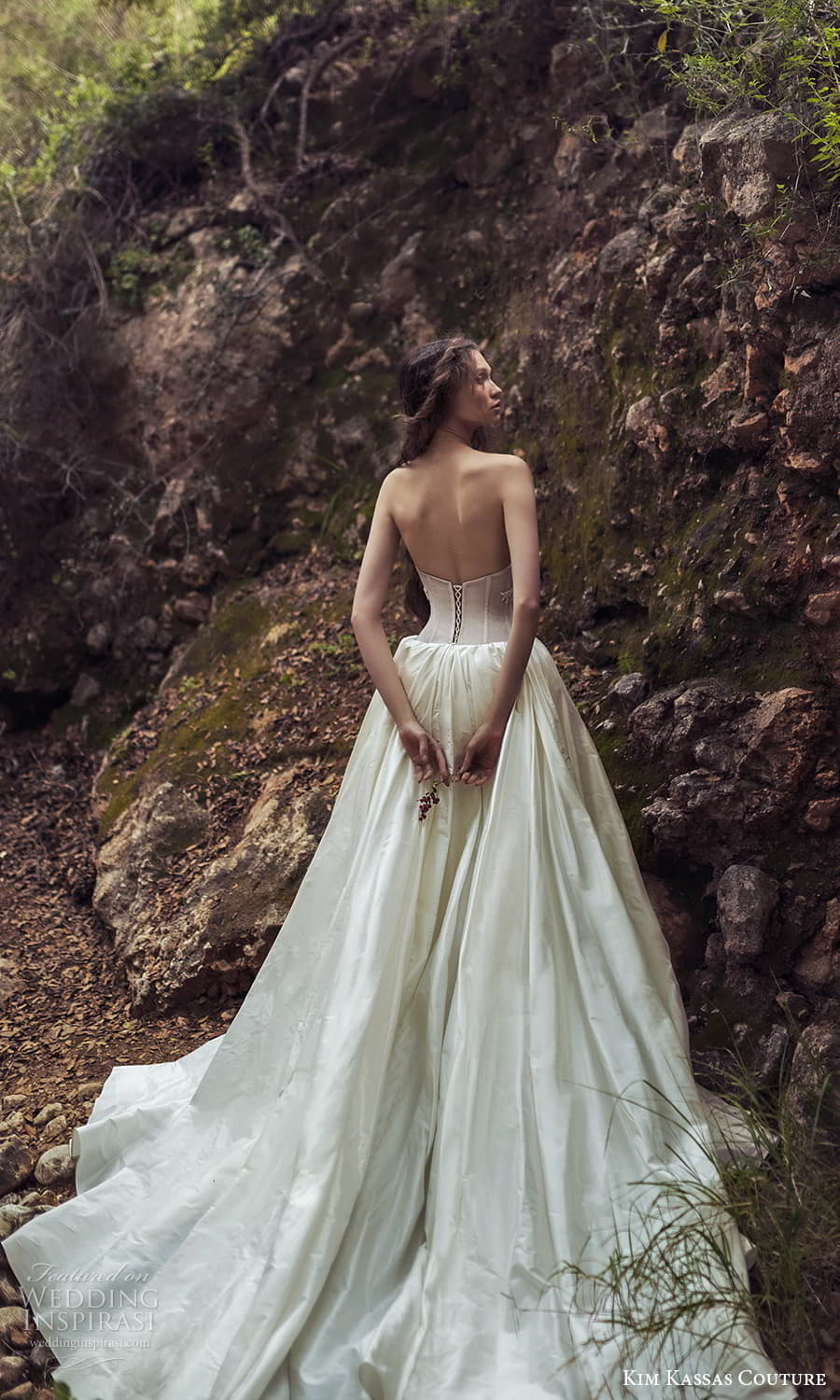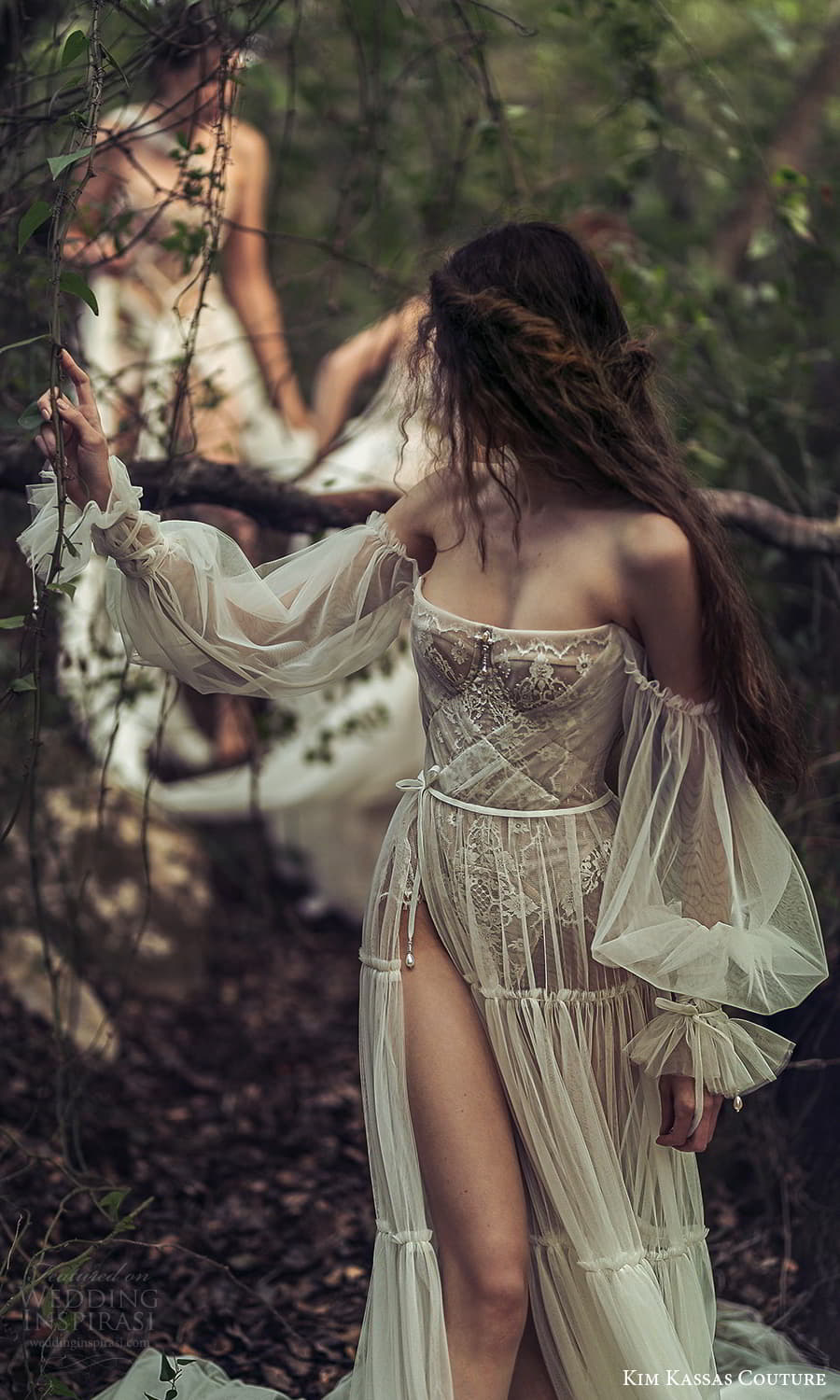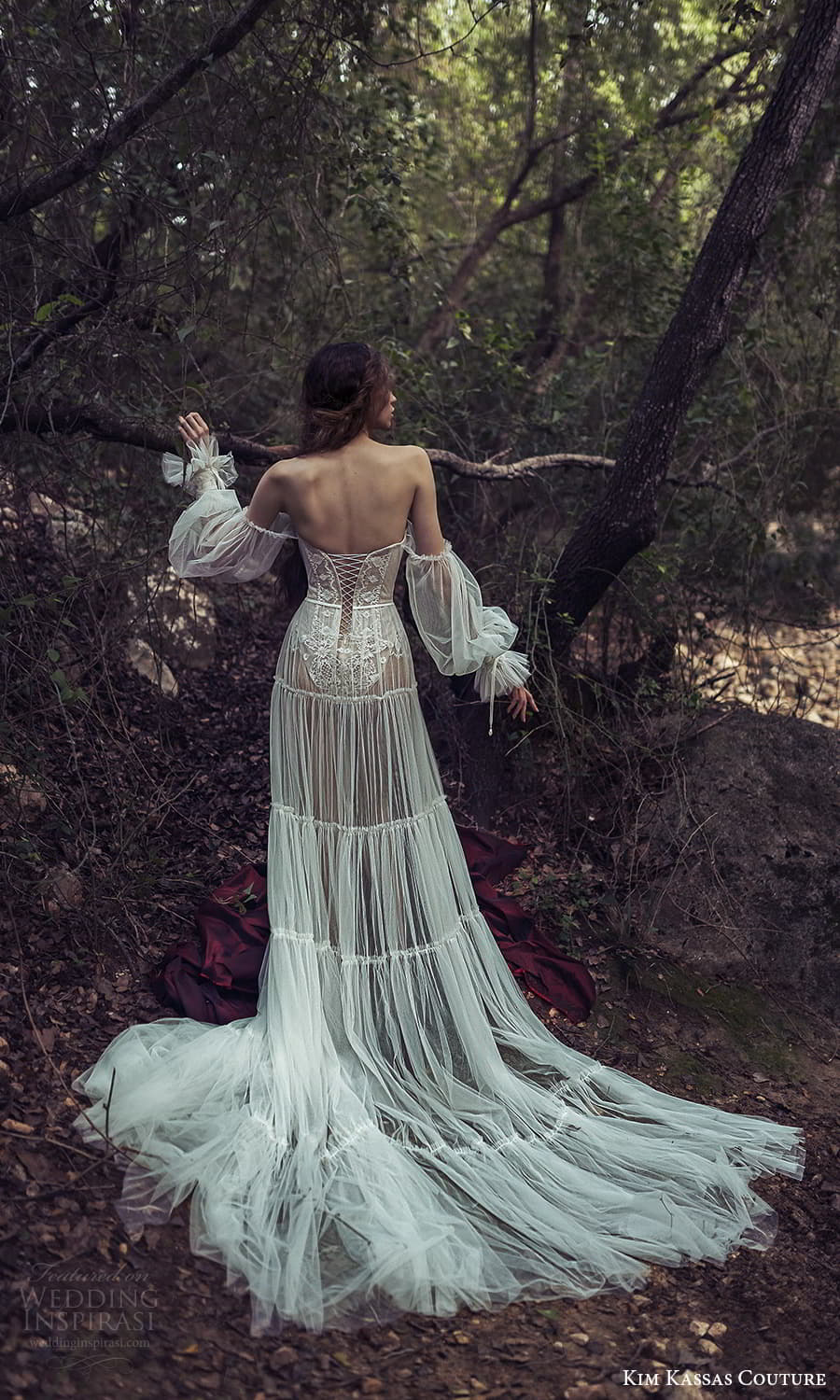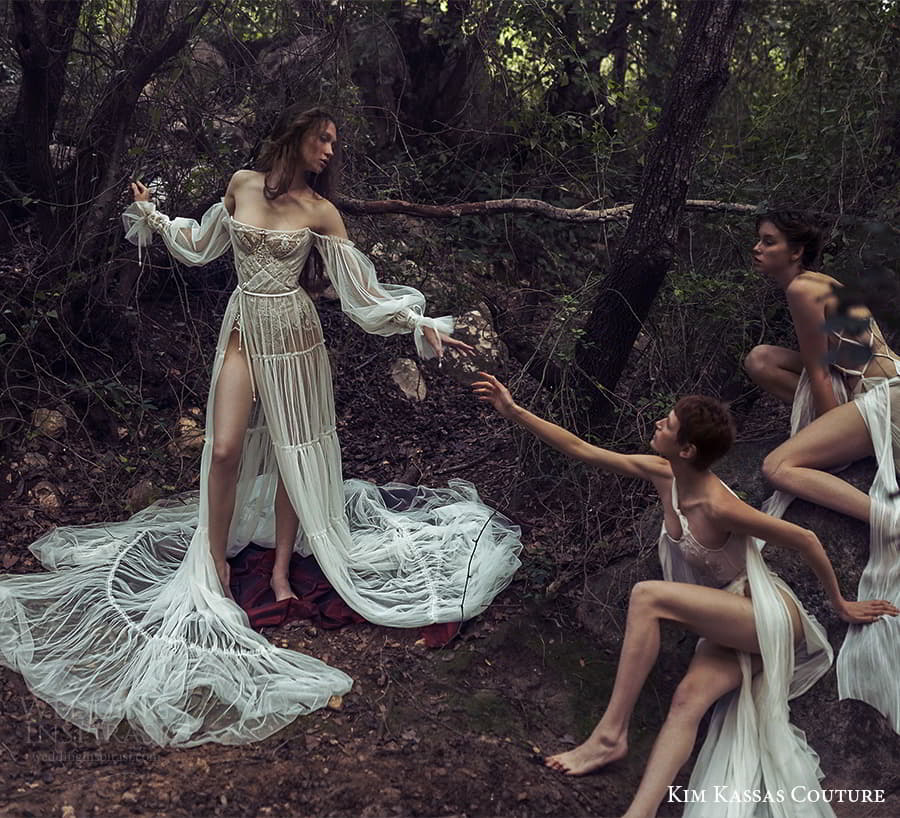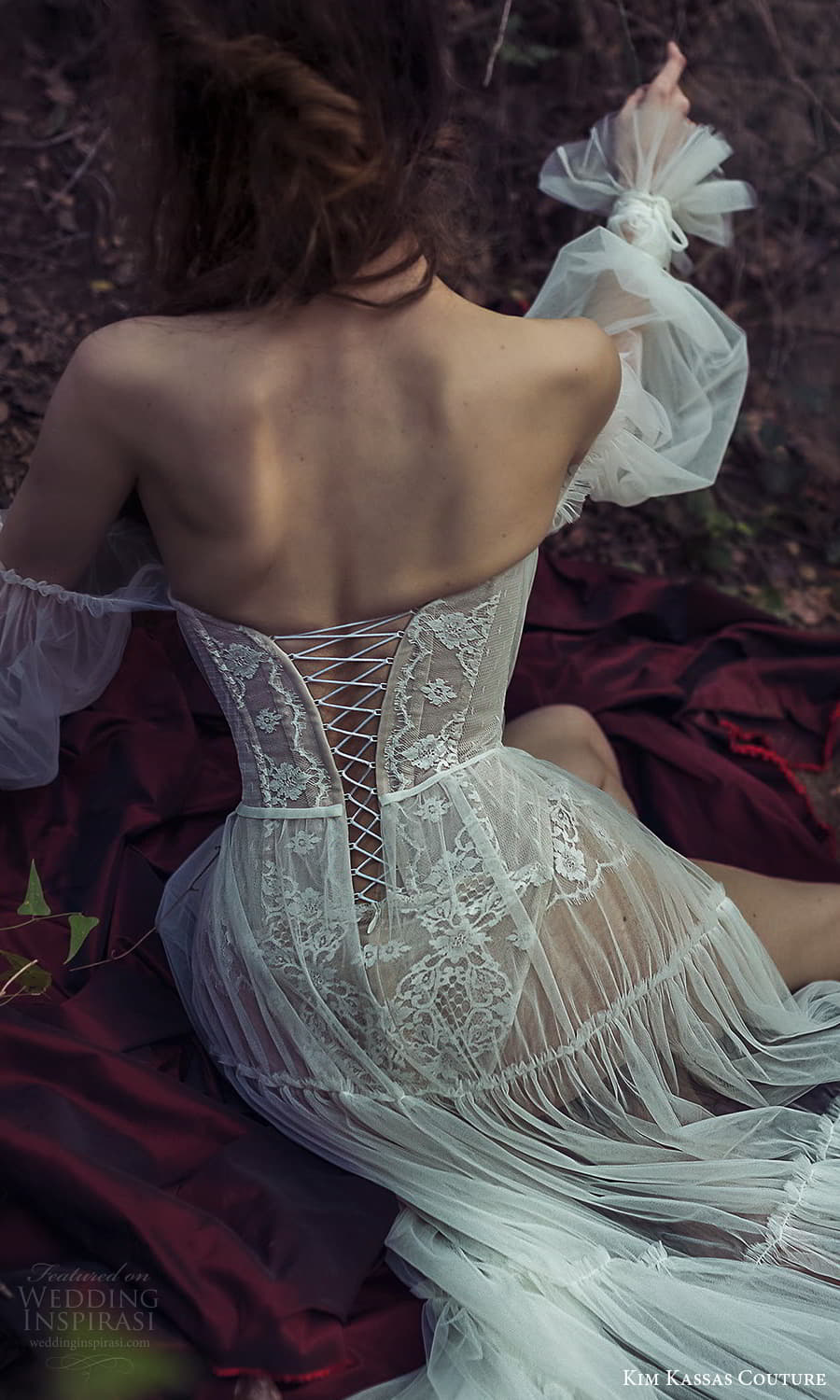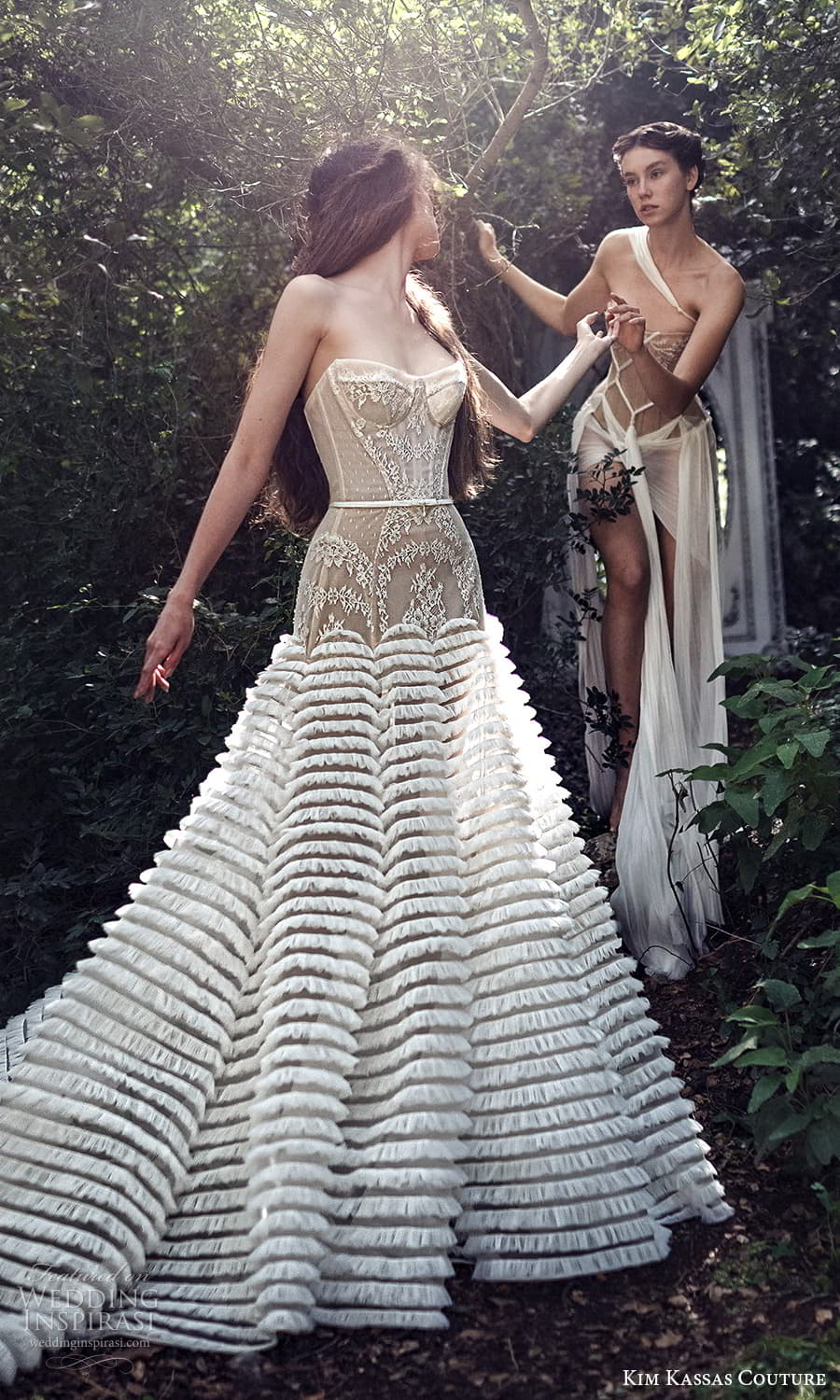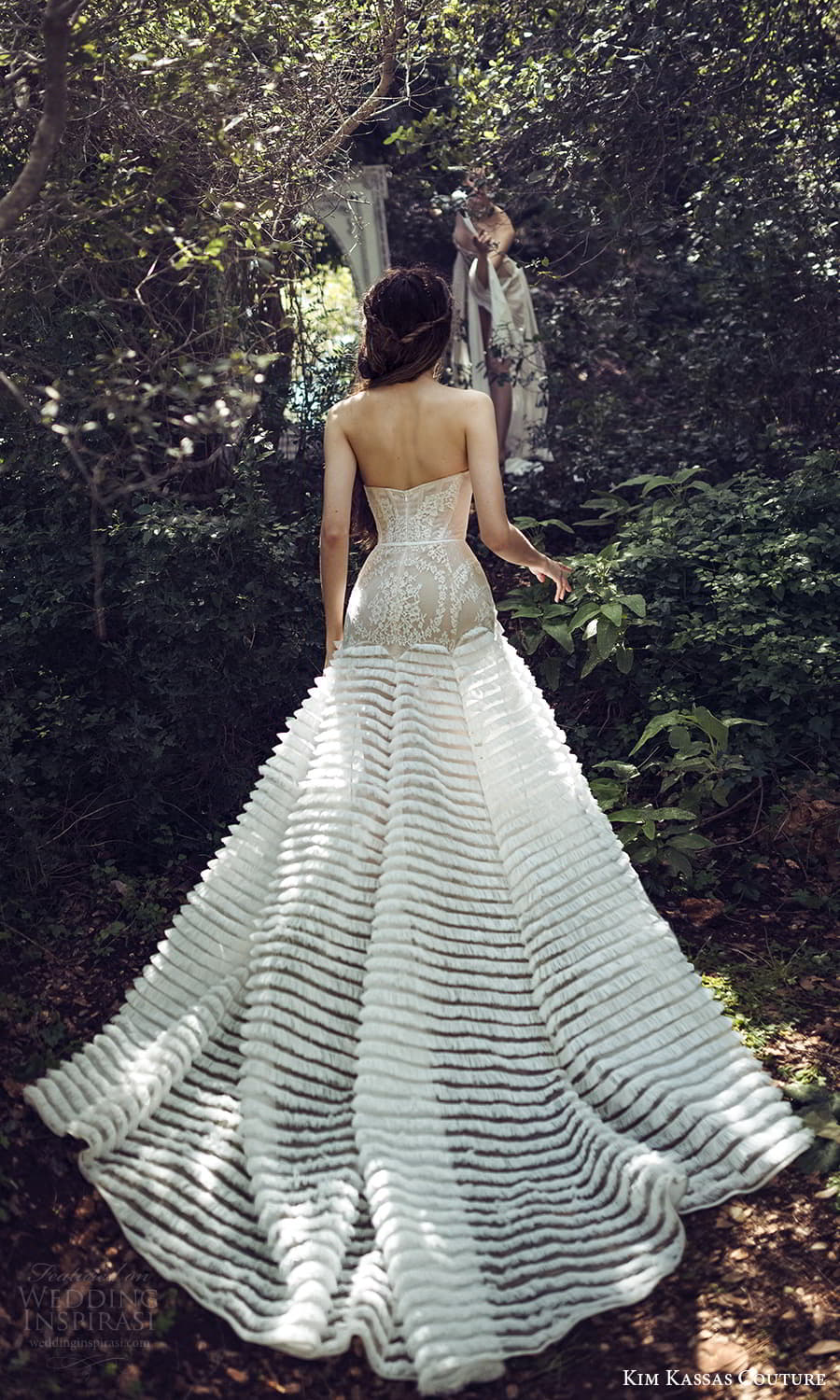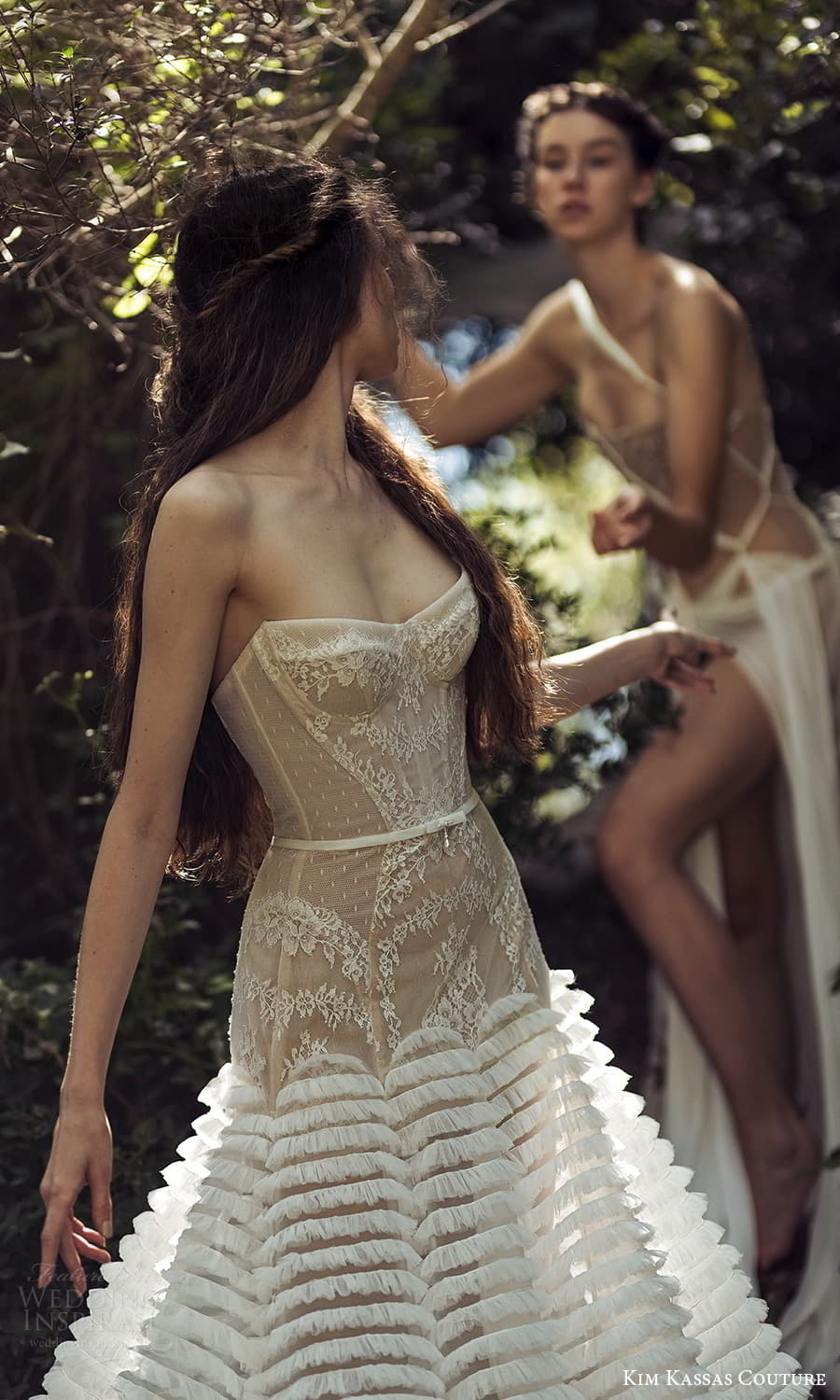 Photos courtesy of Kim Kassas Couture. For details, visit Kim Kassas Couture.