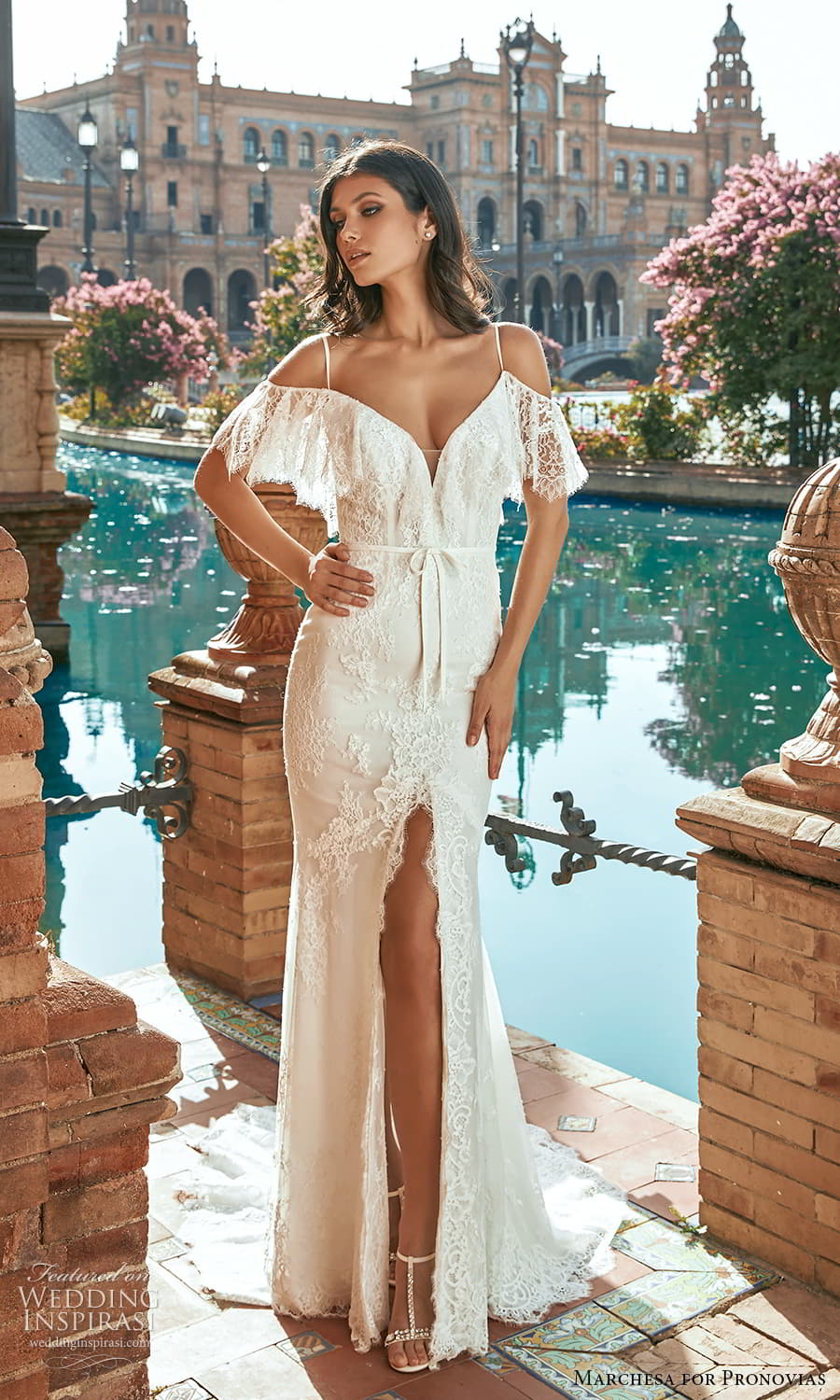 From romantic princess-style ball gowns to sophisticated, sleek stunners, the recently-launched Marchesa for Pronovias collection opens up a whole new world of options for the style obsessed bride. Marchesa's Georgina Chapman has infused the NYC couture house's signature aesthetic into the new bridal line, and coupled with Pronovias's price-point, craftmanship and availability, the collaboration will allow more brides around the world access to exquisite, high-quality designer wedding gowns.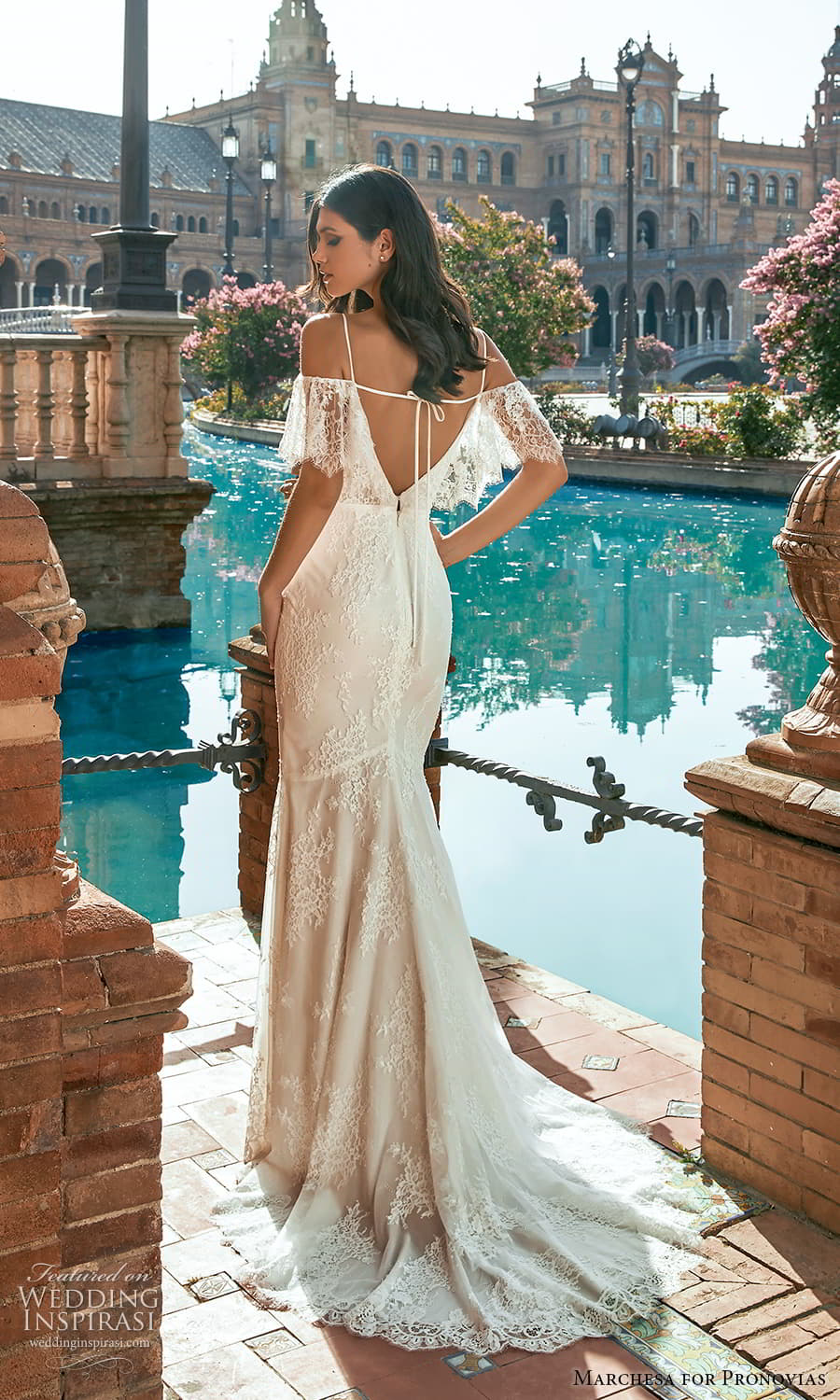 "The Marchesa for Pronovias collection pairs New York bridal couture with the passion of Spain. The designs combine the romantic hallmark of Marchesa with Mediterranean sensuality. The collection has been particularly inspired by Seville, referencing its cultural sophistication and seductive light and color, combined with a passionate flamenco backbeat.
The result bares Marchesa's indelible signature; striking yet incredibly lightweight constructions using sophisticated layering techniques. Styles are embellished with handmade, 3D floral applique, and Marchesa's famous corset bodices that are adored
by celebrities."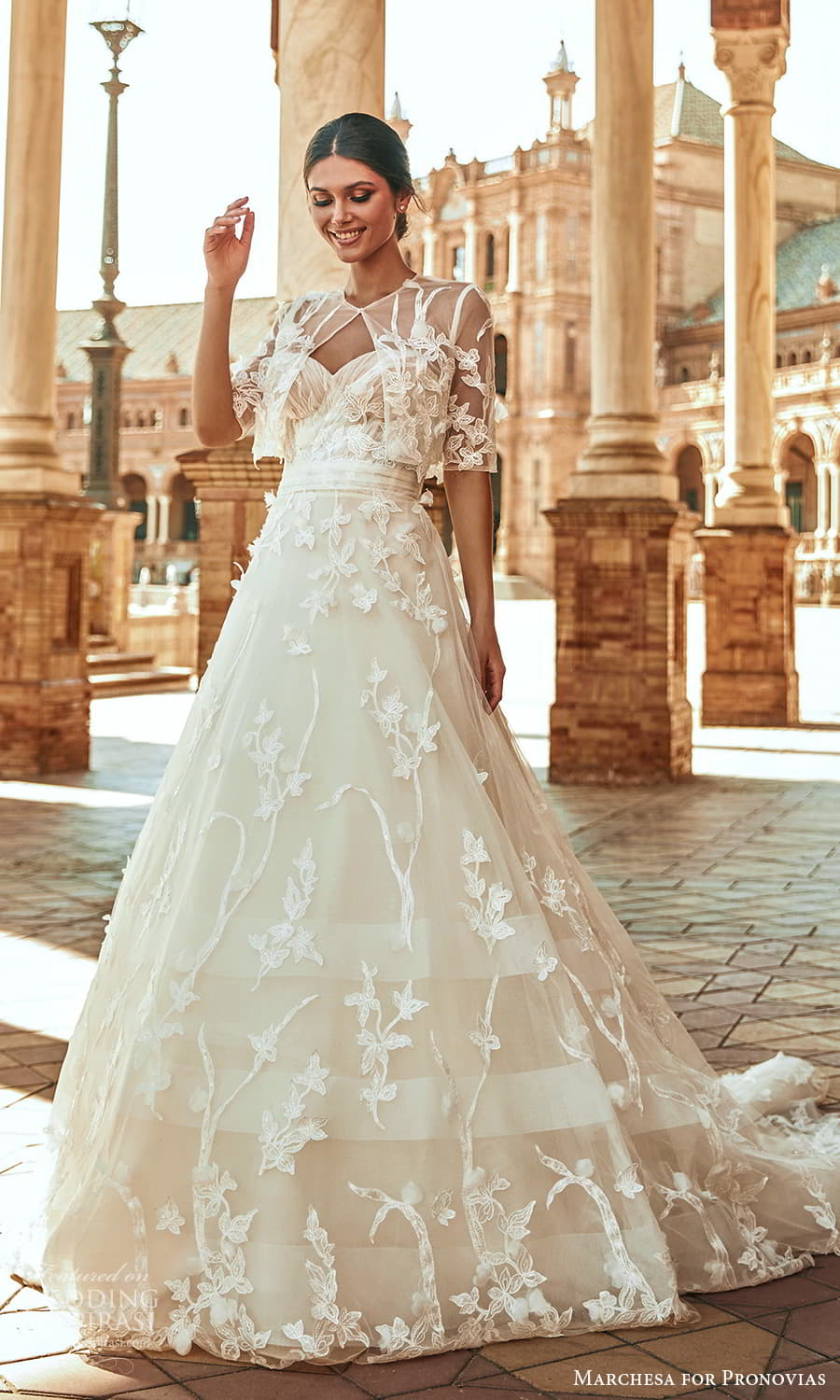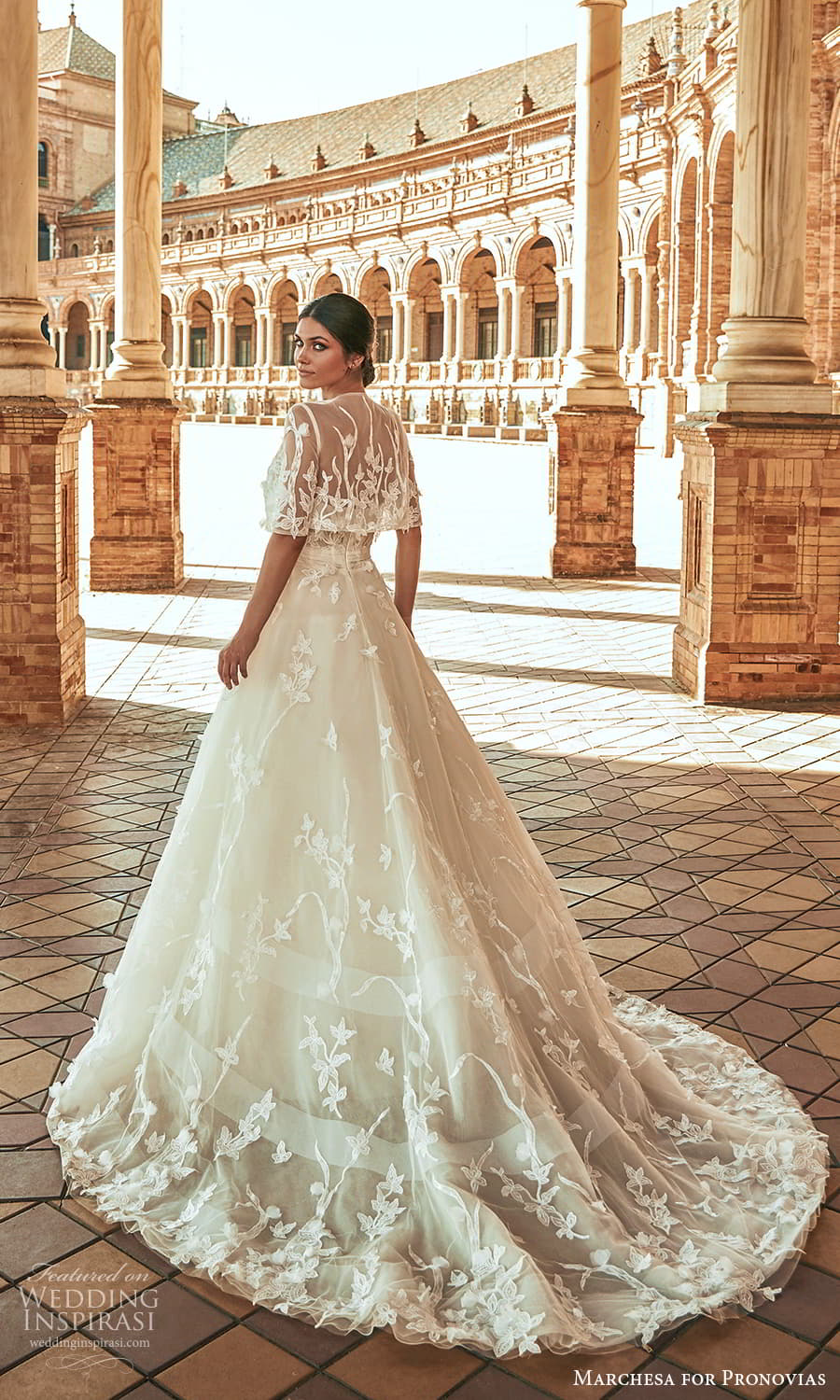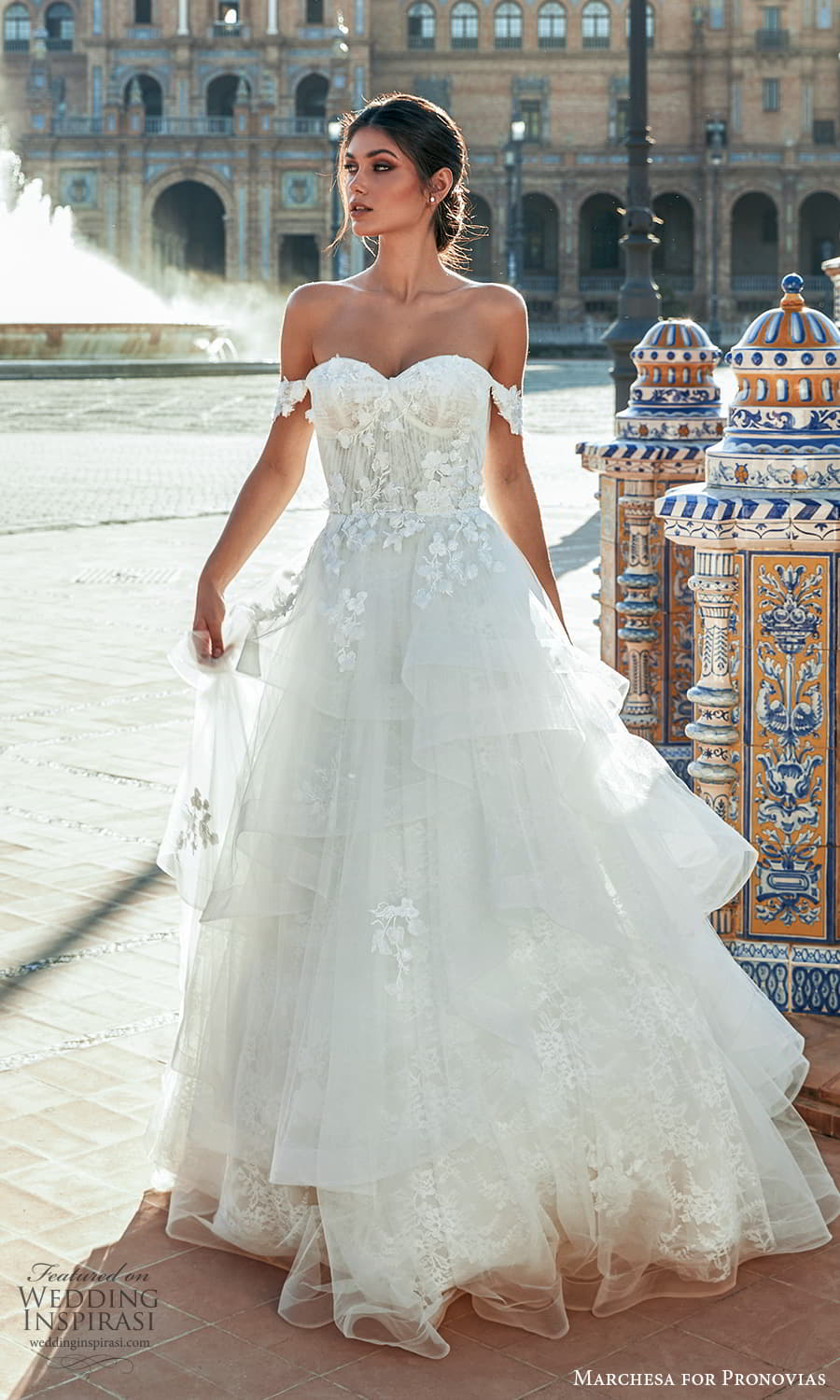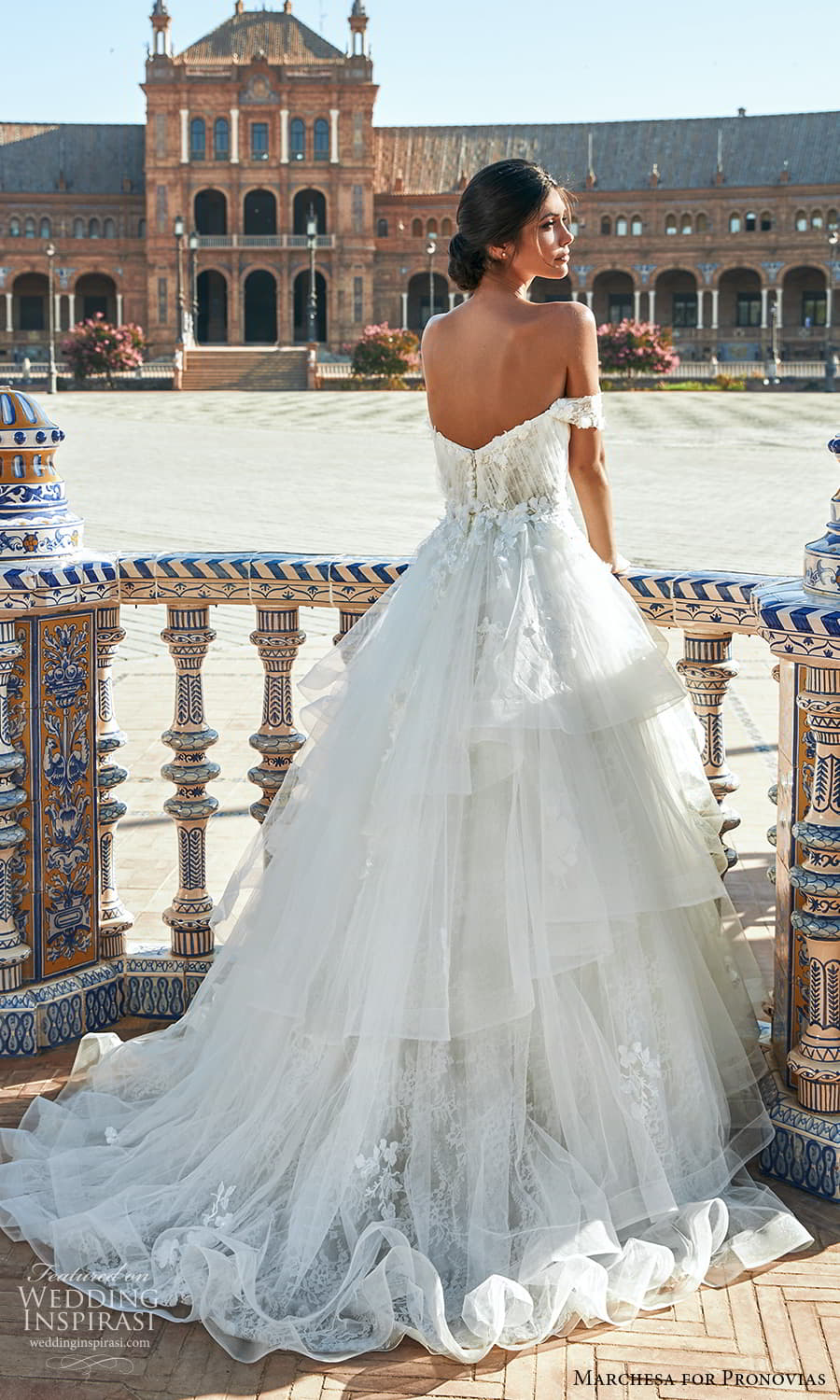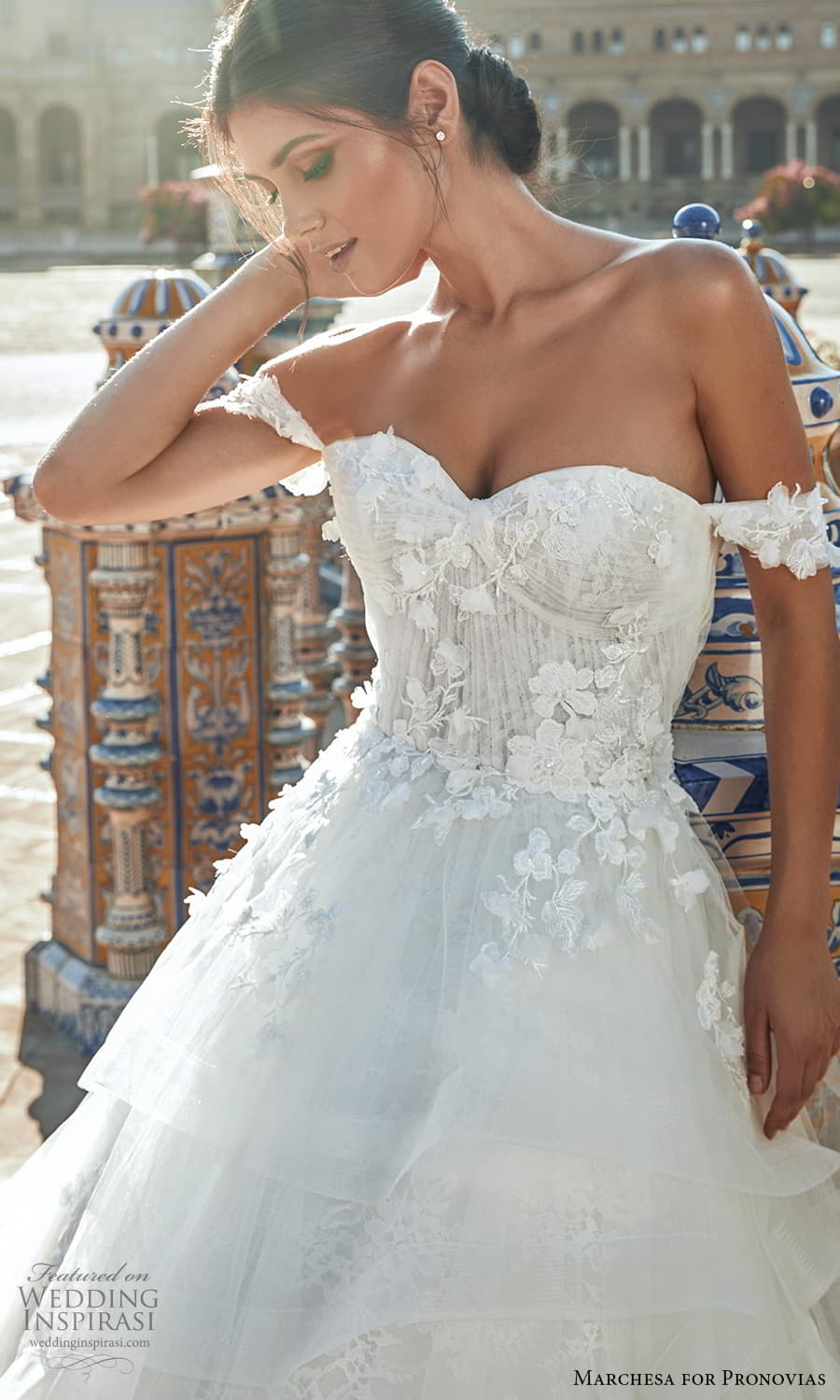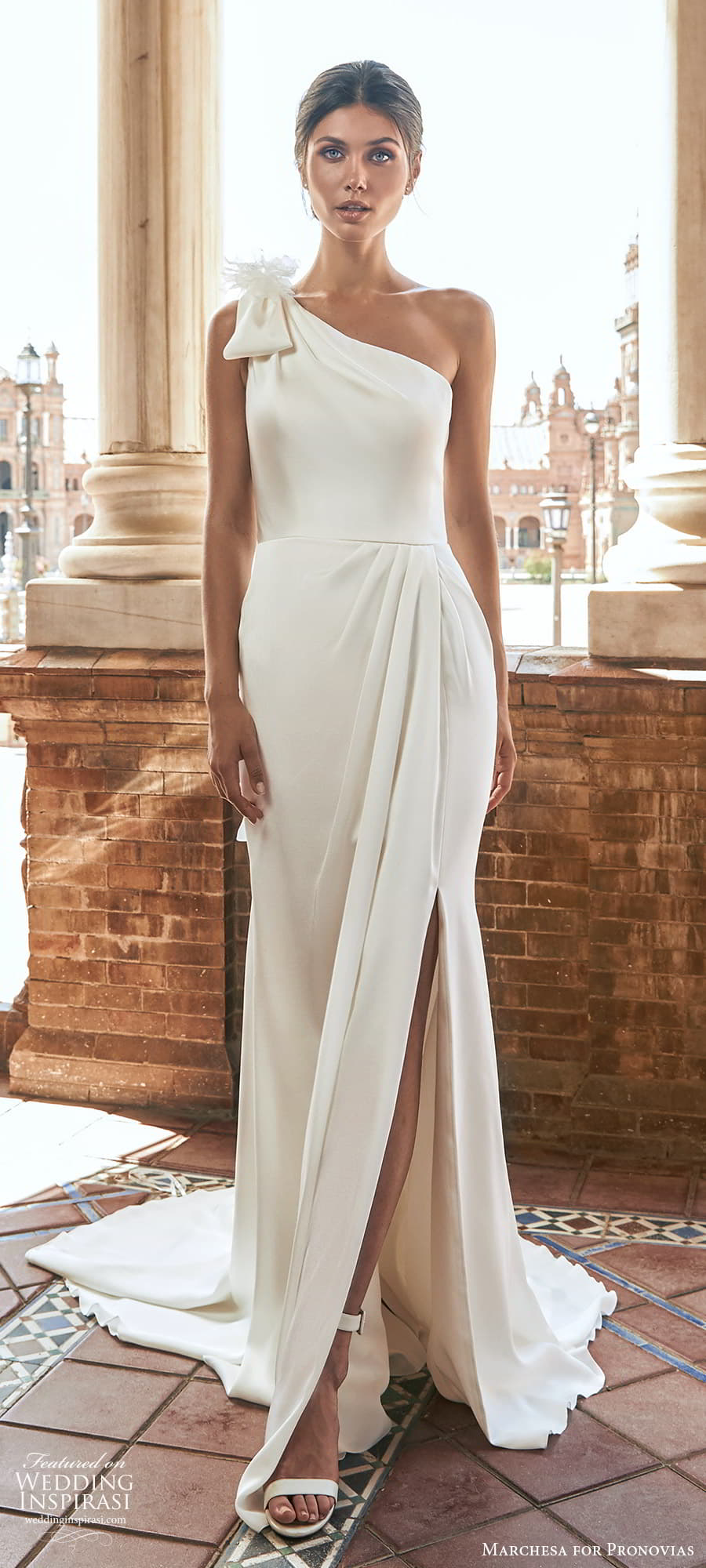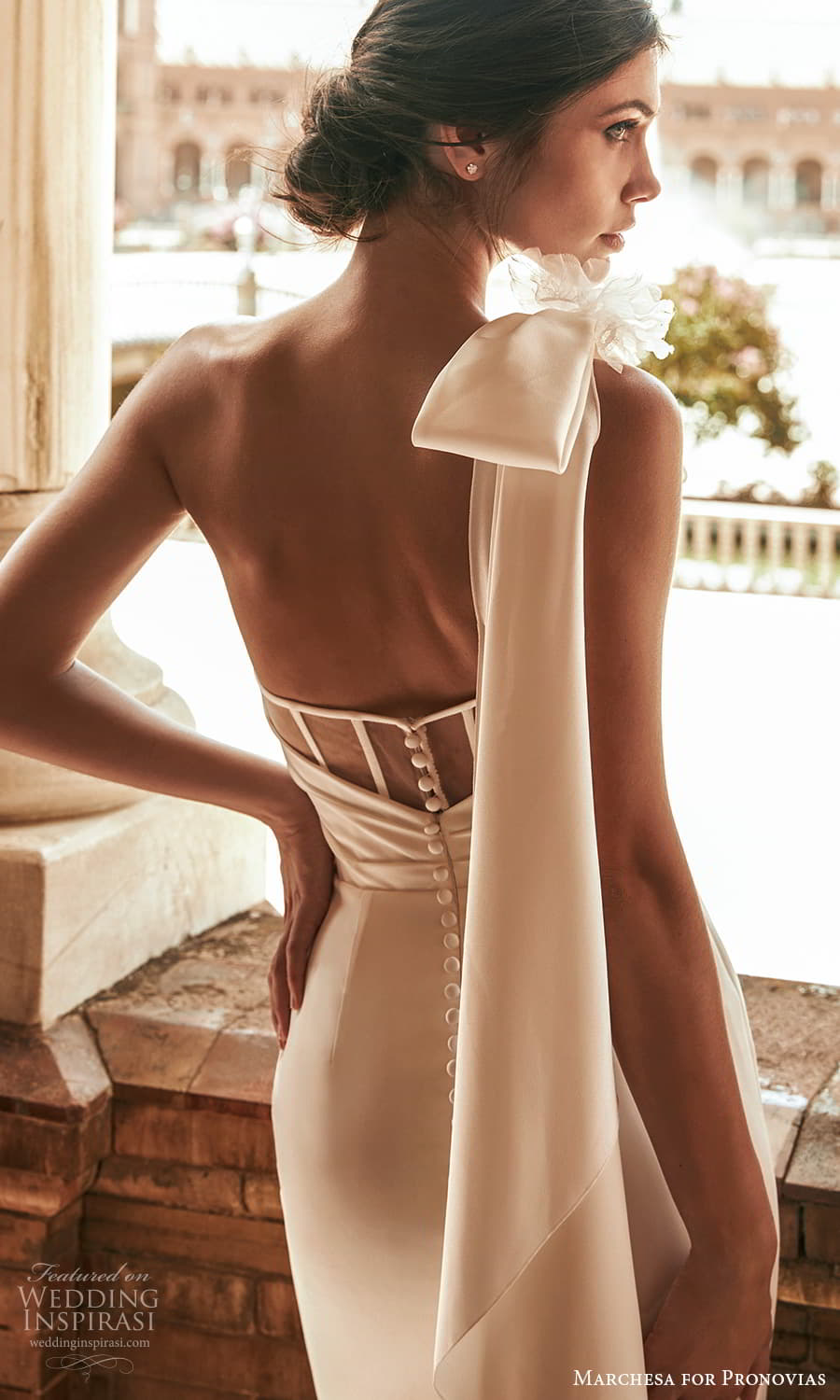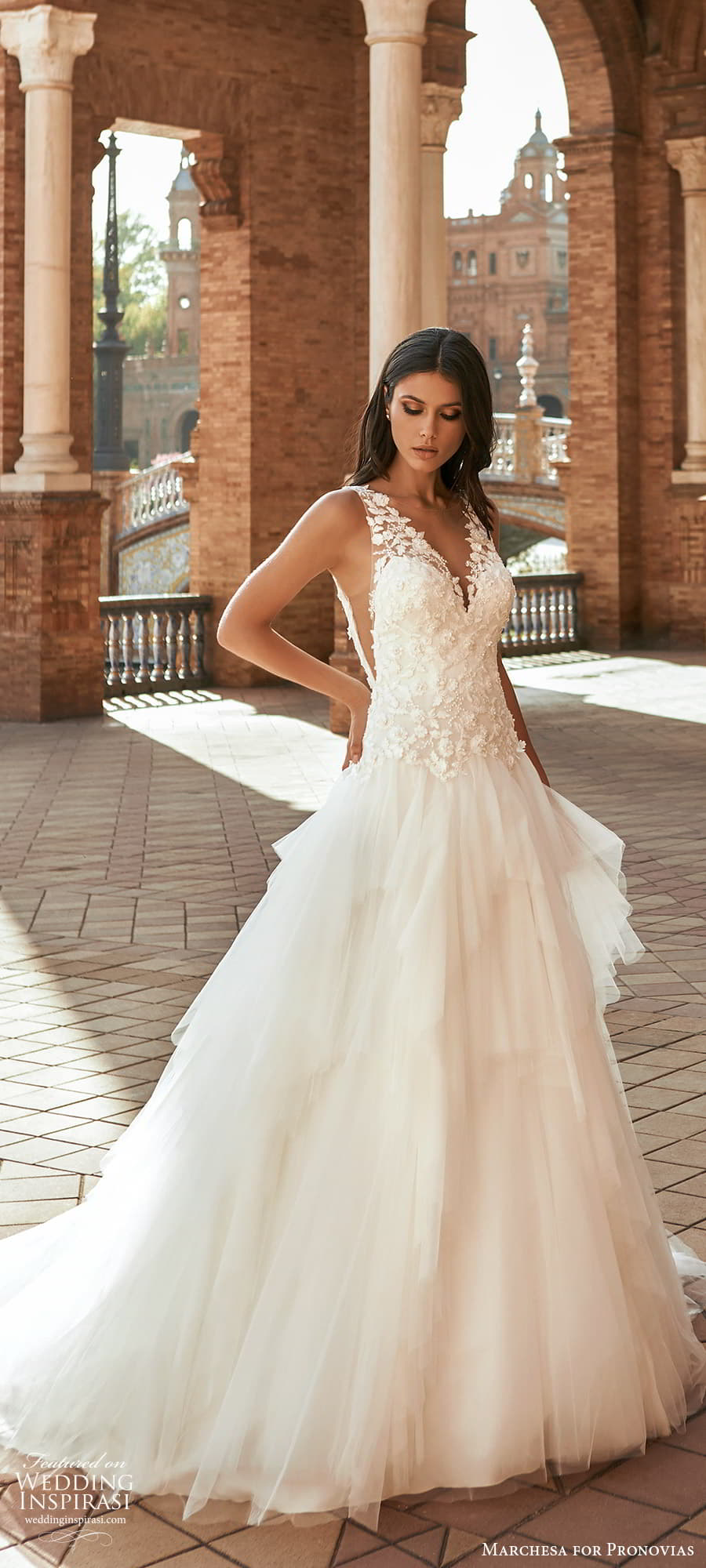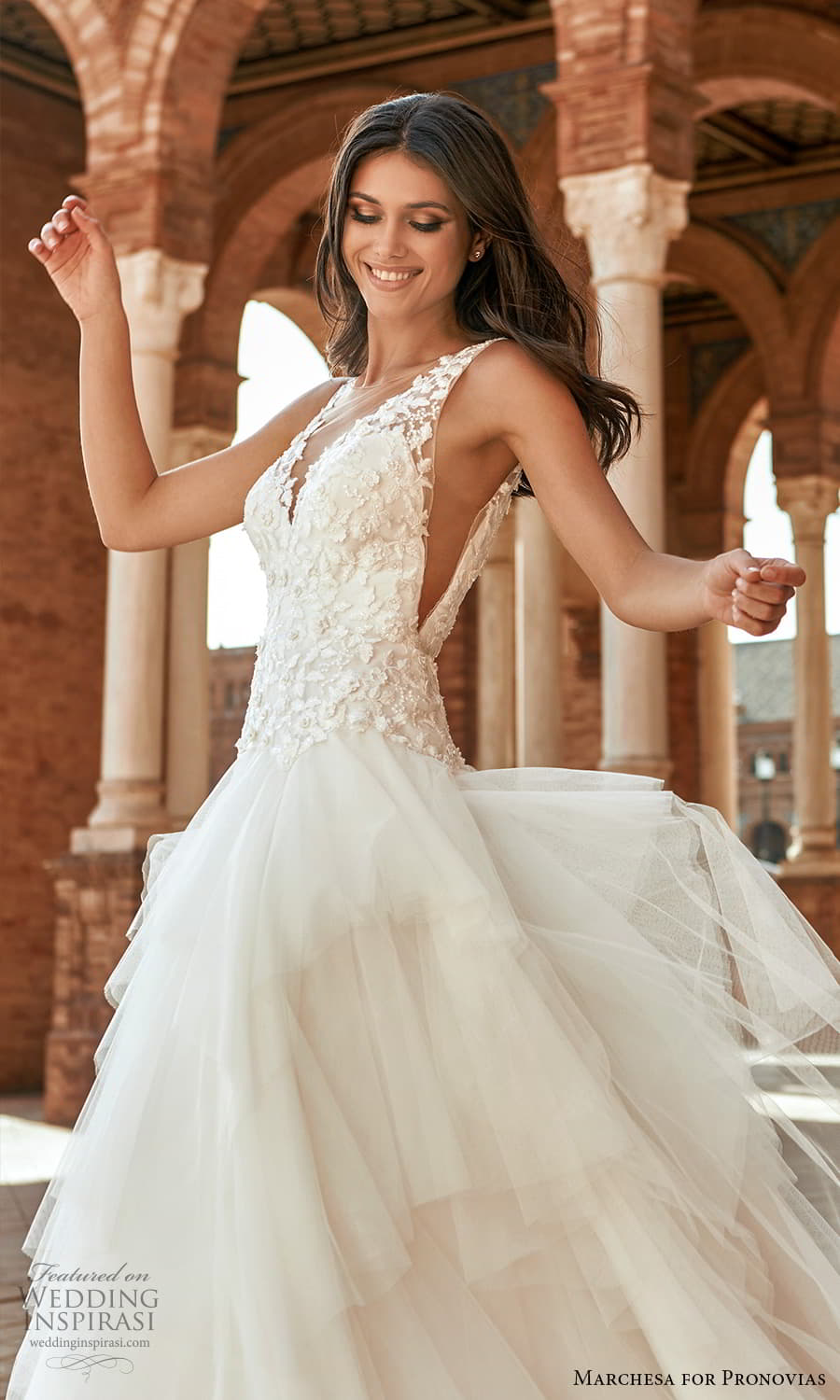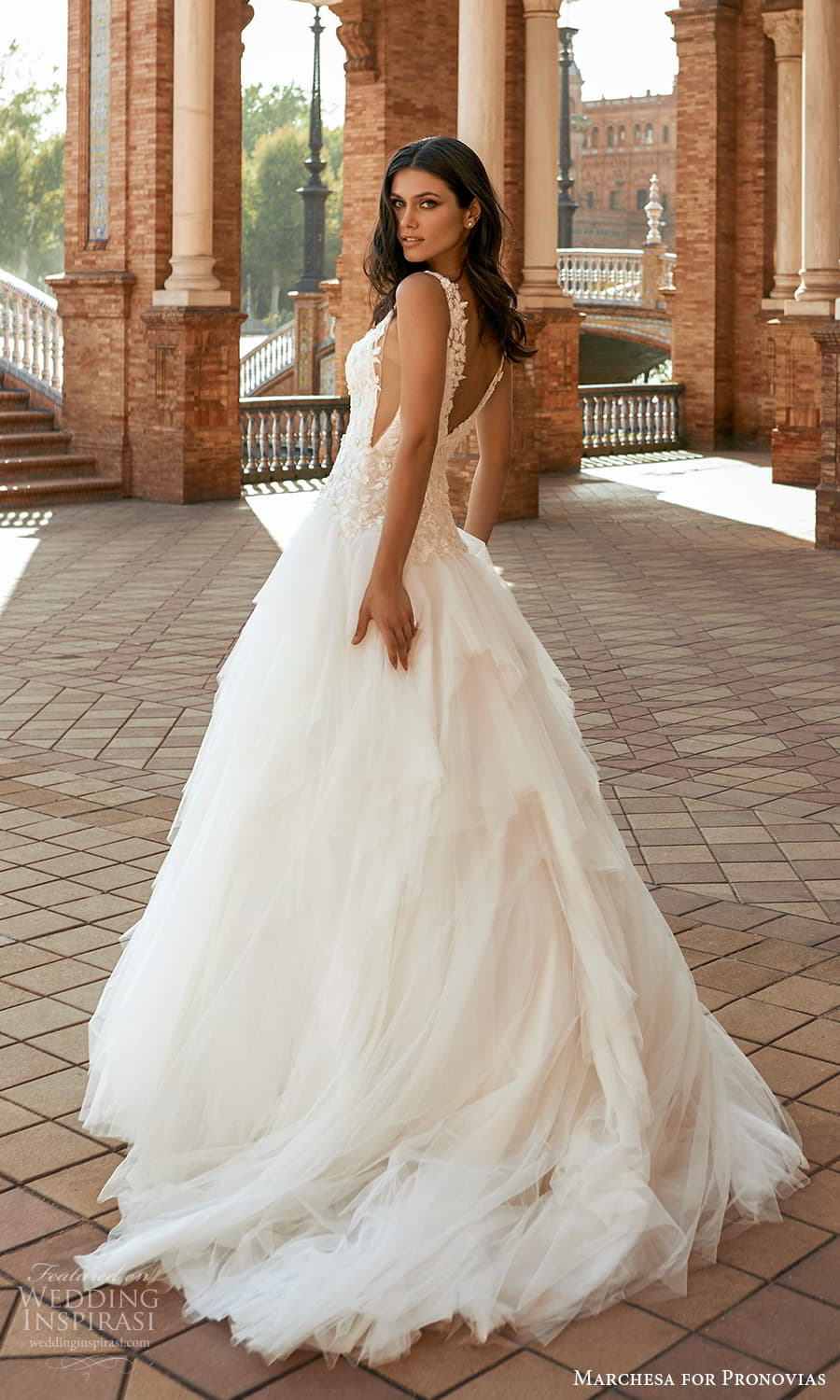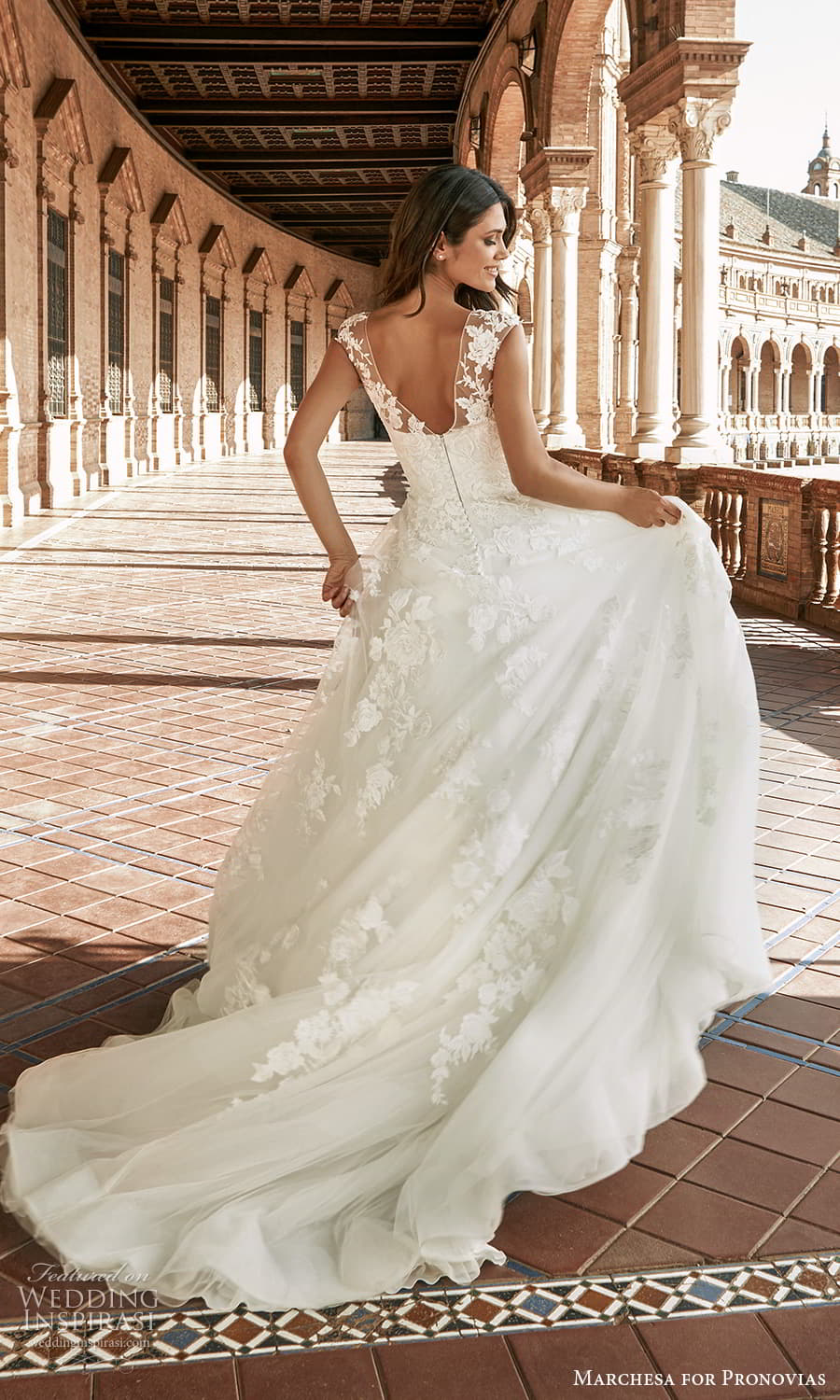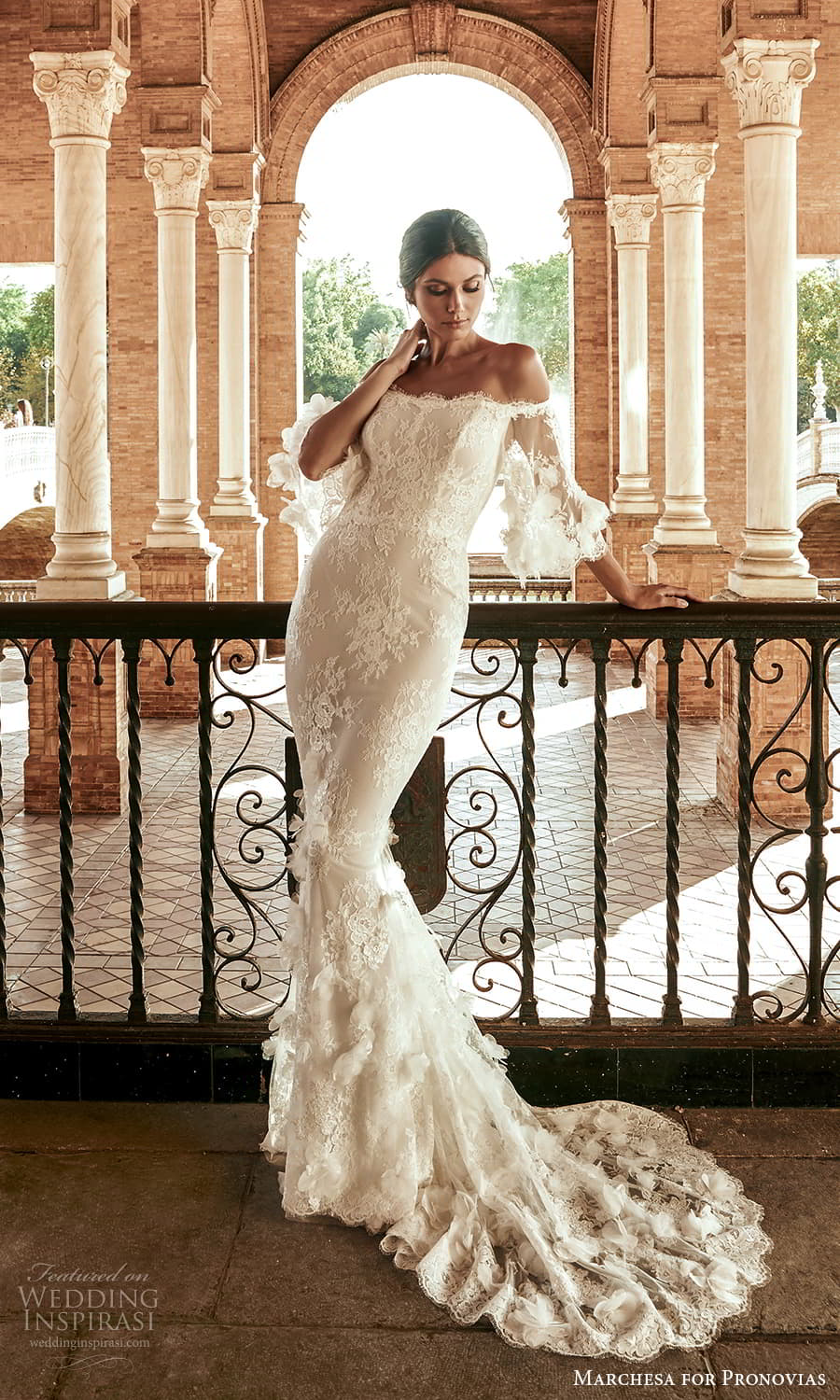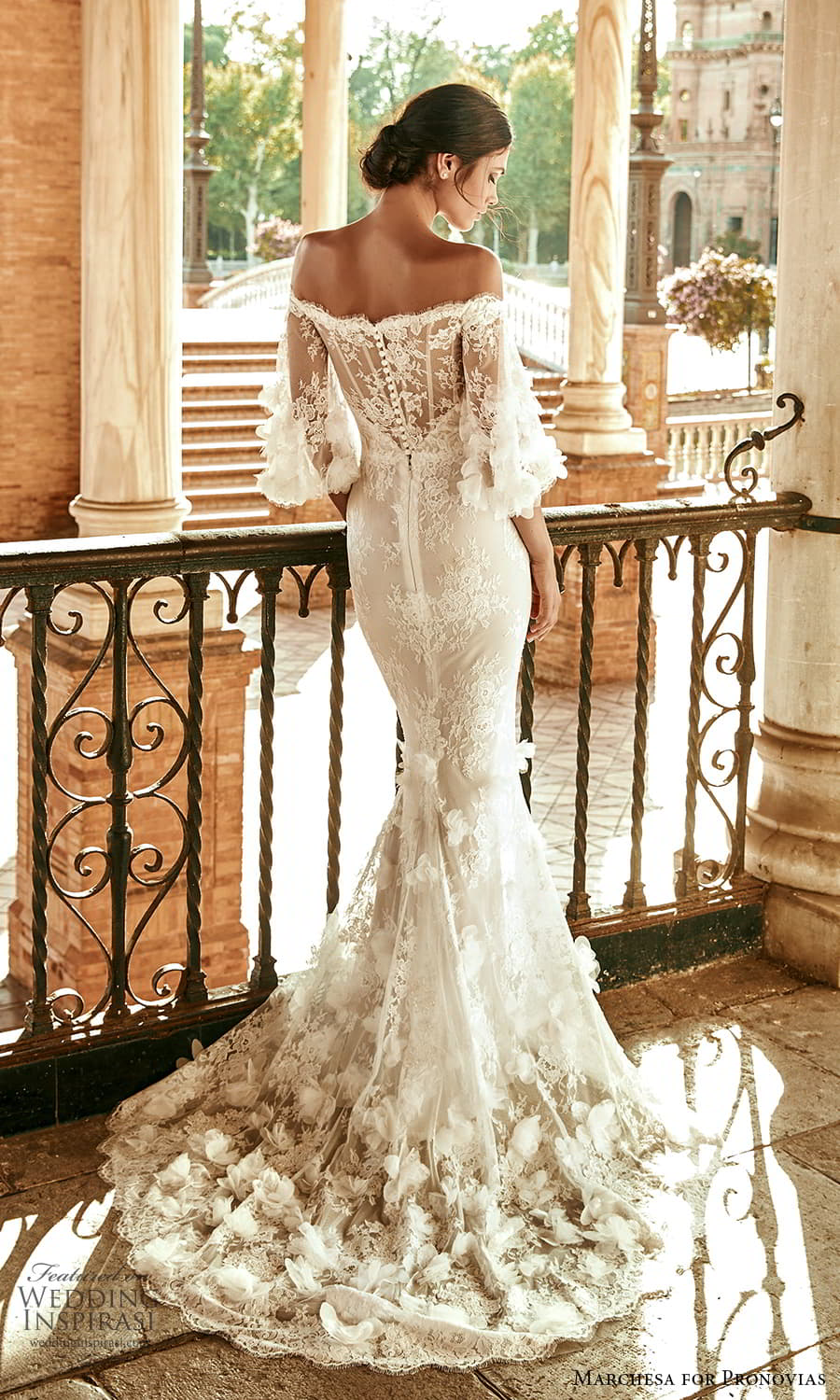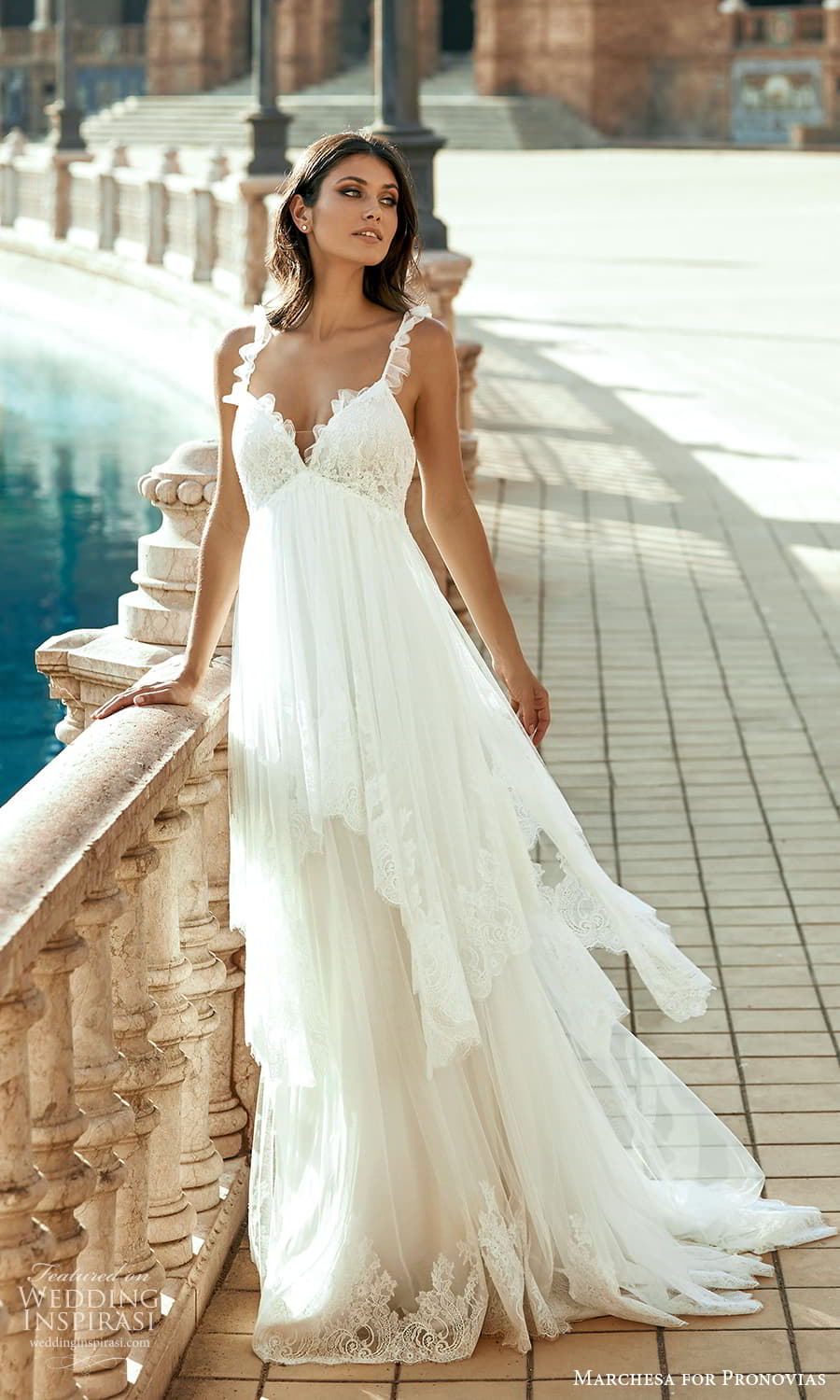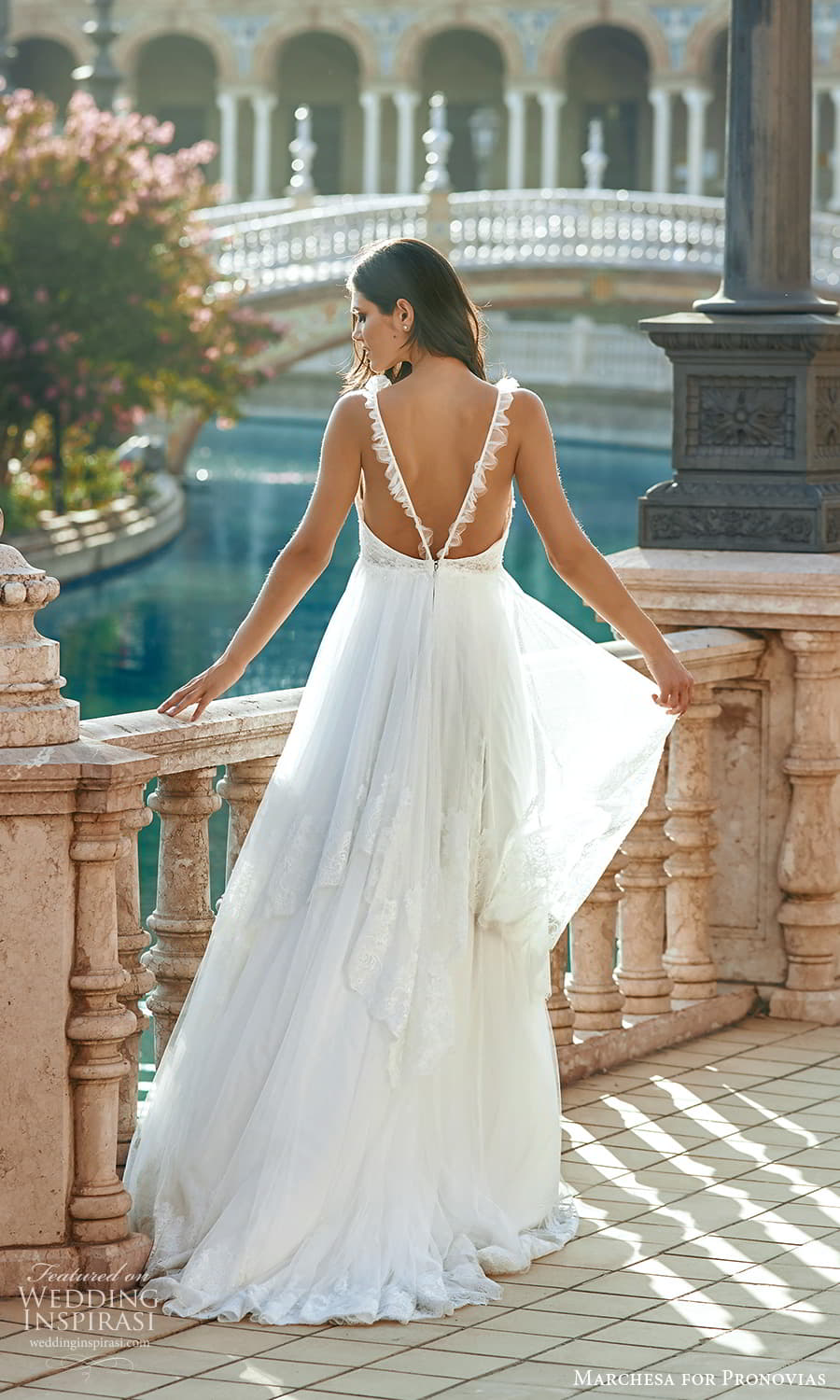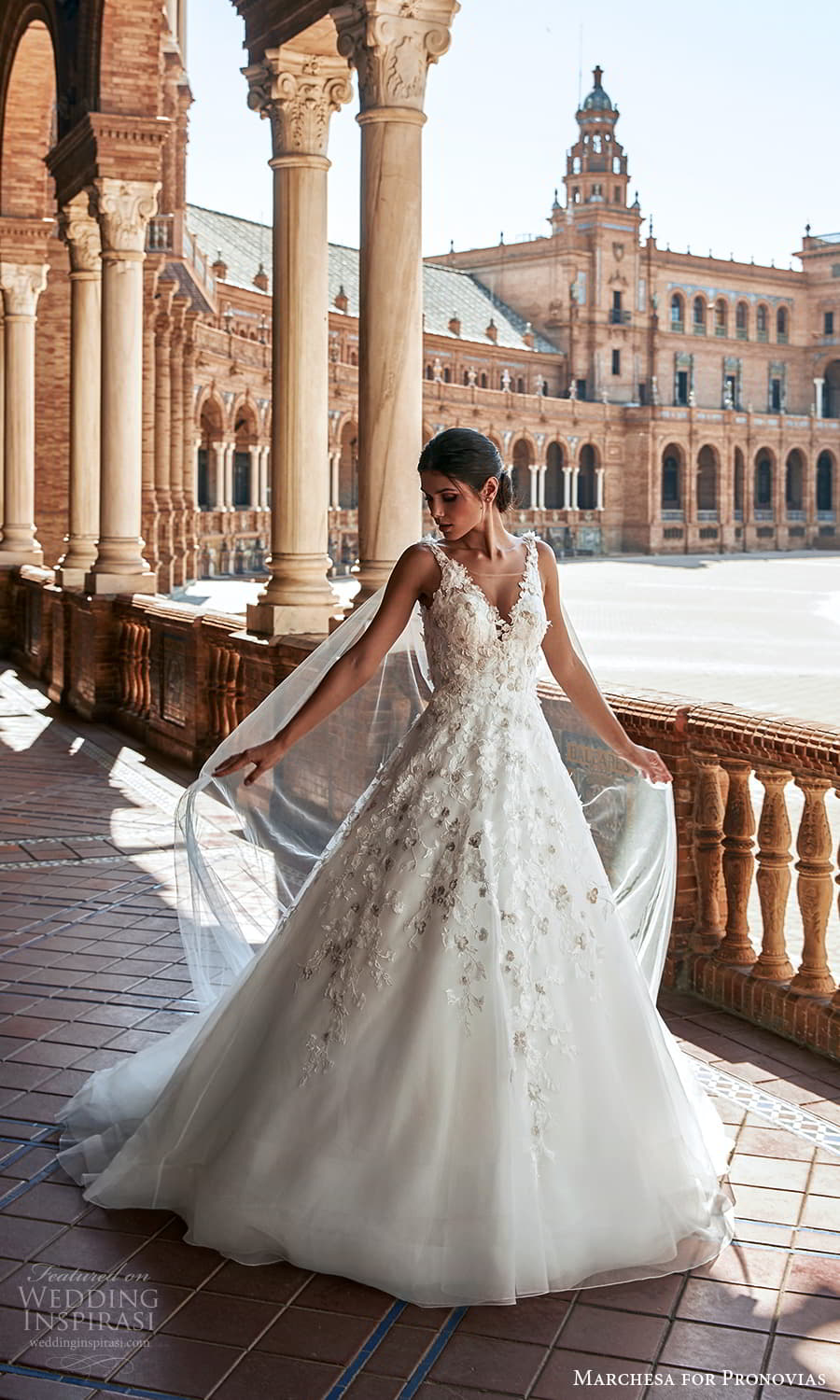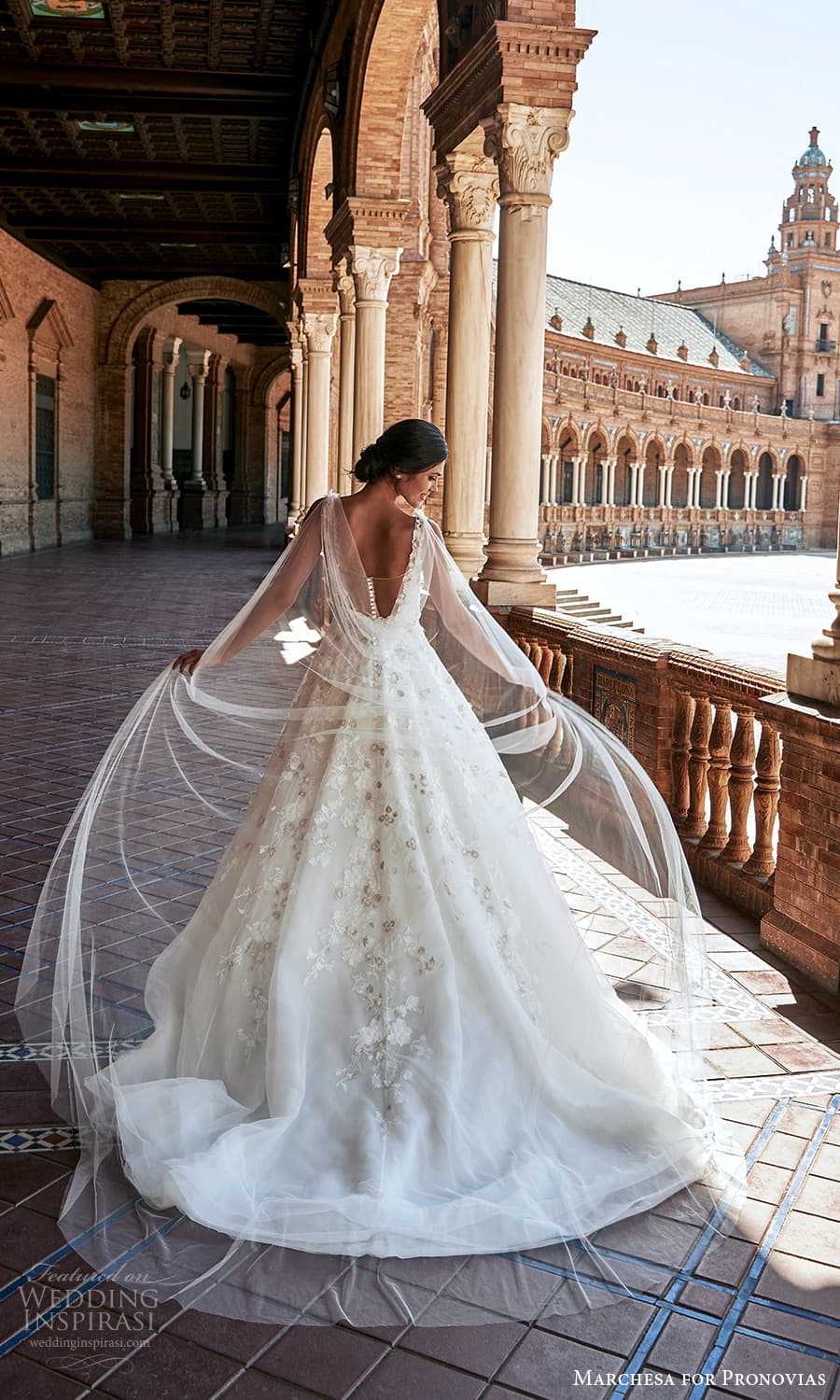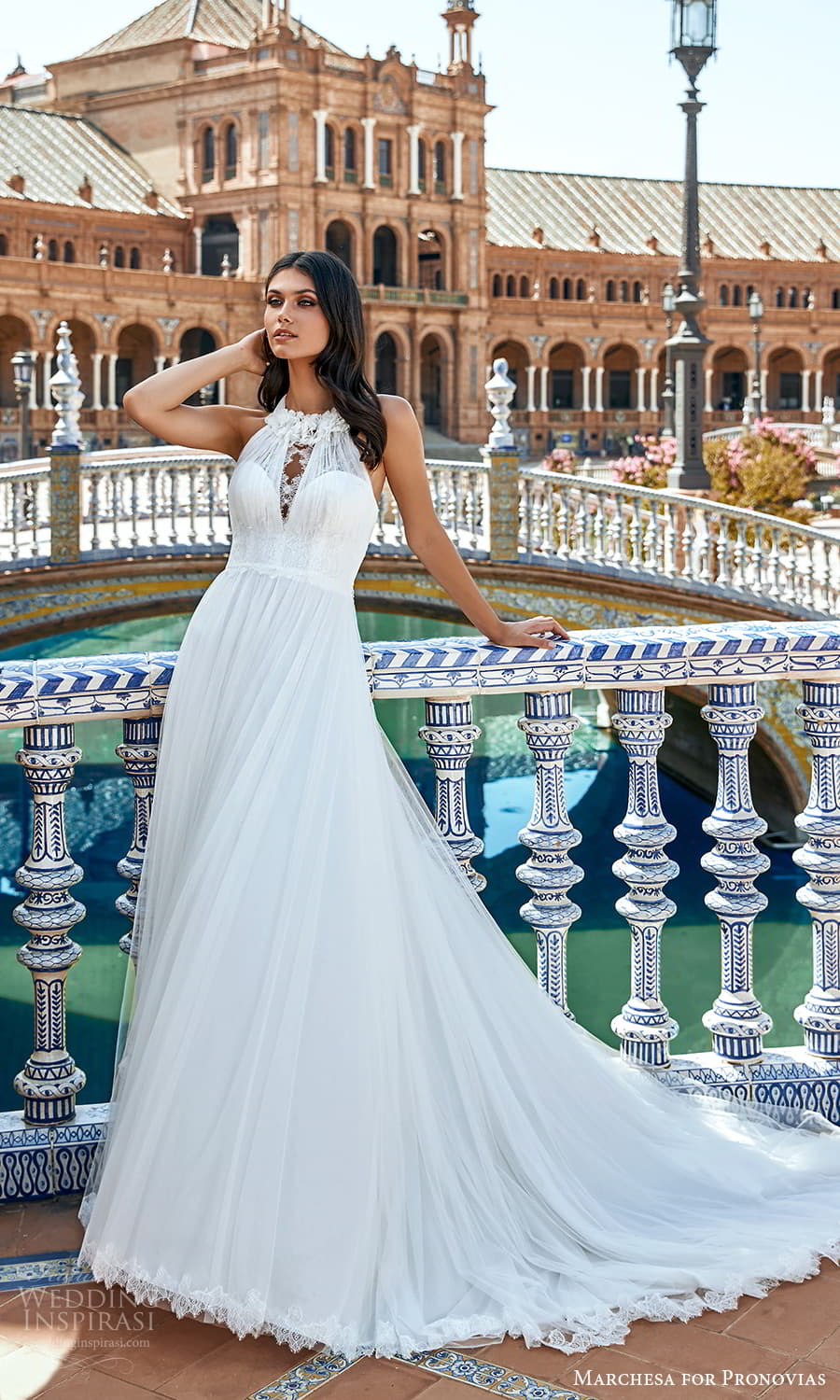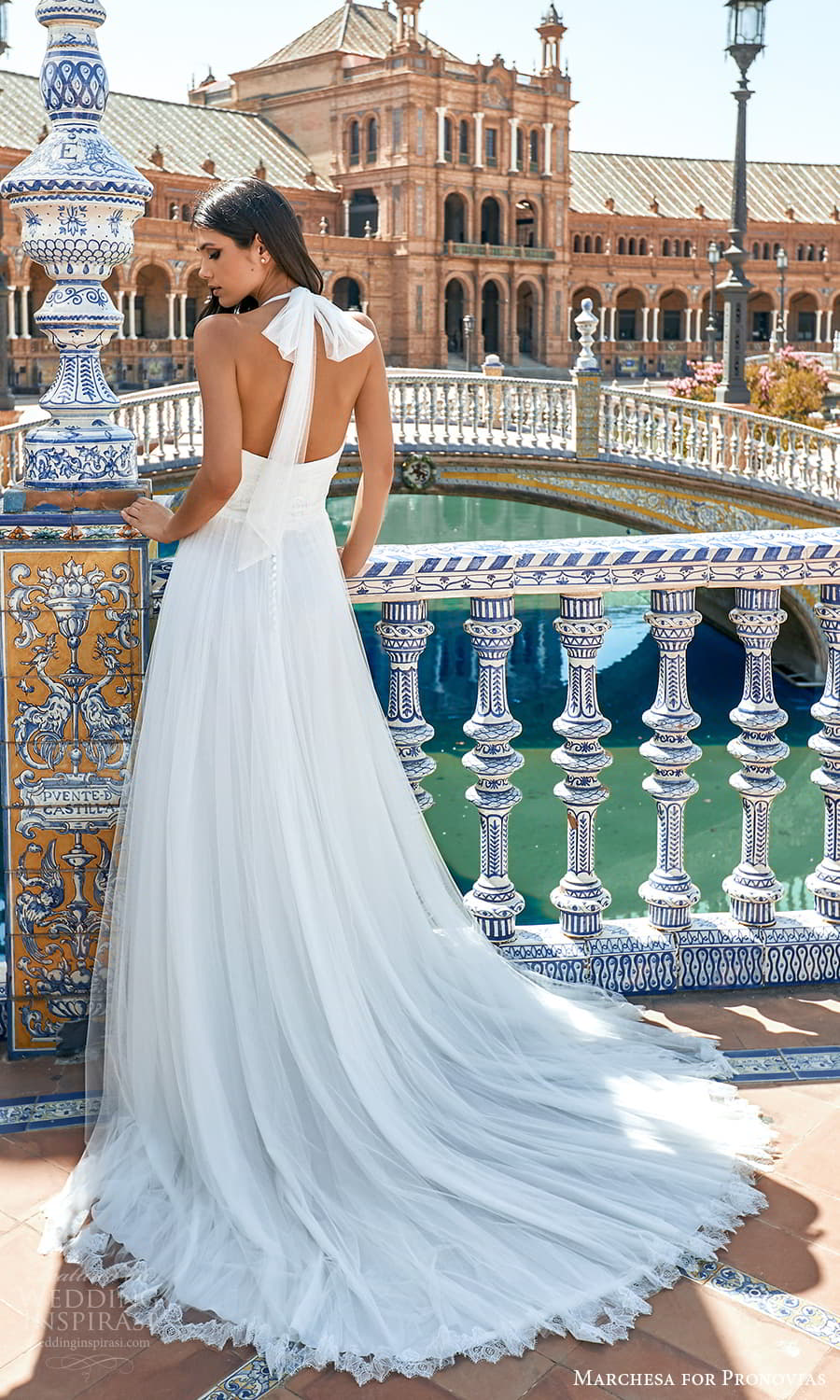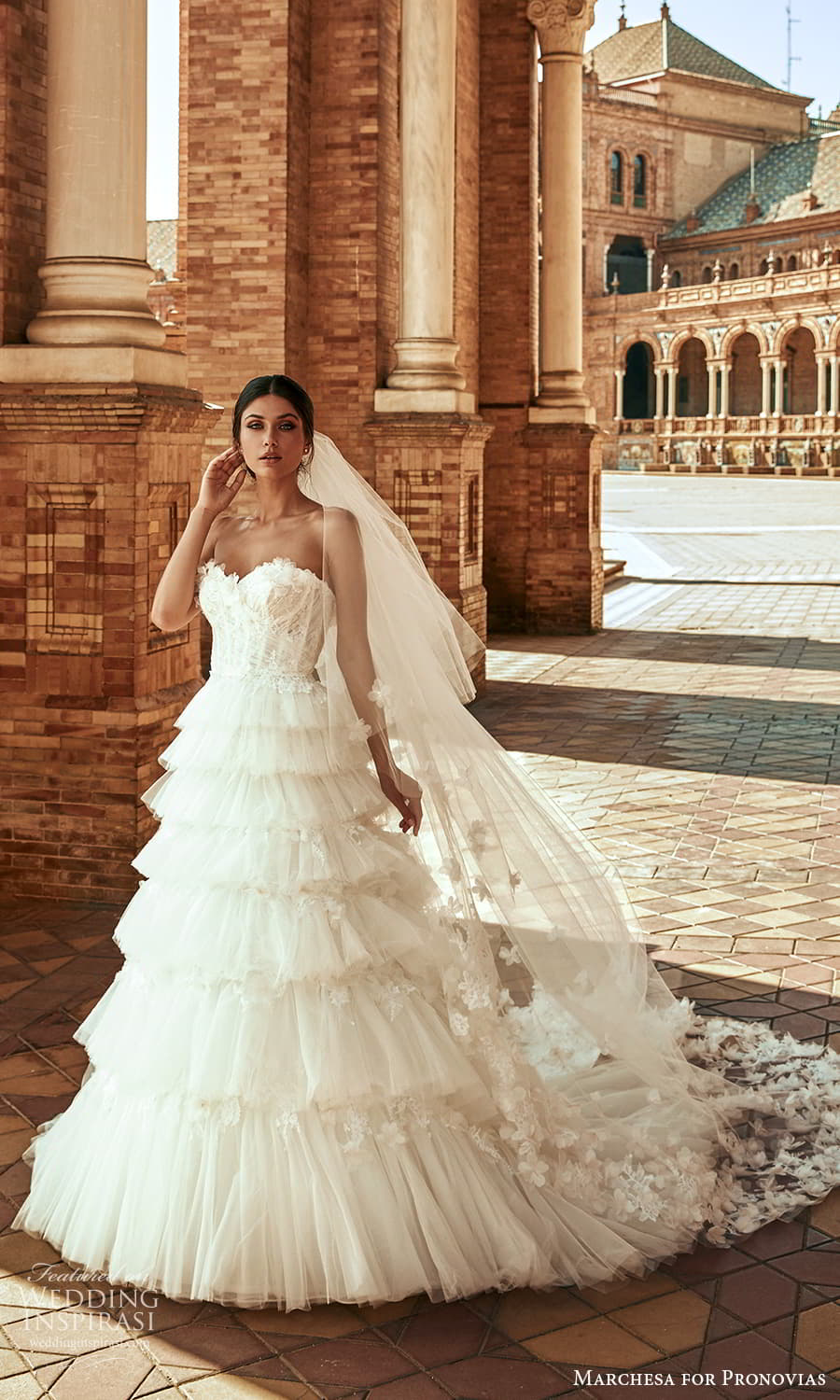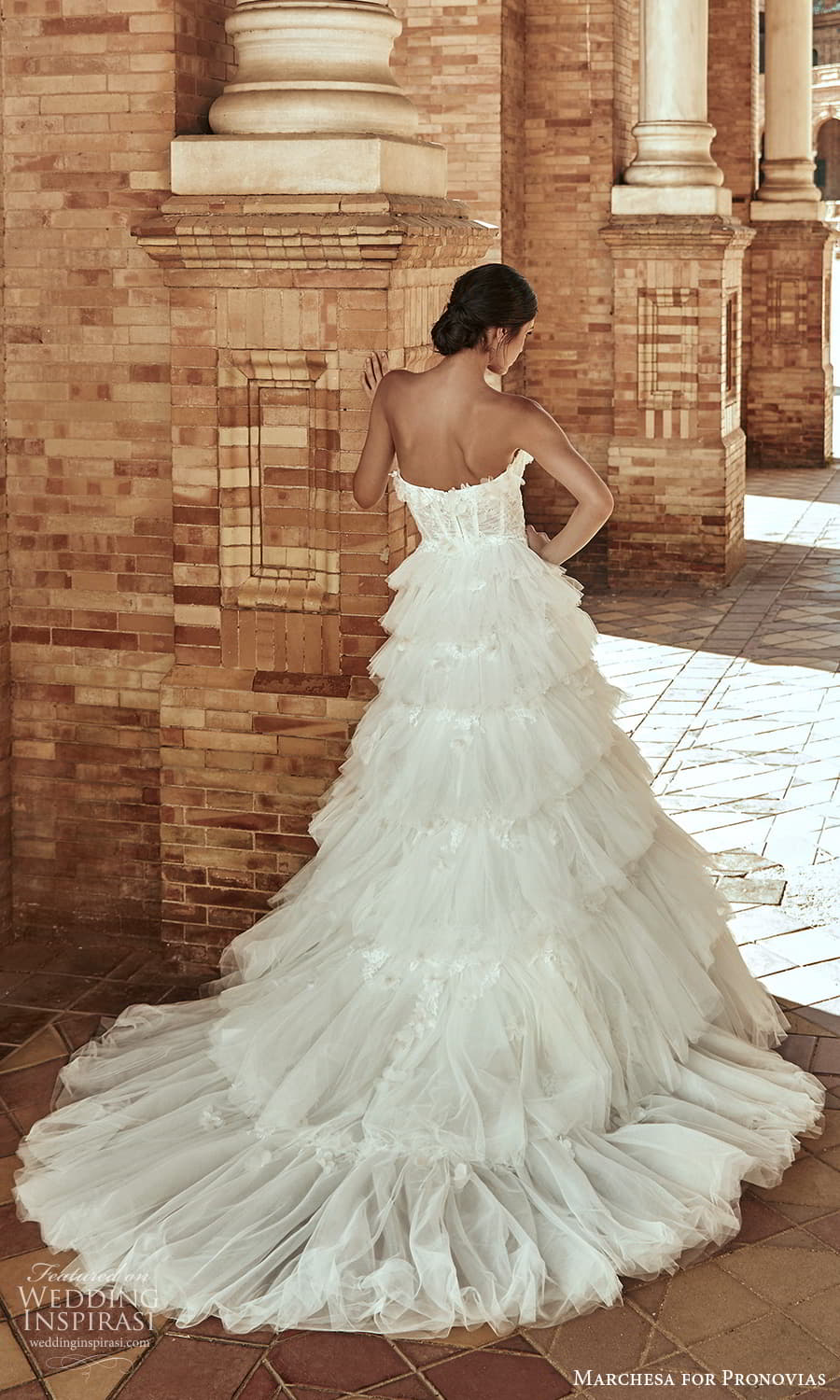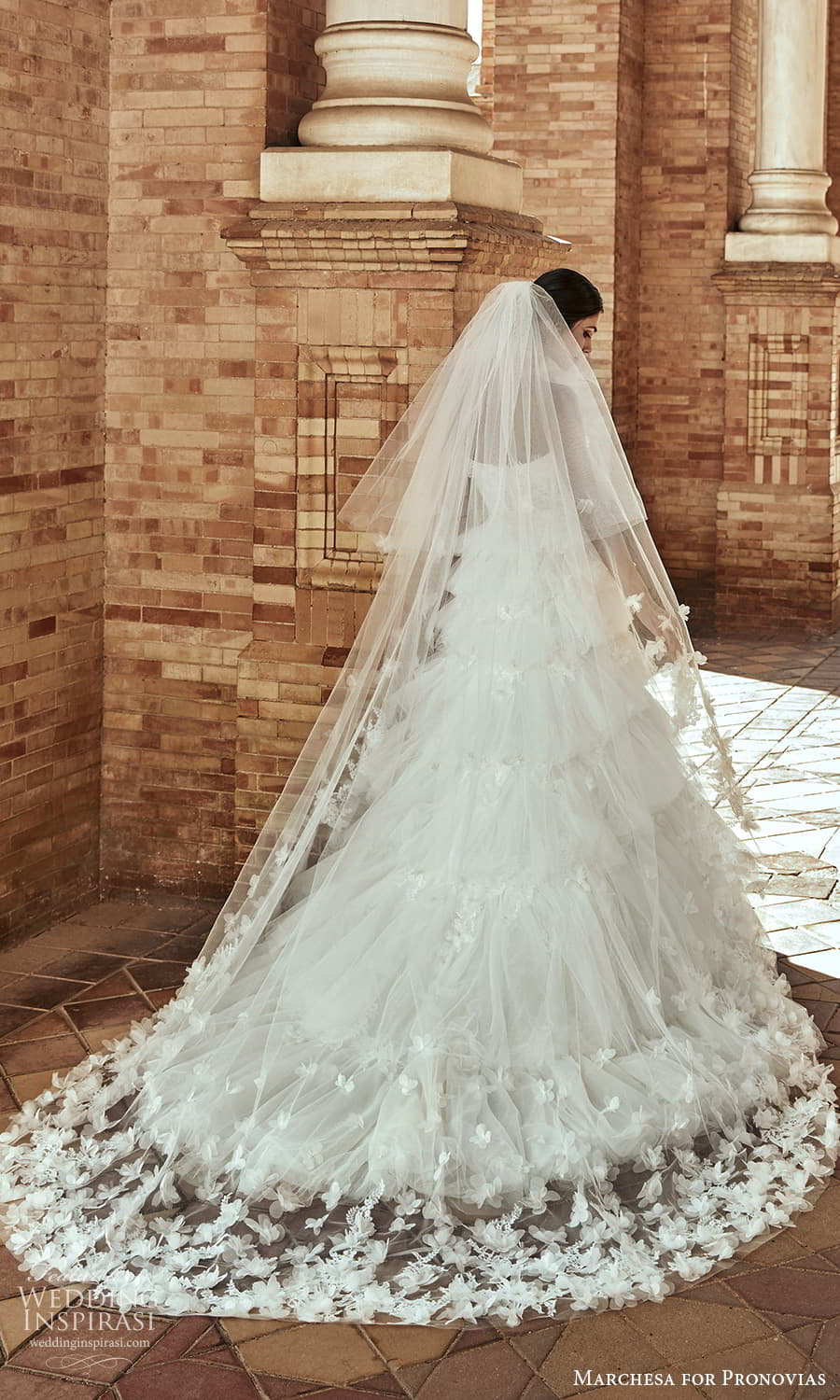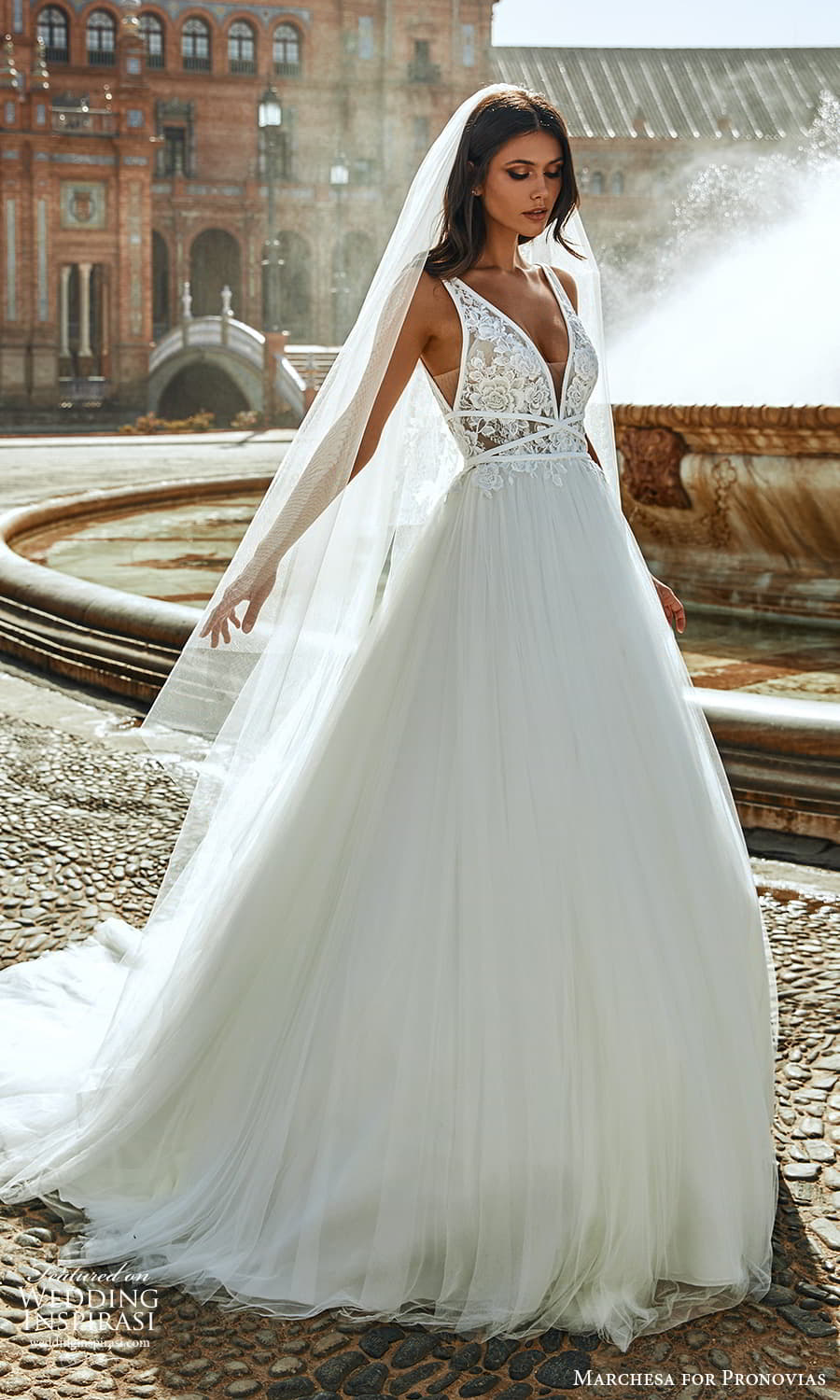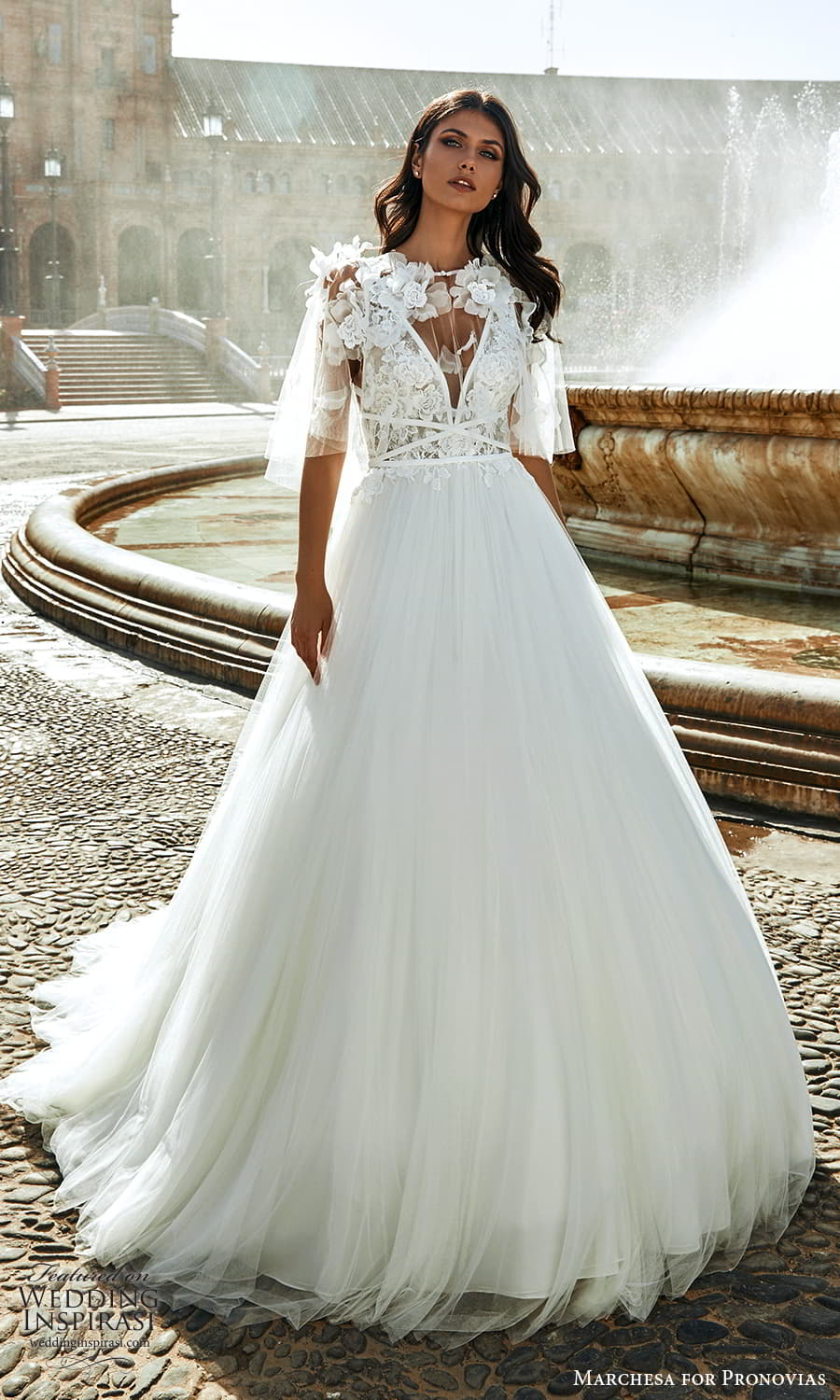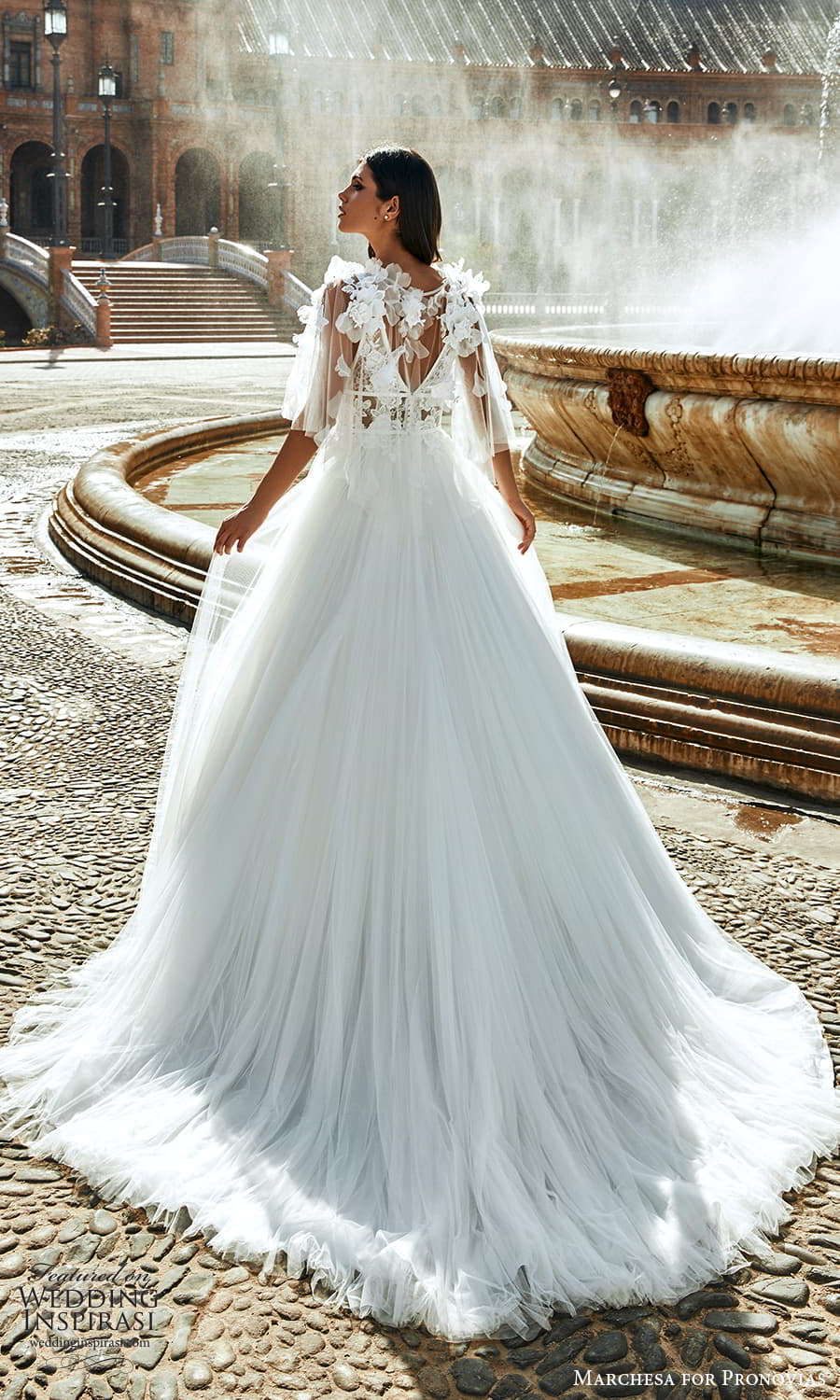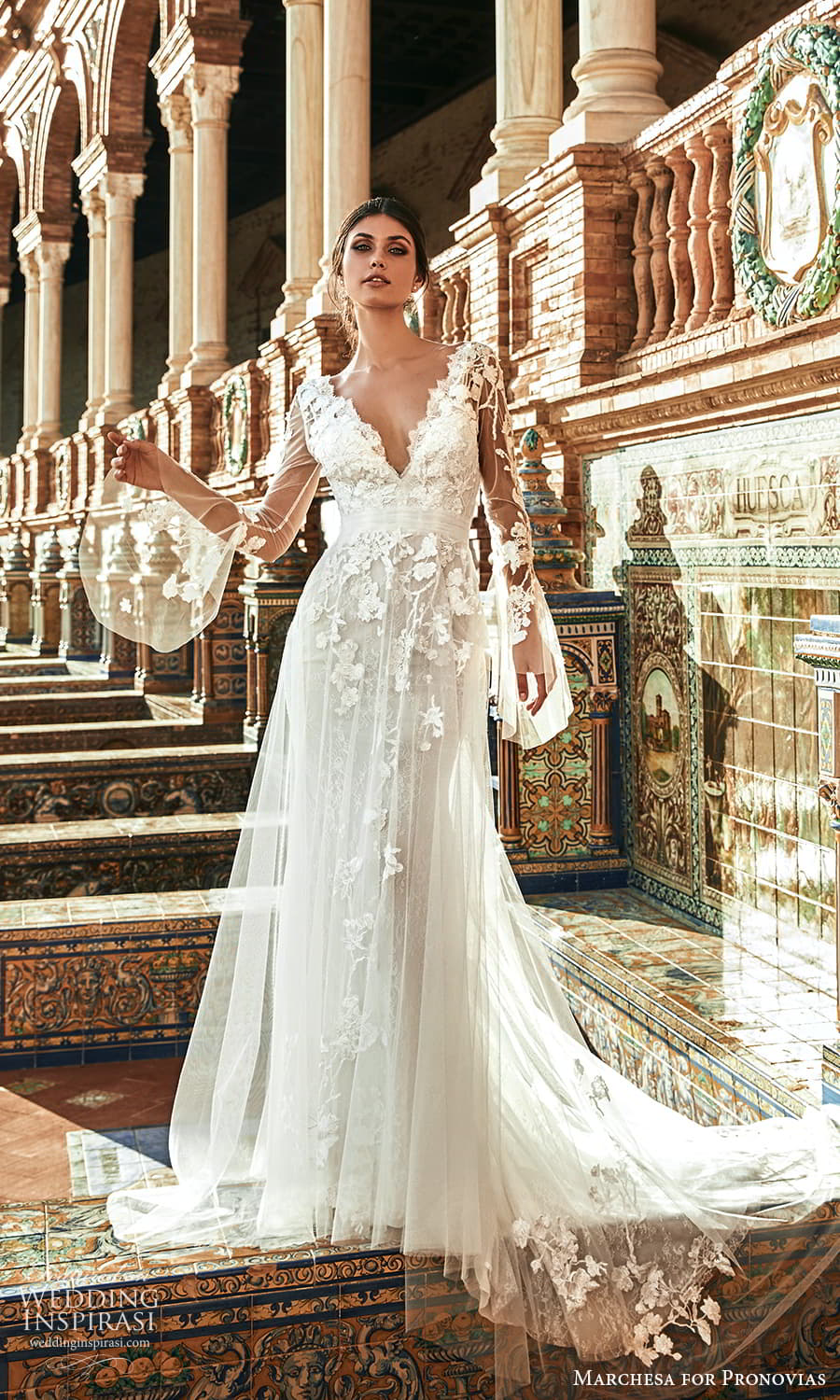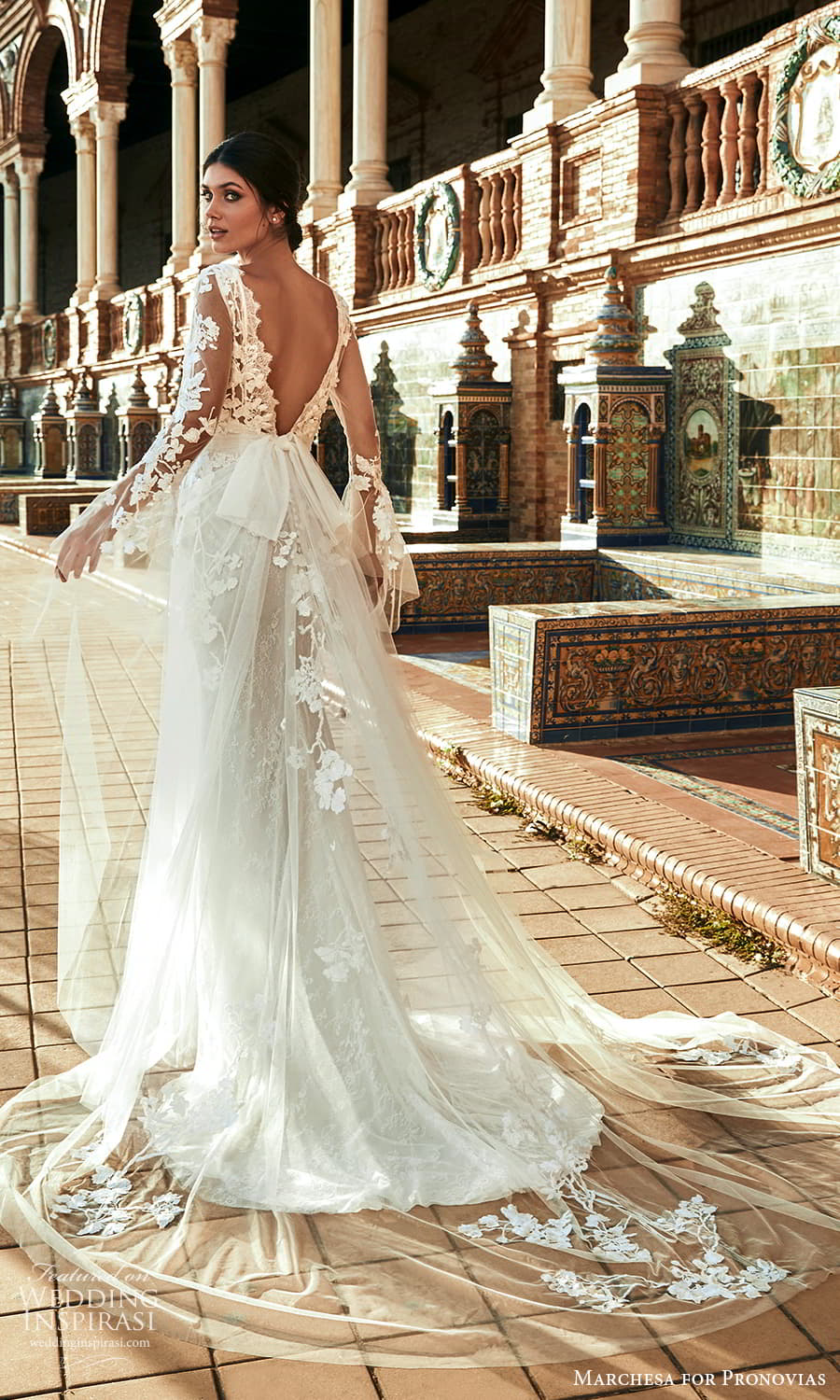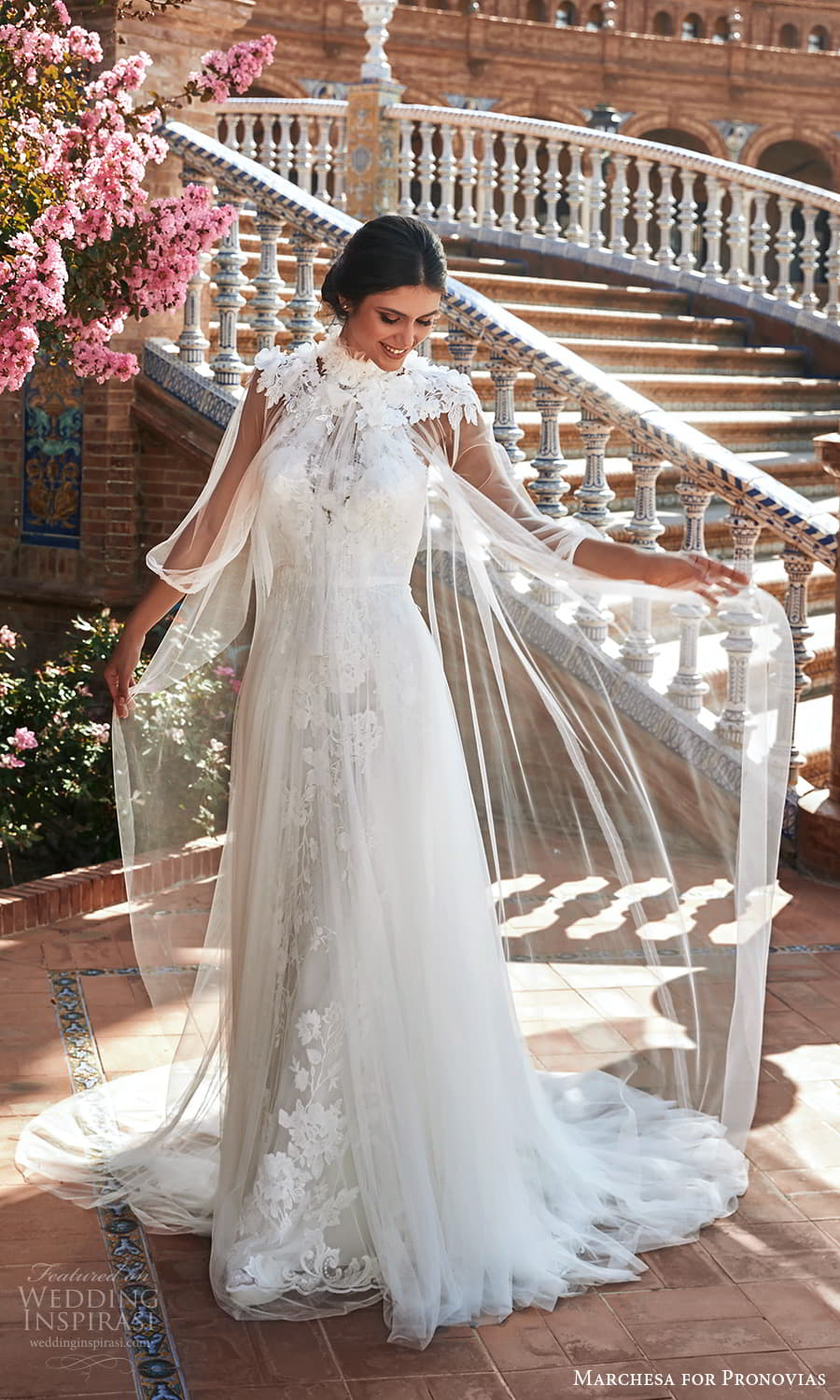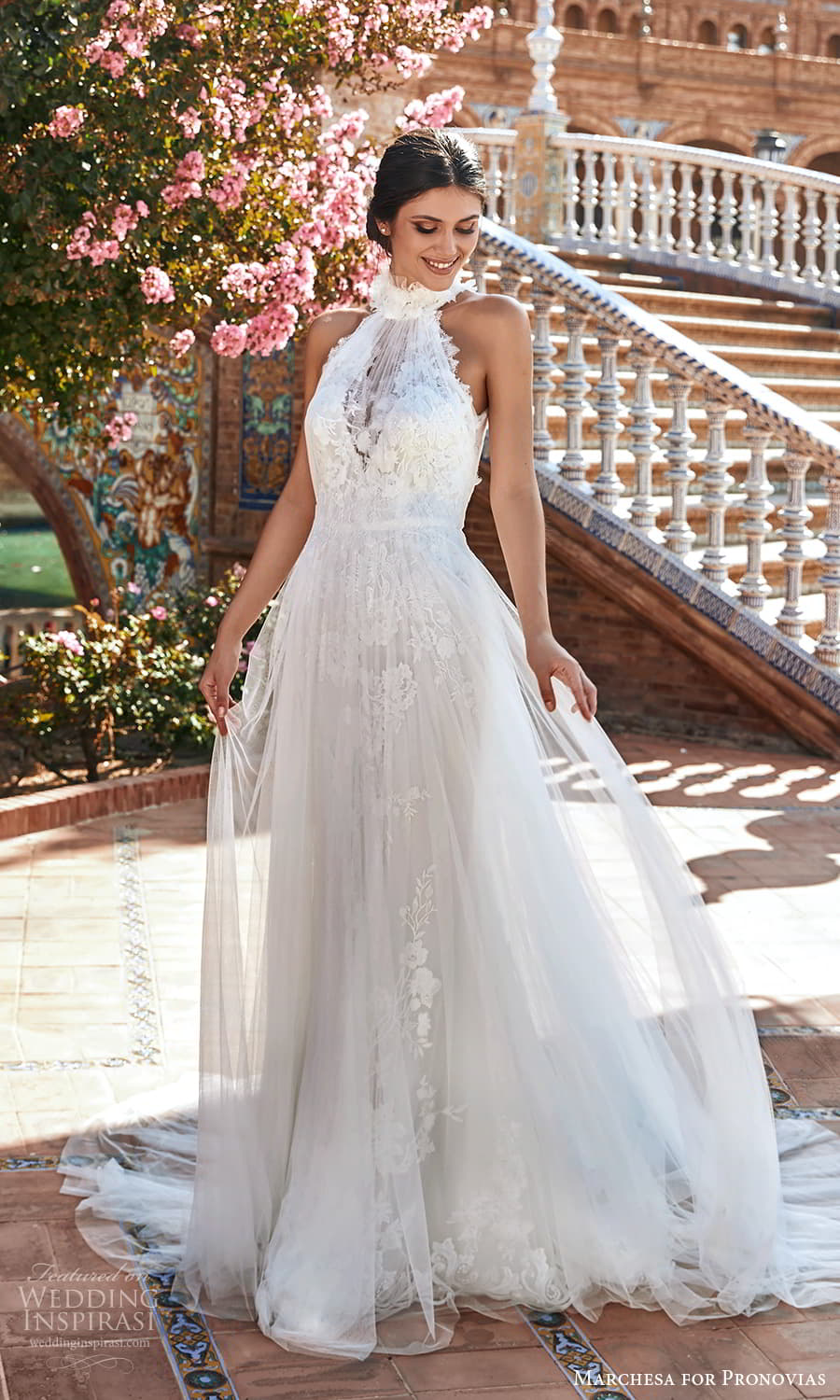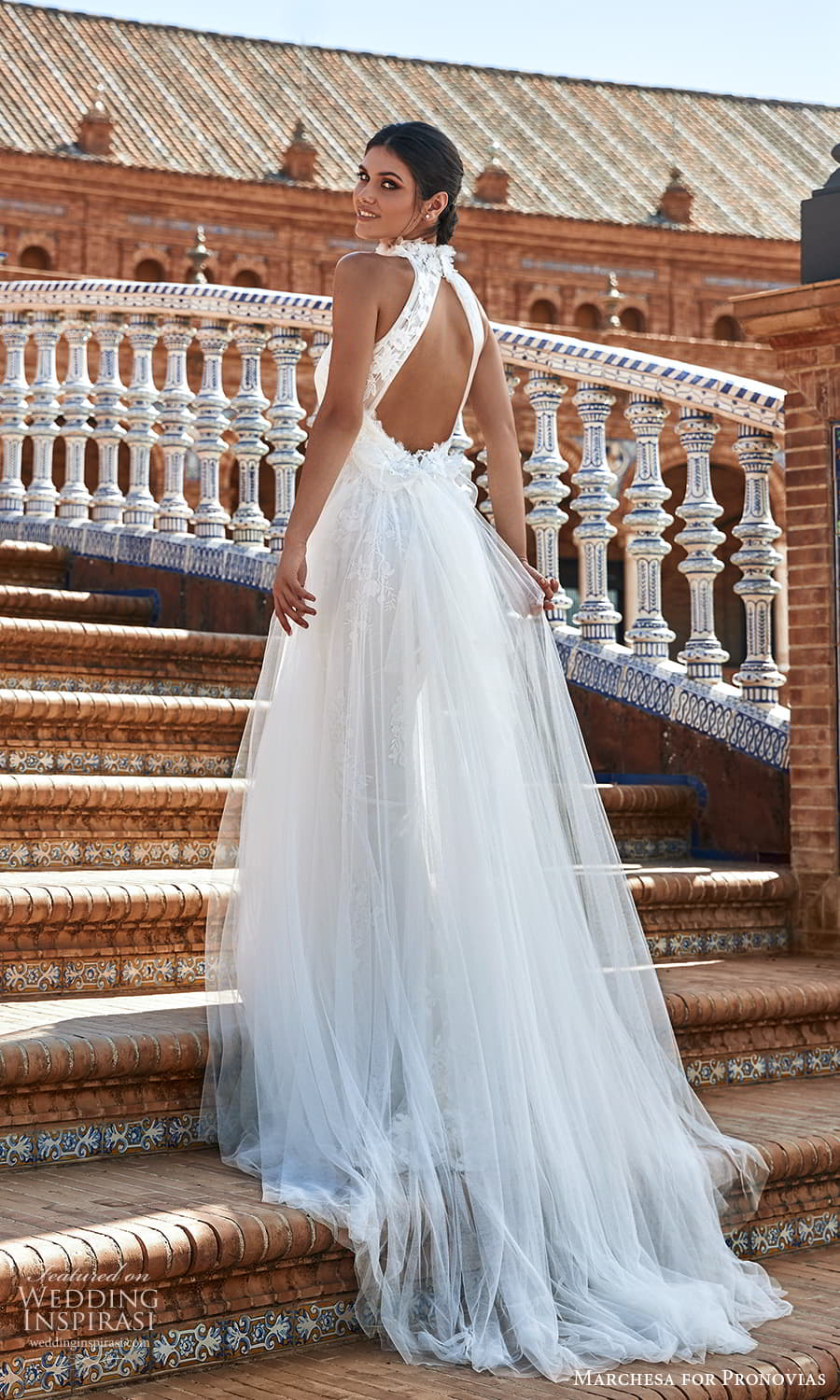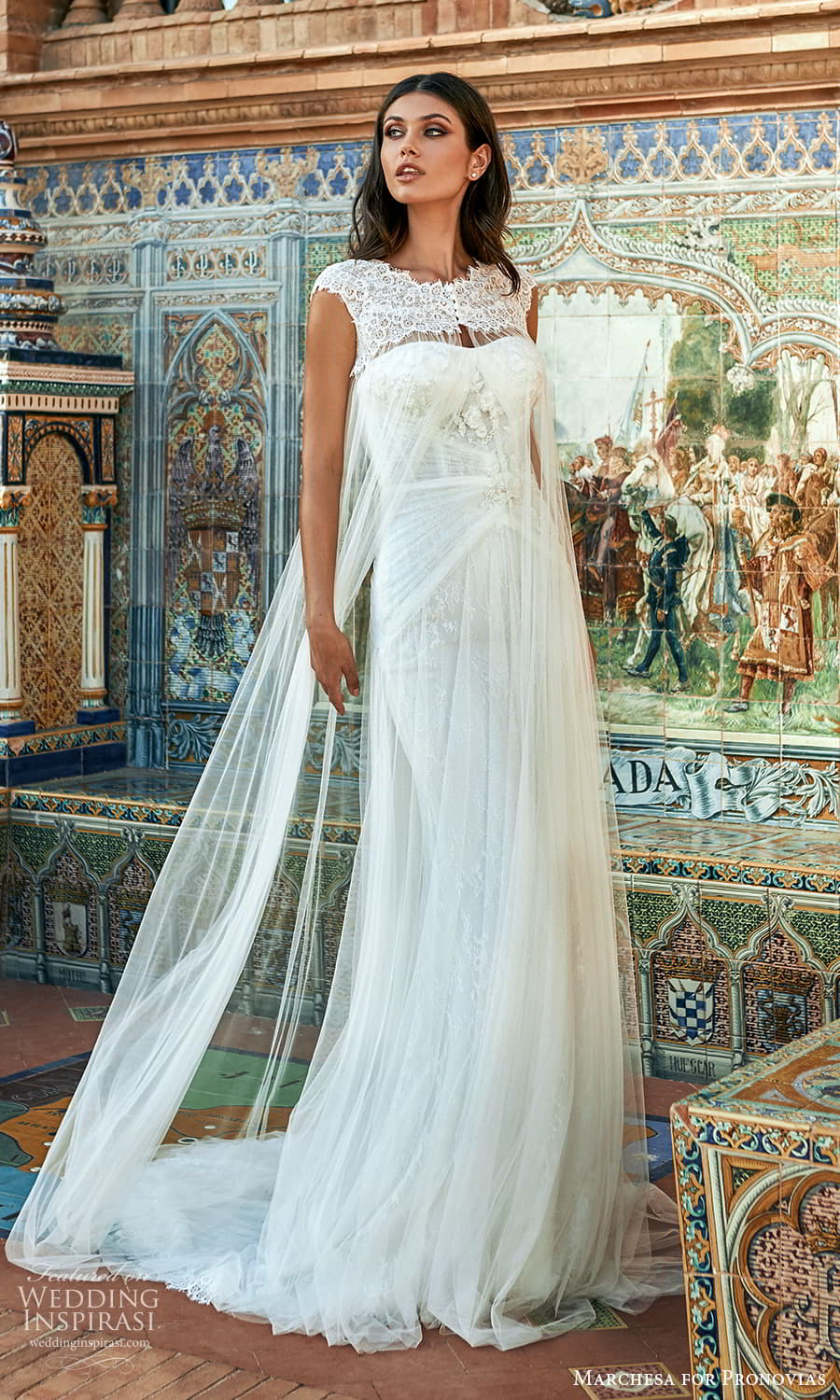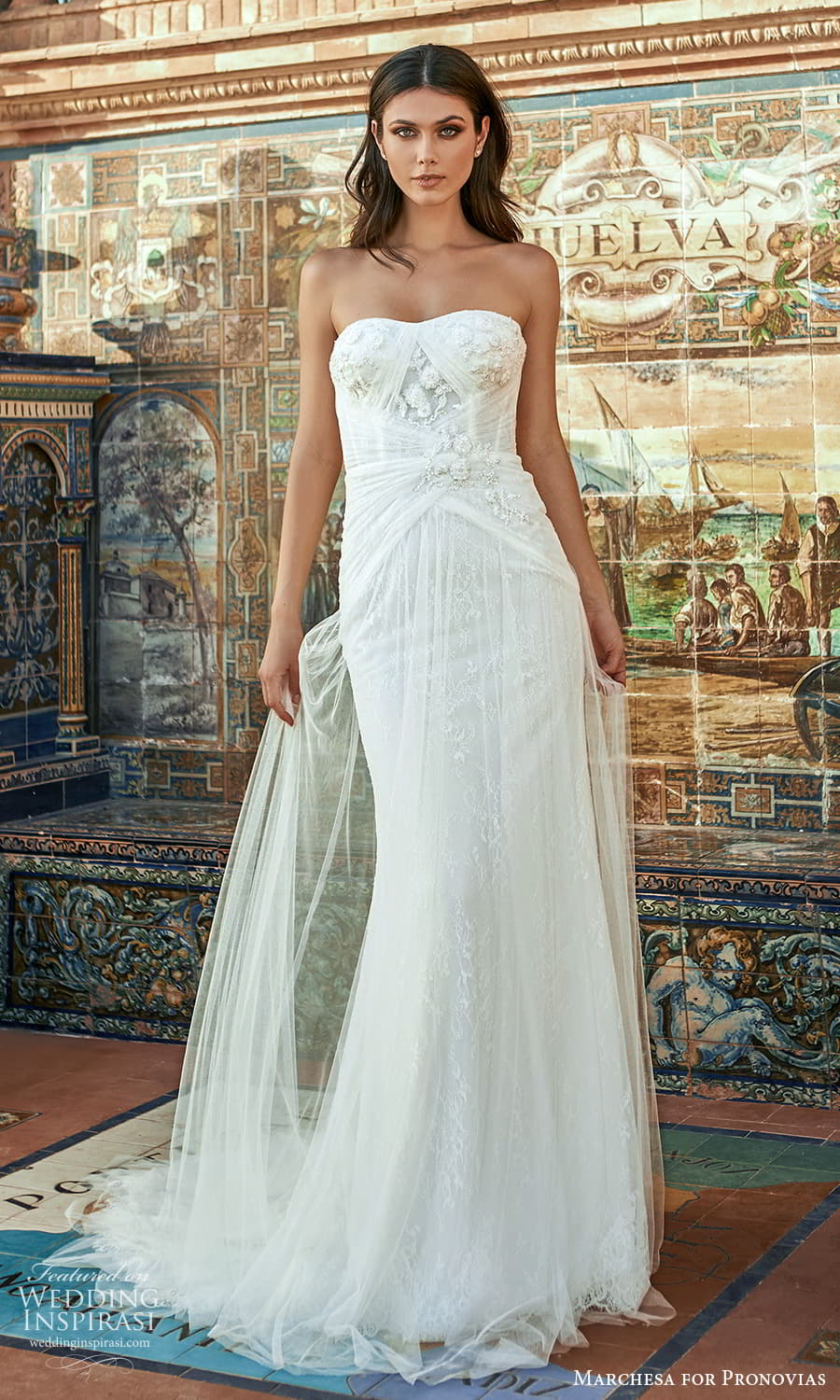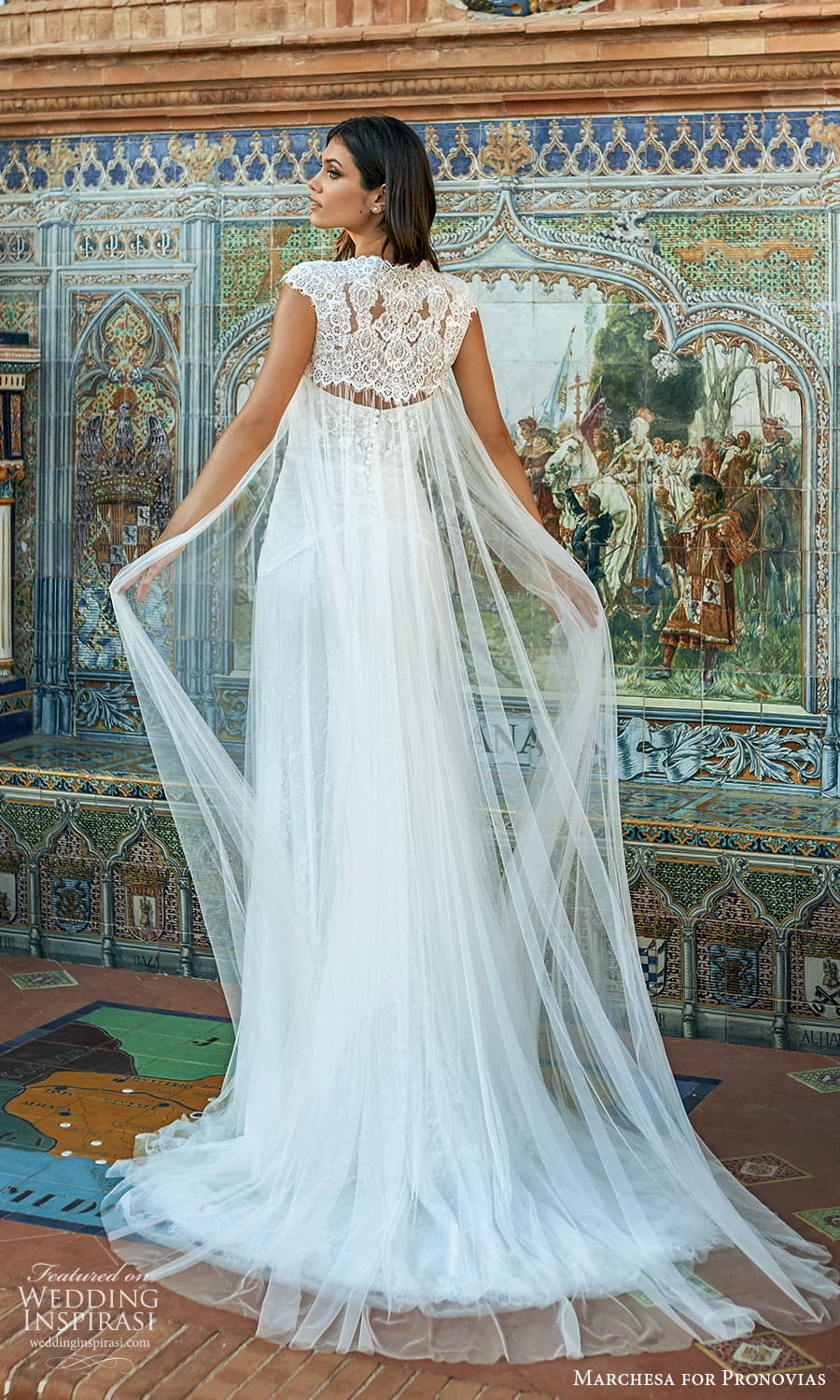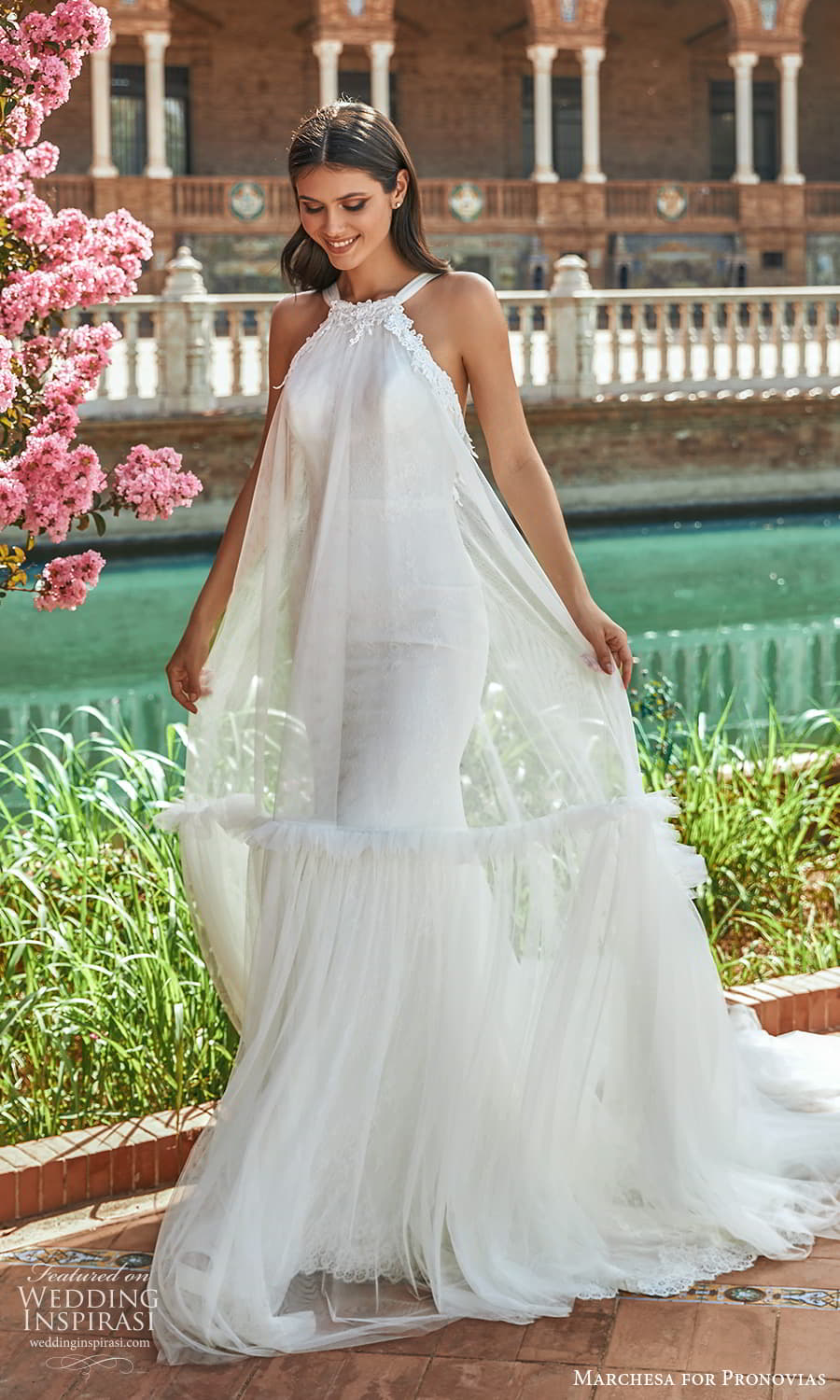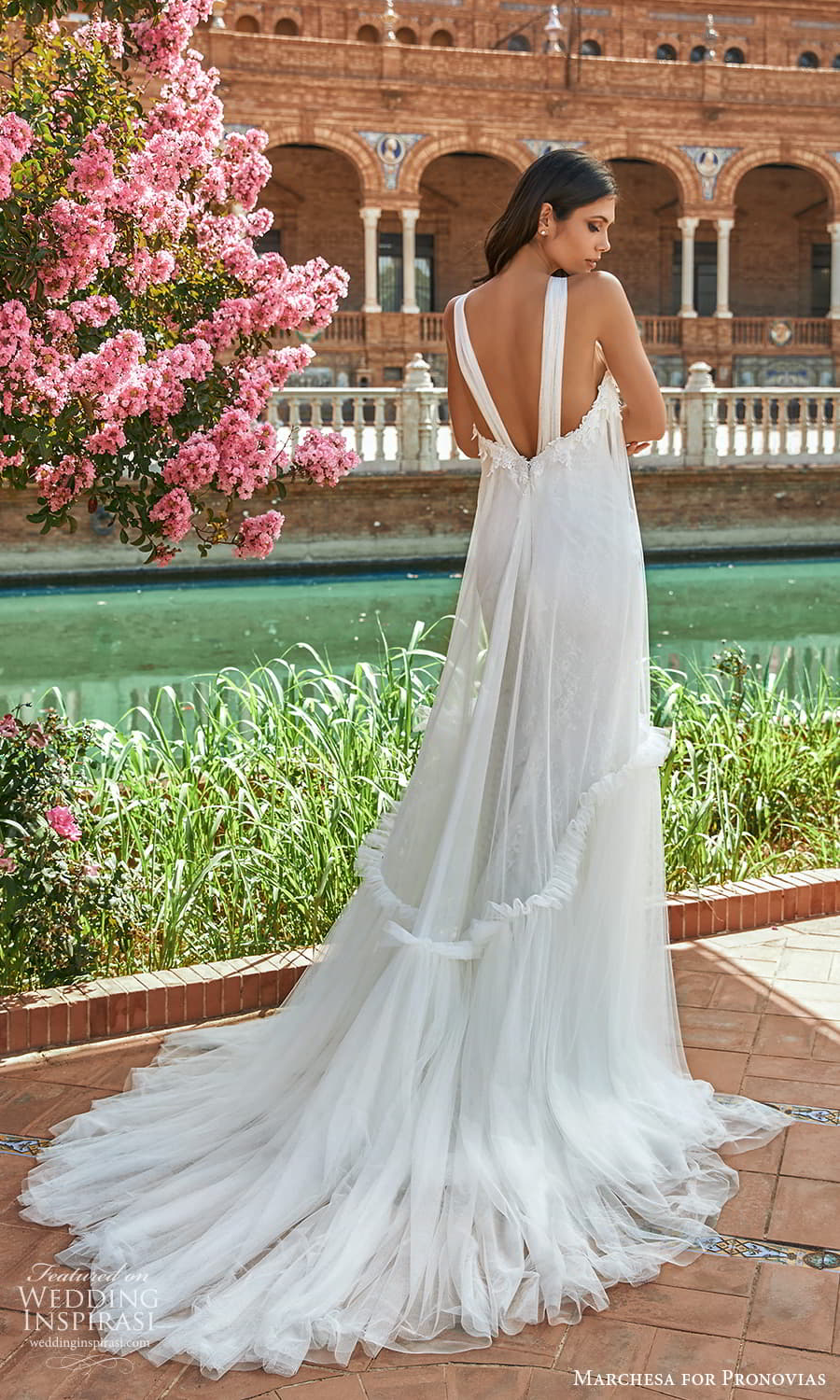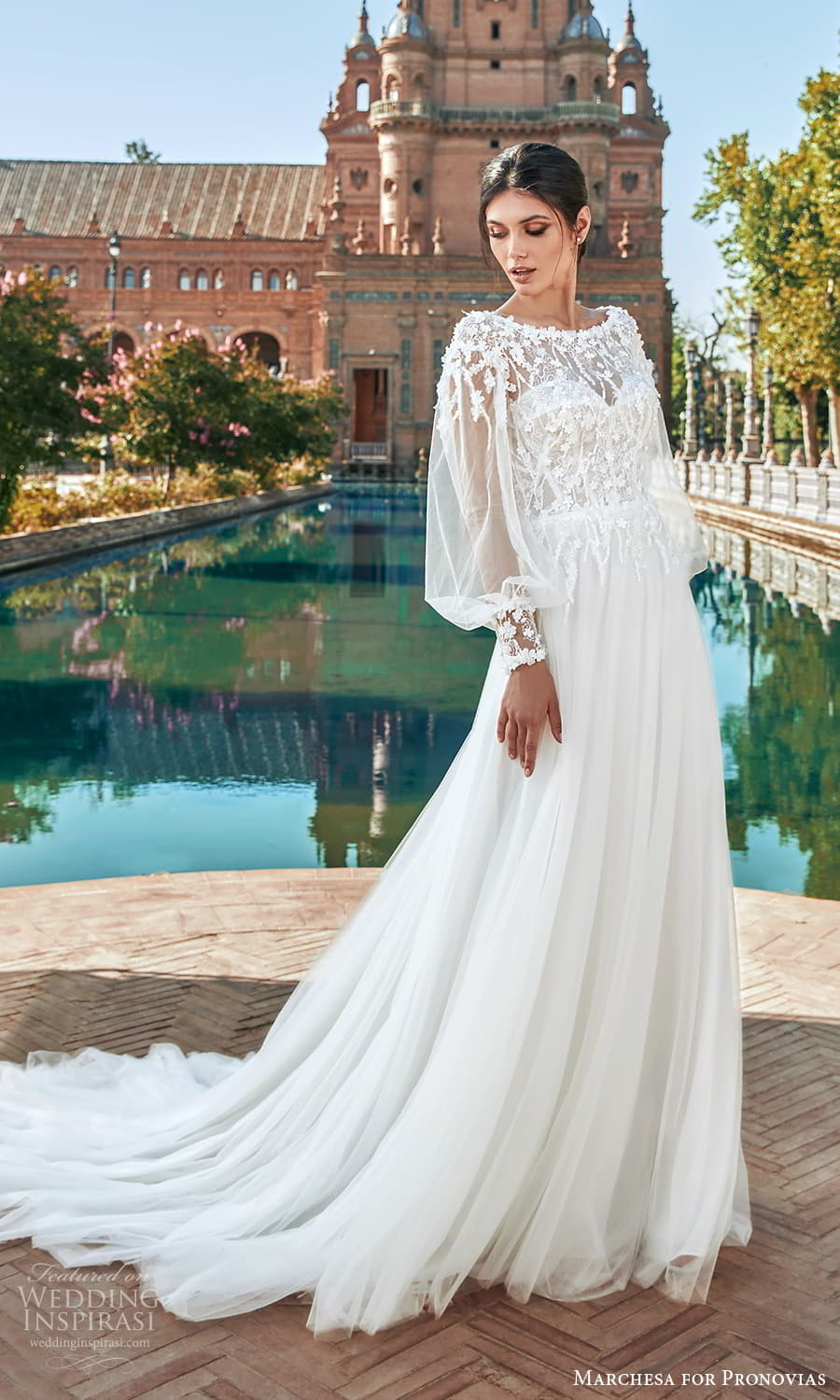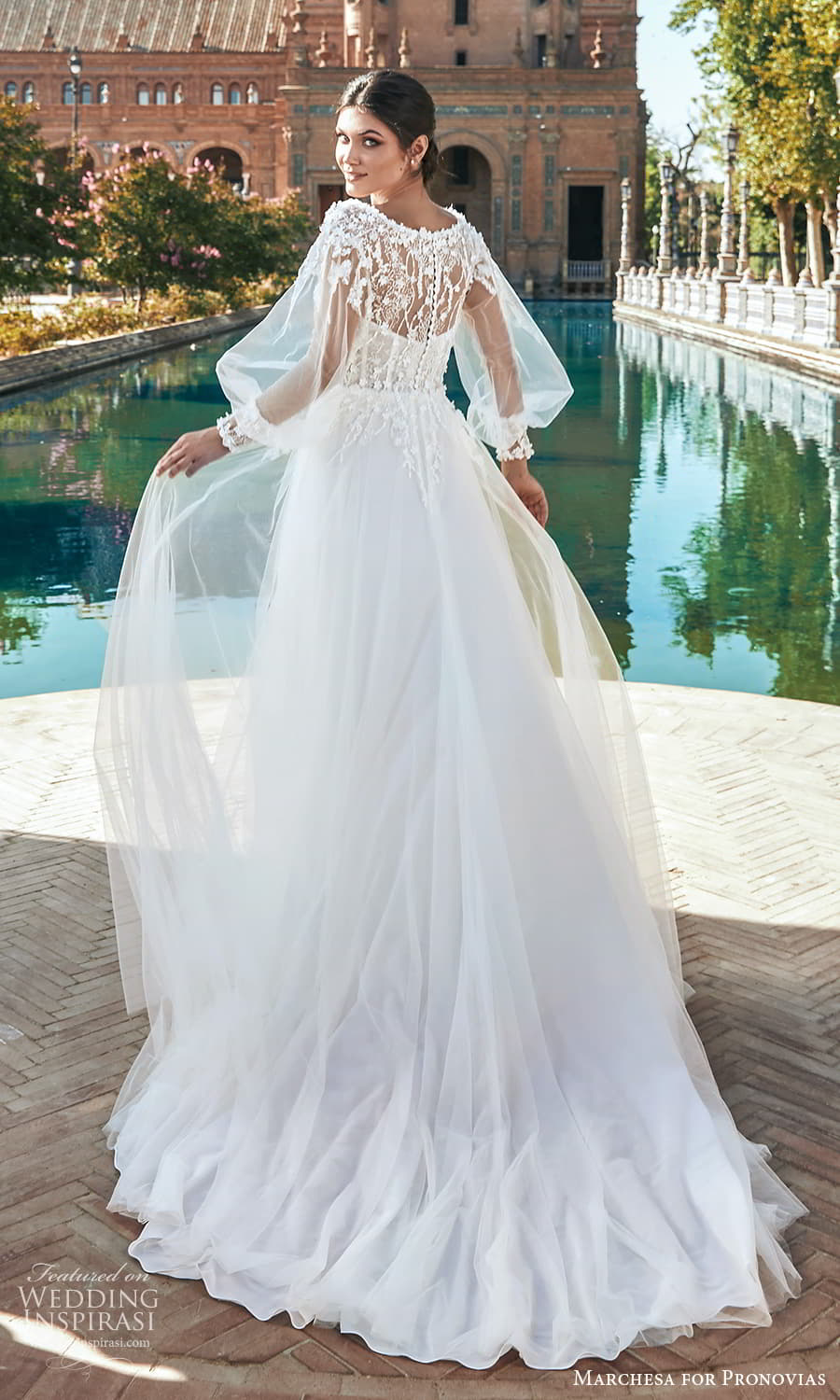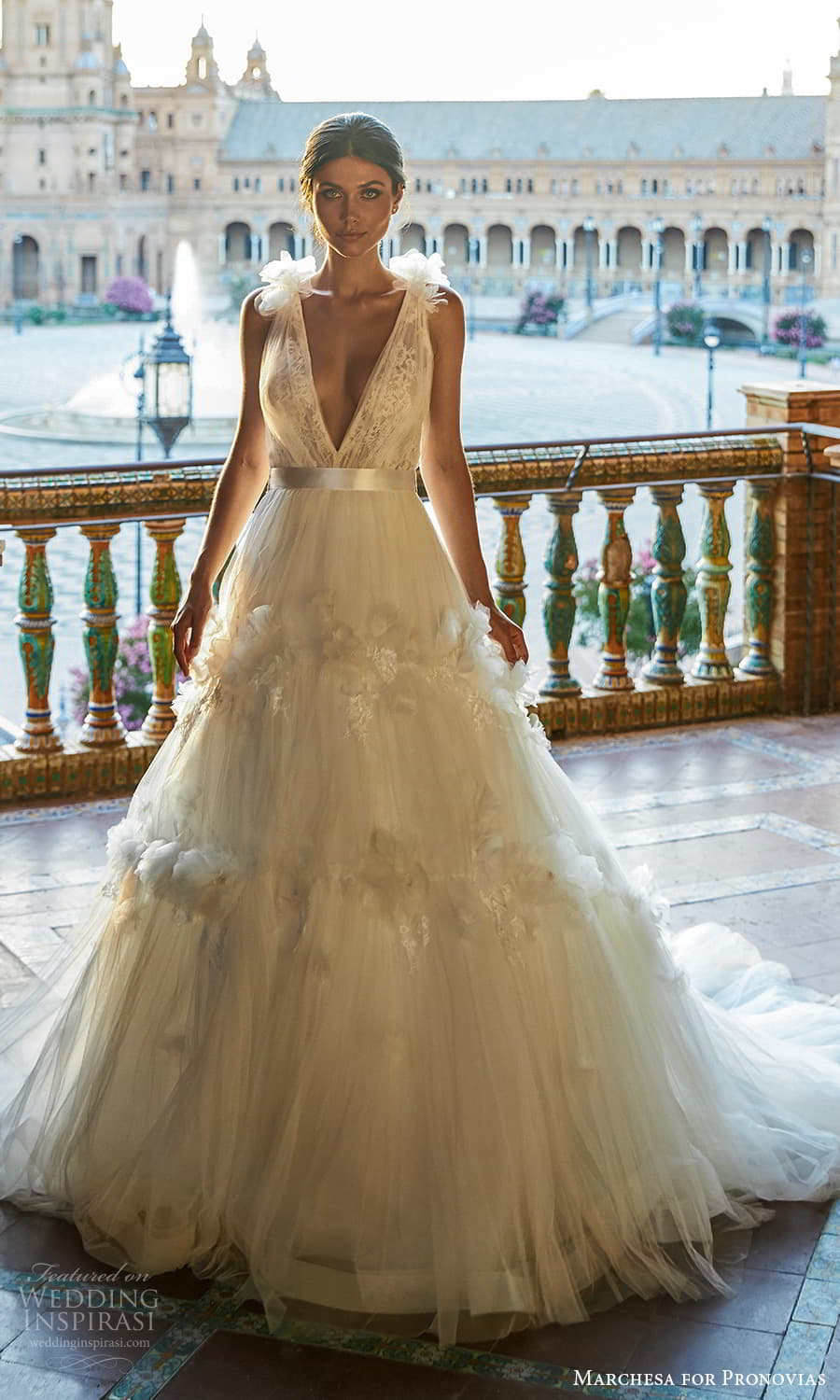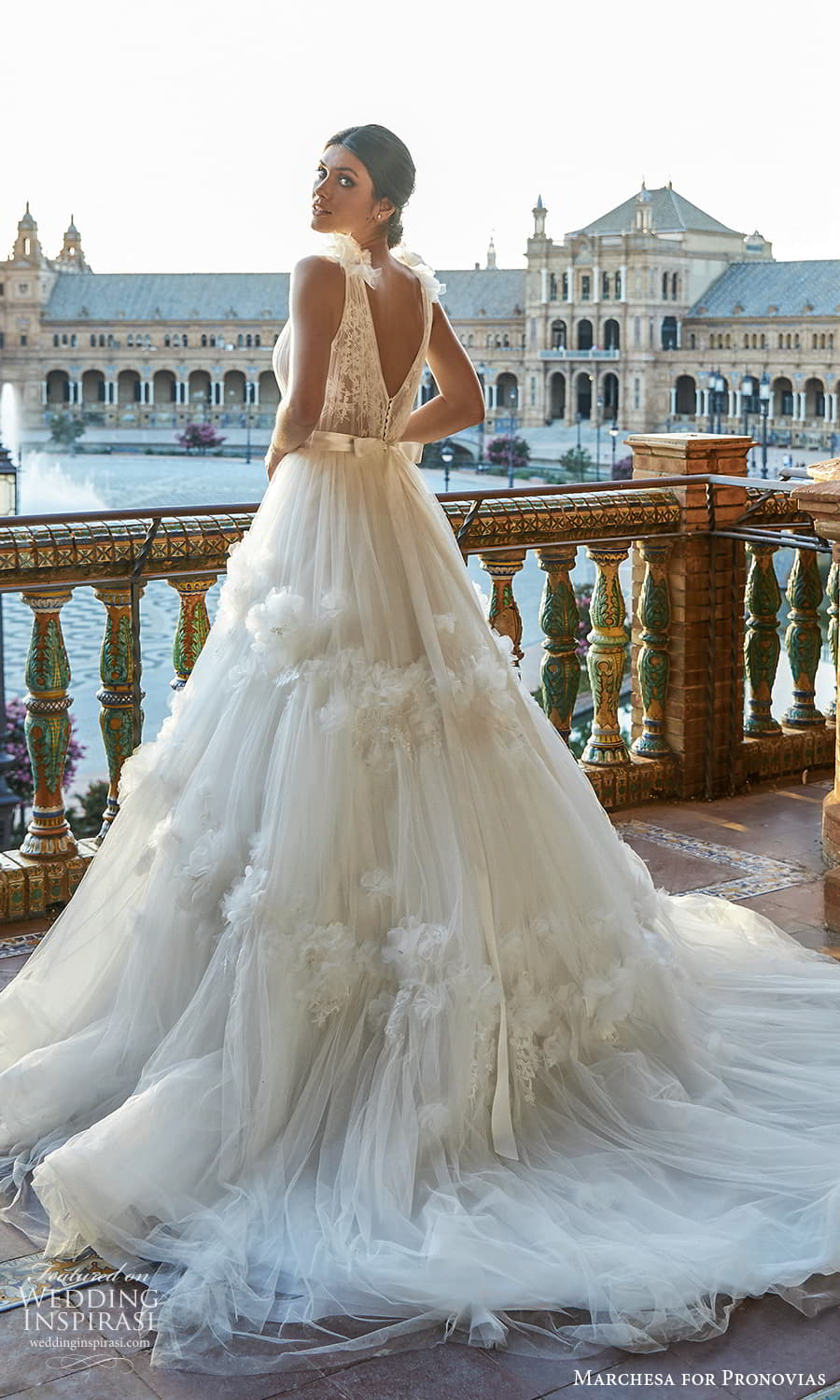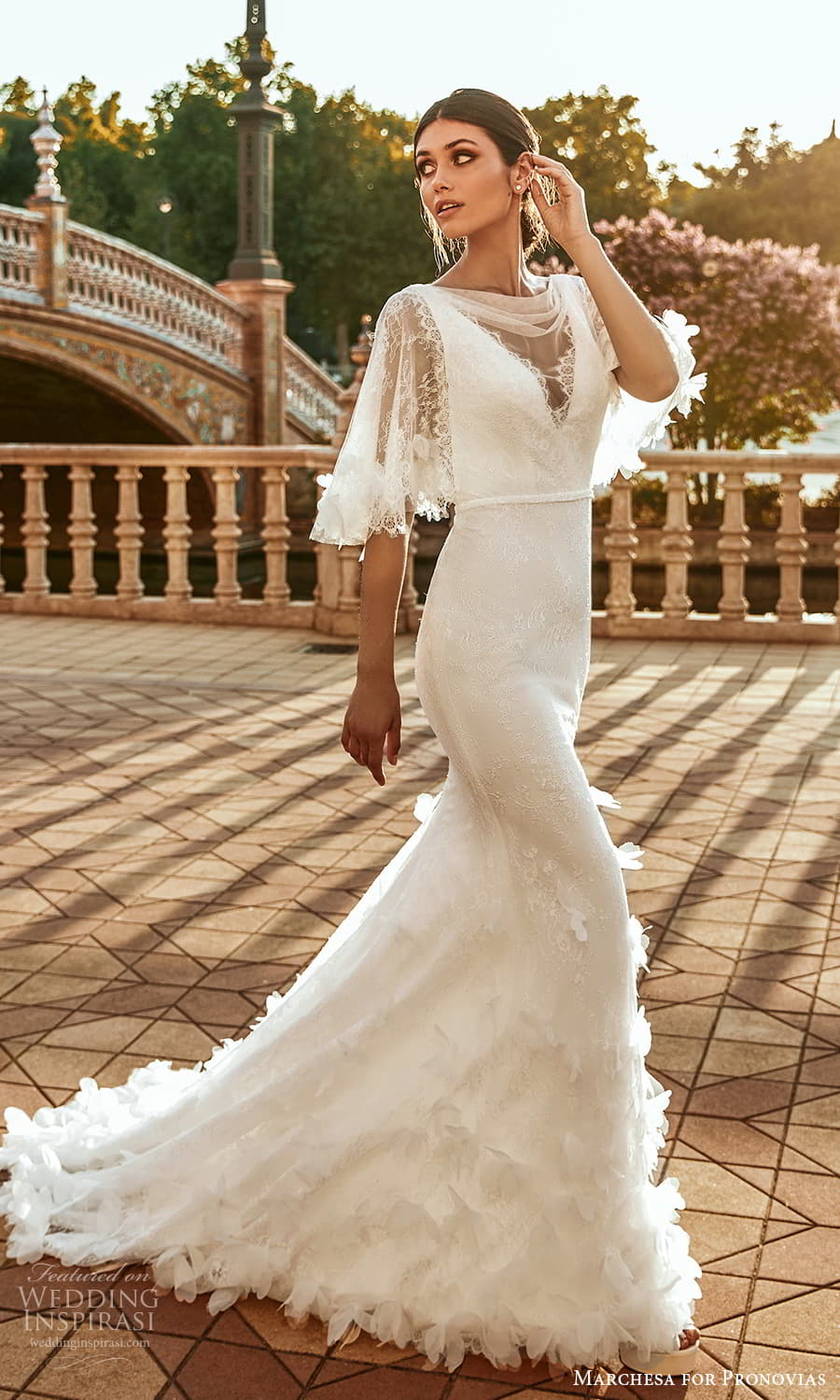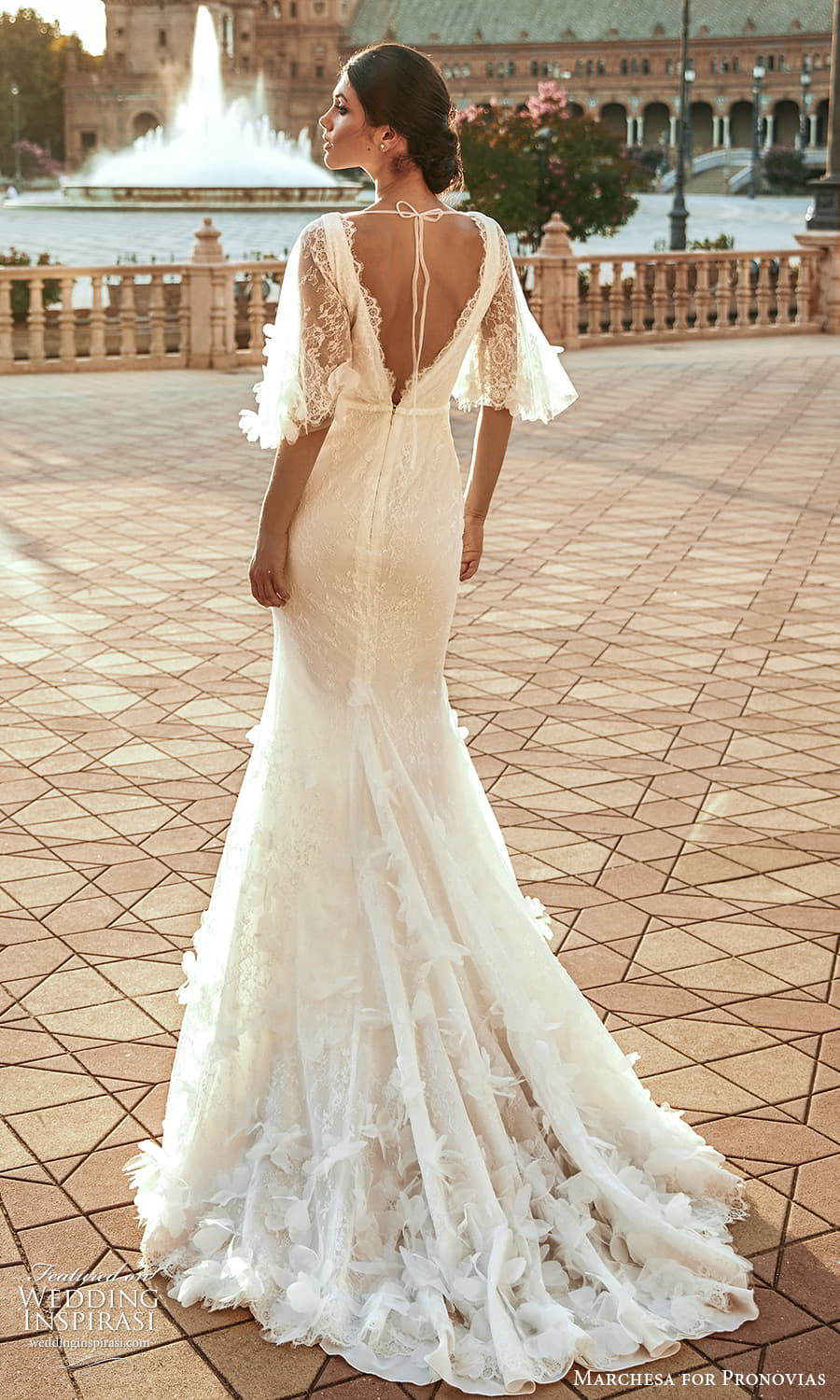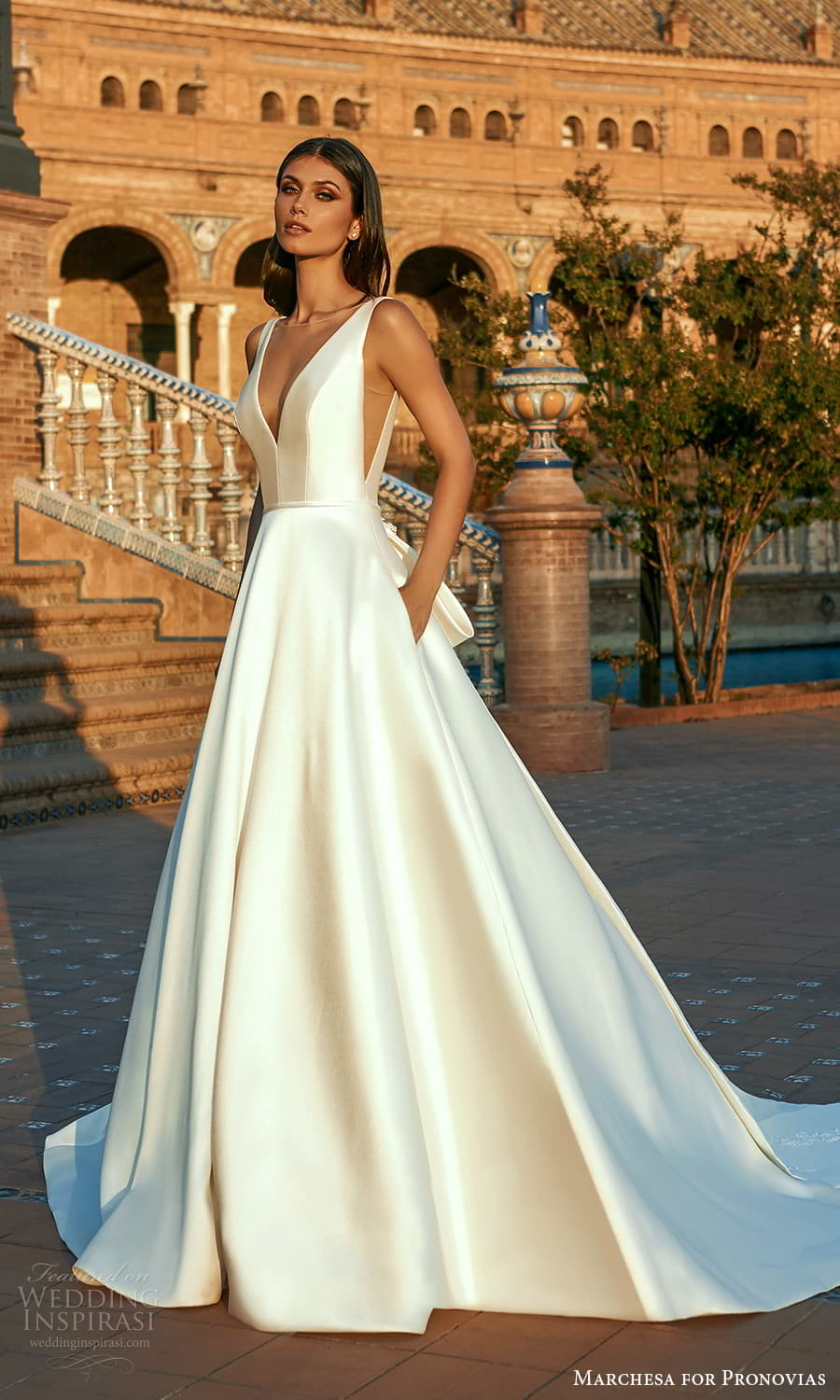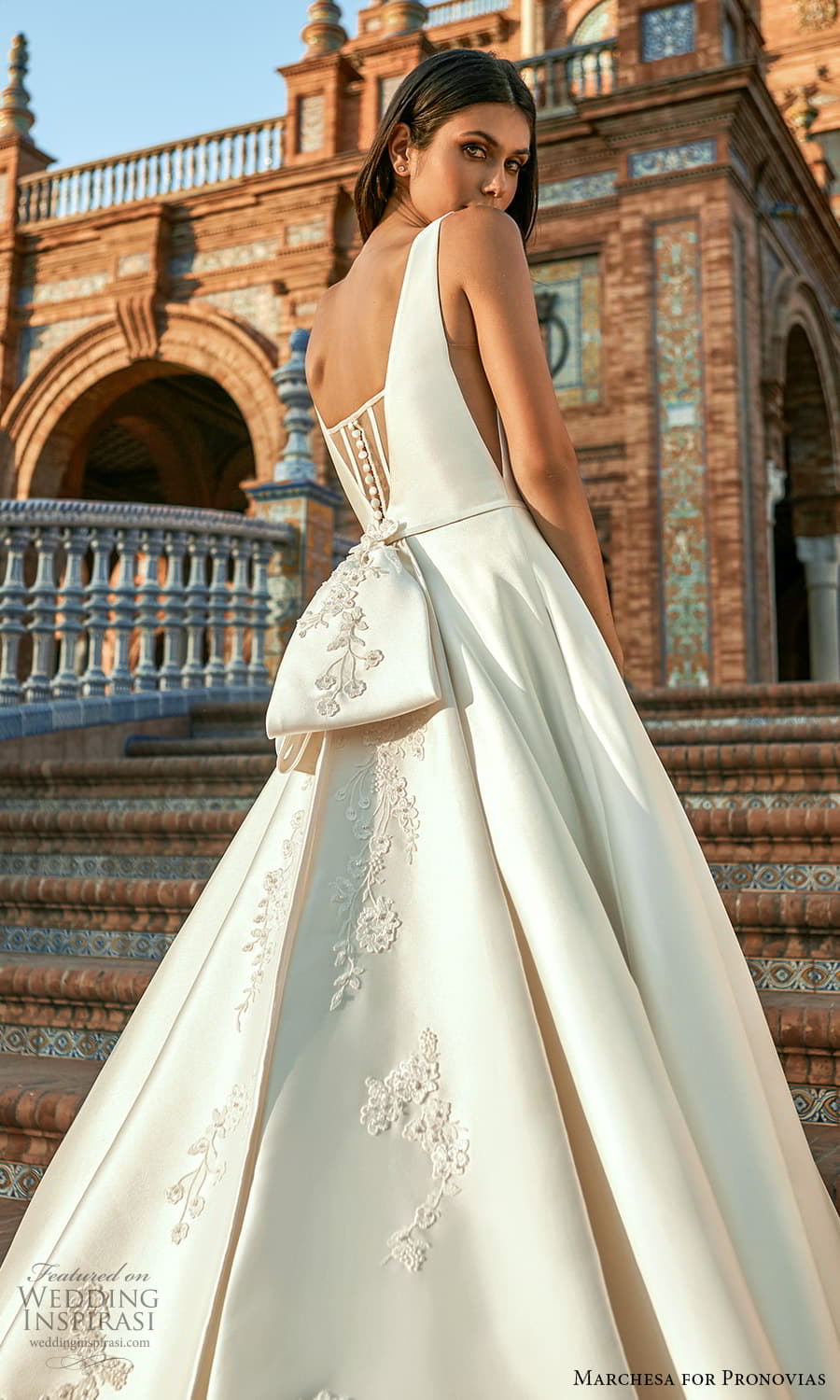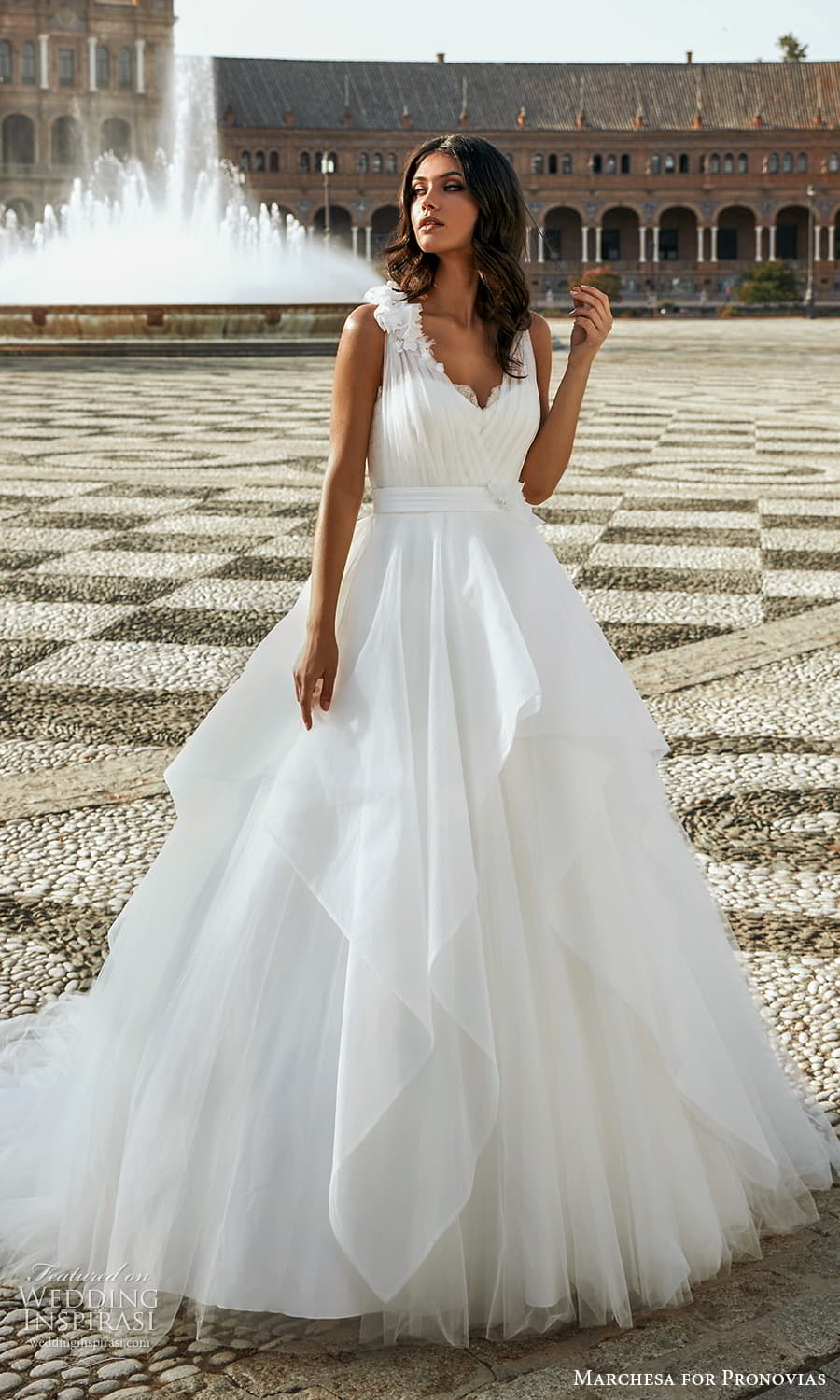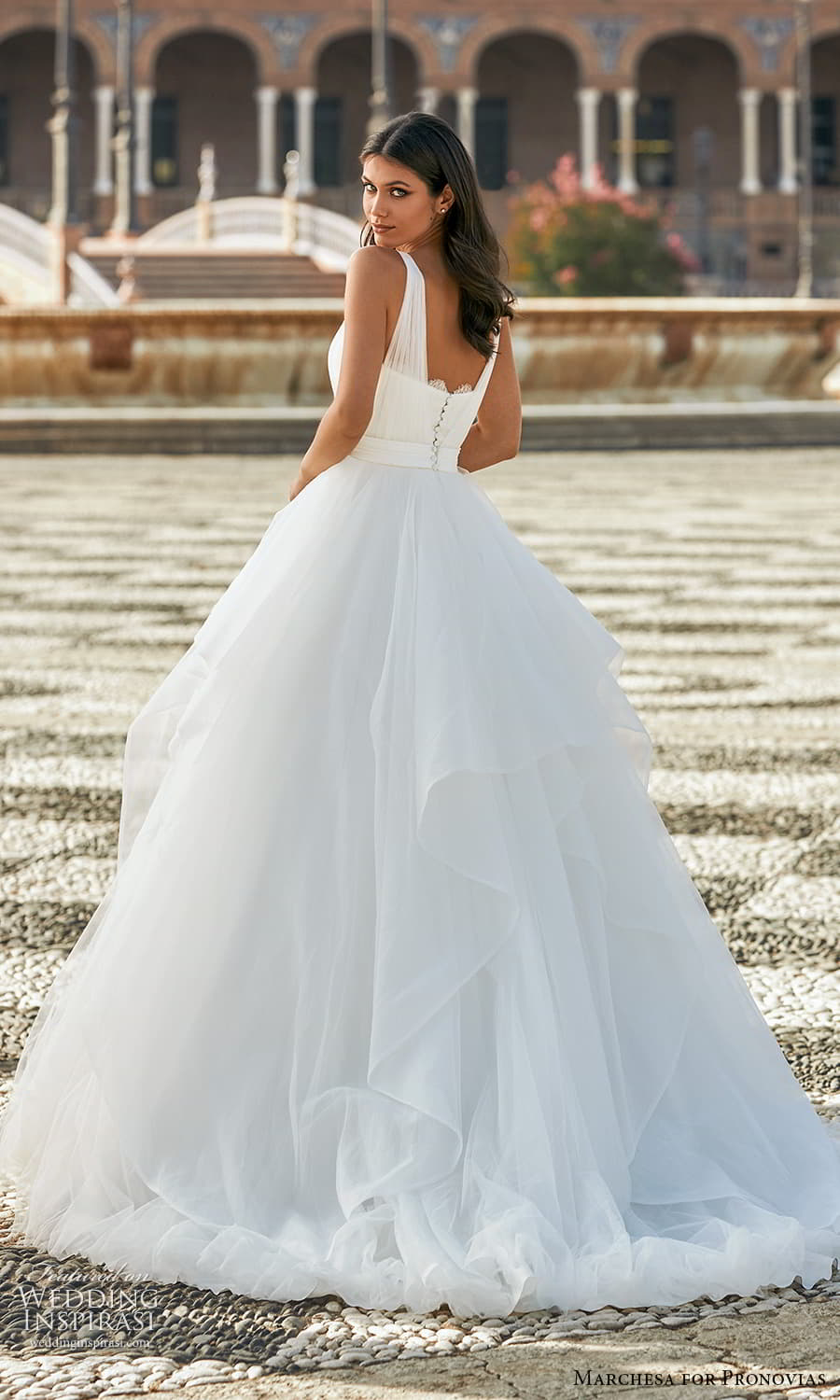 Photos courtesy of Marchesa for Pronovias. For details, visit Pronovias.