Savannah Miller's "Love in a Mist" collection was inspired by the spirit of love overcoming all odds, especially against the backdrop of some of the most trying times in modern history. The Spring 2022 bridal collection invites brides into the "sunshine of a post pandemic world" with fresh, modern designs with a sense of timeless elegance.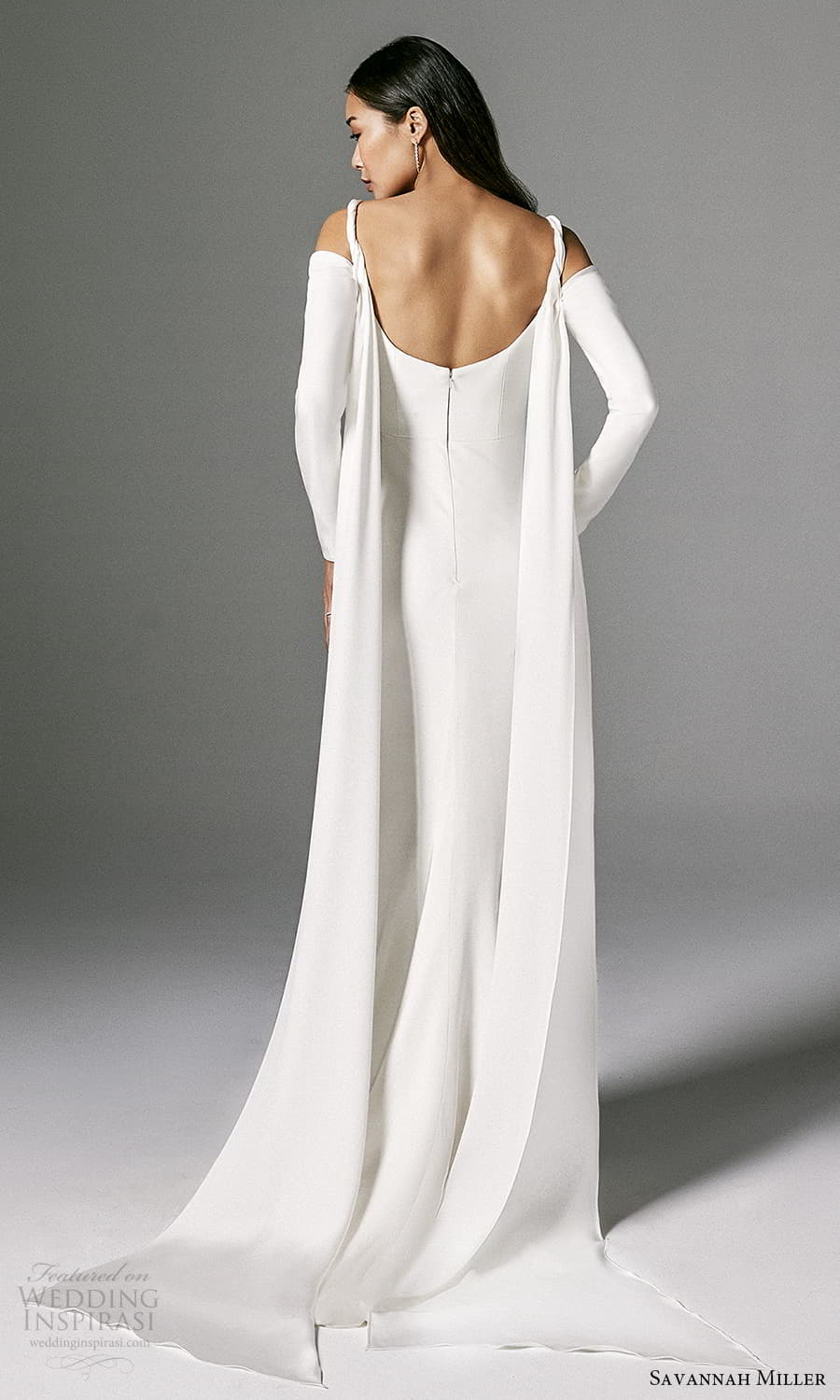 "The collection prominently features bold and graphic lines juxtaposed with soft, floaty fabrics and trims, in keeping with Savannah's fashion forward style. This season she has paid particular attention to the creation of a unique collection building on the brand's signature silhouettes with the inclusion of special design detailing inspired by her tenure at Alexander McQueen where structure, elegance, innovation and empowering women
were at the core of every design move. Now, more than ever, brides desire individuality. With time for reflection and quietness, we have embraced this and developed some very interesting, exclusive finishes. With her lace, balconette, corset bodice and hook and eye fastening, the Lorien gown is a shining example of this. She embodies the delicate, feminine sensibilities of the brand with a bold, fashion forward edge. Similarly, Lucia features a beautifully gathered bodice in matte crepe with a delightful 'seashell' lace applique at the neckline giving a flirty, unique silhouette.
This season, particular attention has been paid to the internal workings of our gowns and we have expanded on our structured offering making this collection very inclusive and a celebration of humanity and love in all its glory."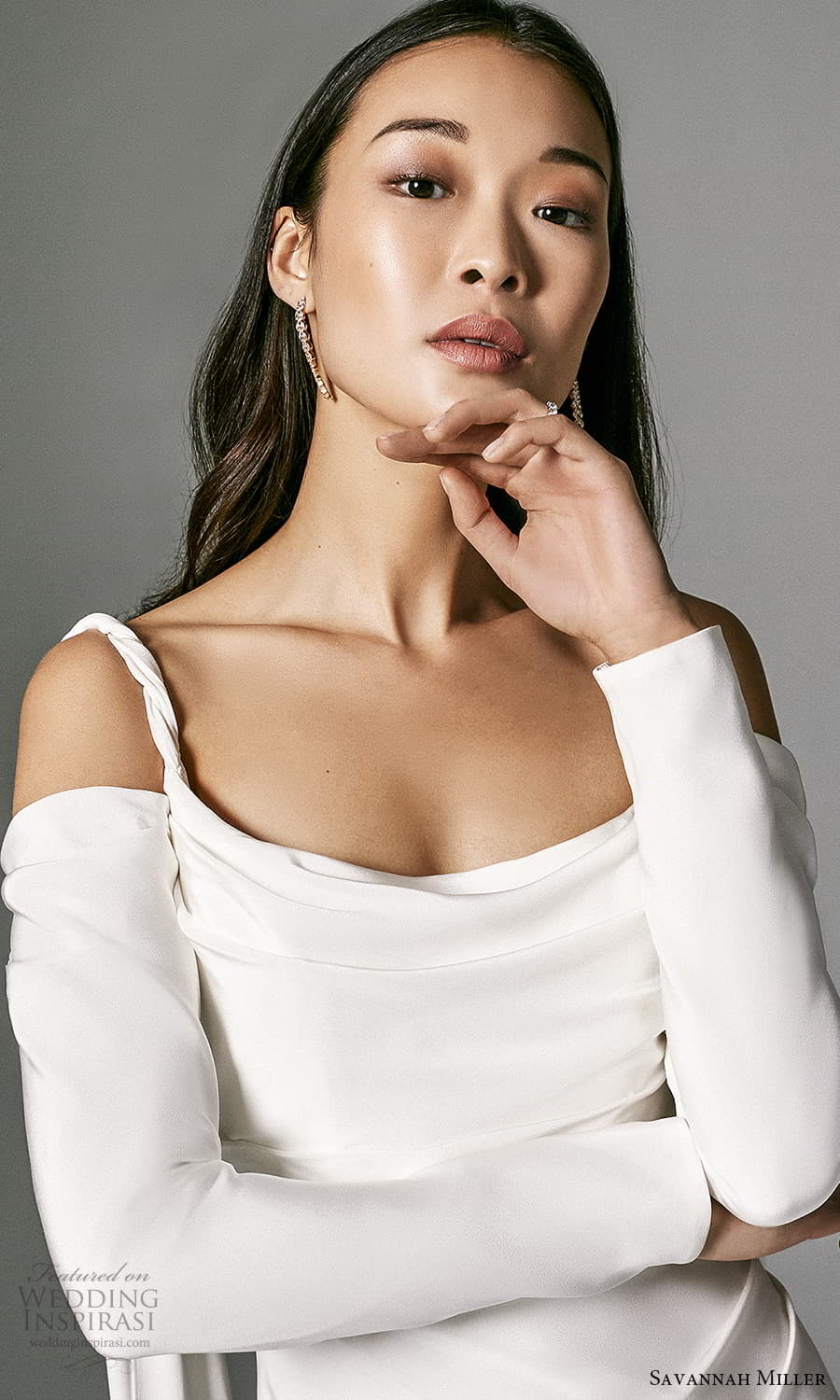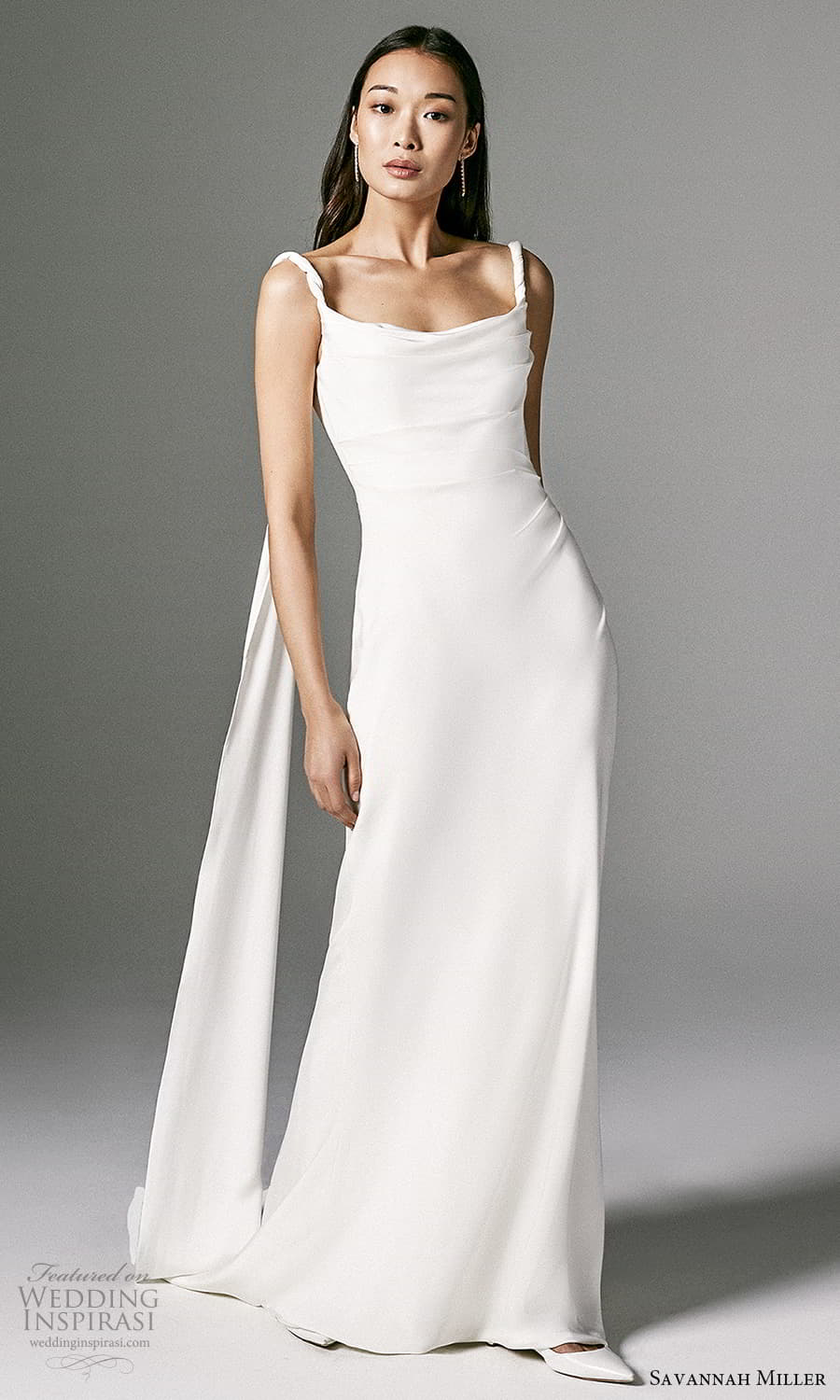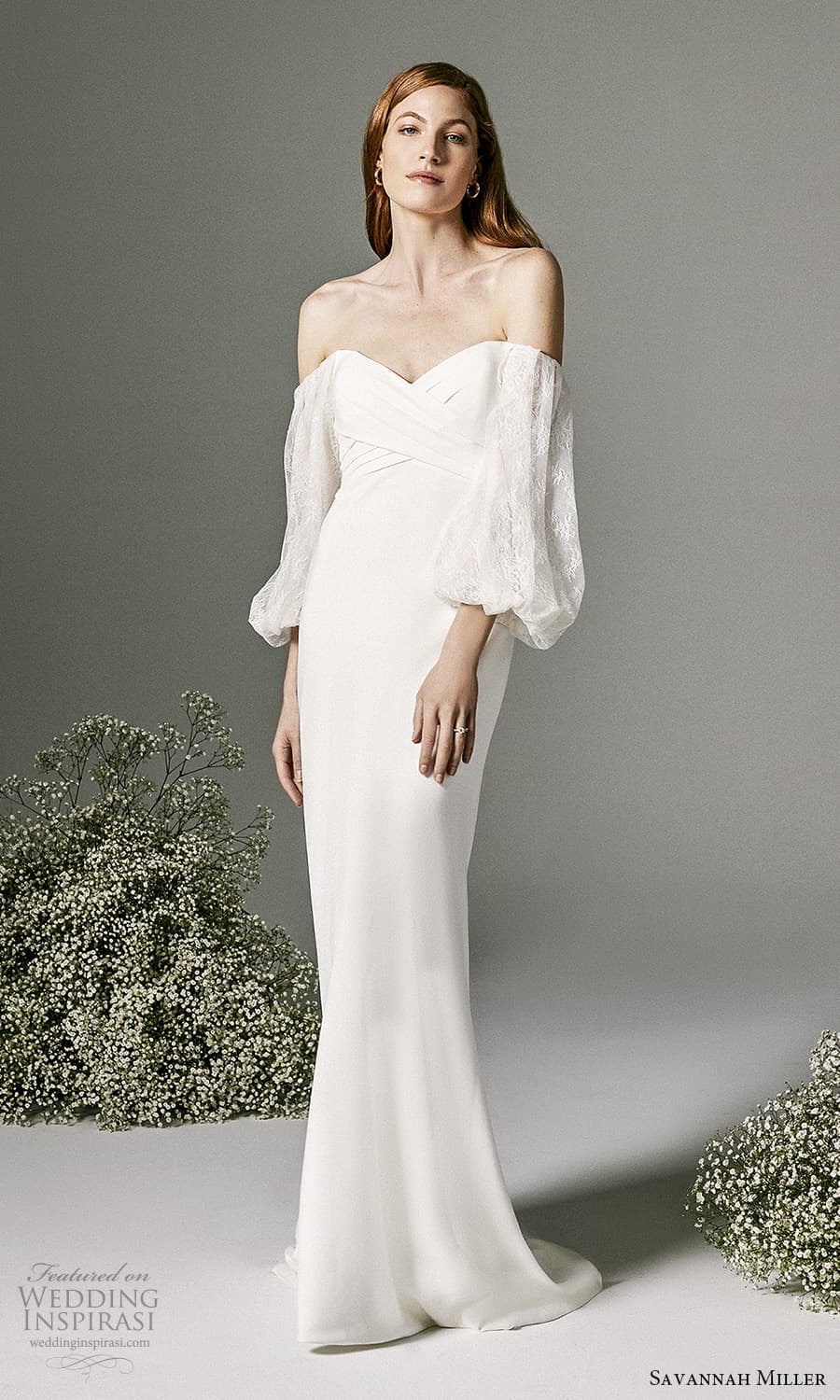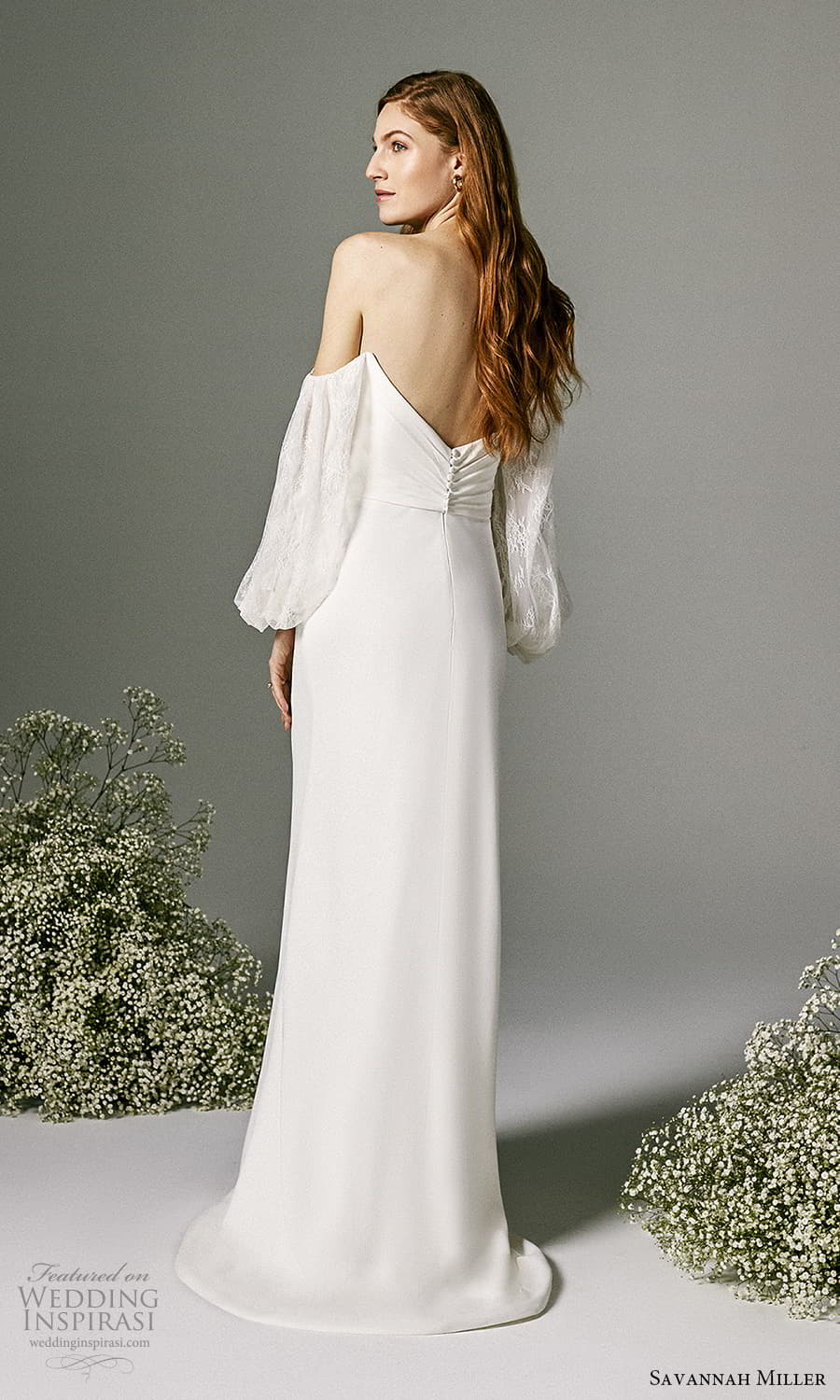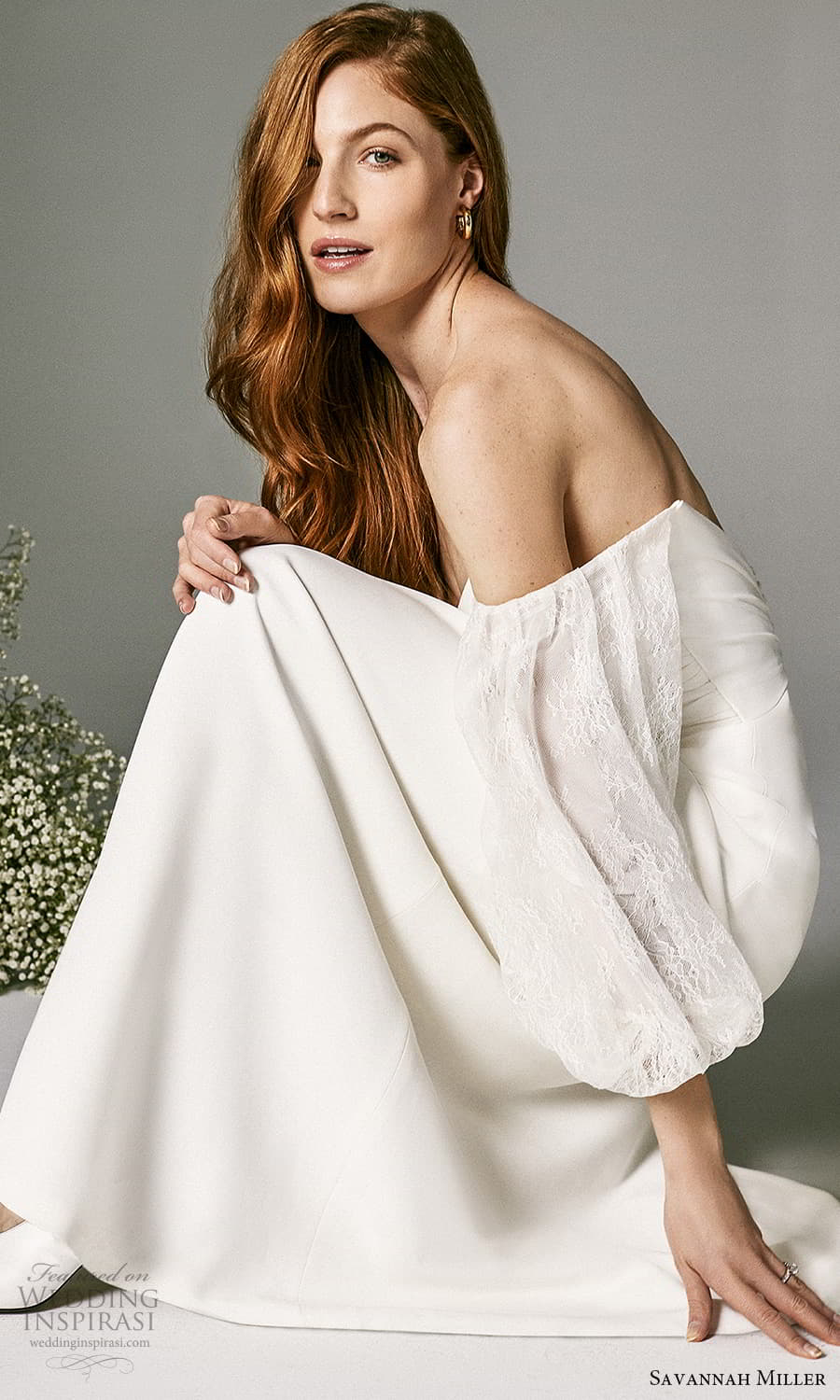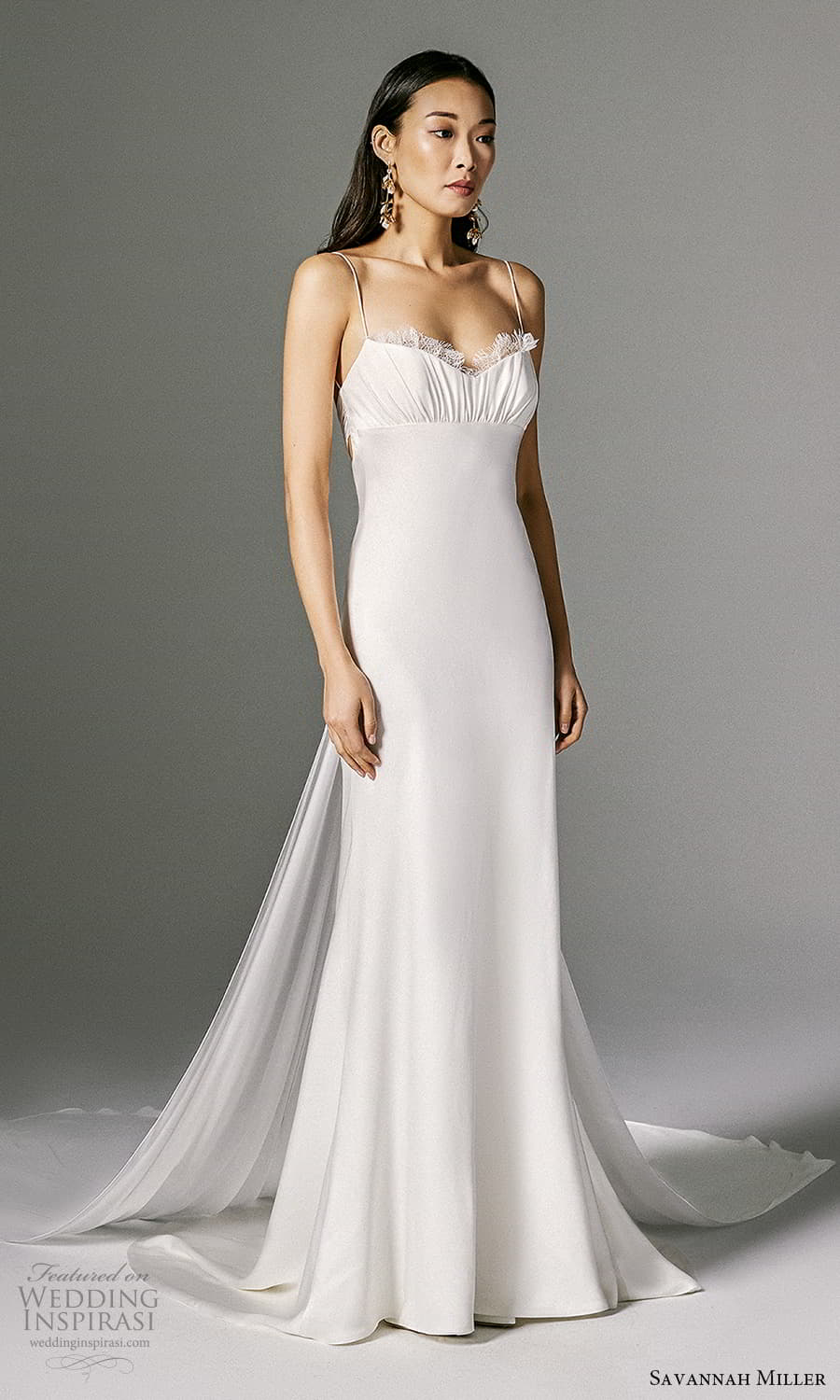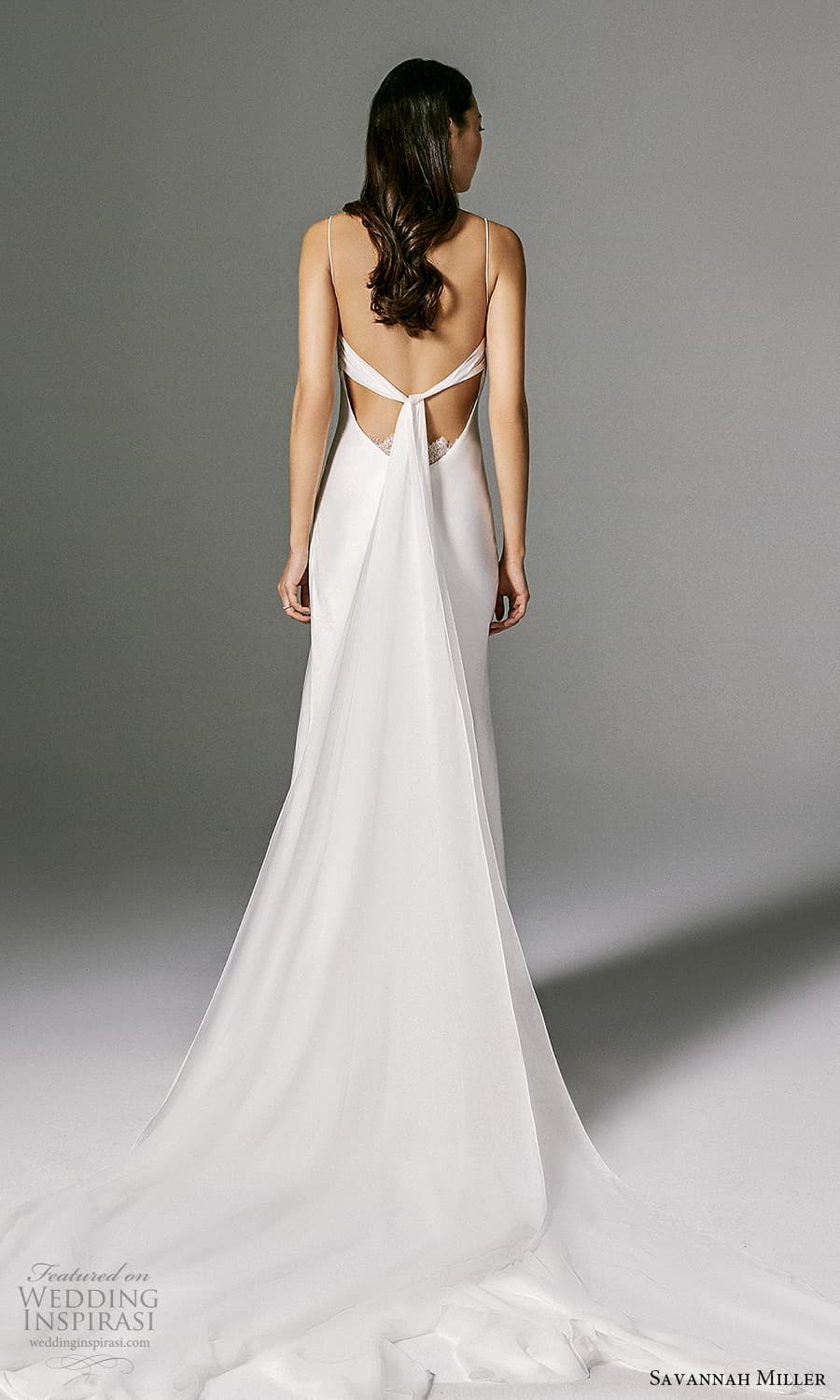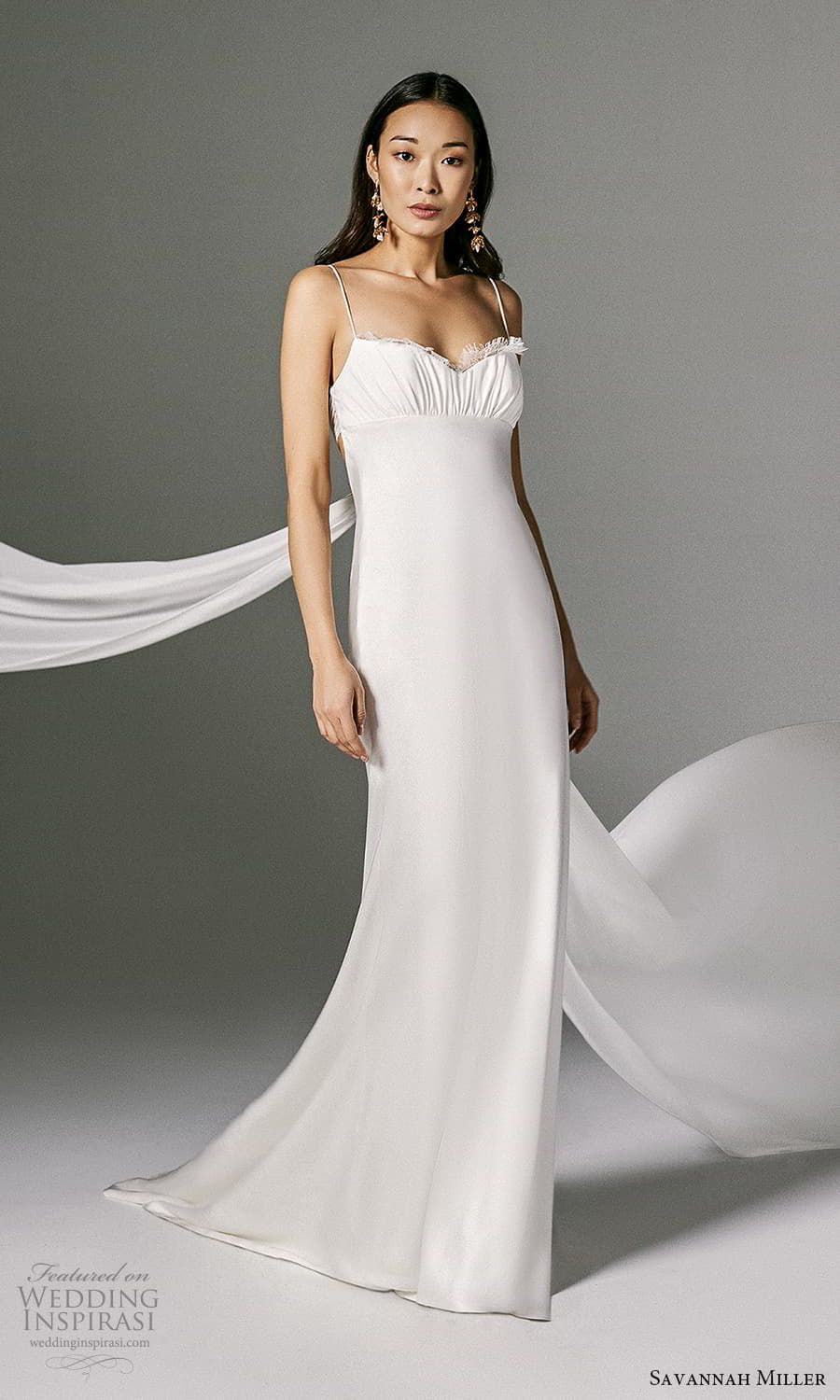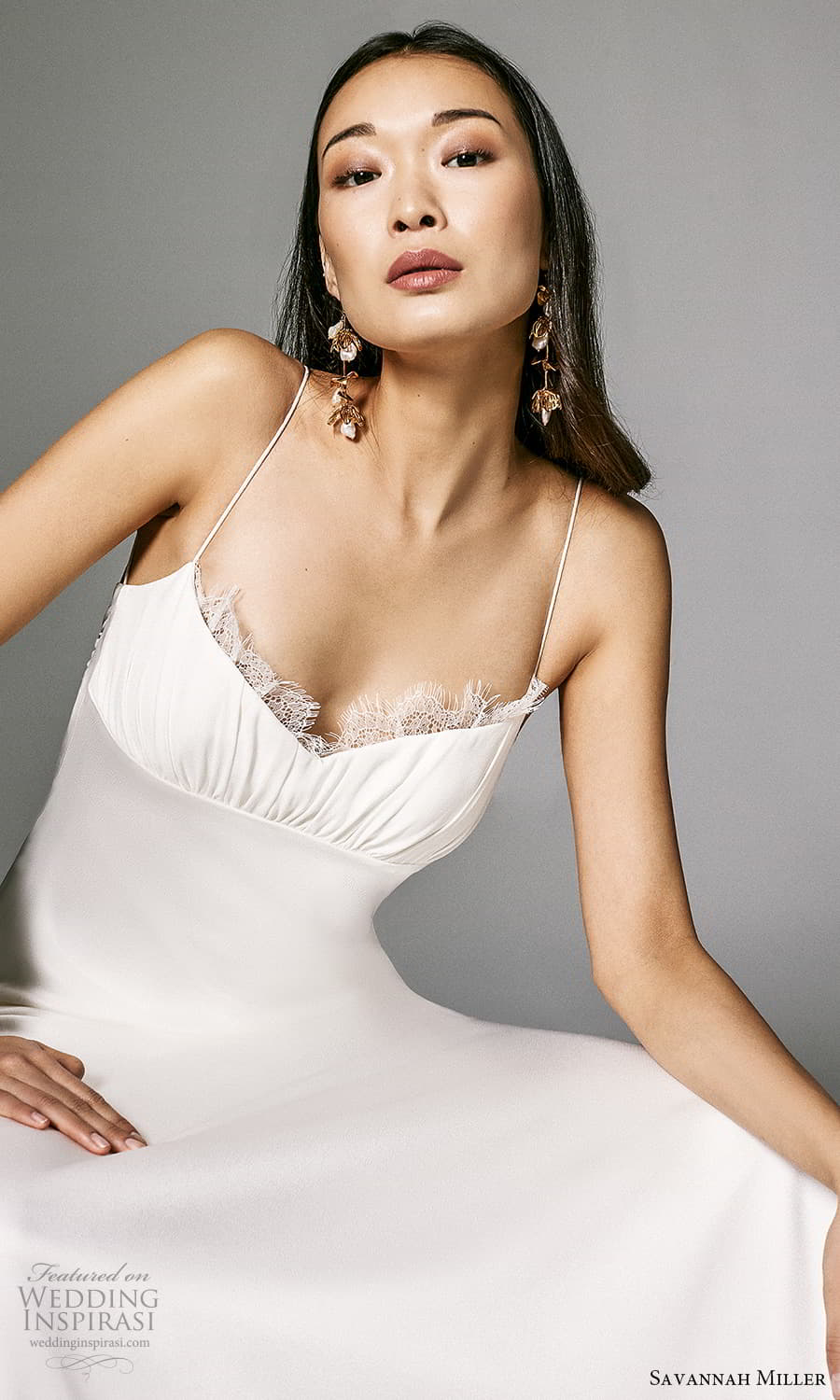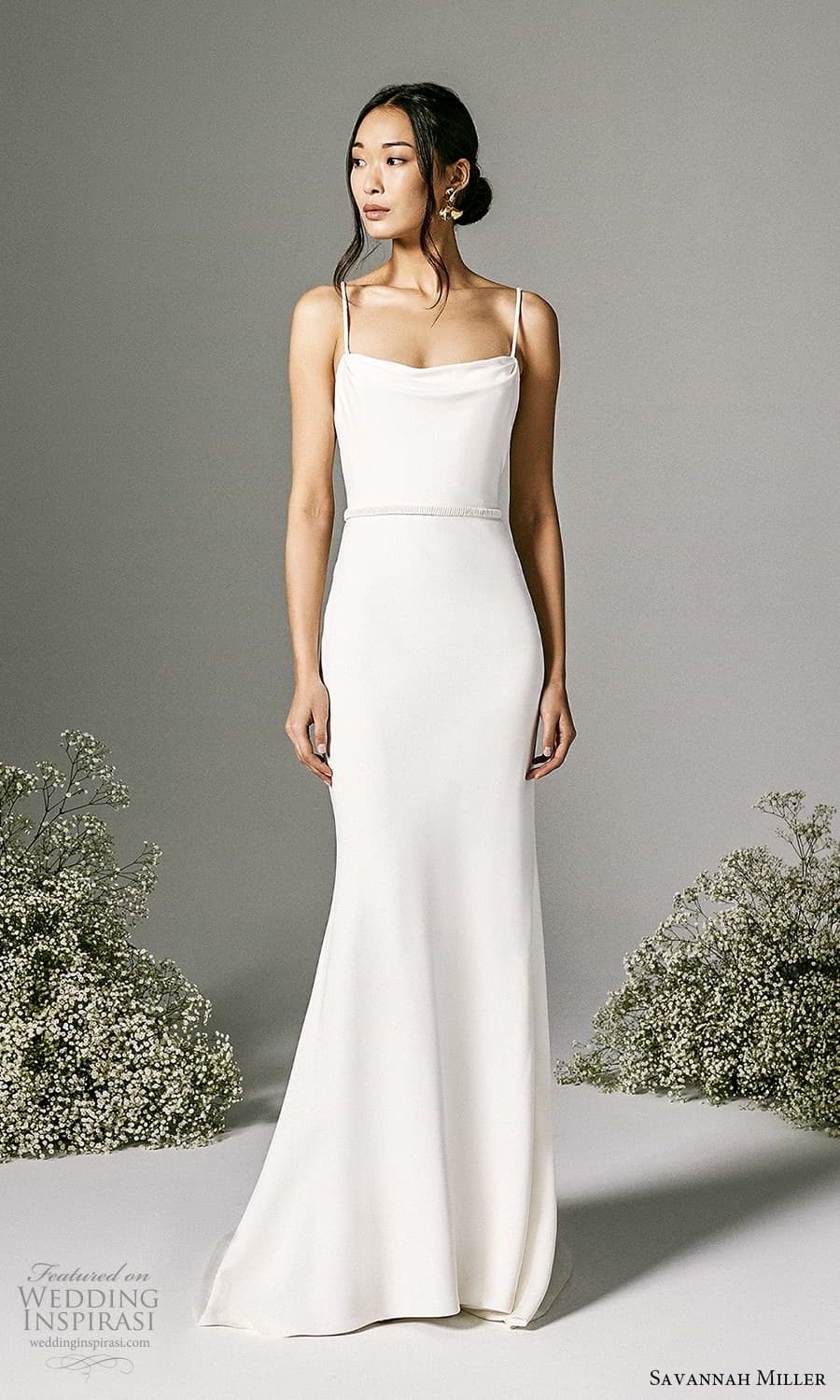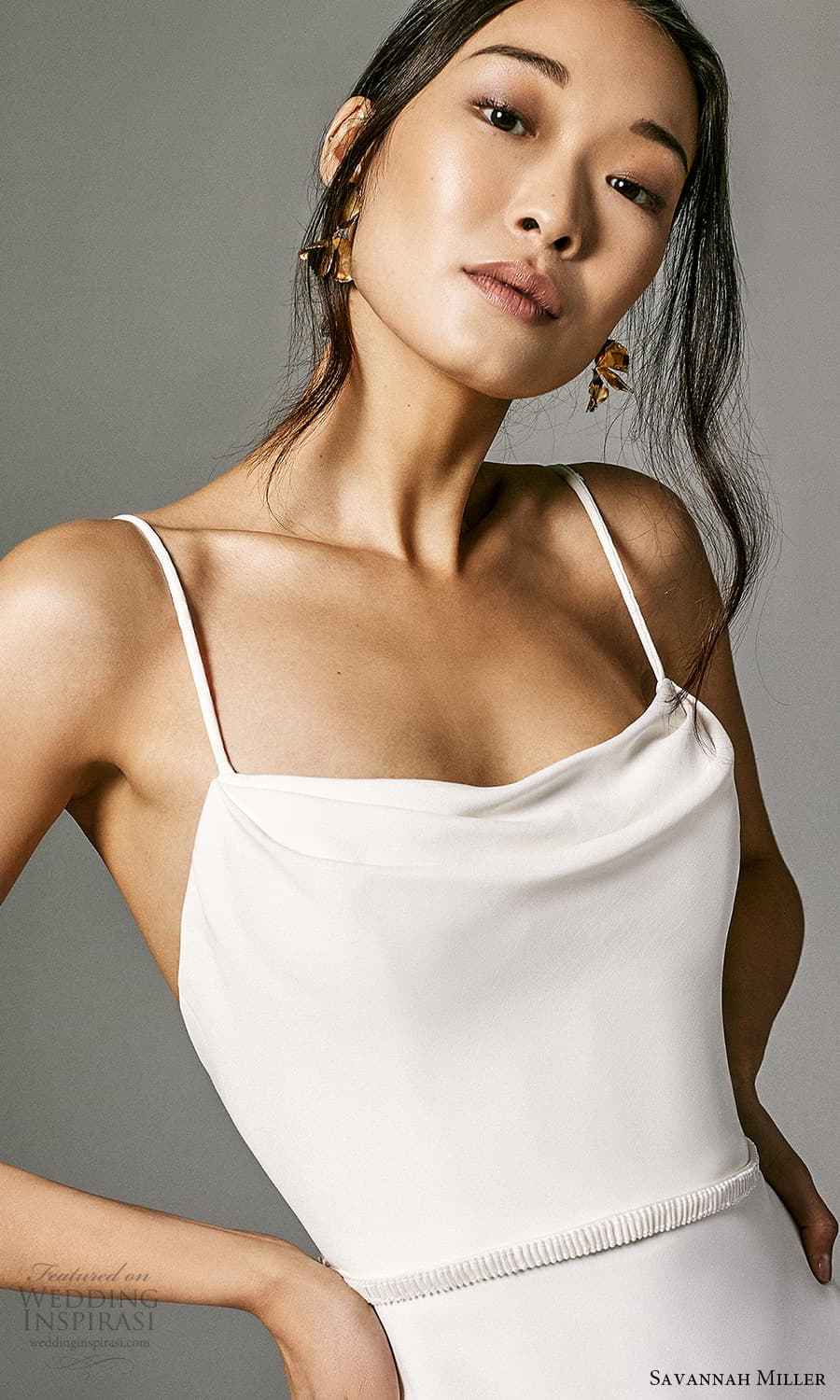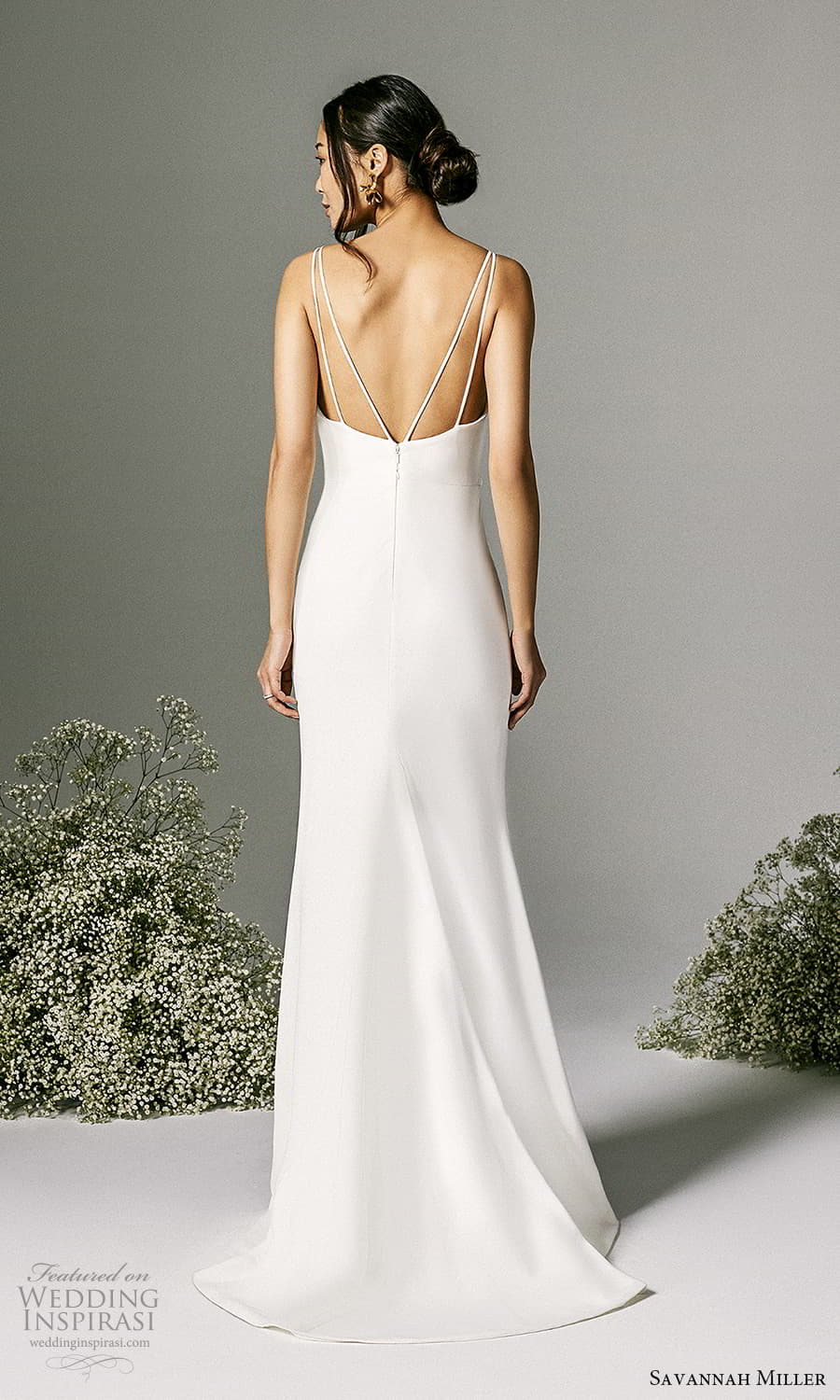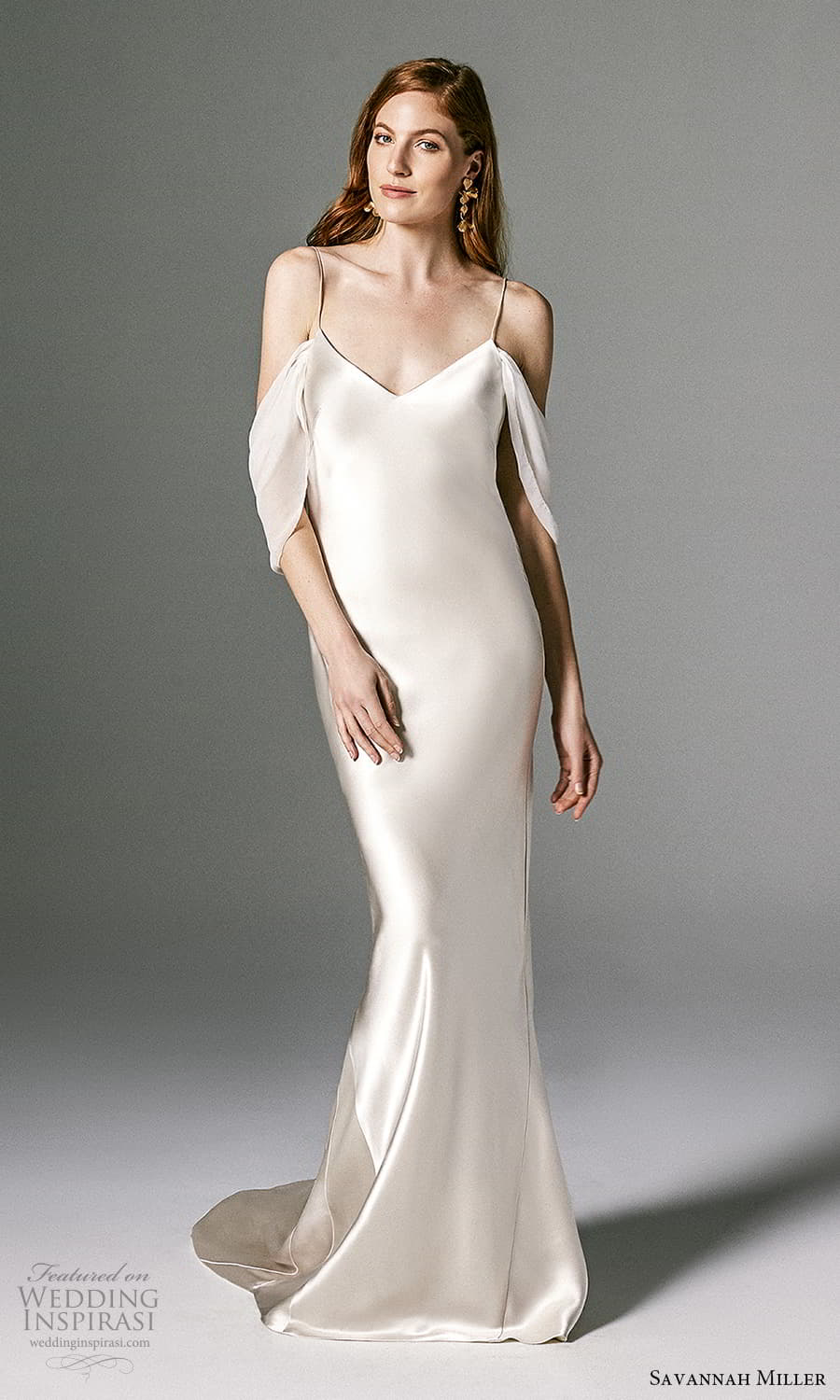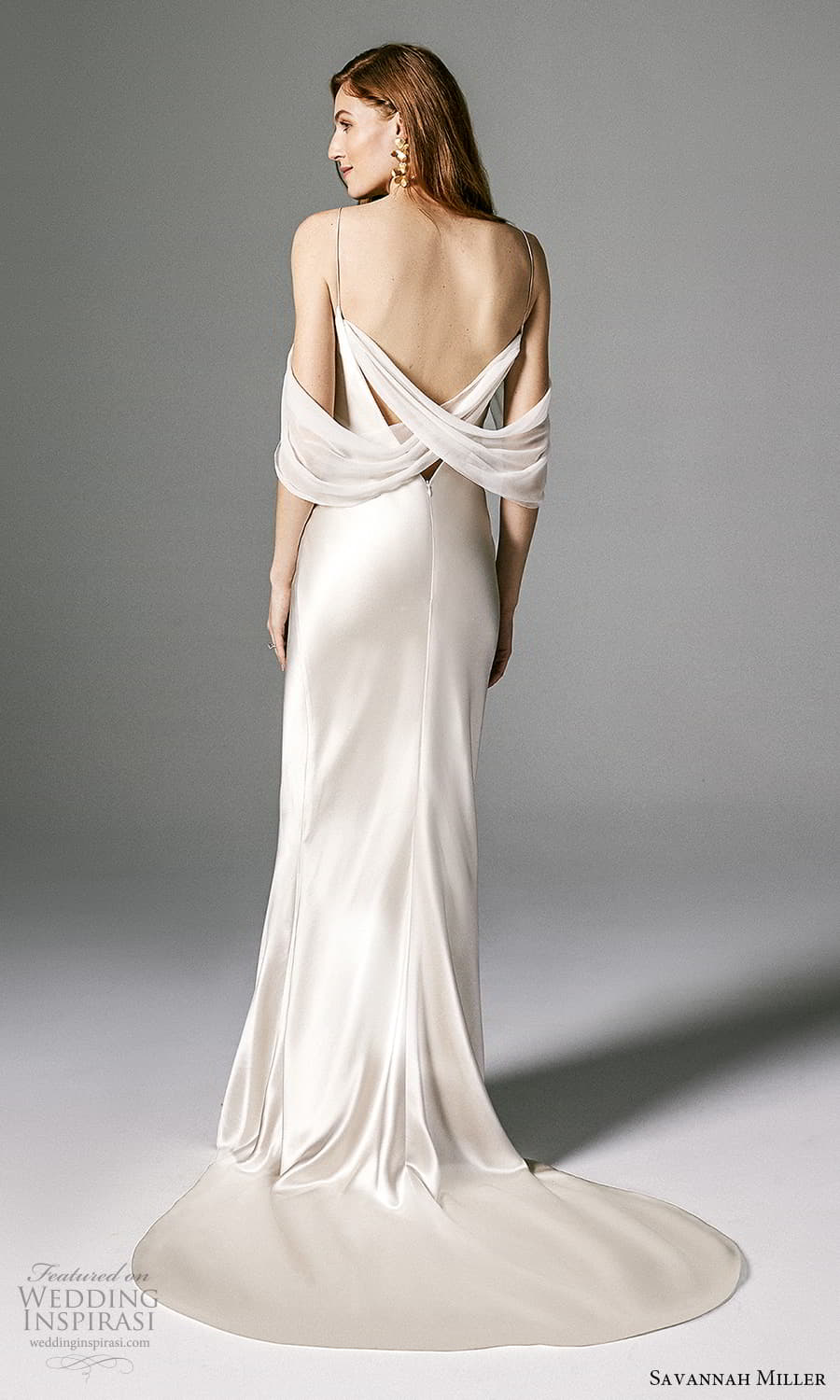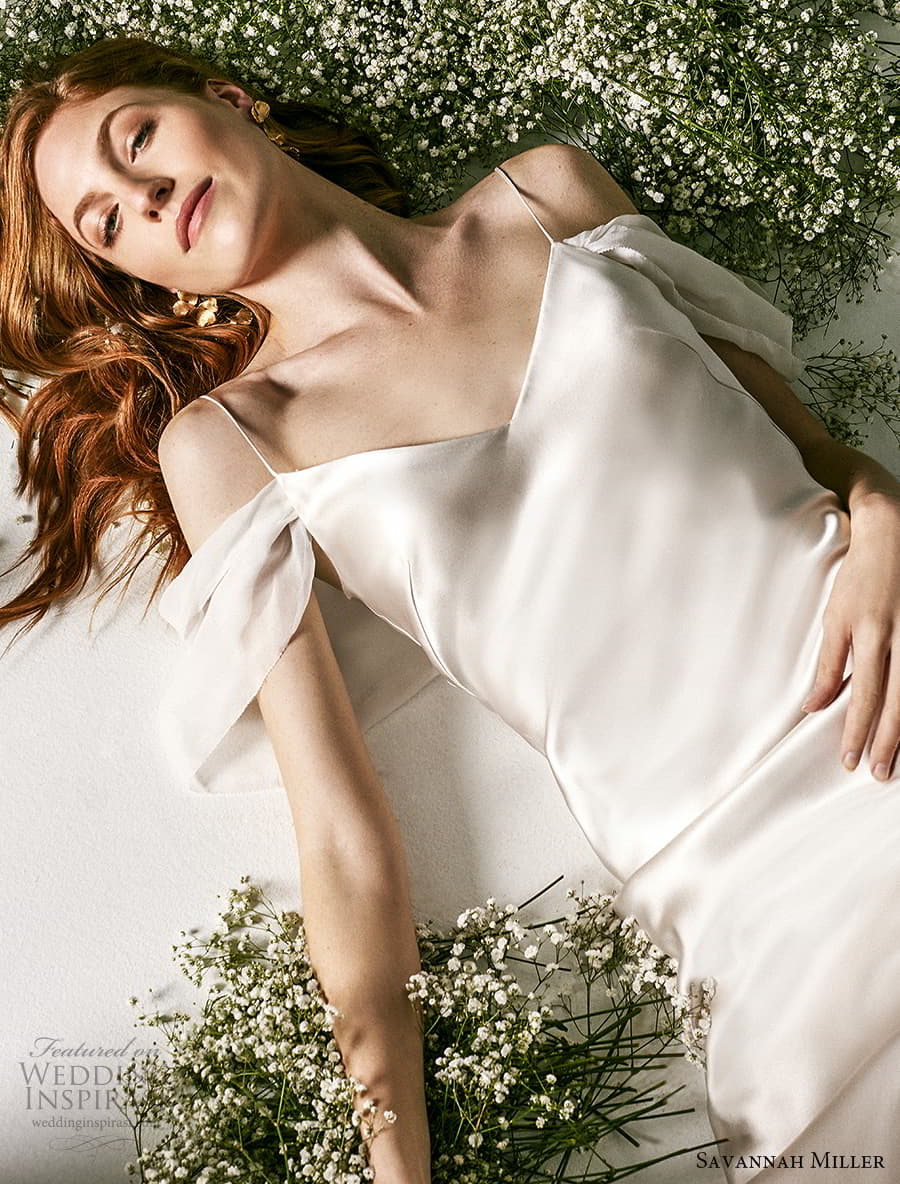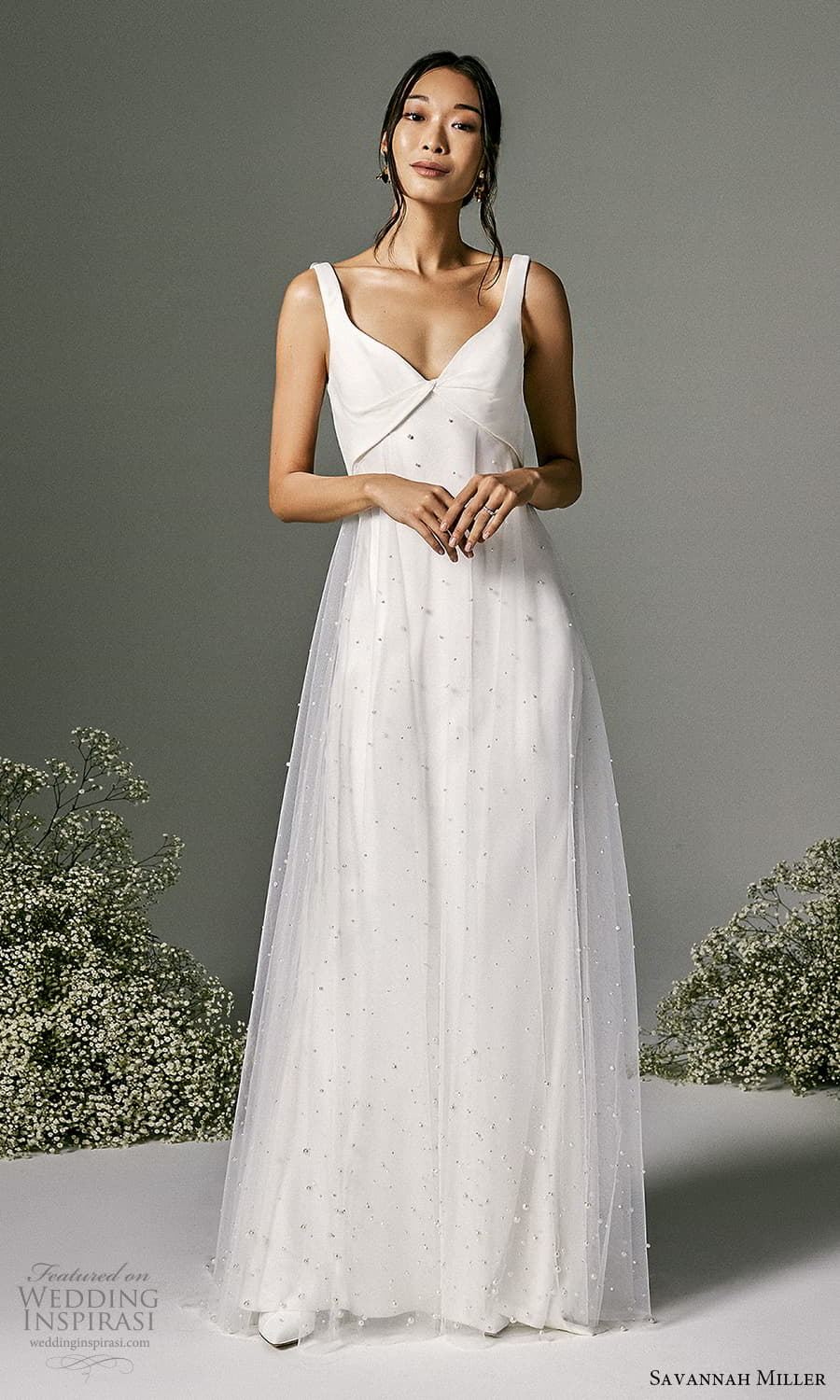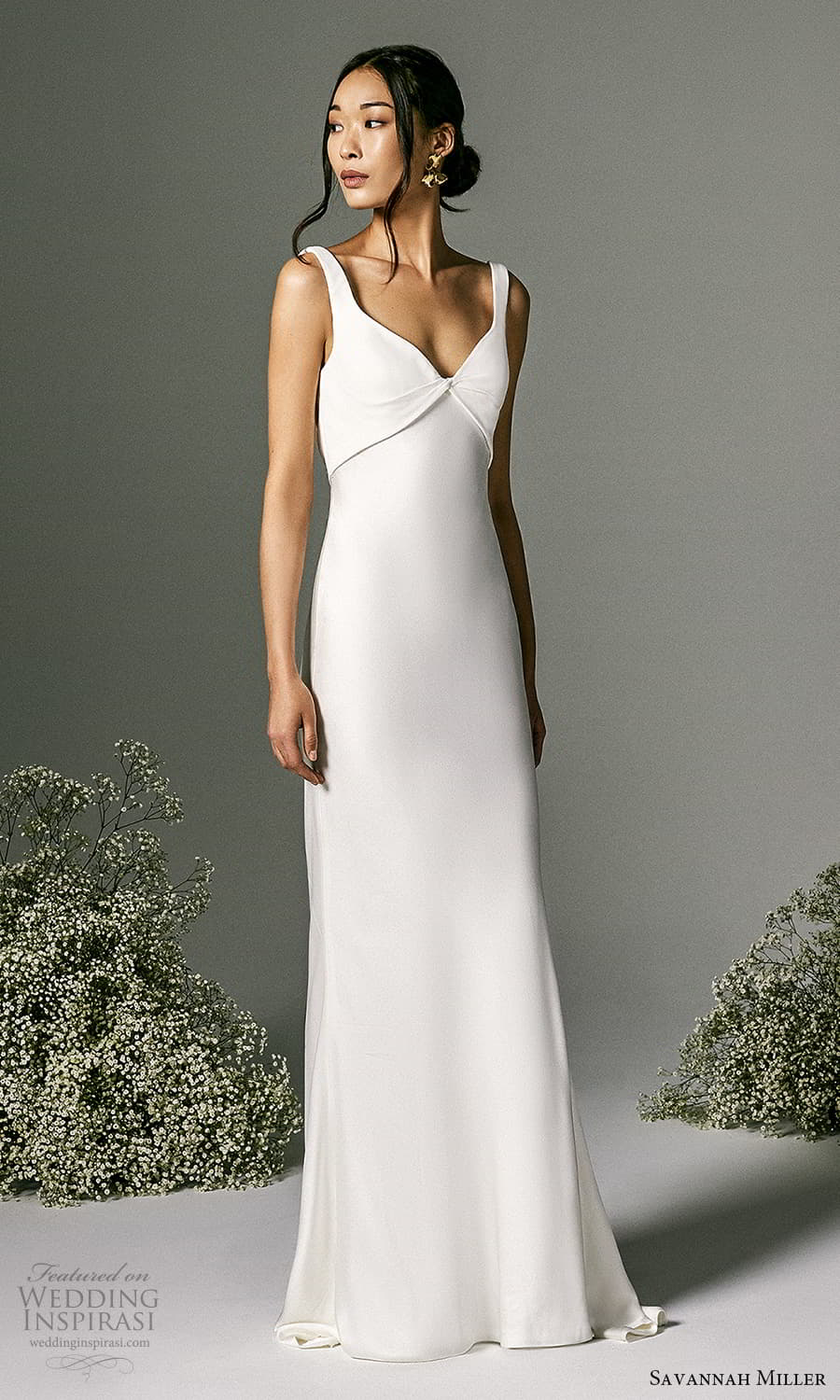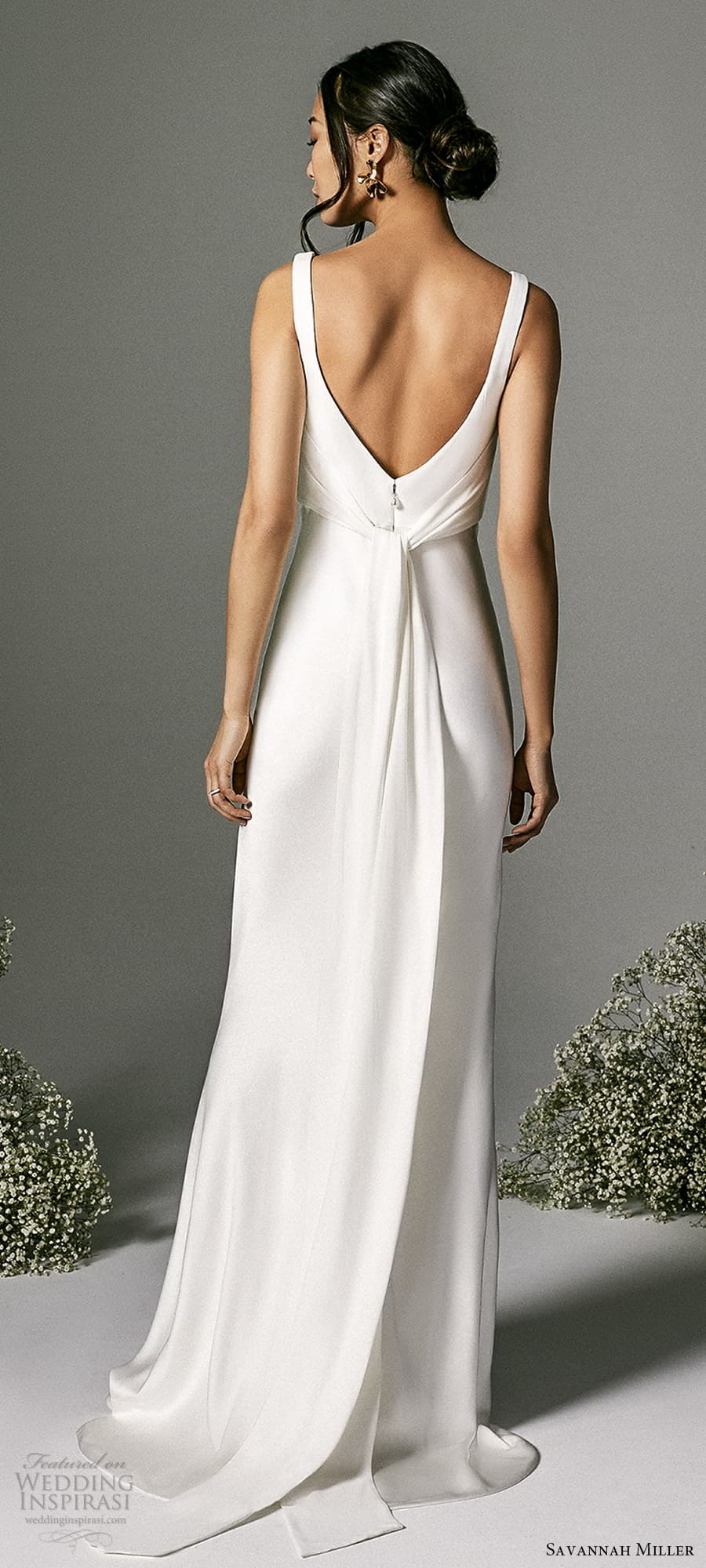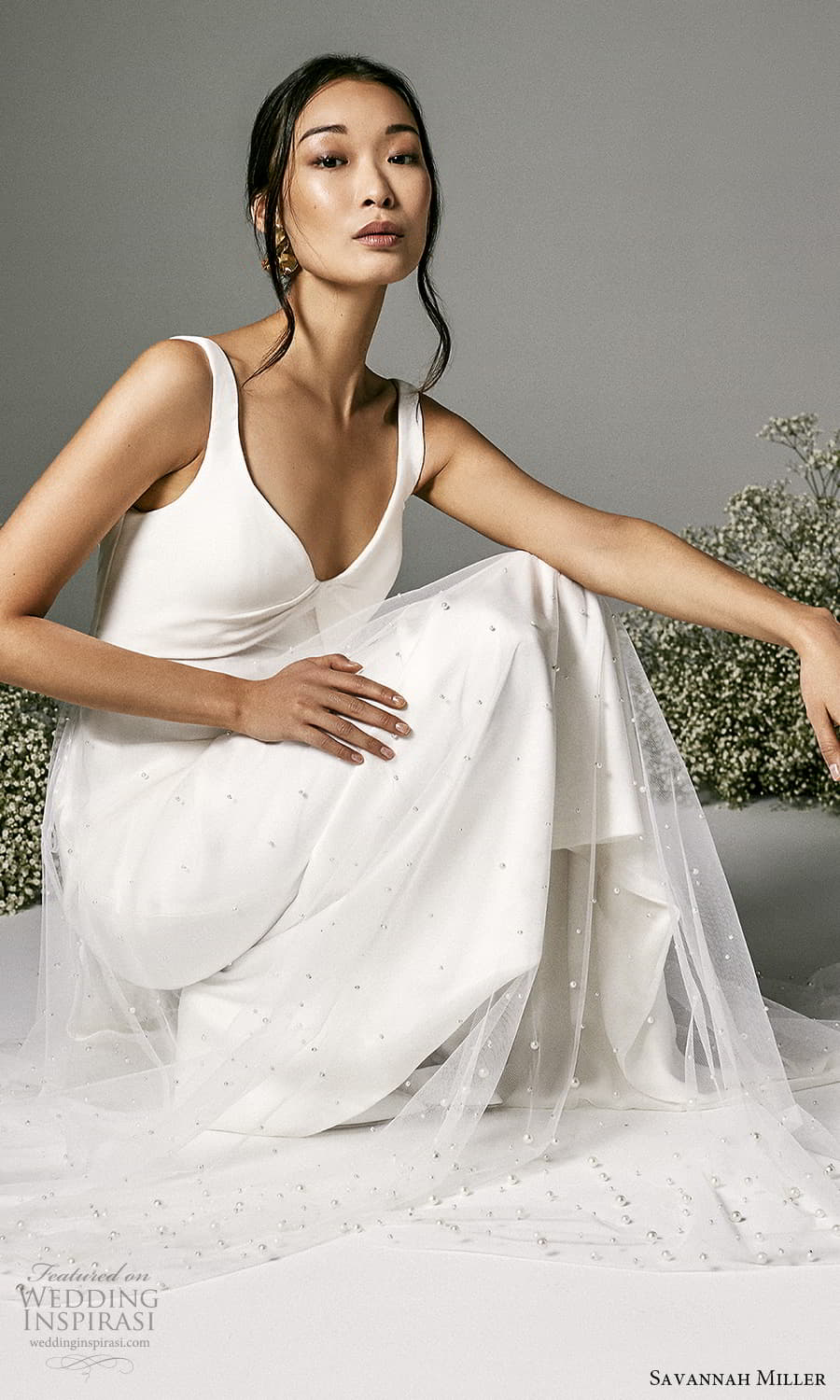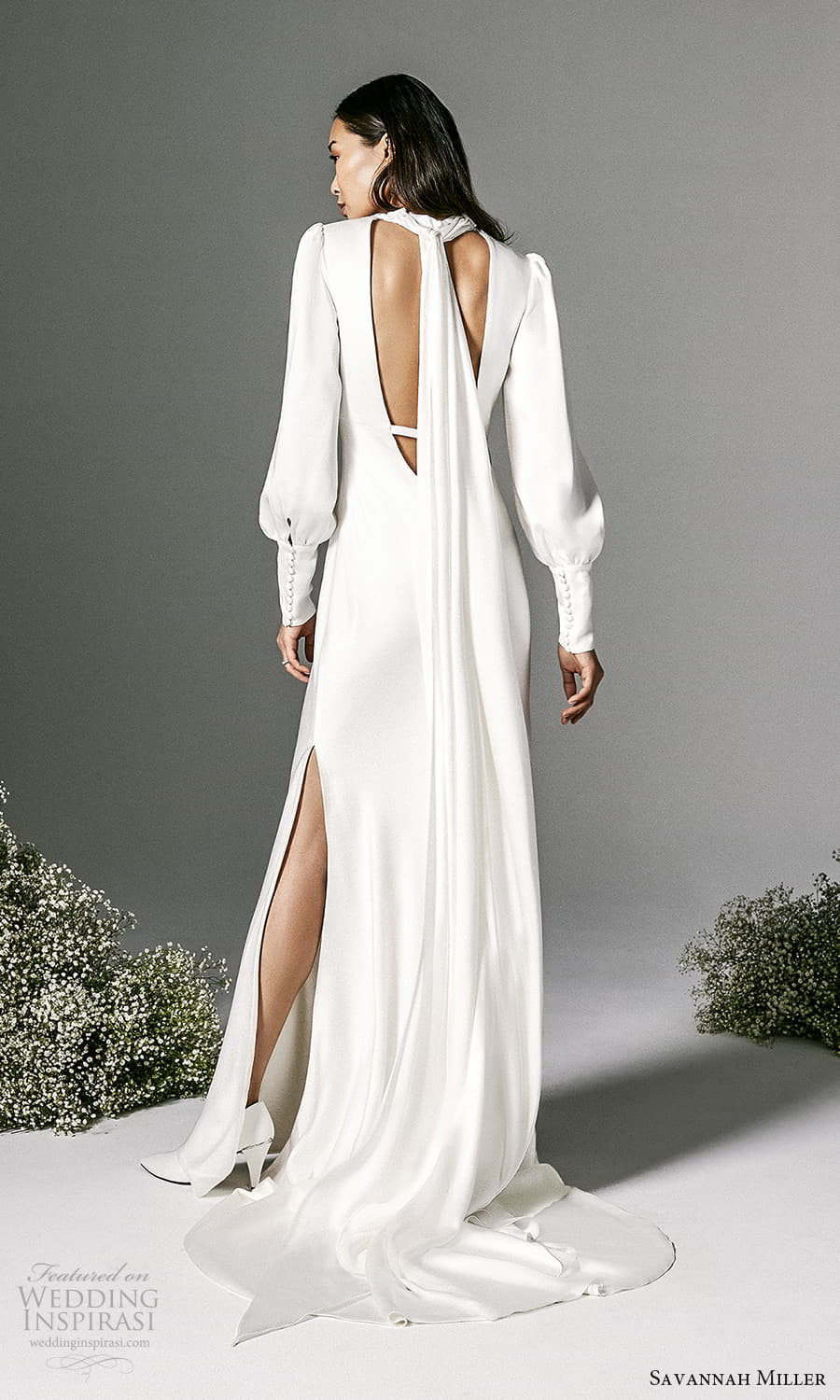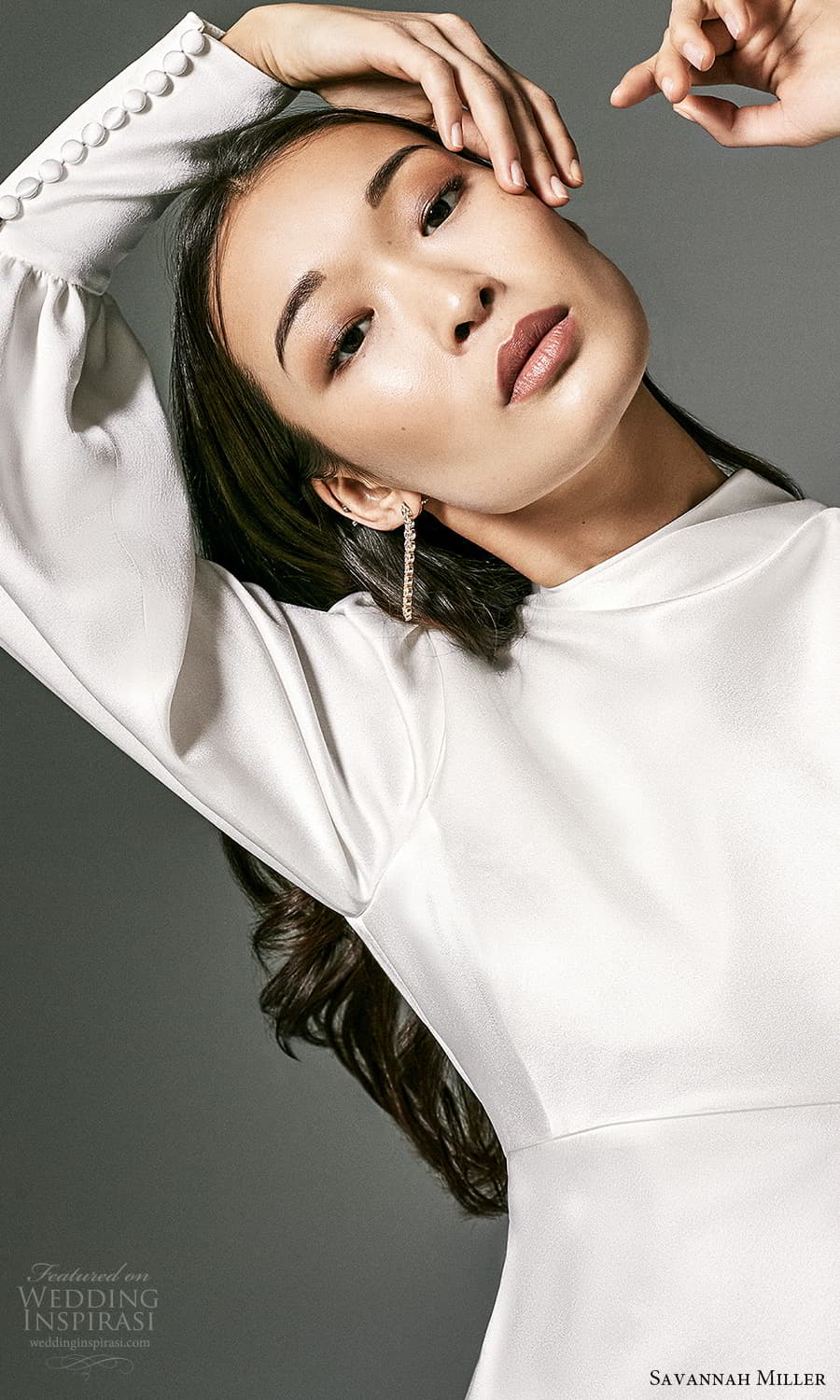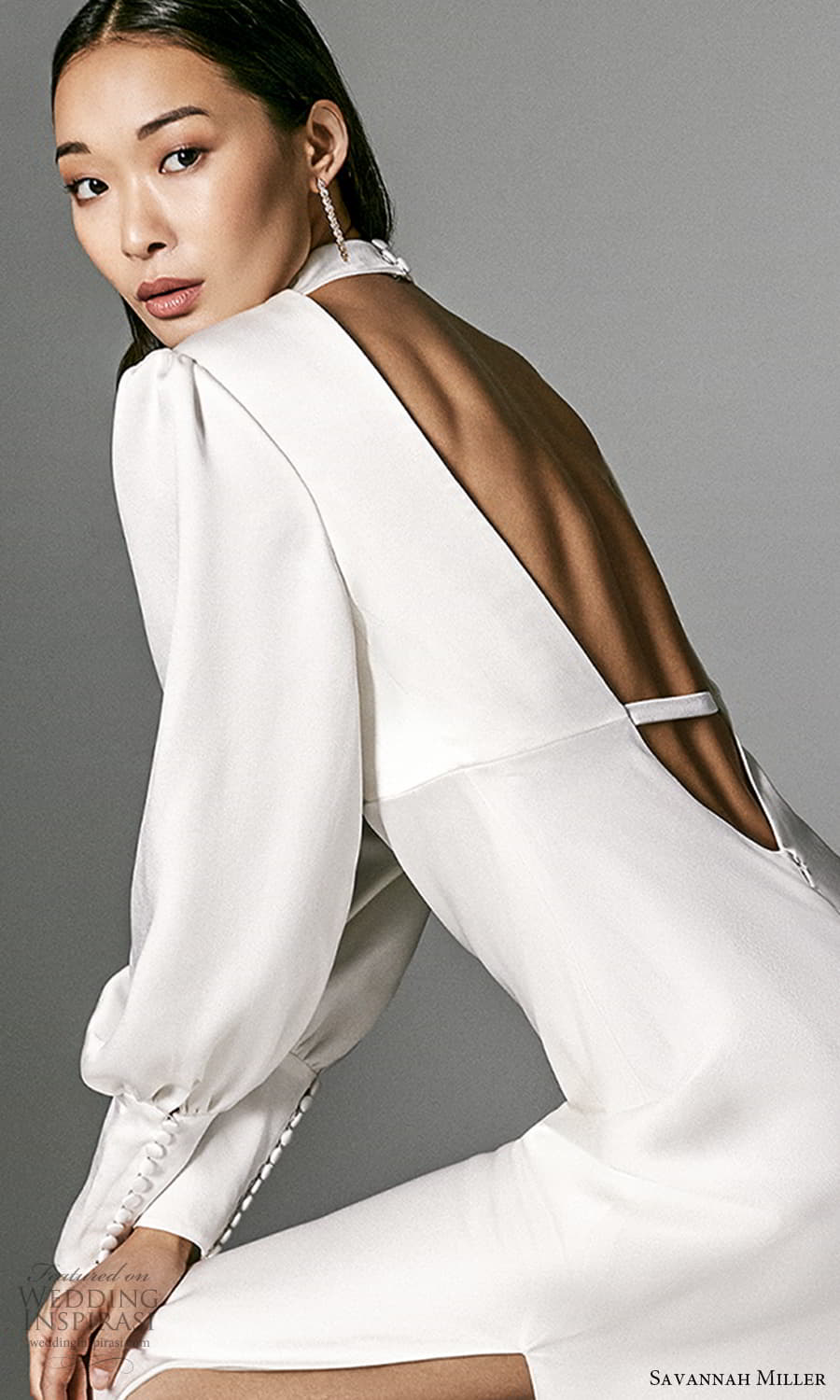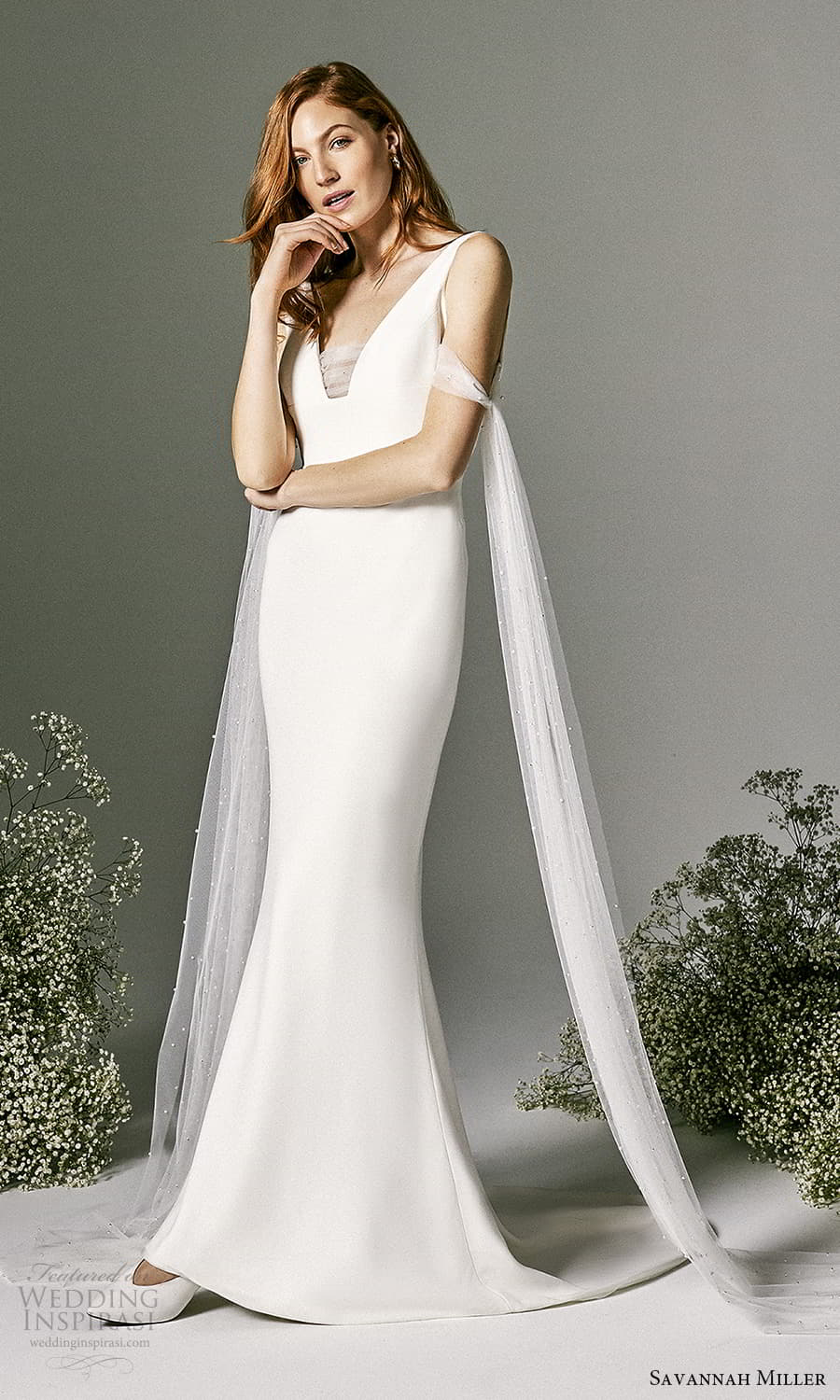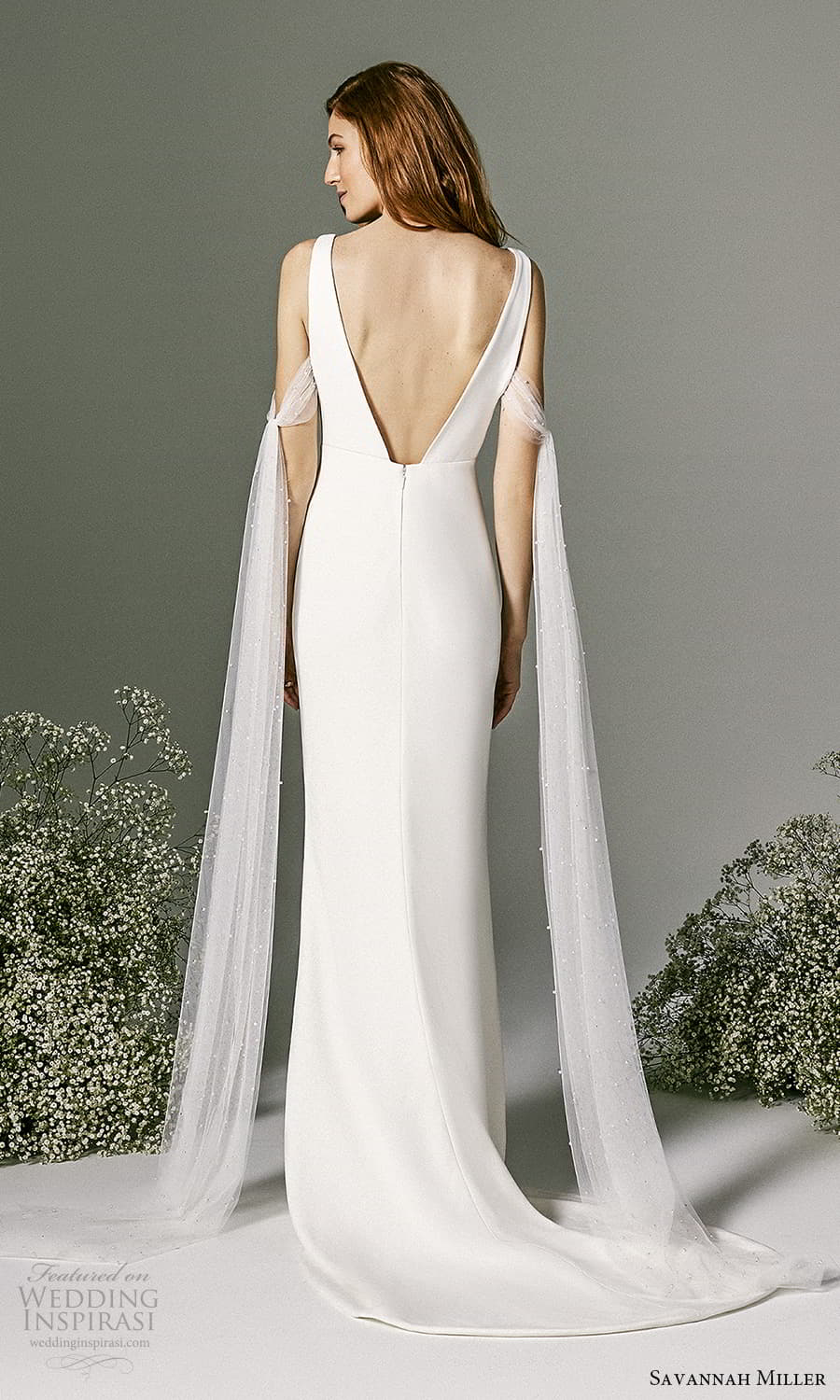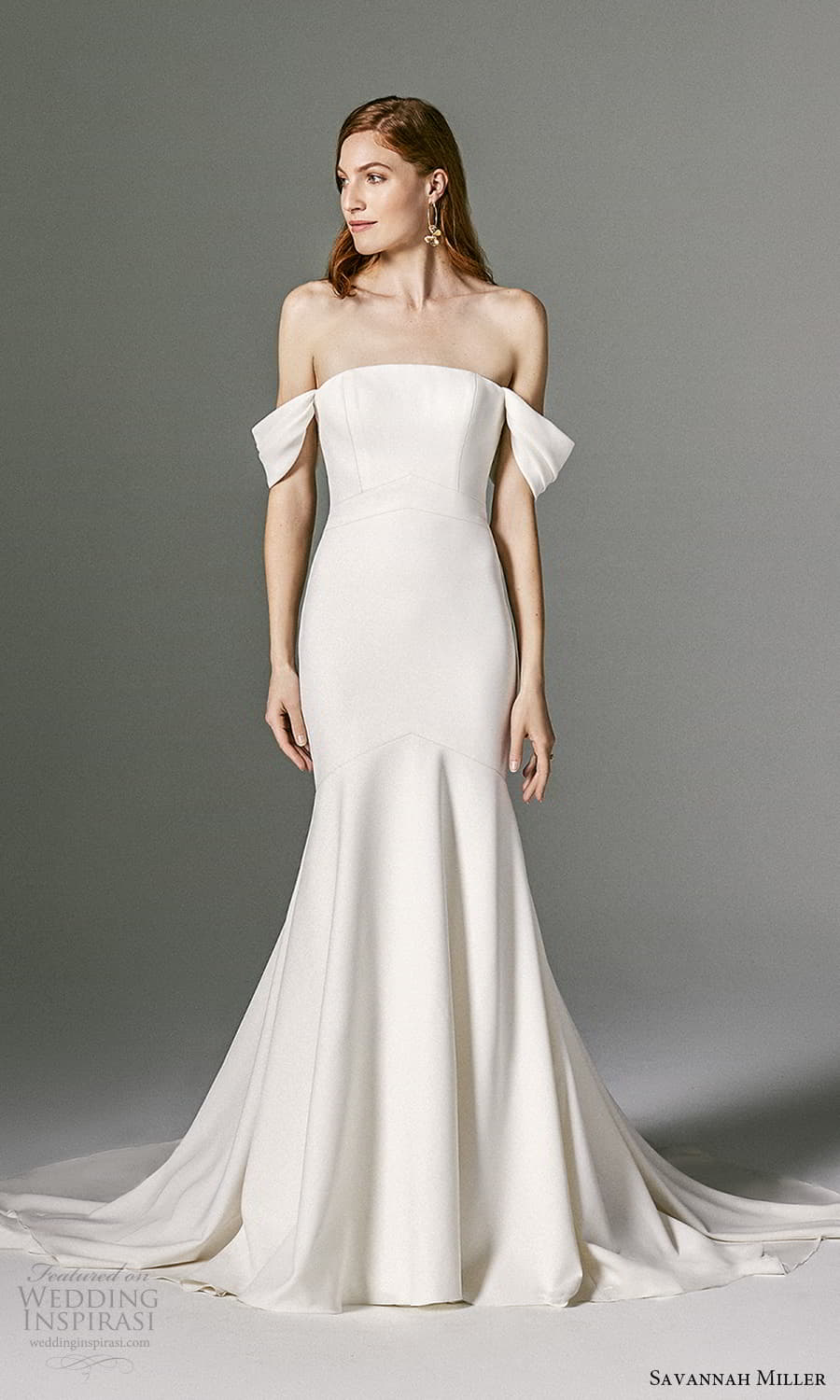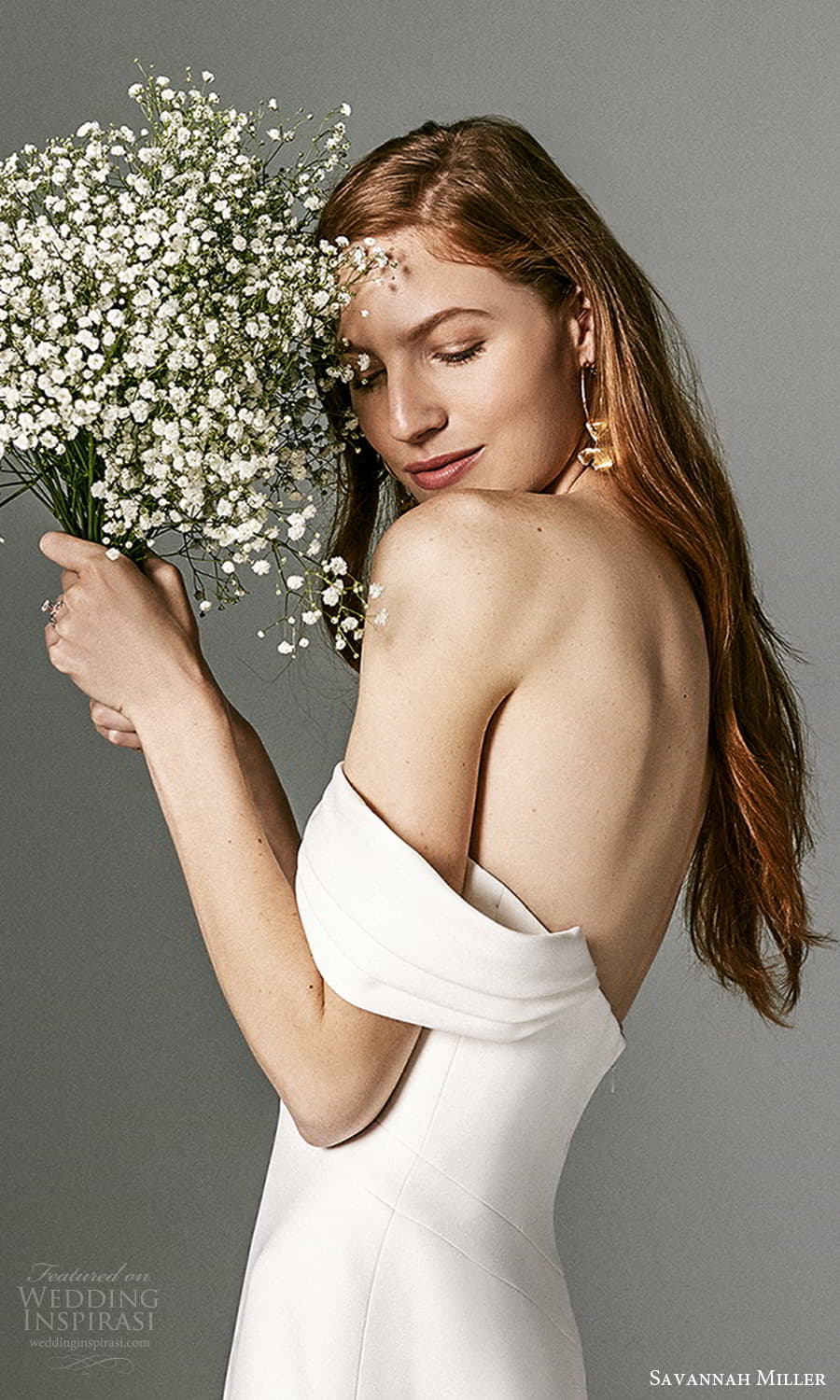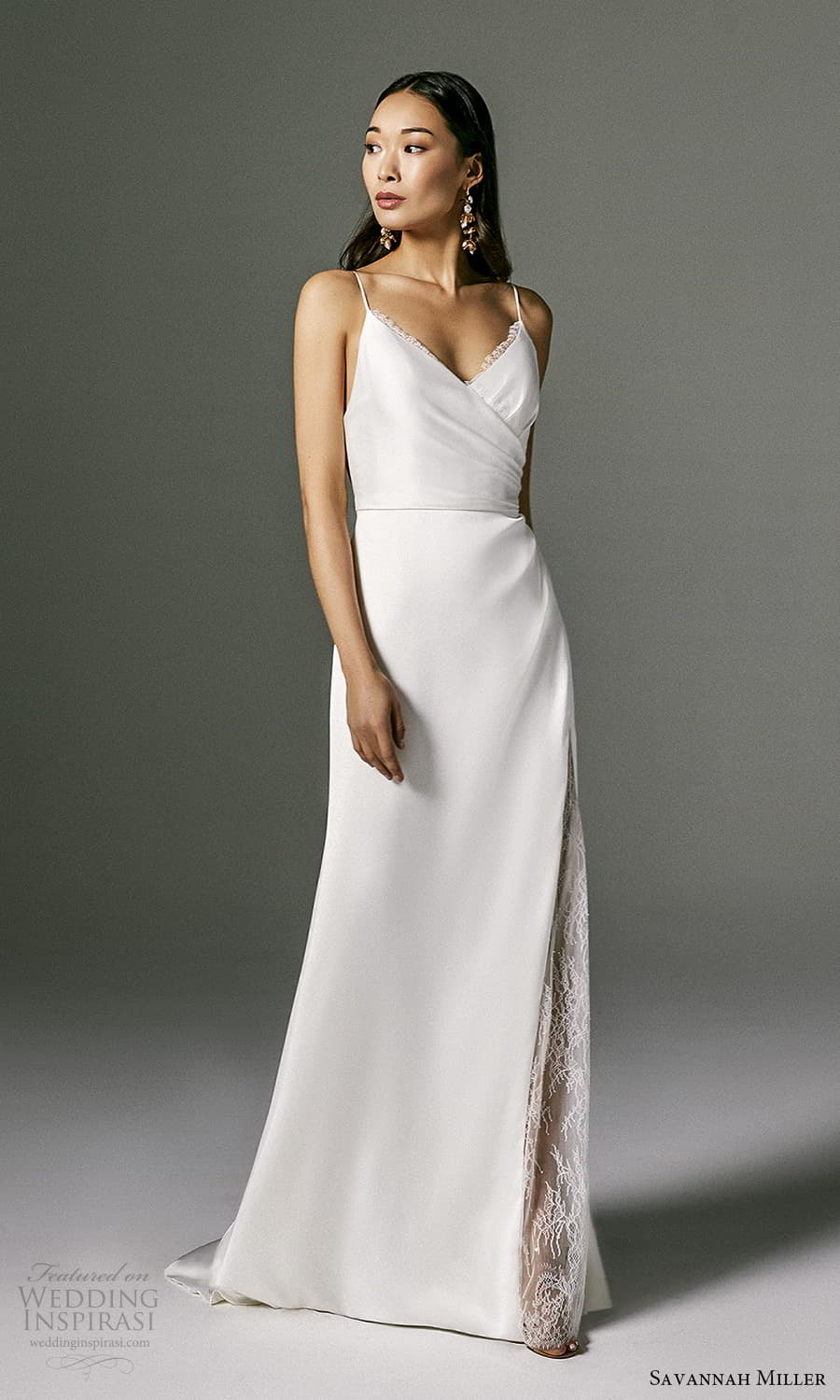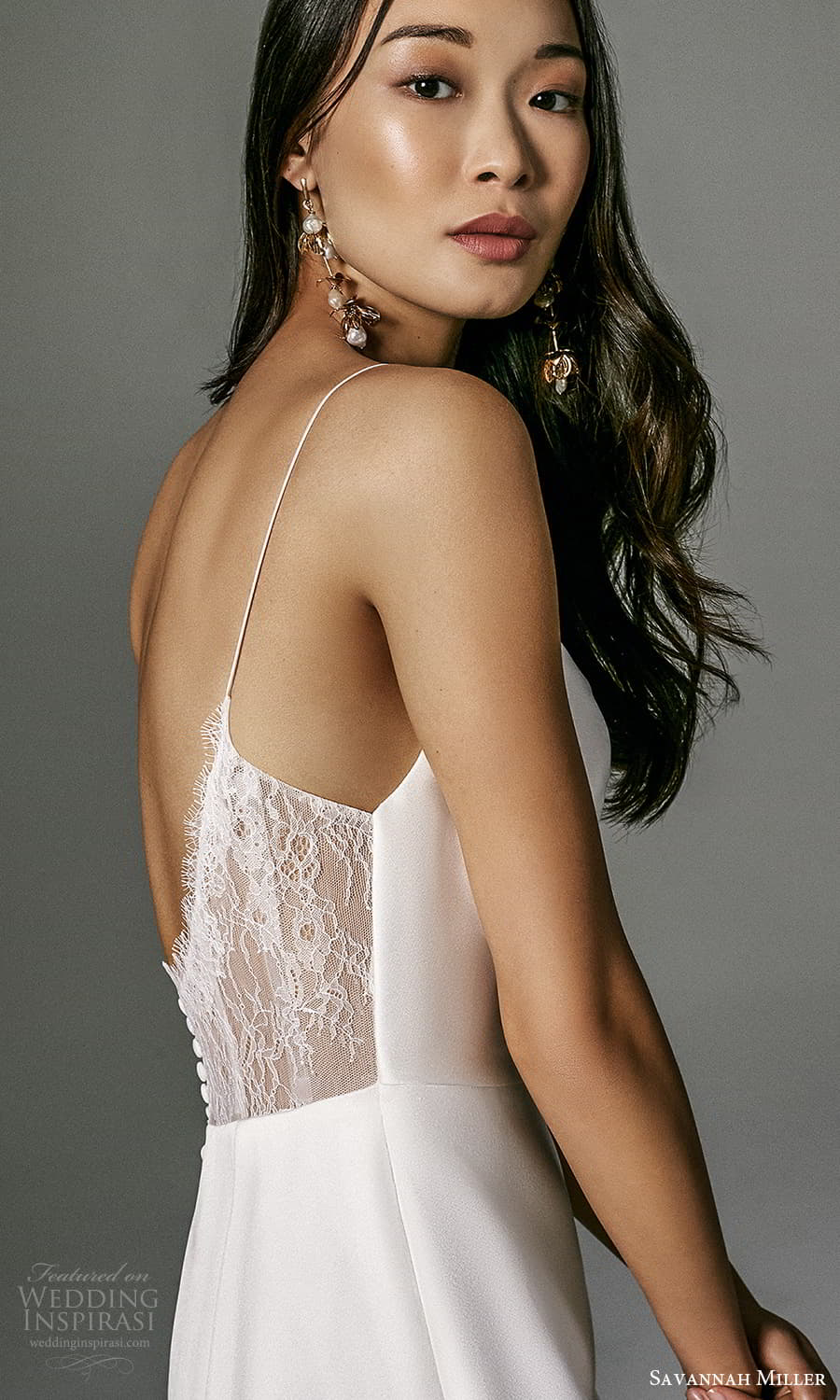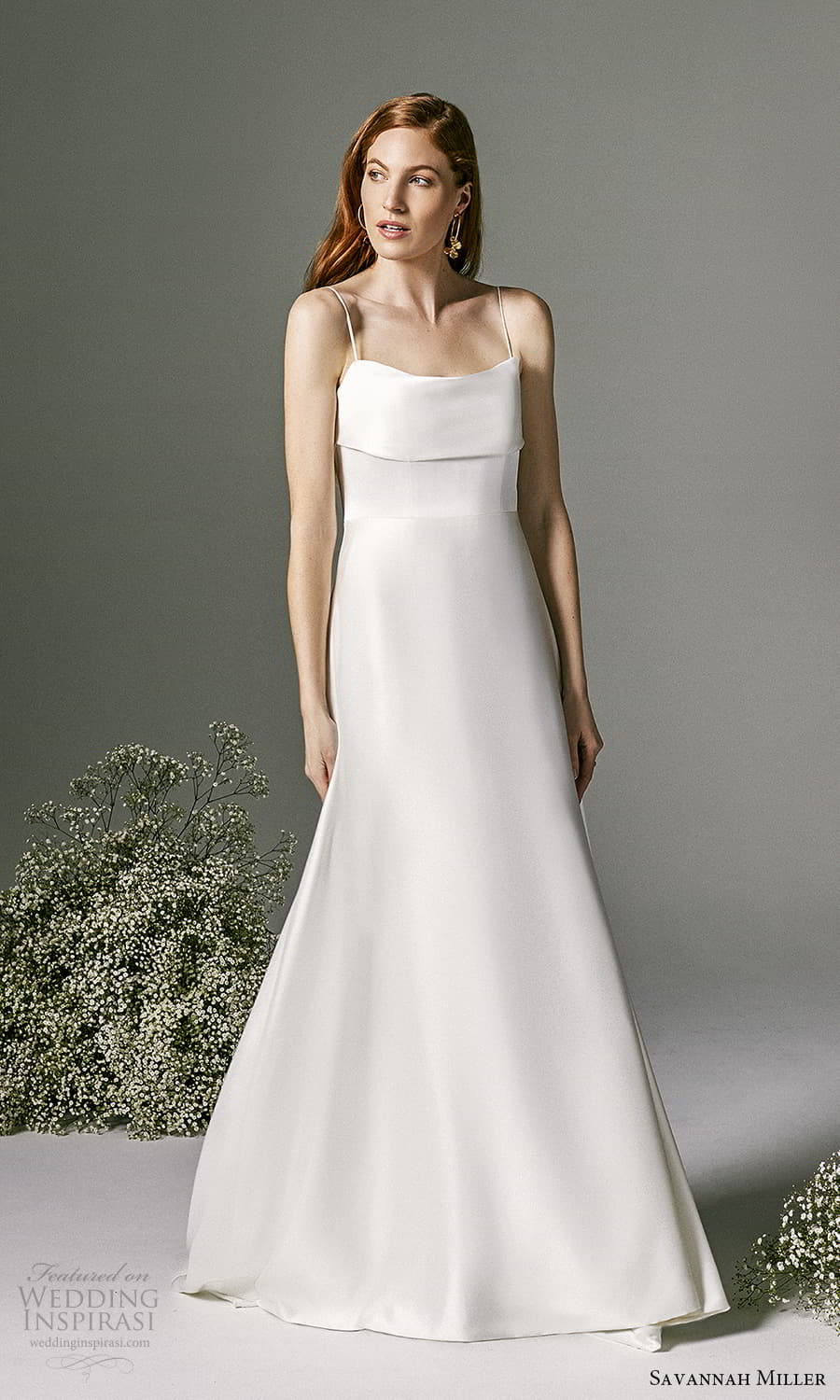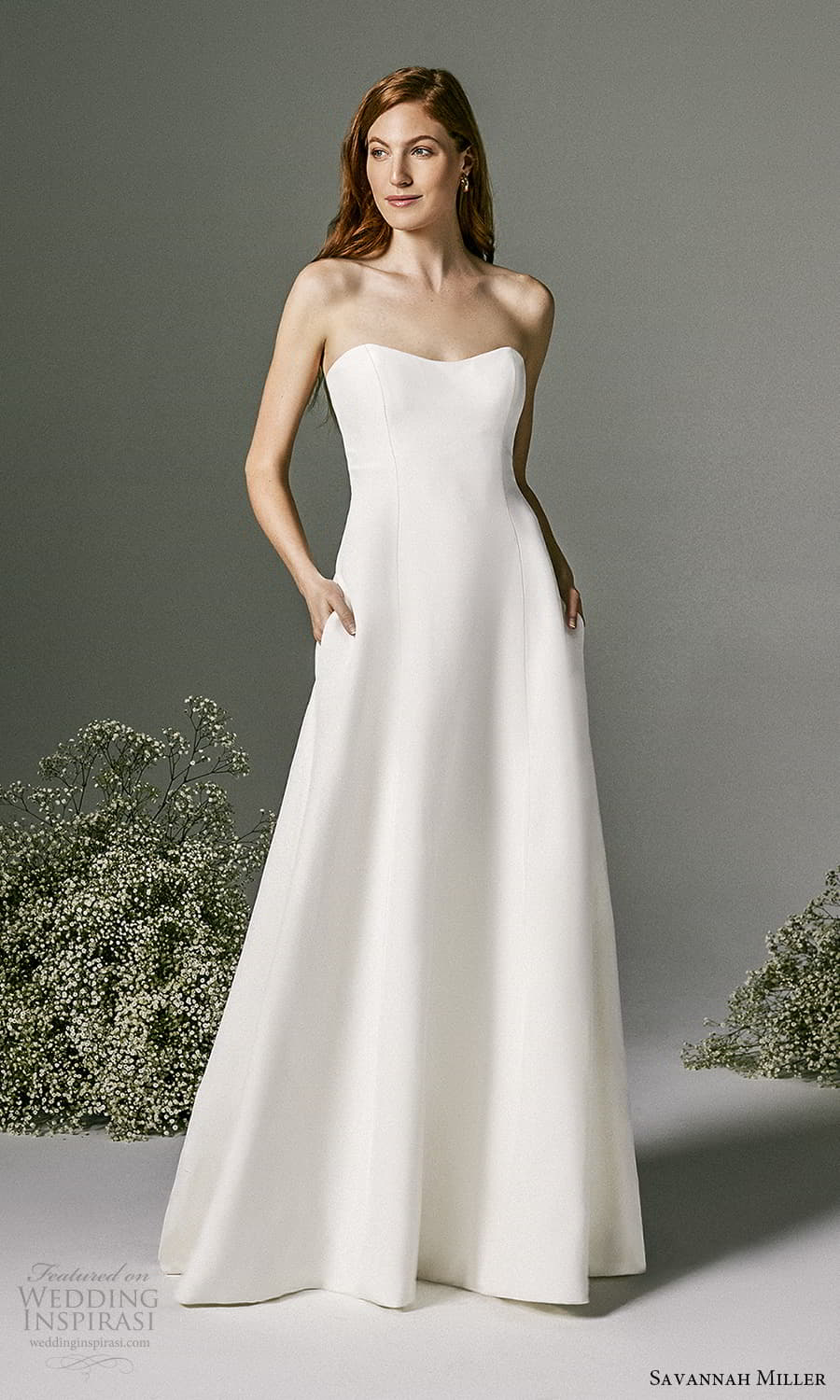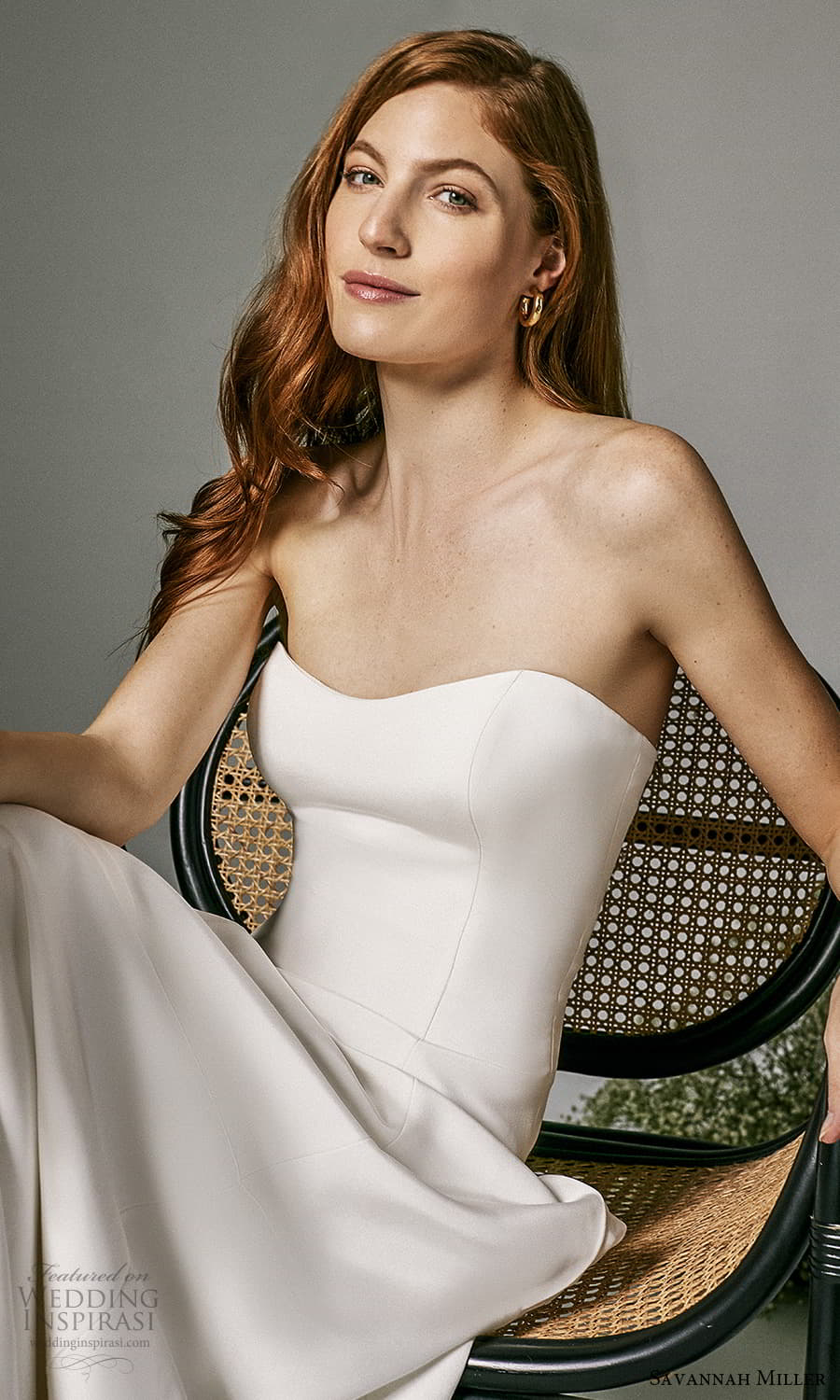 Photos courtesy of Savannah Miller. For details, visit
Savannah Miller
.