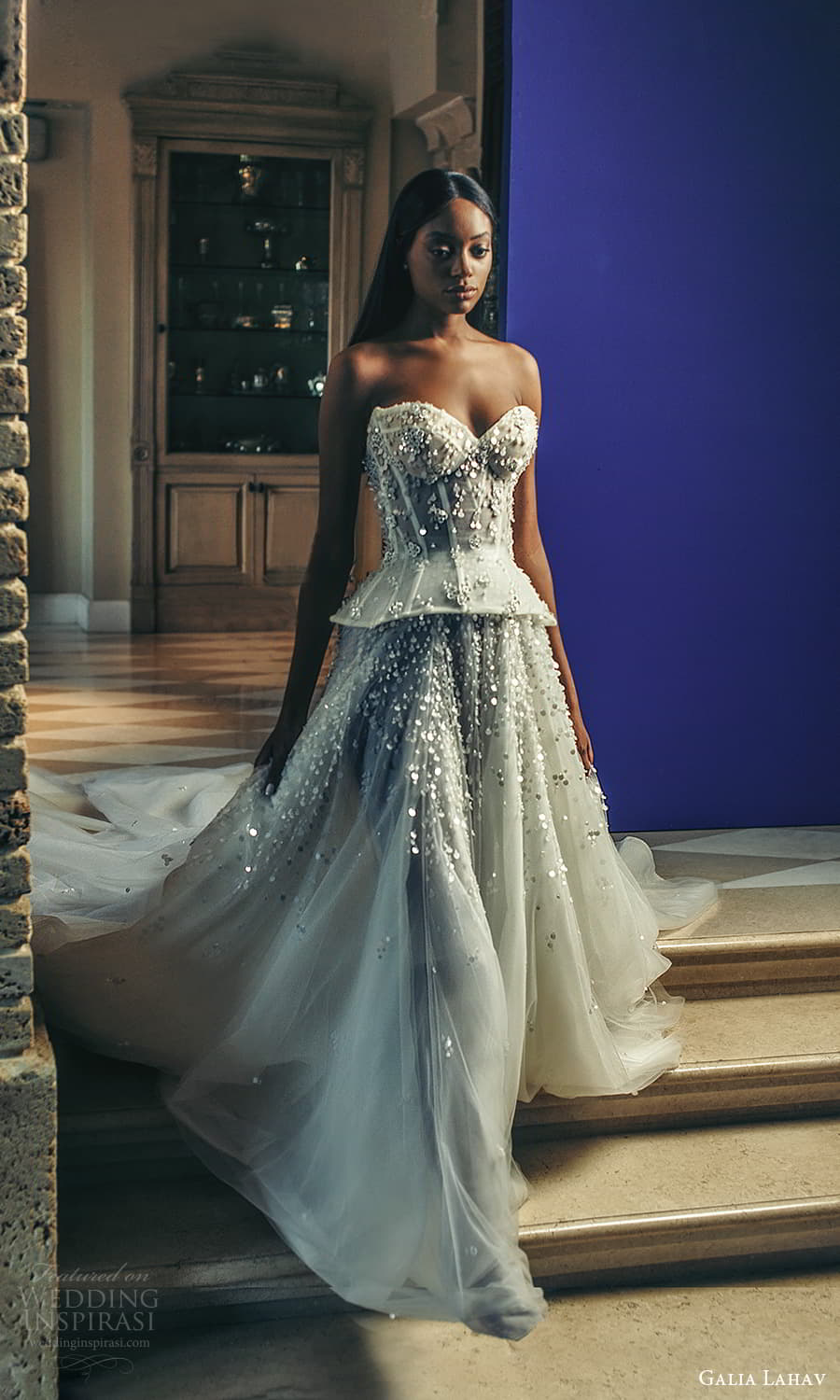 Enjoy this stunning first look at the dazzling and romantic wedding dresses from "Telenovela," the latest Fall 2022 couture bridal collection by Galia Lahav. Collection notes below: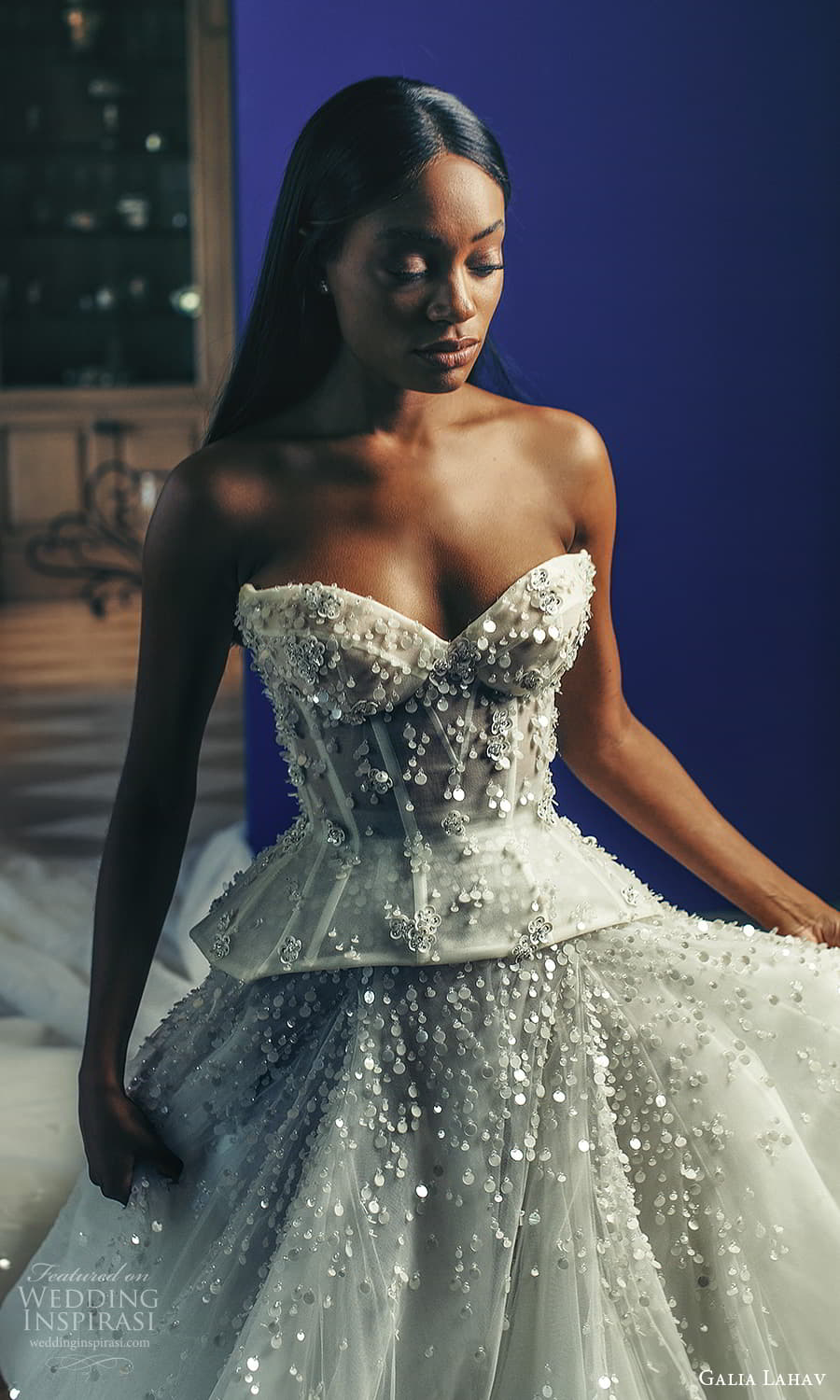 "Forever believers in dressing for the occasion, designers Galia Lahav and Sharon Sever have created their newest Couture collection, Telenovela, encouraging brides to be dazzling as they own the spotlight and step in front of the camera. This Galia Lahav Couture collection is unlike any other, rising from the imaginative world of television characters, and offering a glimmering hope to what they represent in our own lives. Brides can shape their perfect love story through Telenovela, where happiness is the ending to a season of lockdown, and the beginning to a bride's sequel of love.
While we were eager to travel, to dine out, and to see our loved ones during the pandemic, instead we indulged in the stories of television. The designers explain that through social media
and streaming services, "an imaginative world in which we are able to do whatever we desire is right at our fingertips." There's a forever rolling reality show, and brides are now the most vibrant
characters. They can be free from the constraints of lockdown, and celebrate life's beauty through fashion.
This collection allows brides the power to be dramatic and the freedom to feel comfortable, no matter the silhouette. There is intrigue at every angle, as gowns boast corset details, organic
elements inspired by nature, and a magnificent display of original embroideries. Opulent fabrics flow freely through figure-flattering shapes. Extravagant trains make a statement and are always
written into the screenplay. Change scenes, or change characters entirely, with options like removable sleeves, overskirts, trains, and bows. In an array of light pastels, peachy blush, and
ruled by the softest milky while shade of ivory, brides regard themselves the leading actress of their wedding day.
Telenovela's range of gowns demonstrates the modern bride's desire to transform and reinvent themselves. Delightfully defined by designer Sharon Sever, "fashion is drama, a wedding is drama, and Galia Lahav loves drama." The goal of the Galia Lahav vision remains – to constantly bring joy and originality to the fashion forward brides."